Beyond Meat, Inc. (NASDAQ: BYND), a leader in plant-based meat, is launching a delicious range of plant-based frozen ready meals in the UK, just in time for National Vegetarian Week (15th – 21st May). Offering a satisfying plant-based spin on classic comfort foods, the new Beyond Meals come in three different varieties: Spaghetti Bolognese; Keema Curry & Pilau Rice; and Chili with Coriander Rice. The tasty frozen ready meals can be found in Tesco, starting this week.
With more than one-third of Brits planning to cut back on their consumption of meat and dairy in 2023, Beyond Meals are designed to appeal to those with busy lifestyles. Easy, convenient, and offering a plant-based take on some of the UK's most popular dishes, the meals are fit for flexitarians, vegetarians, vegans and carnivores looking for new dishes. Packed full of flavour and plant-based ingredients, Beyond Meals are crafted using Beyond Meat as the key ingredient, which is designed to have a similar taste and texture as animal meat. All three meals are ready in less than 10 minutes, making it a perfectly tasty convenient lunch or dinner. 
The new line-up includes:
Beyond Meals Spaghetti Bolognese: This plant-based version of the much-loved classic Italian dish features Beyond Meat and spaghetti, generously coated in a rich and tangy tomato and herb sauce, made with a dash of wine. The ultimate comfort food with 17 grams of protein, each bite delivers a burst of comforting flavour that will leave you craving more. Whether you're a vegan or carnivore looking to try something new, this Beyond Meal is a perfect choice and ready in just 7 minutes.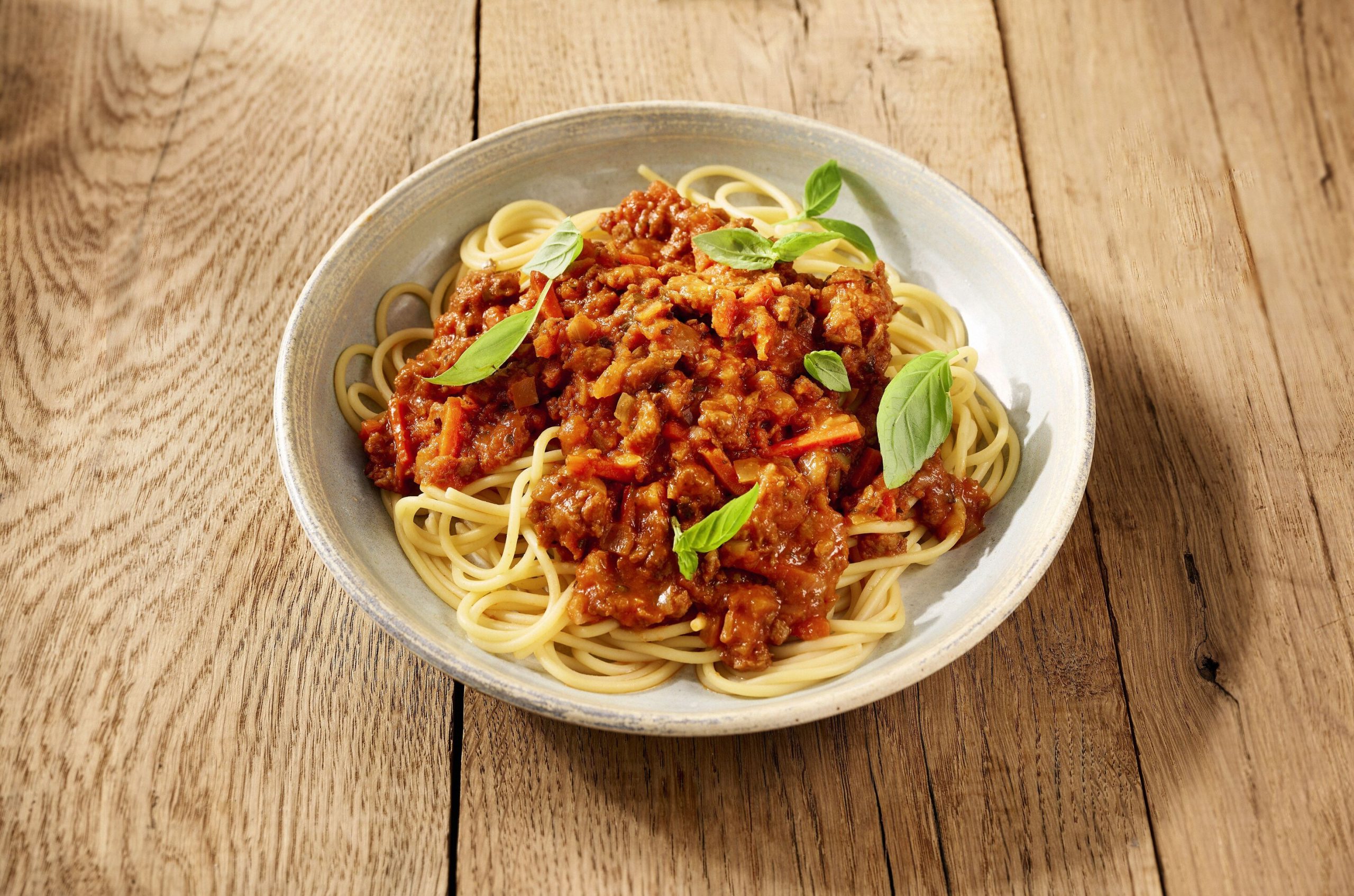 Beyond Meals Keema Curry & Pilau Rice: A tantalising plant-based masala curry featuring Beyond Meat simmered in a fragrant blend of spices, blended with onion, tomato, red pepper, garlic and ginger. Served with aromatic pilau rice, this dish packs a mouth-watering punch and contains 14 grams of protein. Ready in 9 minutes, this meal goes beyond and delivers the ultimate convenience without sacrificing taste.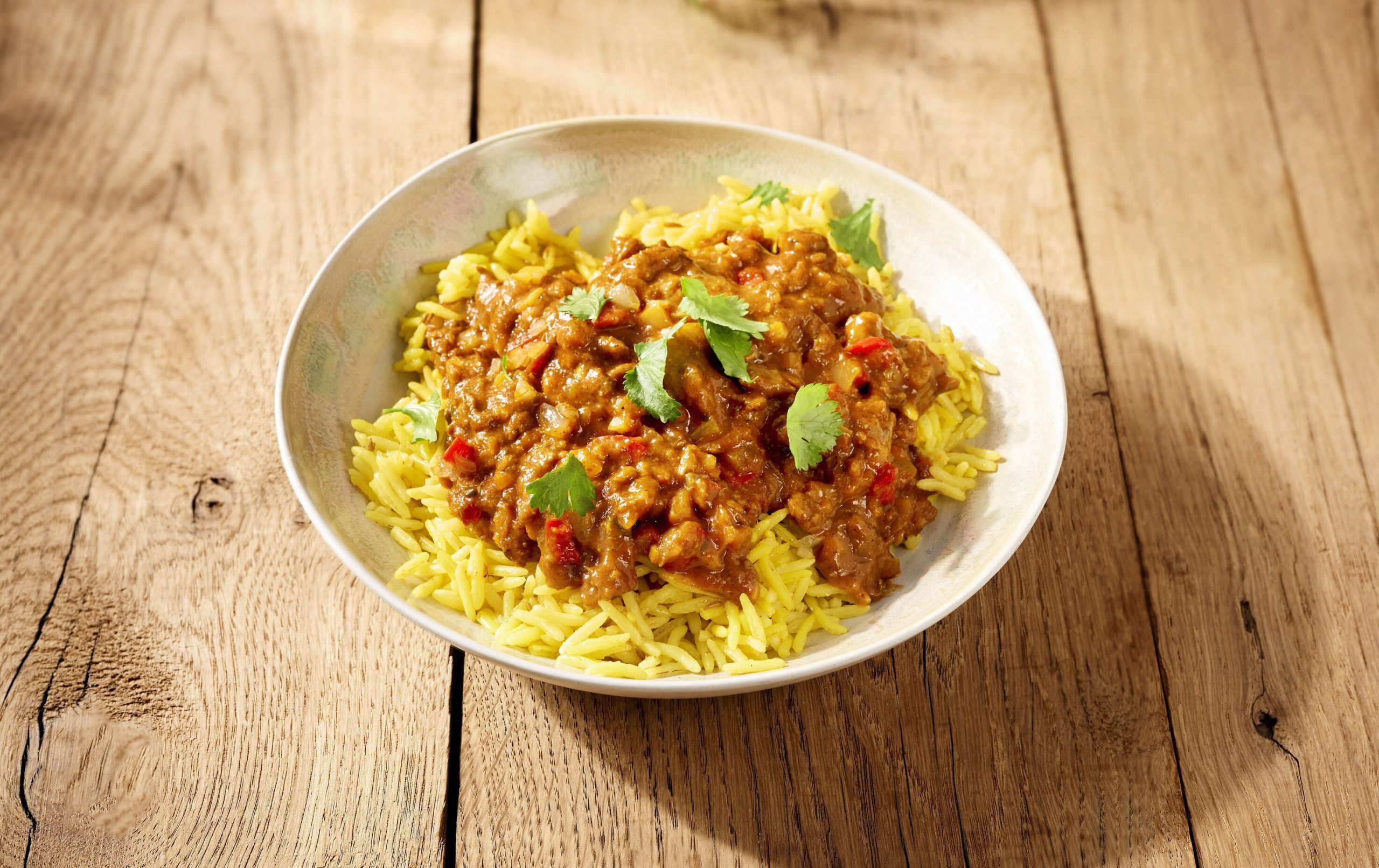 Beyond Meals Chili with Coriander Rice: Featuring our signature Beyond Meat smothered in a savoury tomato chilli sauce and paired with black beans and vibrant diced red pepper, this dish is brimming with flavour. Served with fragrant coriander rice, this dish contains 15 grams of protein and is perfect for those who want to enjoy a satisfying hot meal. And without the cooking hassle too, as it's ready in just 9 minutes.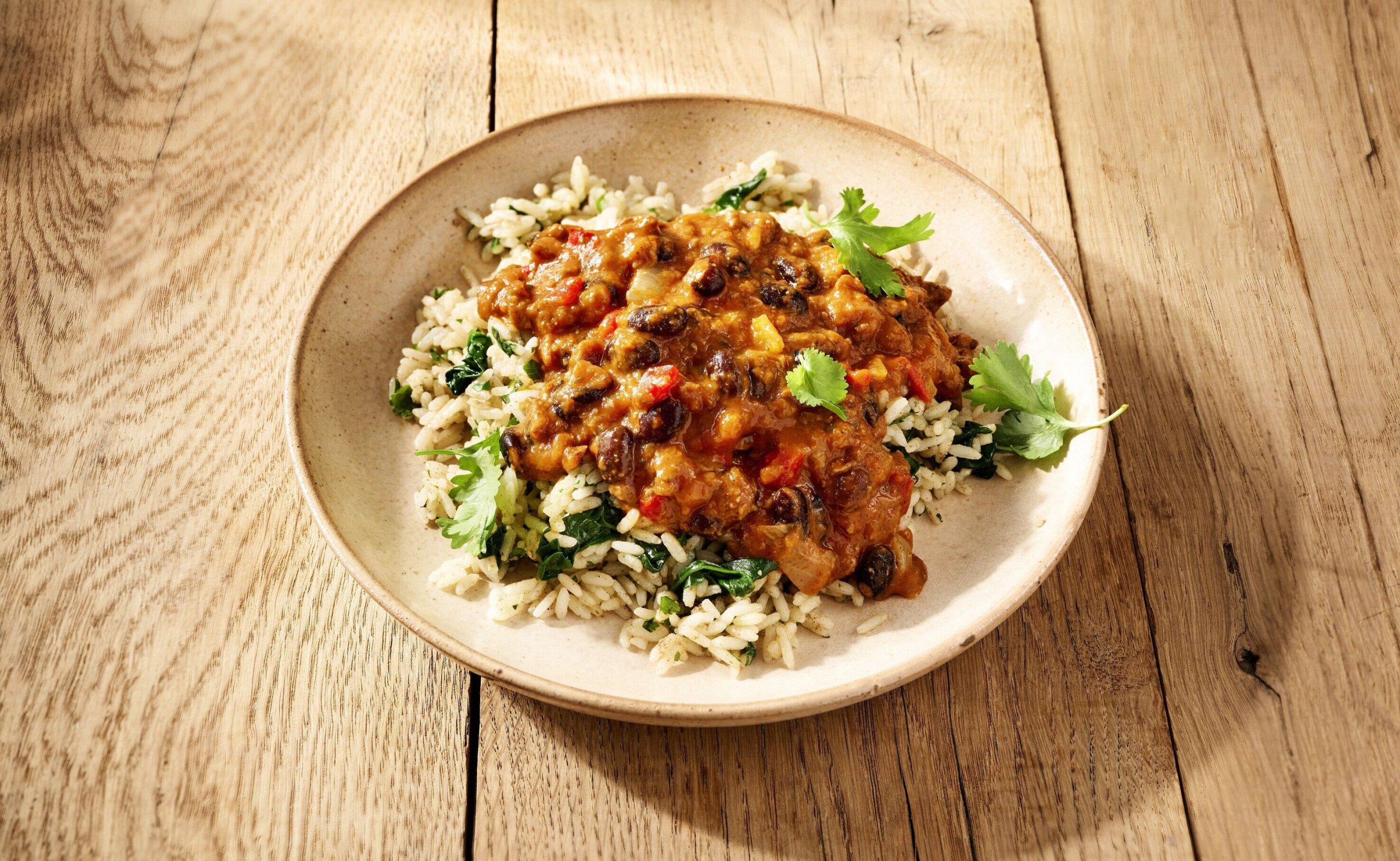 "We're absolutely thrilled to be launching our incredibly tasty and affordable new range of Beyond Meals in the UK," said Steve Dalby, Regional Sales Manager UK at Beyond Meat. "With three different flavours to choose from, including plant-based twists on classic comfort foods and global cuisines, there's something for everyone to enjoy and they're perfect for those who are always on the go. Plus, our Beyond Meals are completely plant-based so you can eat what you love, no sacrifice required!".
The launch follows the brand's recent launch of its new Beyond Chicken-Style products. The delicious new range – which include Beyond Burger® Chicken-Style, Beyond Fillet®, and Beyond Nuggets® – are made from plant-based ingredients and are designed to look, cook and taste like their animal equivalents. Crispy on the outside thanks to the golden breading and incredibly tender and juicy on the inside, the Beyond Chicken-Style products provide tastebud teasing and protein-packed perfection for any hot meal occasion.
 All three Beyond Meals are available at Tesco (RRP £3.00).