Nigel Danson, a 52-year-old hiker and YouTuber from Cheshire, experienced a rare and stunning natural spectacle while walking in the Lake District. He was taken aback upon witnessing four rainbows simultaneously, a phenomenon seldom seen.
Danson, who was in the midst of his hike, noticed several bright rays of light emanating from the end of the landscape. Seizing the moment, he used his drone camera to capture this extraordinary sight. The rainbows appeared to be emerging directly from the natural park, presenting a breathtaking visual.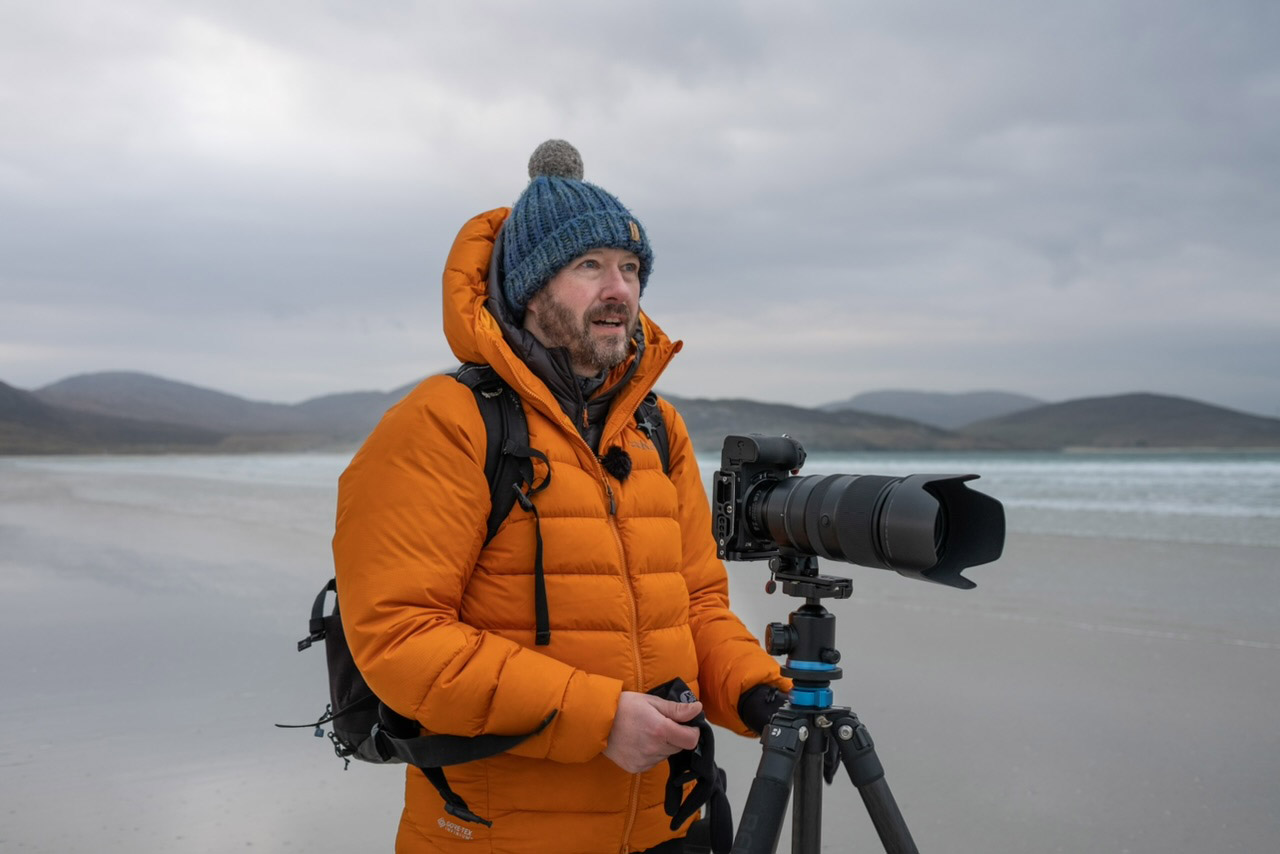 A seasoned observer of natural phenomena, particularly rainbows, Nigel expressed his astonishment and delight at the discovery. Despite being familiar with double rainbows and the fact that all rainbows inherently possess a faint double, the sight of four distinct rainbows was an entirely new experience for him.
He later attributed this rare occurrence to the reflection of sunlight off Lake Windermere, which created the unusual and striking rainbow display. As a landscape photographer who frequently shares his experiences on YouTube, Nigel has encountered many remarkable scenes, but this particular event, he noted, was exceptional.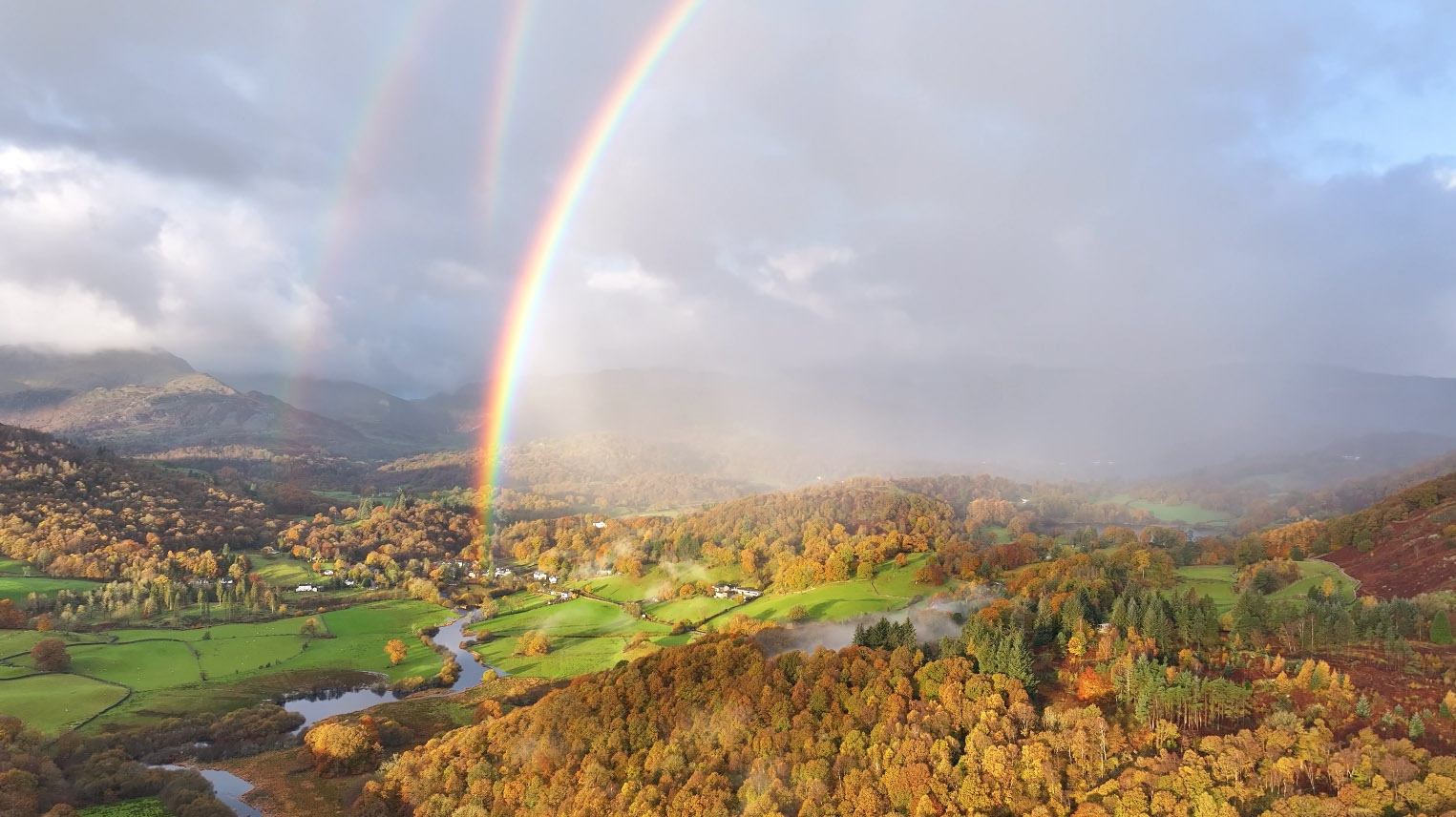 Danson's encounter highlights the unpredictability and wonder of nature, showcasing a moment that, in his words, "tops it all" in his career of capturing the beauty of landscapes.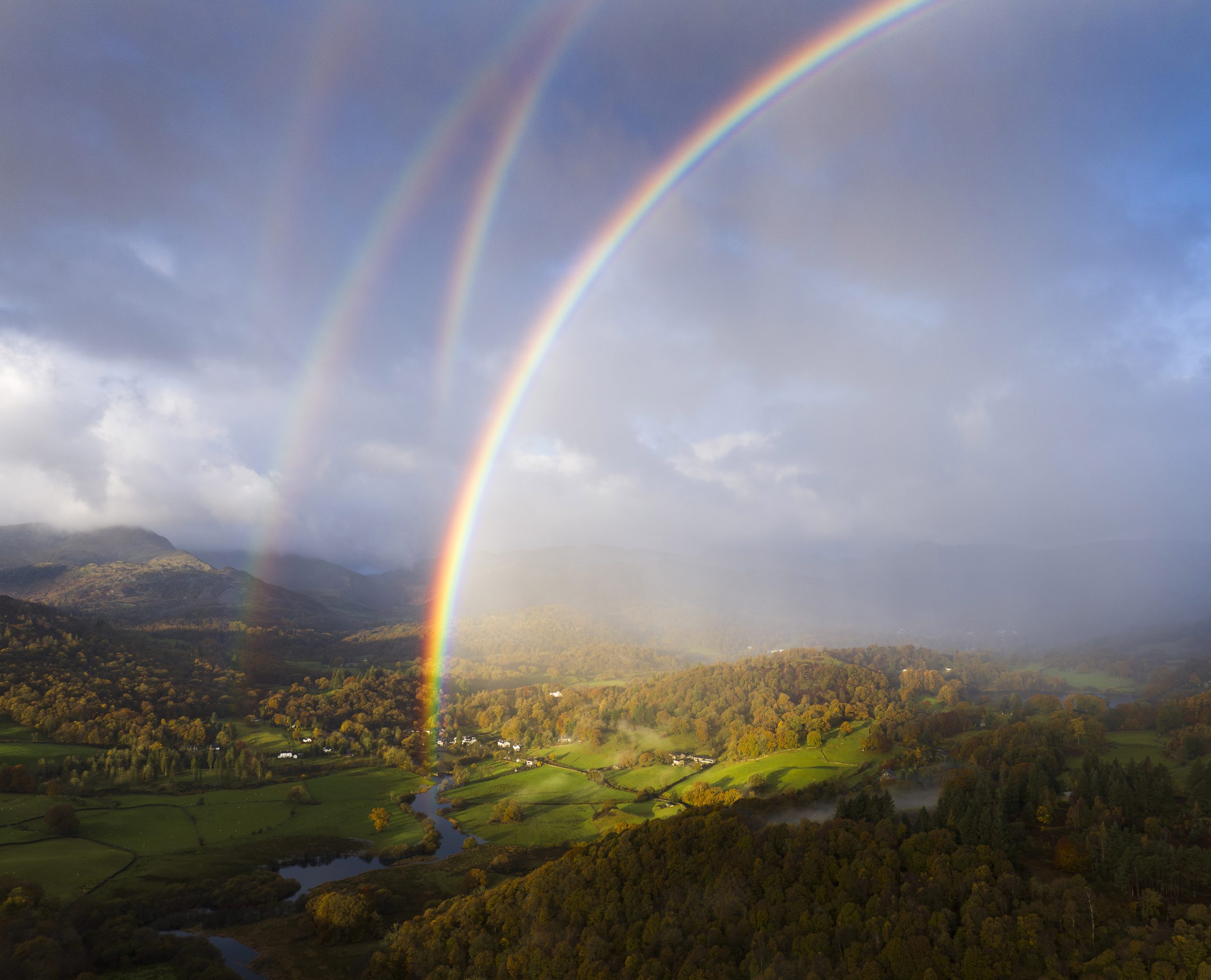 Disclaimers:
This content and images have been licensed to use by Jam Press, edited and syndicated by https://www.znewsservice.com/.
Should you have any questions relating to this content please get in touch with Jam Press via  https://www.jampress.co.uk/contact-us/