For customers these days, different choices exist when choosing a business. So, businesses are particular about creating a strong brand identity these days. They know that only then they can guide customers towards their business. Do you think that the brand identity is all about your business logo or tagline? In reality, it is a combination of personality, values, and the promise you make to your audience.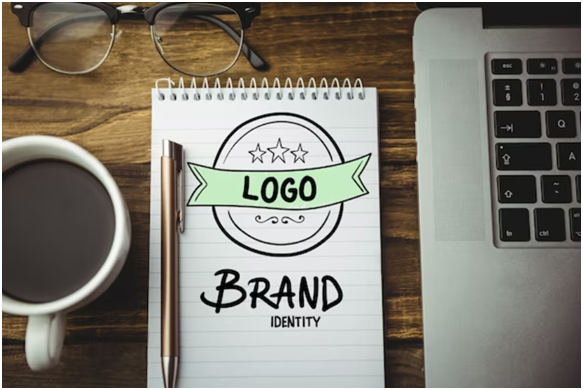 The idea here is that the brand identity should resonate. Establishing a brand identity needs a planned approach. Also, it needs careful consideration. Here, you should know the important aspects contributing to long-term success in building a brand identity.
Define Your Brand Values and Purpose
Clear sense of purpose should be your core idea. Only then can you make your brand successful. Also, for success, your brand should have a set of values. These values will guide your brand to take the right actions. At this phase, you should find answers to the following questions:
What is the purpose of your brand beyond making profits?
What principles will you follow?
How about the purpose of your brand?
Values provide a roadmap for your business decisions. Also, they help your customers associate with your brand deeply.
Craft a Unique Brand Personality
Are you keeping your brand a faceless entity> If so, you should associate a personality with your brand. The personality should resonate with your target audience. Are you quirky, sophisticated, serious, or playful?  Every piece of communication should showcase this personality consistently. It can be anything like your social media posts or your website copy.
For instance, you can consider the popular brand Apple. The brand is committed to following sleek, innovative, and minimalist. This is not only reflected in the product design of this brand. You can see this in their marketing materials as well. This consistency has aided this brand to build one of the most coveted and recognizable brands internationally.
Design a Memorable Visual Identity and Logo
A logo is generally the first visual element customers associate with your brand. Ensure that your logo reflects, is memorable, and reflects your brand's personality. Apart from your logo, make sure to establish a consistent visual identity. You can do this by including imagery, fonts, and color schemes. This visual coherence across different materials and platforms aids in reinforcing brand recognition.
Maintain Consistency in Your Messages
When you intend to create an identity for your brand, you should give importance to consistency. Yes, the message you share in all your modes of advertisement should be uniform. Maintain consistency in everything, including tone of voice, key messages, and narrative. When you do this, you can build trust.
Understand your Target Audience
Your intention should be to resonate your brand identity with your target audience. For this, you should first thoroughly understand your target audience. To do this, you should find answers to the questions listed below:
What are the pain points of my prospective customers?
What type of solution will help?
Finding answers to these questions will let you customize your brand identity. As a result, you can meet what your target audience expects. As a result, your target audience can relate to your brand.
Develop a User-Centric Brand Experience
Every brand gives certain promises to prospective clients. But, their identity can be established only when those promises turn into actions. Irrespective of whether you promise or not, you should stay committed to providing the best experience to customers. So, in every interaction they have with your business, ensure that they get a positive and seamless experience.
An excellent example of this concept is Amazon. When you see Amazon, the brand has a user-friendly app and website. The brand does not stop there. It effectively addresses the needs of customers. Above all, the brand is committed to customer satisfaction. In turn, it has achieved great reach and identity for itself.
Stay Relevant and Evolve
Staying relevant is important to establish brand identity in this competitive landscape. It will bring you long-term success. Your business should stay updated on the latest trends in the industry. You can possibly invite customers for a meeting. Ask them what they feel about your brand. Insist that they honestly share their thoughts. In this process, you should stay prepared to implement the suggestions given by customers.
Your brand will naturally evolve with this move. Make sure that your identity is not static. It should improve and change with the times. You should not lose track of your core values when you do this.
Community Engagement and Social Responsibility
Staying transparent with your business operation is important. You can consider adopting sustainable practices to establish your brand identity. How about supporting a good local cause? Will it be possible for your business to demonstrate your social responsibility effectively? Engaging with your community is one of the best techniques you can follow to improve your brand identity.
Remember that present-day consumers are highly conscious of the environmental and social impact of any brand.
When you do these things, you can contribute to the overall perception of your brand.
Choose The Right Service
Thankfully, these days, you can find many promotional agencies. They specialize in ensuring that your brand gets the popularity it deserves. A good agency will have different expertise like:
Strategic Abilities
Brand research
Campaign strategy
Marketing strategy
Digital strategy
Brand Strategy
Digital Capabilities
Search engine optimization
Search advertising
Display advertising
Social advertising
Website development
Creative Capabilities
Marketing collateral
Advertising campaigns
Video production
Website design
Brand experience and identity
Remember that your brand is not a product or logo. Rather, it is an ongoing relationship between your business and customers. Invest your precious time and effort in building a brand identity that attracts customers. It should also foster loyalty and trust over the long haul.