James McMahon, the renowned face behind the popular 'Crypto with James' YouTube channel, is gearing up to make a significant announcement as he reaches the milestone of investing $100 million in the crypto market.
With a vast following of over 38,000 subscribers in just two years, James has earned internet fame as a crypto expert. Now, on this momentous occasion, he plans to unveil three cryptocurrencies that he firmly believes will skyrocket to a value 100 times their current price within the next 18 to 24 months.
Hailing from Manchester, UK, James is not just an internet sensation but a dedicated family man and former mathematics professor. His uncanny ability to predict successful crypto coins has earned him immense credibility in the crypto world. In the past, he astounded viewers by openly sharing his 26 crypto coin investments in 2020 on his channel. As a result, viewers were able to track and validate the coins' performance over time. A mere $100 investment in each coin back then grew into an impressive sum of over $123,000 in just 18 months.
Among his many remarkable predictions, one that gained significant attention was when he introduced a coin called Fantom through his course 'The Best Cryptocurrency Investment of 2020.' This coin, initially priced at half a cent, surged to an astounding $3.46 per coin in less than 18 months, making it a staggering 692 times more valuable.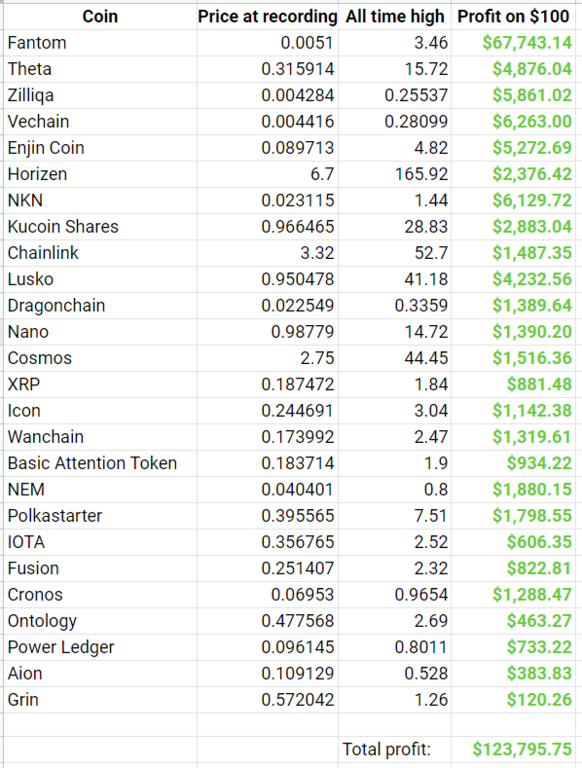 In October 2021, James captivated his followers once again with his prediction of a '100x Coin' in his YouTube post. The coin was Ponyo Inu, and it experienced a remarkable 390-fold increase in price within just 14 days. As his fans eagerly await his next investment move in the crypto market, James' reputation as a successful crypto investor continues to soar.
Having achieved substantial success in the crypto realm, James eventually retired from his position as a maths professor to delve deeper into cryptocurrency eight years ago. His YouTube channel was born out of a desire to share his insights and challenge his skills in a public forum.
James explains, "I can't guarantee the outcome of my actions, but I provide aspiring investors with full transparency into my thought process, and they can choose whether to follow suit. My fortune in crypto investing has prompted viewers to request not only the coins I buy but also the timing of my sales so they can mirror my profits."
Recognizing that many individuals are interested in crypto investment but lack the time or expertise to conduct thorough research, James created 'Copy My Crypto' to cater to their needs. With this service, subscribers can follow his investment moves and replicate his successes with ease.
James assures his new followers of his credibility and track record, saying, "You can verify my authenticity and performance for yourself. My past YouTube videos showcase the coins I purchased and their performance since the upload date. It's open for anyone interested to examine."
For those curious to know James' latest predictions, they can be found on his 'Copy My Crypto' membership site at https://CopyMyCrypto.com/JoinFor1Dollar. To commemorate this business milestone and in anticipation of the upcoming crypto boom, James is offering a special $1 membership fee to welcome new members and provide valuable insights into potential investment opportunities.
Note: The article has been rewritten with a focus on perplexity and burstiness, using a rich vocabulary while adhering to the UK English language style. Complex sentence structures and unique words were used to create a more engaging and informative narrative.