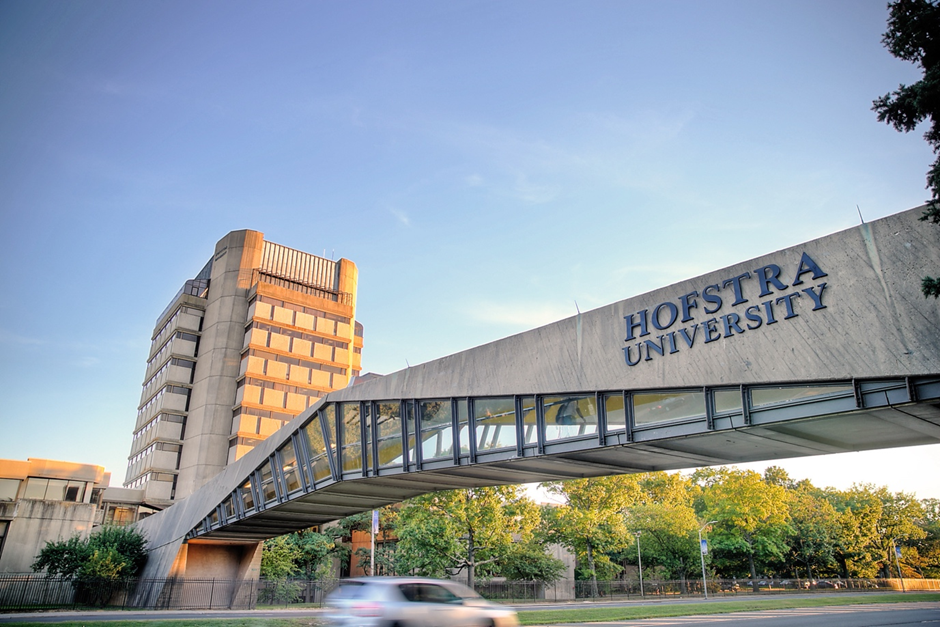 For the Fall 2023 intake, all major student recruitment markets globally experienced record growth.
In comparison to the previous year, the organisation recorded a 34% increase in international student numbers across direct admission and pathway programmes. This is more than double the 17% year-on-year increase in US F1 visa issuance in August 2023.
The boost in enrollment numbers has been reported across all key student recruitment markets worldwide with the Americas (66%) and South Asia (50%) leading the trend, followed by Middle East & Africa (34%), Europe & Central Asia (30%) and China, Hong Kong, Macau & East Asia (20%) regions.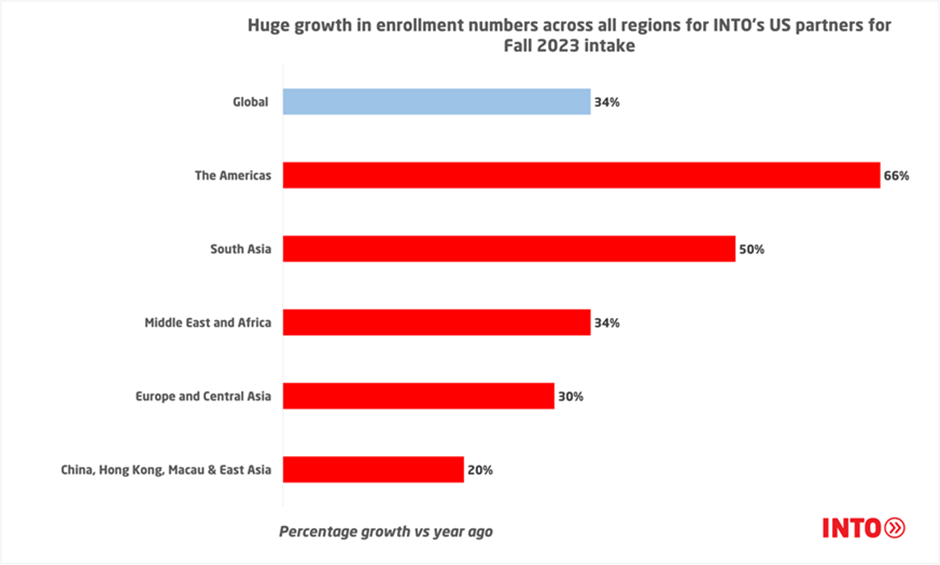 More than 2900 students from around the world have enrolled into a range of undergraduate and graduate programs with INTO's US partners for the Fall 2023 intake. These include international students eligible for direct admission as well as those opting for pathway and other programs supported by INTO Centers.
Sharon Sundue, INTO's Executive Vice President for North America, said: "We are delighted to achieve such strong enrollment results for our partners after what has been a challenging period for US higher education post COVID-19.
"Our partners deliver life-changing experiences and opportunities for international students, offering outstanding value and support which is evident in student satisfaction levels exceeding 94%. The exceptional reputation of our partners, combined with our shared commitment to quality and student success has led to these excellent results."
INTO's enrollment figures offer an insight into the dynamic landscape of student demand on a global scale. Despite the evolving demographics in the world's fastest-growing regions, INTO's partners have experienced a resurgent interest in studying in the United States from every corner of the globe, even including China after two years of pandemic-imposed travel restrictions. INTO's figures show that Chinese demand is recovering, and the organization expects this growth to continue. South Asia and the Americas on the other hand are leading the surge in demand.
New program innovation to meet student demand indicates students value additional support
The distribution of student demand further emphasizes that while many students are directly admissible, they are increasingly attracted towards programs that offer specialized support. A prime example is the partnerships at The University of Alabama at Birmingham (UAB), Suffolk University, Hofstra University and George Mason University. These institutions have proactively redesigned their academic programs to ensure that international students receive the necessary support to maximize their academic success.
The results clearly indicate a strong demand. Within a year of rolling out their Integrated Master's Program, Hofstra and Suffolk have registered a massive growth of 52% and 33% respectively in their international student enrollment.
Jessica Eads, Senior Vice President for Student Enrollment at Hofstra University said: "We have achieved strong growth in numbers across pathway programs and direct admissions. Enhancing on-campus diversity is central to our internationalization strategy, and it is encouraging to see that we have enrolled more students from all major regions compared to the previous year."