We all know that fast food is the devil on our shoulders, tempting us with its greasy goodness.
Despite the knowledge that fast food isn't exactly the healthiest option; we just can't seem to resist. But which state's signature dish is the worst offender? It's a question FeastGood.com sought an answer to.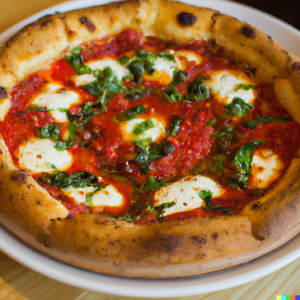 The site, which provides simple-to-understand methods to maximize fitness, polled 3,000 dieters across the nation to find out which fast food dish they loathe the most (because they find it hardest to resist when dieting).
From Michigan's monstrous BLT (which contains over a pound of bacon) to Mississippi's Mud Pie and New Jersey's Saltwater Taffy, they ranked dieters' most hated fast foods.
Dieters' top pick went to Vermont's signature ice cream. The state is famously known as a destination for the best ice cream, and is home to both large and small-batch ice cream makers. These producers use local ingredients and create unique and delicious flavors. It is no surprise that people across the country cannot resist Vermont ice cream – popular options include maple walnut, raspberry chocolate chip, and honey lavender. Seasonal flavors, such as pumpkin in the fall and maple in the spring, are also available. While seriously delicious, ice cream is considered bad for dieting because it is high in calories and saturated fat.

In second place came Kentucky-style fried chicken. It is a world-renowned dish known for its crispy, flavorful coating and juicy meat. The chicken is typically coated in a mixture of flour, spices, and often deep-fried for added texture. It's definitely not a good option for dieters due to its high-calorie and high-fat content. The skin of the chicken is often left on, and the deep-frying process can add significant amounts of fat and calories.
Pennsylvania's Philly cheesesteak was voted as dieters' 3rd most detested fast food, due to its irresistible taste. It's a beloved classic sandwich that is renowned for its delicious combination of thinly sliced beefsteak, melted cheese, and onions served on a soft roll. The sandwich is so popular that it has become a cultural icon in Philadelphia and beyond. The sandwich is often loaded with calories and unhealthy fats. The beef is usually cooked with oil and topped with cheese, which can increase calorie intake and saturated fat levels. 
4th place was Massachusetts' chocolate chip cookies. They are loved for their soft and chewy texture, rich flavor, and satisfying chocolate chips. The combination of butter, sugar, flour, and chocolate makes for a mouthwatering treat that is hard to resist.

Rounding up the top 5 was Illinois' deep-dish pizza. This famous style of pizza is beloved for its thick crust, generous layers of cheese, and hearty tomato sauce. However, deep dish pizza is not a good option for dieters due to its high calorie and fat content. The thick crust is made with a significant amount of flour, butter, and oil, which can add up to a substantial number of calories. Additionally, the cheese and toppings can increase the calorie count even further.
You can see the full breakdown across America here.
"Fast food is designed to be convenient, quick, and tasty. Its high salt, sugar, and fat content trigger the pleasure centers in our brain, making us crave more. However, the same qualities that make fast food so tempting also make it a bad option for people trying to lose weight. Fast food is typically high in calories and low in nutrients, and its frequent consumption can lead to weight gain, high cholesterol, and other health problems. While it may be challenging to resist the temptation of fast food, making healthier choices is essential for maintaining a healthy weight and lifestyle" says Amanda Parker, Nutrition Coach at FeastGood.com.