Amber Bourke, hailing from Brisbane, Australia, recently embarked on a daring freediving adventure into one of the world's most perilous locations, Dean's Blue Hole in Clarence Town, Bahamas. This breathtaking natural wonder is renowned for its astonishing depth and has claimed the lives of over 200 individuals.
Amber's heart-pounding journey into the abyss was captured in a viral video that has amassed over 1.4 million views on TikTok (@amberofthesea), where she boasts a following of 188,000 admirers. The heart-stopping footage showcases Amber descending 15 meters into the depths of Dean's Blue Hole.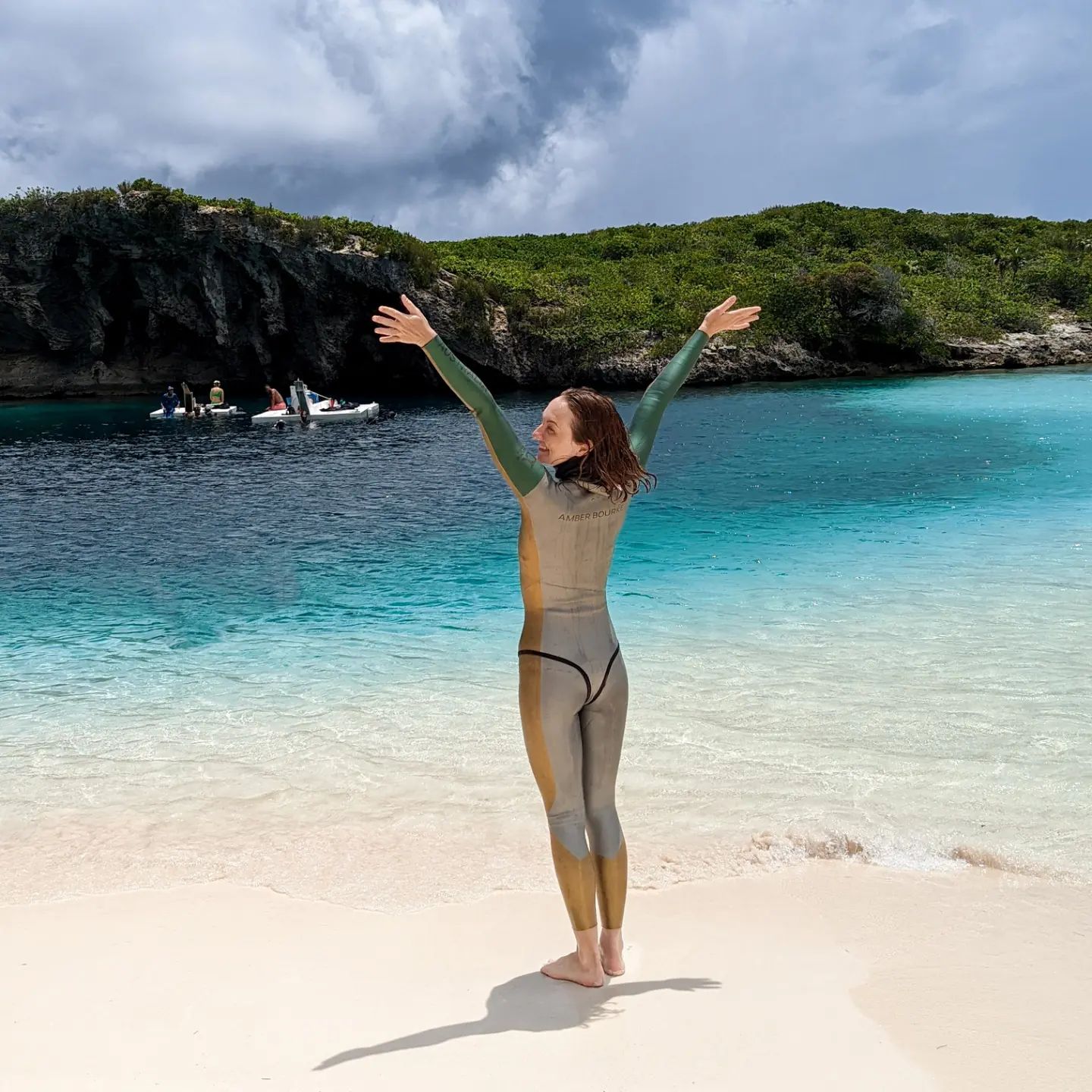 Amber, a 34-year-old freediving instructor, shared her story, saying, "I was in the Bahamas for the Vertical Blue freediving competition held in July of this year. We filmed this video after one of my training dives. The blue hole is one of the most spectacular places in the world to freedive. It is a deep sinkhole right on the beach, featuring warm and crystal-clear waters at 29 degrees Celsius."
However, Dean's Blue Hole is not just renowned for its beauty; it is also notorious for being one of the world's deadliest dive sites. Recent estimates suggest that between 130 and 200 divers have tragically lost their lives there. The primary causes of these fatalities are drowning and nitrogen narcosis, a condition that mimics the effects of alcohol, leading to confusion, oxygen depletion, and ultimately drowning.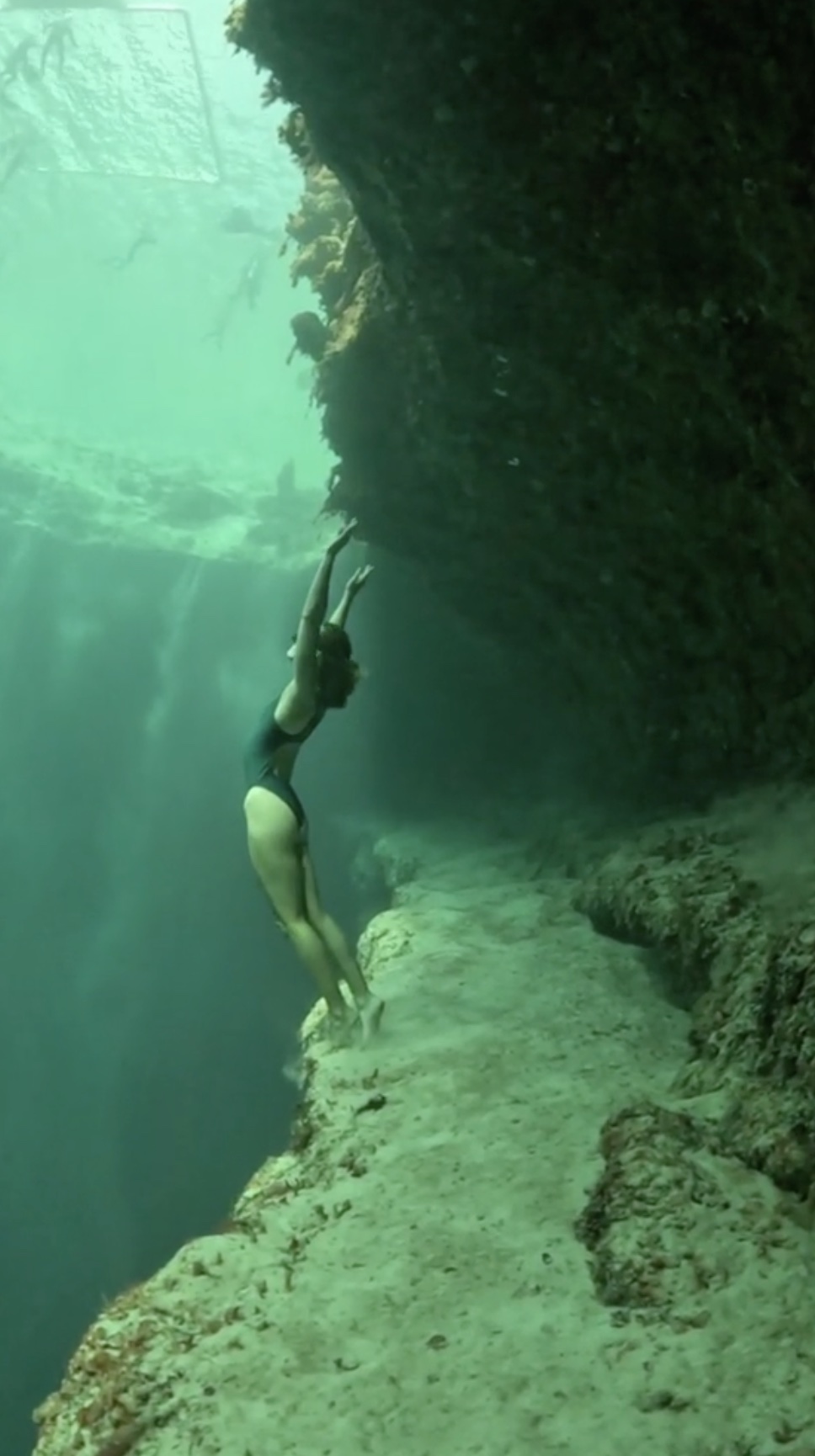 The caption accompanying Amber's video reads, "I've dreamed of diving here since I started freediving 12 years ago." The video captures Amber preparing at the water's surface before her descent. She employs breaststrokes as she gracefully ventures deeper into the blue hole, reaching a ledge around 15 meters below the surface.
The video has garnered over 76,700 likes and generated a multitude of comments from awestruck viewers. Some expressed their amazement and curiosity, while others couldn't help but feel anxiety about the perilous undertaking.
Amber shared insights into her safety measures, emphasizing the presence of at least one safety diver or dive buddy during her dives, especially when exploring great depths.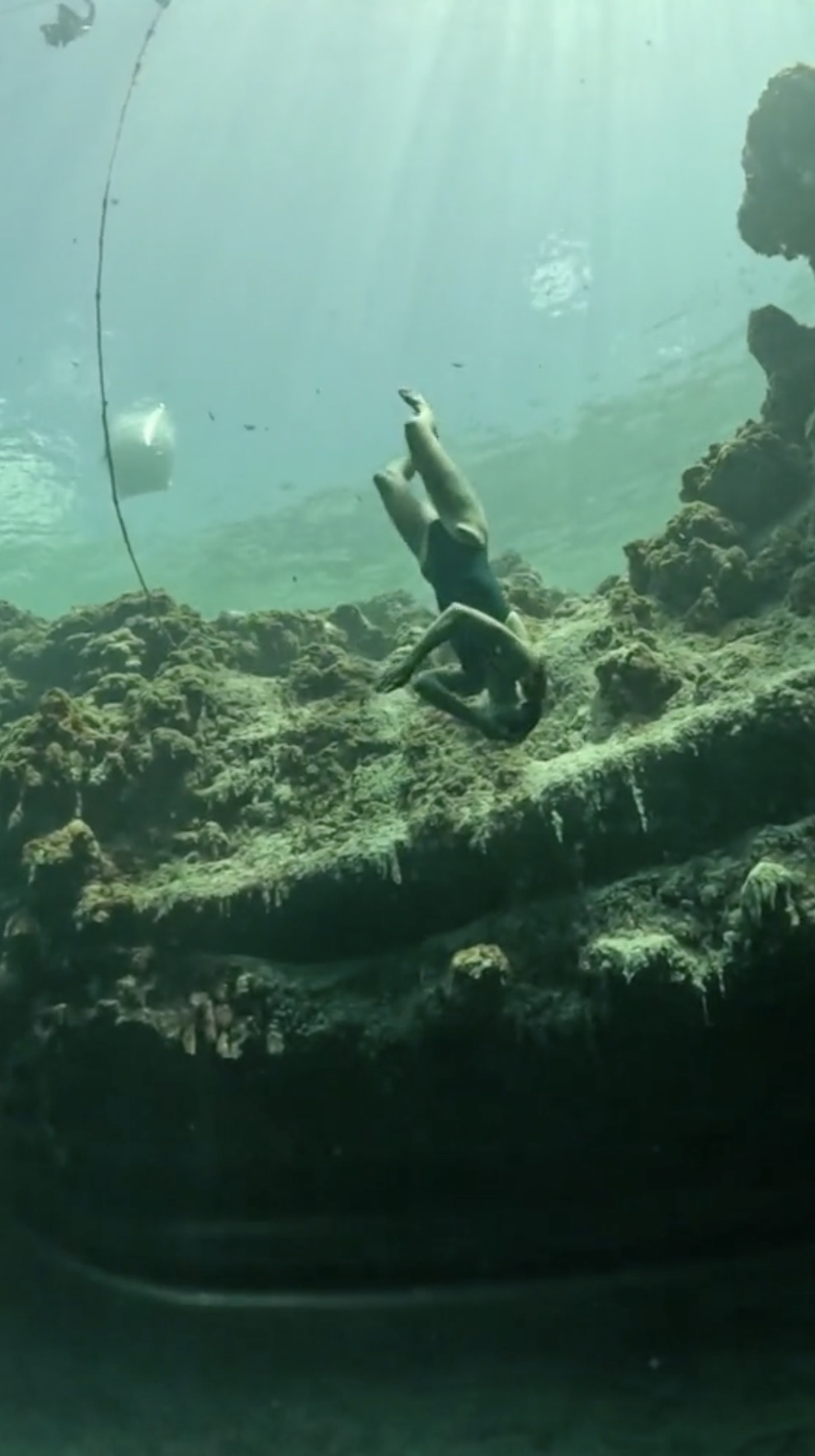 Despite the exhilarating and perilous nature of her adventure, Amber hopes to return to Dean's Blue Hole, describing it as a beautiful place to dive. She even participated in a competition on the day of the dive, winning a silver medal by reaching a depth of 65 meters, although her online video only features the 15-meter dive.