Movies and fairytales tend to teach us that once those wedding bells have run, it's happily ever after for the couple. However, it turns out that it's not just a fantasy – according to a survey commissioned by Mixbook, 74% of married couples in America reported being blissfully happy in their relationships. 
The photo books company studied Census data to identify the number of married people in each state, and then surveyed 3,000 married people, asking them how many were actually happy in their relationships. This enabled them to provide an absolute number of happily married people in each state.
And it was found that 91,878,872 Americans (74% of married couples here), said they are indeed happily married!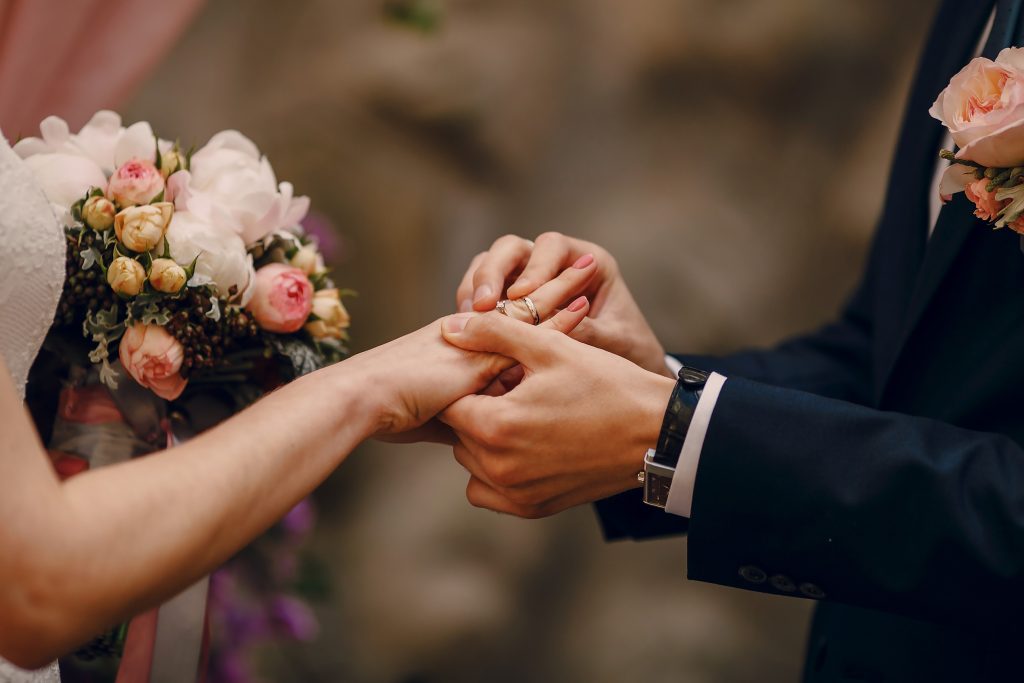 And the best chance you have of a successful marriage, when the results were broken down by state, is in West Virginia – 90% of married couples here, or around 635,000 people, are still head over heels in love with their partner. Things aren't as cheerful in North Dakota or Montana, where only 1 in 3 (142k in Montana, and 97k in North Dakota) said they are happily married. 
The Top 5 Most Happily Married States
West Virginia (90%); 635,636 couples
Minnesota (88%); 1,927,563 couples
Colorado (86%); 1,950,615 couples
Indiana (86%); 2,194,335 couples
Kentucky (84%); 1,426,113 couples
The full breakdown of happy marriages across America are shown here in an infographic created by Mixbook.
However, two-thirds (66%) of couples admitted that marriage doesn't just 'flow', and that they have to work on it to keep it a happy one. A bold 53% favor taking the lead of various celebrities i.e. the semi-separation model, believing that married couples can live separately from each other and still be happy! For example, Gwyneth Paltrow and Brad Falchuk waited over a year after their wedding before they finally moved in together.
Finally the survey carried out by QuestionPro revealed over a quarter of those who are married compare themselves to other married couples, which is perhaps unrealistic. 
"Although marriage is filled with its ups and downs, it's encouraging to see that many couples are able to find joy in their partnerships," said Leslie Albertson, Director of Marketing at Mixbook. "For those struggling, it's important to reflect on your love story and celebrate the good times during the hard times. Sharing memories together can be one of the best ways for couples to stay connected and remember the happiest moments."