Move over, big banks – there's a new player in town! Introducing the Bank of Friends & Family, where interest rates are negotiable, credit checks are non-existent, and the lending taps are turning on!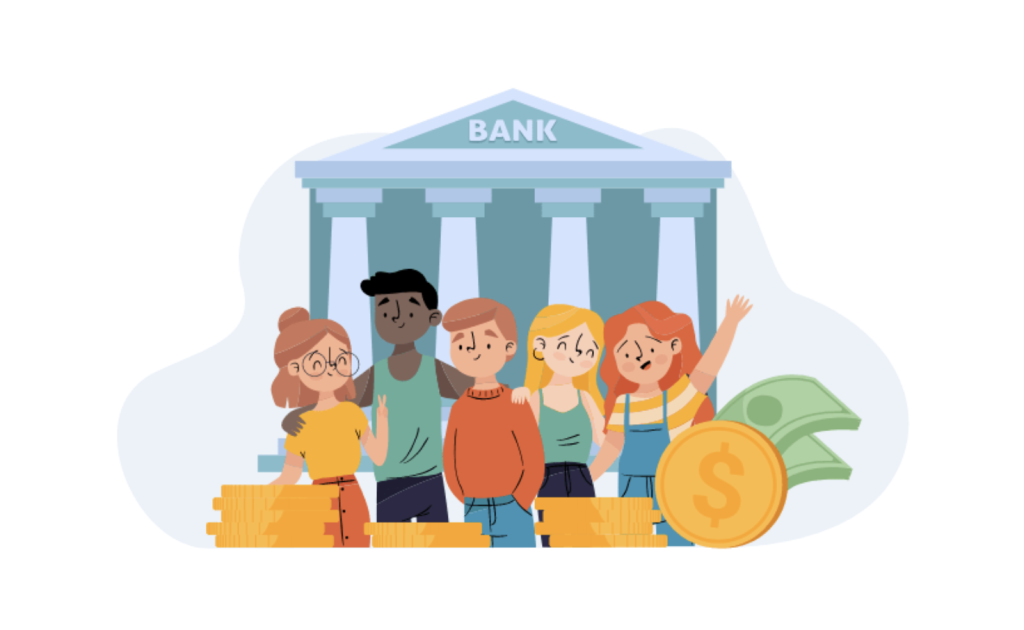 According to a recent survey by CouponBirds, 59% of adults in America have turned to their loved ones for a financial pick-me-up in the past year. And why not?  Not only can you negotiate more flexible repayment terms and lower interest rates, but you can also avoid all the hassle of credit checks and collateral requirements. With an average loan amount of $1,609.38, it's the perfect way to get the cash you need without paying through the nose in credit card interest rates. This means that the American branch of the Bank of Friends & Family is worth a whopping $249,937,908 to the local economy.
According to the same survey of 3,000 respondents, a significant 78% of respondents who have borrowed from the Bank of Friends & Family report paying no interest on their loans. And 5% of them didn't even bother discussing repayment terms! 
But which state is the most generous when it comes to lending to friends and family? It's Rhode Island! The Ocean State's Bank of Friends & Family loaned money to 83% of residents here, which is worth $1.1 billion to the local economy. 
In comparison, the Nebraska local branch is one of the smallest in the country – 'just' 25% of people have helped out friends & family over the past year. However, this still equates to over $586 million in the state overall.
The full breakdown of results across each state is available here in an interactive map.
But there's a downside to borrowing from the Bank of Friends & Family – namely, that your loved ones might not be able to cough up the cash when you need it most. In a sign that it is not only young people being affected by inflation, 52% of parents who have given adults children money over the past year said they couldn't provide the full amount. The majority said that this was simply because they didn't have the funds available.
Worryingly, this same study (conducted via QuestionPro) revealed that young people are no longer tapping parents for non-essential purchases, such as vacation money. Instead, credit is being requested for covering everyday expenses, including rent (52%), car fees (22%), groceries (15% and childcare (11%).

"For those who are lending out the money it is important you establish clear terms of repayment upfront and document the agreement in writing" says Tricia Smith of CouponBirds. "Maintaining an open and honest communication throughout the lending process can help ensure that both parties remain on the same page and can avoid any misunderstandings or potential conflicts."