In Bethel Park, south of Pittsburgh, Pennsylvania, US, a deer with netting entangled in its antlers has become a cause for local concern. The sight of the deer sporting this unusual headgear has prompted worried residents to notify authorities, including the police and the Game Commission.
Despite the attention, the decision by the local authorities is to not intervene. They note that the netting isn't hindering the deer's ability to eat, and anticipate that the deer will naturally shed its antlers, along with the netting, in the coming weeks.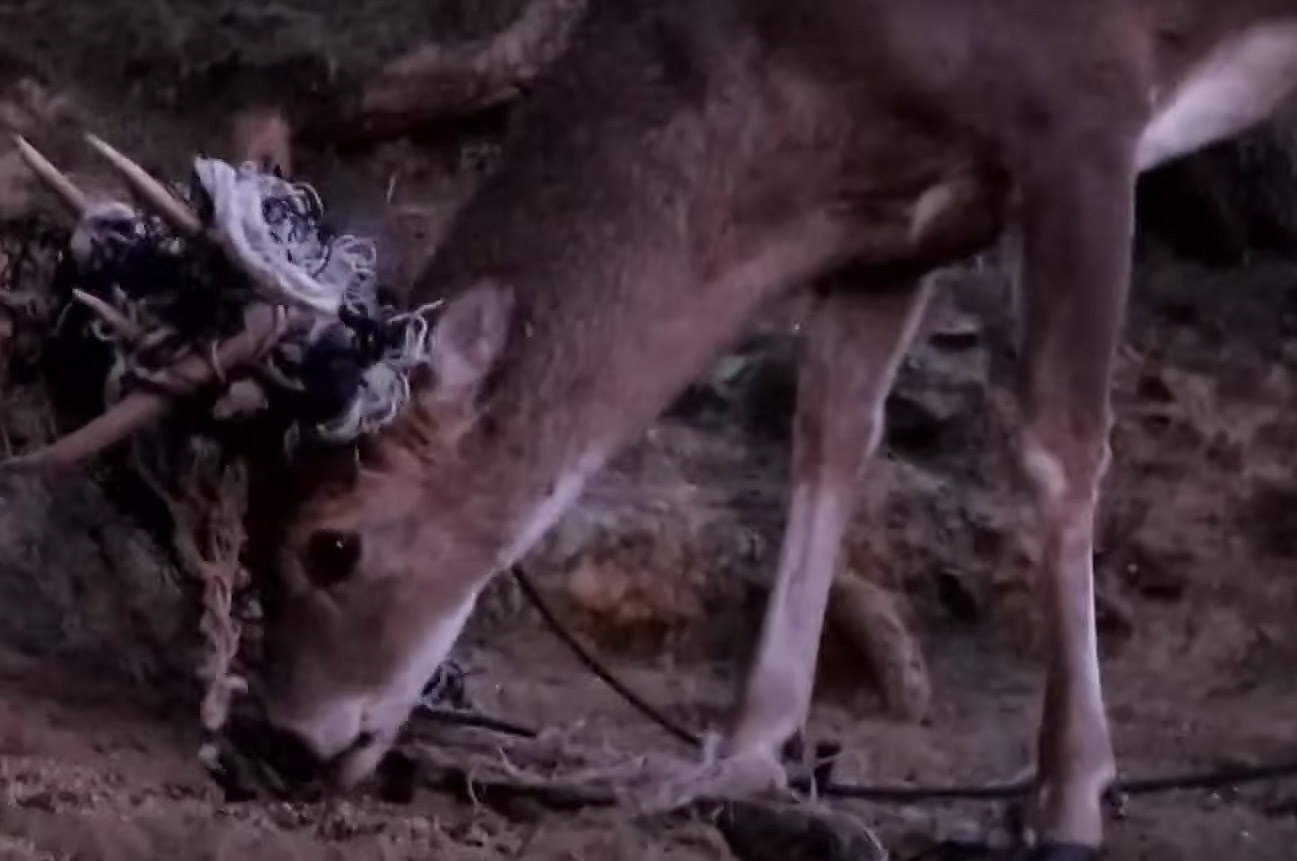 Local hunter Bill Magnotti observed the situation with a mix of humor and familiarity. He recognized the adult white-tailed deer, having seen it in the area before. Magnotti speculates that the deer, out of curiosity, might have ventured near a residence and accidentally got caught in the netting. Recalling similar incidents, he shared his experience of deer getting entangled with his nylon fence.
Magnotti reassures that the deer will not have to endure its cumbersome headgear for long, as white-tailed deer typically shed their antlers between January and March.
Confirming the high volume of calls received about the deer, a spokesperson from the Pennsylvania Game Commission stated that there are no plans for immediate action. Since the deer can feed and drink normally, the officials prefer to wait for it to naturally lose its antlers.
This incident highlights a broader context, as the Game Commission estimates the presence of approximately 1.5 million white-tailed deer across Pennsylvania State.
Disclaimers:
This content and images have been licensed to use by Jam Press, edited and syndicated by https://www.znewsservice.com/.
Should you have any questions relating to this content please get in touch with Jam Press via  https://www.jampress.co.uk/contact-us/