British tea enthusiasts are forking out top money for discontinued PG Tips tea granules, with some jars fetching up to £49 each.
Lipton's Teas and Infusions, the parent company of the UK's PG Tips brand, discontinued the product in April due to concerns over taste resulting from manufacturing changes. These granules, which function much like instant coffee, allow tea drinkers to adjust the tea's strength by adding more spoonfuls, eliminating the need for a steeping time and enabling instant consumption.
When available in supermarkets, a jar of these granules could be purchased for just £3.55 at Sainsbury's. Since the product's removal from store shelves, Britons have been scrambling to acquire these discontinued tea granules.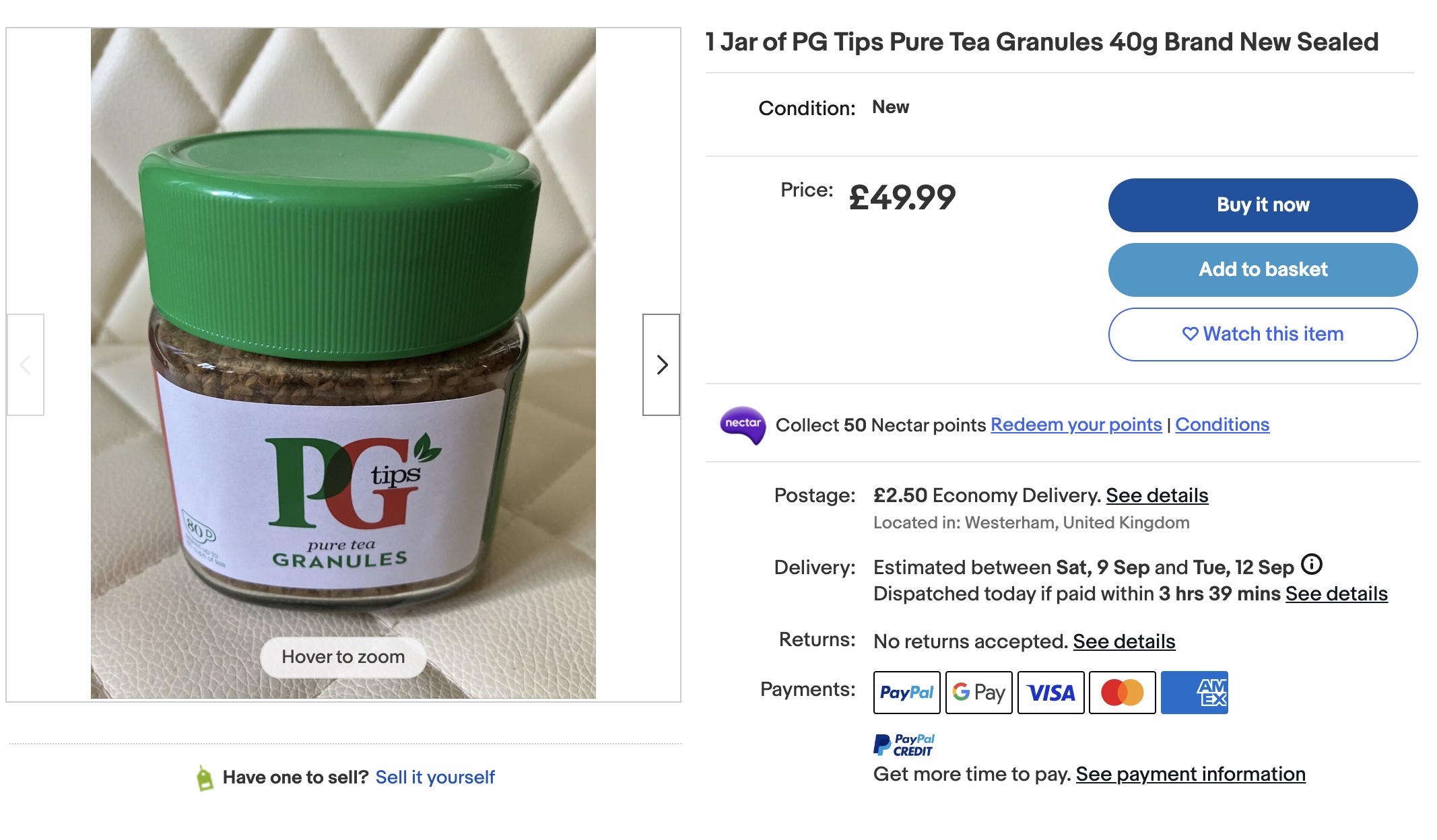 Some enterprising tea lovers, particularly one from Westerham, Kent, have taken to eBay to sell sealed jars of these granules for a steep price of £49.99 each. Each 40g jar can make a total of 80 cups of tea.
Other sellers have followed suit, offering the same-priced jars on the online marketplace. A bidding war has even erupted for another 40g jar of granules, with the current bid standing at £18. One seller has listed a sealed jar on the second-hand shopping platform with a starting bid of £2 but is charging a hefty £5.75 for shipping.