A farmer named Raymundo Corona has built a massive pyramid in the desert, claiming he did so on the instructions of an alien entity. His journey into the extraterrestrial realm began 40 years ago when his wife faced complications during childbirth, necessitating an emergency caesarean section.
During this traumatic event, Raymundo stated that he first encountered an extraterrestrial being. His wife was in danger, and their newborn arrived without vital signs. Overwhelmed by the situation, Raymundo fainted and subsequently experienced visions in 1983.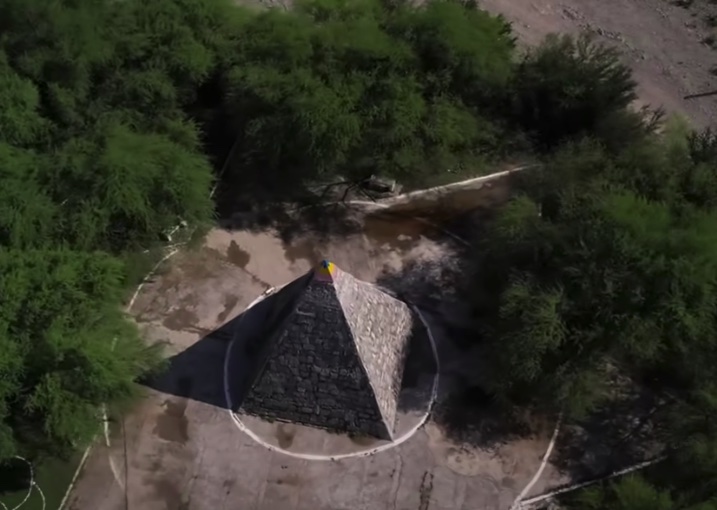 In these visions, he claims to have seen an alien entity dressed in black robes, identifying himself as Herulayka from the planet Nephilim in the constellation of Orion. According to Raymundo, Herulayka informed him that his planet was 20 times the size of Earth.
Raymundo described pleading with the alien not to take his wife and baby. However, Herulayka explained that life and death were not within his jurisdiction. Instead, the ultimate decision rested with a higher authority.
In this vision, Raymundo alleged that the alien transported him through the cosmos to encounter this superior being. He implored the higher being to spare his wife and child's lives, offering his own life in exchange. According to Raymundo, the being agreed to this request, but only on this occasion. He was then returned to Earth.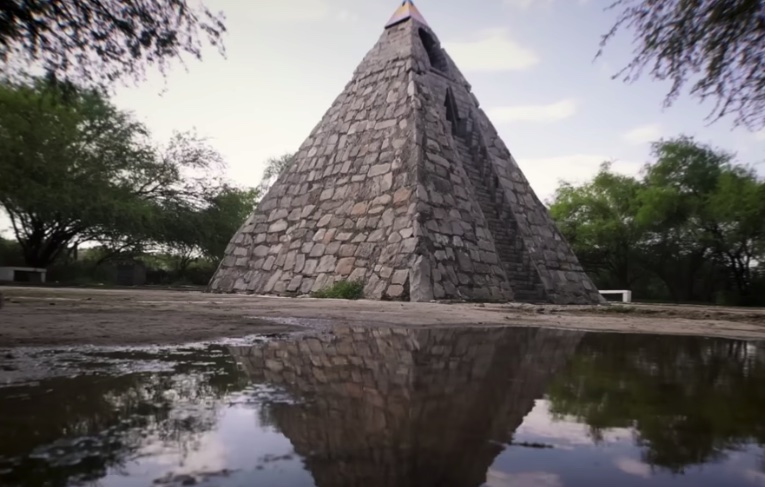 Raymundo claimed that his wife and child were miraculously alive when he regained consciousness in the hospital. A few weeks later, Herulayka appeared to him again, this time in physical form rather than a vision.
Raymundo said the alien resembled a human with honey-coloured eyes, long blonde hair, and white robes. Herulayka explained that his race was very similar to humans but more advanced.
The alien made a significant request of Raymundo: to build a monument in the Monclova Desert, Coahuila State, Mexico, in the form of a pyramid. Herulayka allegedly told Raymundo that it should symbolize his faith, something unshakable by wind or storms and always pointing upwards.
Grateful for the lives of his wife and daughter, Raymundo agreed to fulfil the alien's request. Although he left school early and lacked the knowledge to construct such a structure, he built a 22-foot-tall pyramid in the desert. Raymundo believes that the necessary knowledge was embedded in his DNA, awaiting activation for this specific task.
Over the years, locals have questioned Raymundo's story, accusing him of constructing the pyramid as a tourist attraction for financial gain. However, he has never charged visitors to see the monument.
The pyramid in Pozuelos de Arriba, approximately 11 miles east of Monclova City in Coahuila State, features a facade bearing the message: "Who am I? Where do I come from? Where am I going?"
Raymundo often personally greets visitors and is willing to share his mysterious encounters with Herulayka with anyone interested in hearing his story.
Disclaimers:
This content and images have been licensed to use by Jam Press, edited and syndicated by https://www.znewsservice.com/.
Should you have any questions relating to this content please get in touch with Jam Press via  https://www.jampress.co.uk/contact-us/