Inka Taiyou, a seller on the secondhand marketplace Vinted, has ingeniously used Gary Barlow's face to showcase her clothing items, resulting in loud customer reactions.
Taiyou offers a collection of 33 garments, with prices ranging from £1 to £5. However, what sets her listings apart is the clever use of a Gary Barlow mask, creating the illusion that he's the one modelling the clothes.
Her selection includes clothing items from various High Street shops, including Next, New Look, and Topshop.
In one particularly amusing listing, the former X Factor judge can be seen donning a long silk leopard print dress from Michael Kors.
In another, Gary Barlow, known for hits like "Relight My Fire," is hilariously depicted wearing a black lacy top from Topshop, priced at just £3. The listing humorously reads: "In excellent condition, zips at the back. Smoke-free home; we have pets, but they don't smoke either."
The singer is also spotted sporting a red floral crop top from Shein and adopting a more casual look with a checkered oversized long shirt from New Look.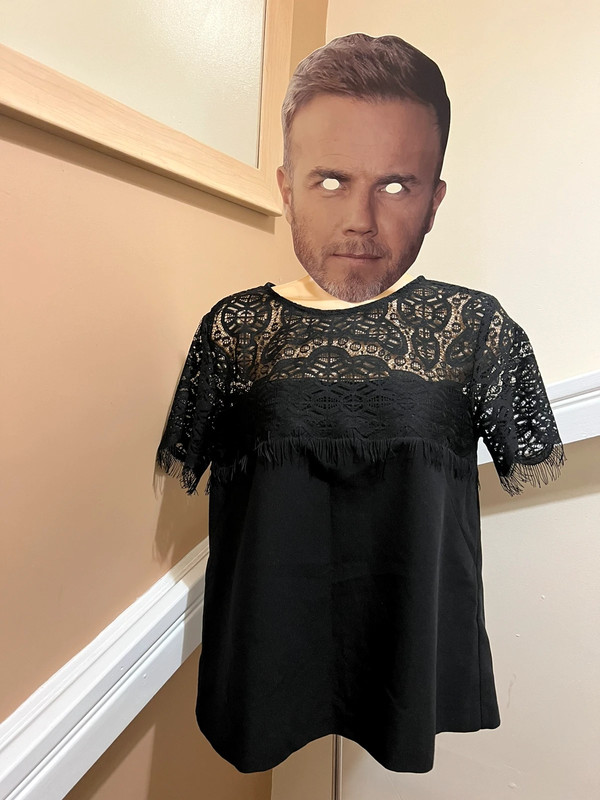 Vinted shoppers couldn't laugh at Inka Taiyou's creative selling technique. One shopper named Debbie exclaimed, "I feel like he's looking into my soul."
Suzi playfully chimed in with a pun, saying, "Could it be magic?"
Fozina shared the sentiment, adding, "That's hilarious."
Another shopper, Emma, jokingly admitted, "I need to step up my game with my listings."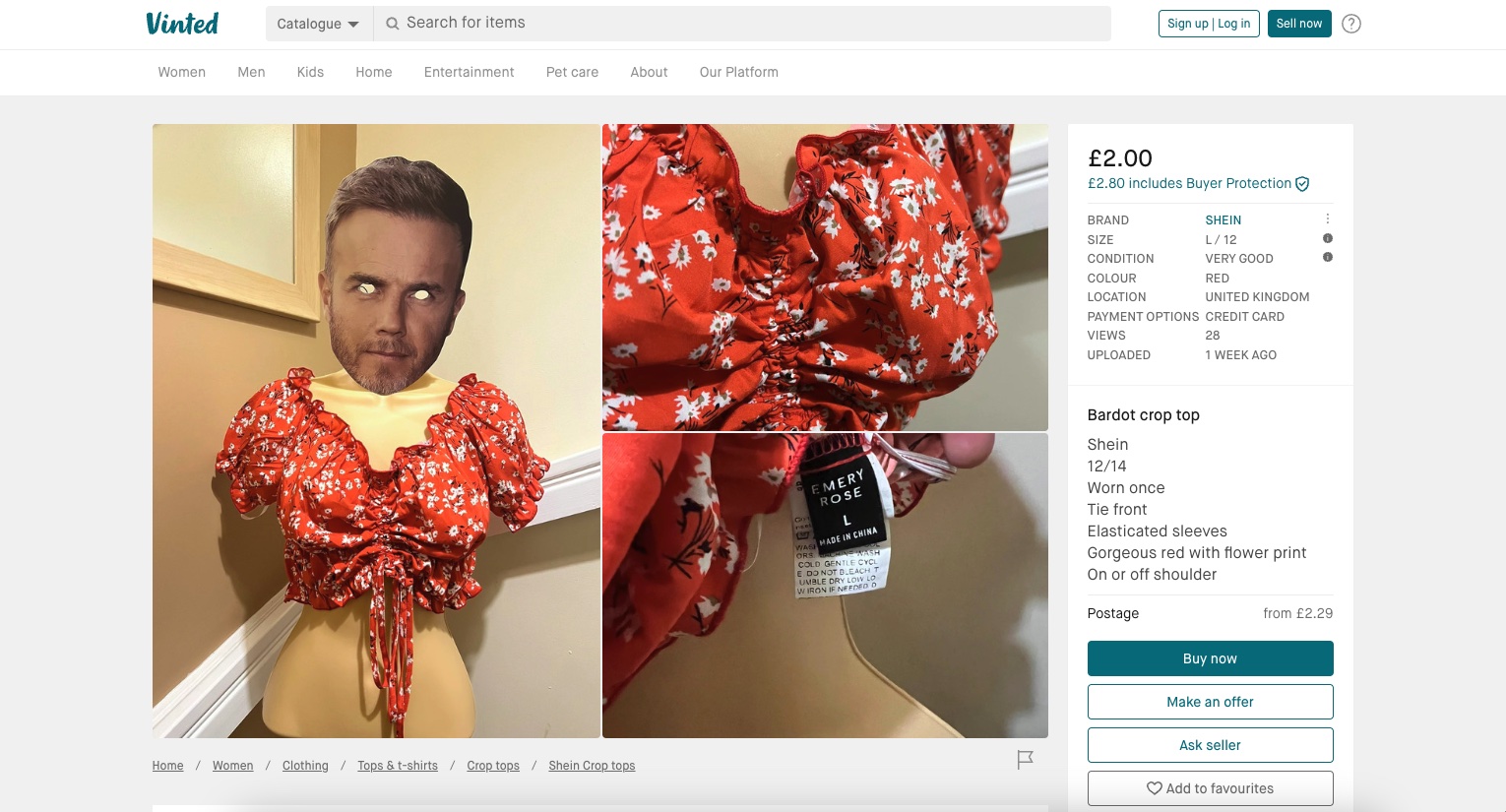 Disclaimers:
This content and images have been licensed to use by Jam Press, edited and syndicated by https://www.znewsservice.com/.
Should you have any questions relating to this content please get in touch with Jam Press via  https://www.jampress.co.uk/contact-us/