Meet Tyler Bello, a 29-year-old self-proclaimed "Halloween junkie" who has dedicated himself to creating an awe-inspiring haunted yard display for the spooky season. Tyler's passion for Halloween knows no bounds, as he spends an astounding $7,000 (£5,800) on spine-chilling decorations and invests a staggering 80 hours setting up his haunting masterpiece.
Tyler and his wife, Kelsey, go all out with their Halloween preparations, often commencing the planning and decorating process as early as July. Their imagination runs wild as they transform their front yard into a spine-tingling spectacle complete with fog machines, eerie lighting, and even a transmitter that allows passersby to listen to haunted sounds from their vehicles.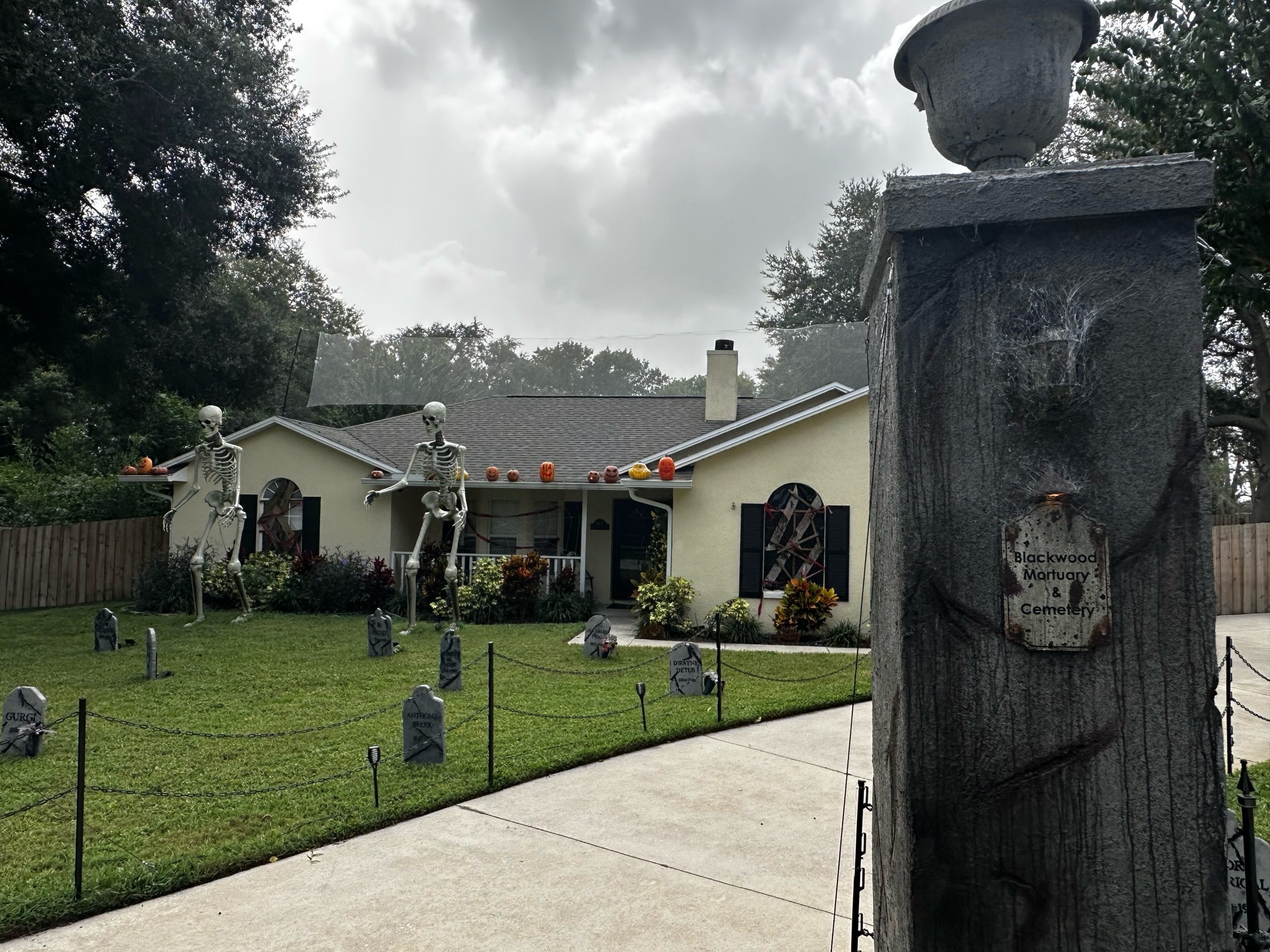 Their elaborate display, aptly named "Blackwood Mortuary," debuted in 2022 and quickly gained popularity among locals and online, amassing over 51,800 likes on their social media accounts (@blackwoodmortuary).
Tyler shared his motivation, saying, "I love creating a fun and spooky experience for the neighbourhood and enjoy seeing their reactions to the decorations. It's a fun way to embrace the Halloween spirit and bring the community together."
Tyler's fascination with Halloween and large-scale horror displays began when he visited local theme parks as a child and witnessed the larger-than-life horror attractions. He was captivated by the design, planning, and execution involved in creating these immersive experiences.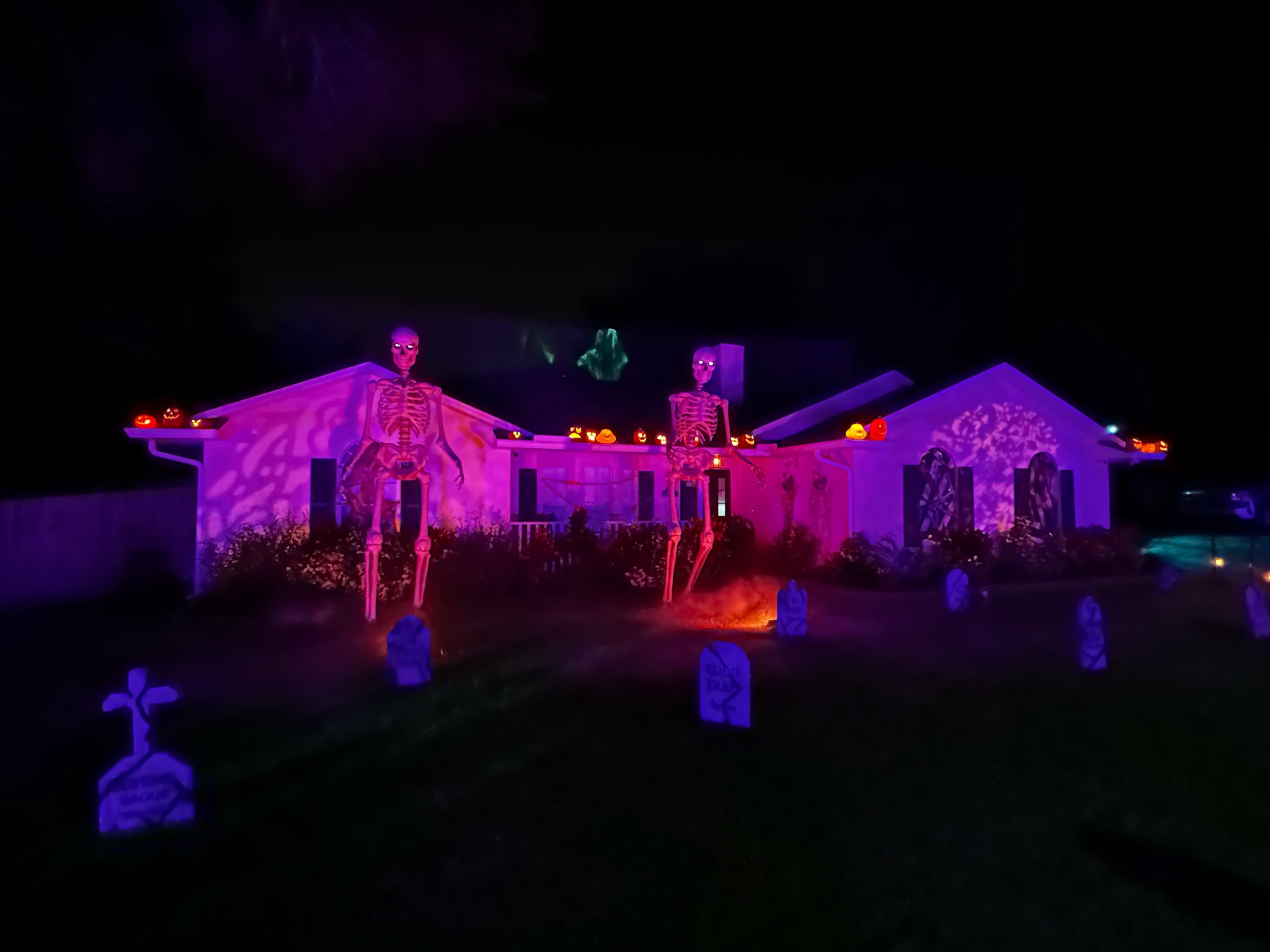 Tyler and Kelsey have backgrounds in software consulting and have previously worked in theme parks, so they felt the pressure to create a highly detailed and impressive scene. Tyler, constantly thinking about Halloween, begins researching ideas in March and experiments with different techniques months before the spooky season begins.
"We frequently visit local Halloween attractions, and I've always been fascinated with the idea of building a haunted house. Since a full-blown haunted house is a ton of work, we decided to start with a yard haunt and perfect that first. It has allowed us to learn a lot and expand our collection," Tyler explained.
Their Halloween preparations kick into high gear on July 5th, when they begin the intensive building process and make any necessary repairs or updates to their decorations. This rigorous schedule gives them nearly two months to fine-tune everything in the backyard before unveiling the display on the first weekend of September.
Setting up the decorations alone consumes a whopping 80 hours and additional time spent installing cameras, adjusting lighting, and programming audio effects. While their haunted yard is a labour of love, it doesn't come cheap, with a total cost exceeding $7,000 and an additional $100 per month to cover ongoing operational expenses.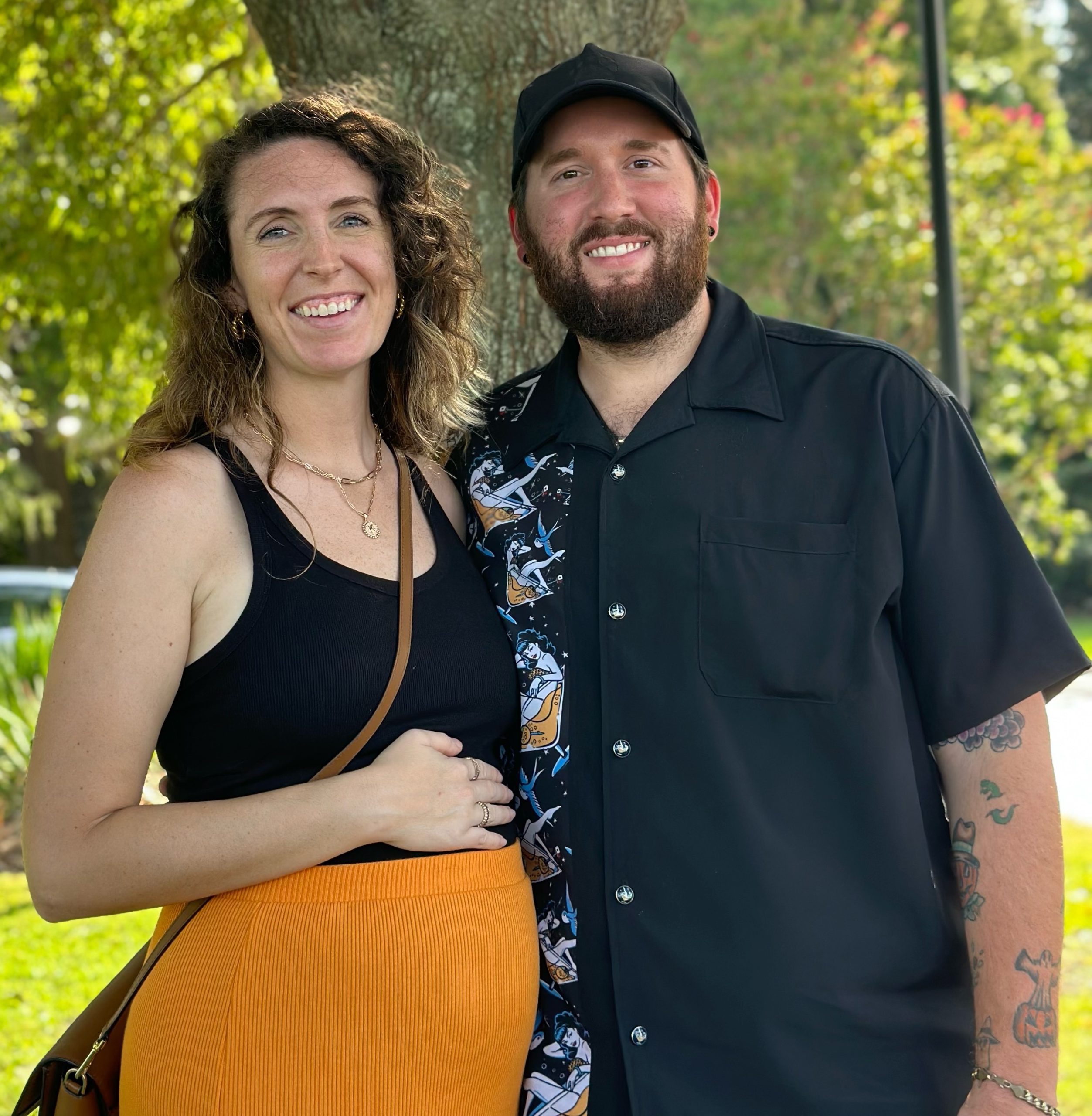 Despite the financial investment, Tyler and Kelsey have no regrets. By showcasing their spooky masterpiece on TikTok, they've connected with people worldwide, shared ideas, and collaborated on future projects.
Tyler expressed his joy and pride in the community's response, saying, "The display brings us so much joy. I'll often stand outside and admire all the hard work it takes to put on a display at such scale."
Their next ambitious goal? Transforming their home into a full-fledged Halloween house with a baby on the way, they acknowledge that the challenge ahead is significant. Still, their dedication to creating an unforgettable Halloween experience remains unwavering. Tyler added, "I think we could produce an amazing haunt for the neighbourhood."
Notable Features in the Halloween Yard Display:
Thirty tombstones were hand-carved from insulation foam.

2 towering 9-foot cemetery columns.

19 intricately hand-carved pumpkins.

Two colossal 12-foot skeletons.

Sixty-four feet of cemetery-style fencing.

Two hundred feet of eerie cemetery chain.

Two fog machines.

1 FM transmitter.

Six theater lights.

12 floodlights.

One thousand feet of twinkling lights.

A large projection screen.
Disclaimers:
This content and images have been licensed to use by Jam Press, edited and syndicated by https://www.znewsservice.com/.
Should you have any questions relating to this content please get in touch with Jam Press via  https://www.jampress.co.uk/contact-us/