A man has been apprehended for his stunt of dressing up as a character from the TV series "Money Heist" and throwing money at an ecstatic crowd.
The individual visited two shopping centers where he showered money on onlookers while standing on top of his father's car. He emulated the appearance of the thieves from the popular Netflix show by donning a red boiler suit and a Salvador Dali mask.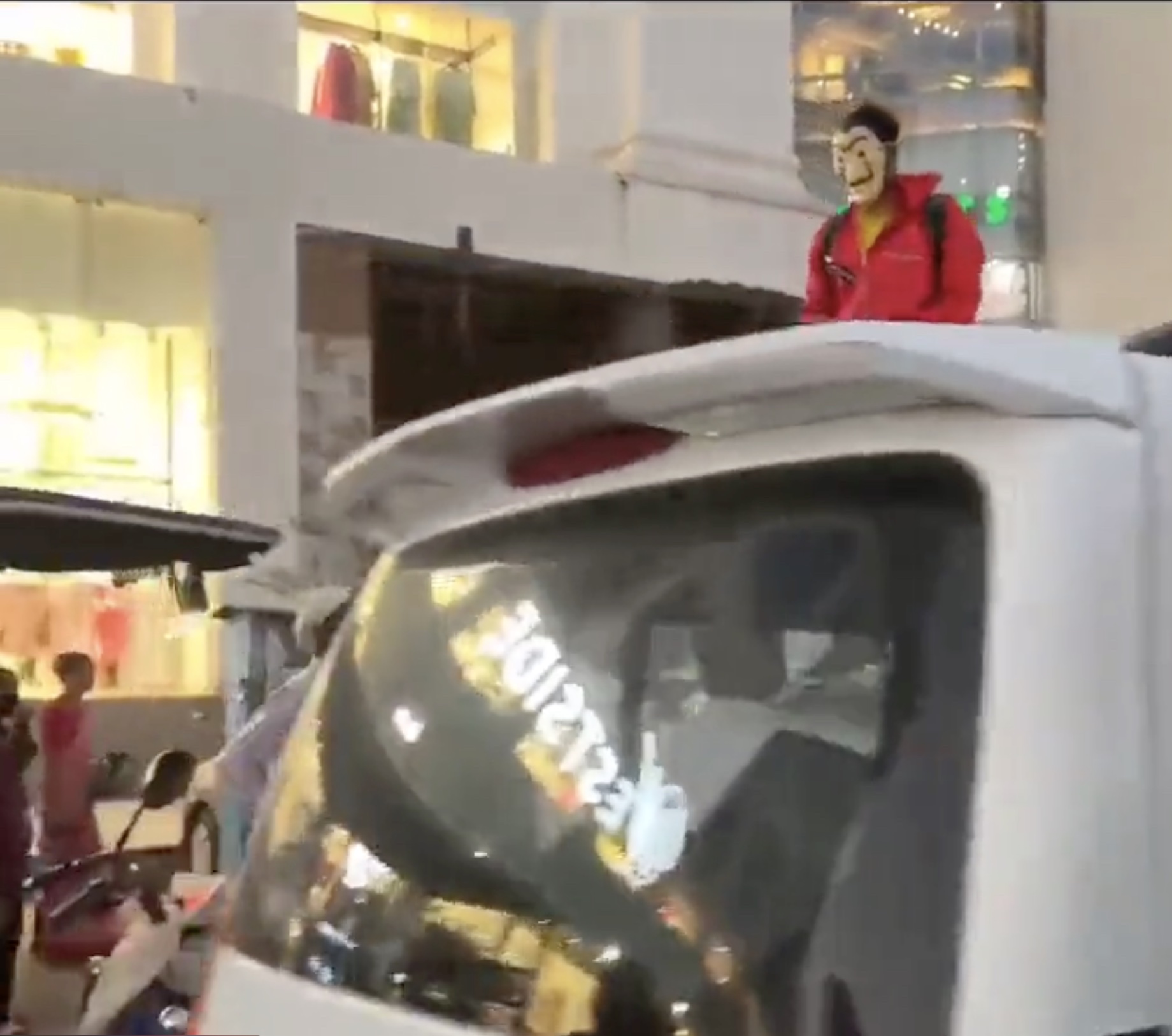 However, following his arrest by the police, the man claimed that the money he threw was counterfeit and that he staged the act to gain more followers on Instagram, where he is an influencer.
The man, identified as Ajay Sharma, 28, conducted this stunt on October 1st at two shopping malls in Jaipur, Rajasthan, India. After the video of the incident went viral on social media, law enforcement initiated an investigation to identify the prankster.
Police spokesperson Gyan Chandra Yadav revealed that Sharma resides in Pratap Nagar, a locality in the city. Yadav stated, "An initial investigation indicates that the man's intention was to recreate a scene from the Money Heist series. He claimed that the notes were fake. When the video went viral, police launched an investigation to determine his whereabouts. We identified the vehicle registration number from the video and subsequently summoned the accused. On Tuesday (October 3rd), we arrested him."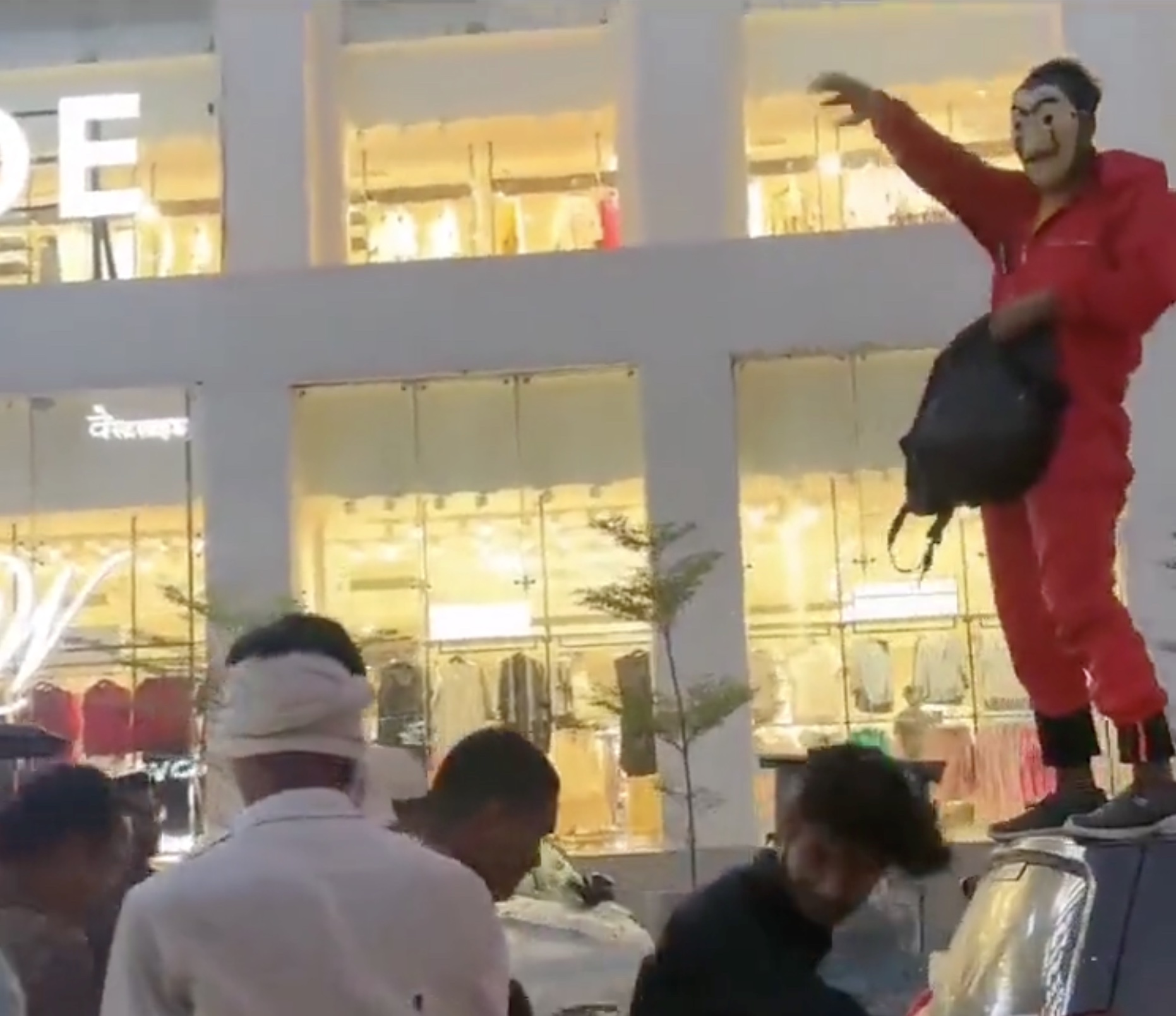 The police spokesperson further added, "He took his father's car to reach the malls. He claimed that the currency he threw was not real, but 'toy notes'." As a result of his actions, the suspect has been booked for violating the Motor Vehicle Act and disturbing the peace.
The investigation is ongoing, and "Money Heist," which received the Best Drama award at the International Emmy Awards, was streamed on Netflix from 2017 to 2021.