In a significant operation, law enforcement authorities arrested an individual and confiscated an extensive collection of over 200 pieces of Nazi propaganda literature during raids conducted at his printing company and residence.
The identity of the suspect, who is in his forties, remains undisclosed, as he was apprehended in connection with his covert publishing enterprise.
Simultaneously, authorities executed a search warrant at his place of residence, which was allegedly a hub for the distribution of his controversial literature.
From both locations, authorities seized a substantial cache of books featuring depictions of swastikas, iron crosses, the Nazi German Reichsadler heraldic eagle, the ominous SS Totenkopf skull-and-bones emblem, and SS runes.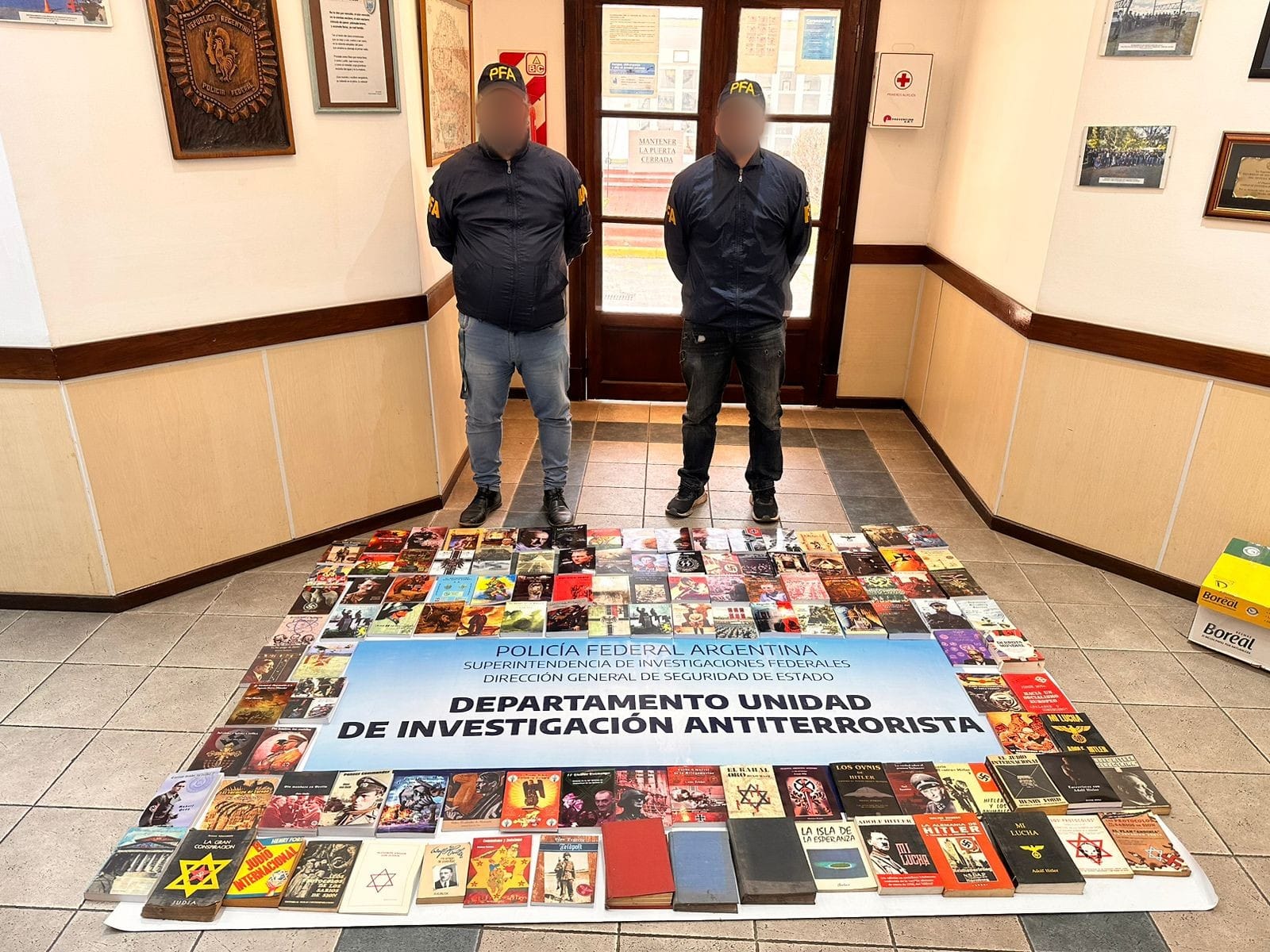 In addition to the literature, several printing presses were also impounded.
This operation took place in San Isidro, Argentina, with a follow-up search at the suspect's home in Béccar.
Juan Carlos Hernández, the Police Chief, expressed astonishment at the sheer volume of material discovered, remarking, "It's a legitimate printing establishment dedicated to the production and sale of Nazi symbolism, literature, and indoctrination."
The investigation was initiated two years prior following a formal complaint filed by the Delegation of Israelite Associations of Argentina with the Argentine Federal Police.
Carlos Ñamandú, one of the lead investigators, revealed, "The findings were a culmination of meticulous fieldwork, telephone surveillance, and testimonies. We uncovered an illicit printing operation where this individual distributed the material across various platforms."
He continued, "Two properties were searched—one housing the printing business and the other serving as his current residence, where we discovered completed books and materials in various stages of production. The suspect was apprehended in the midst of production as law enforcement officers stormed his residence."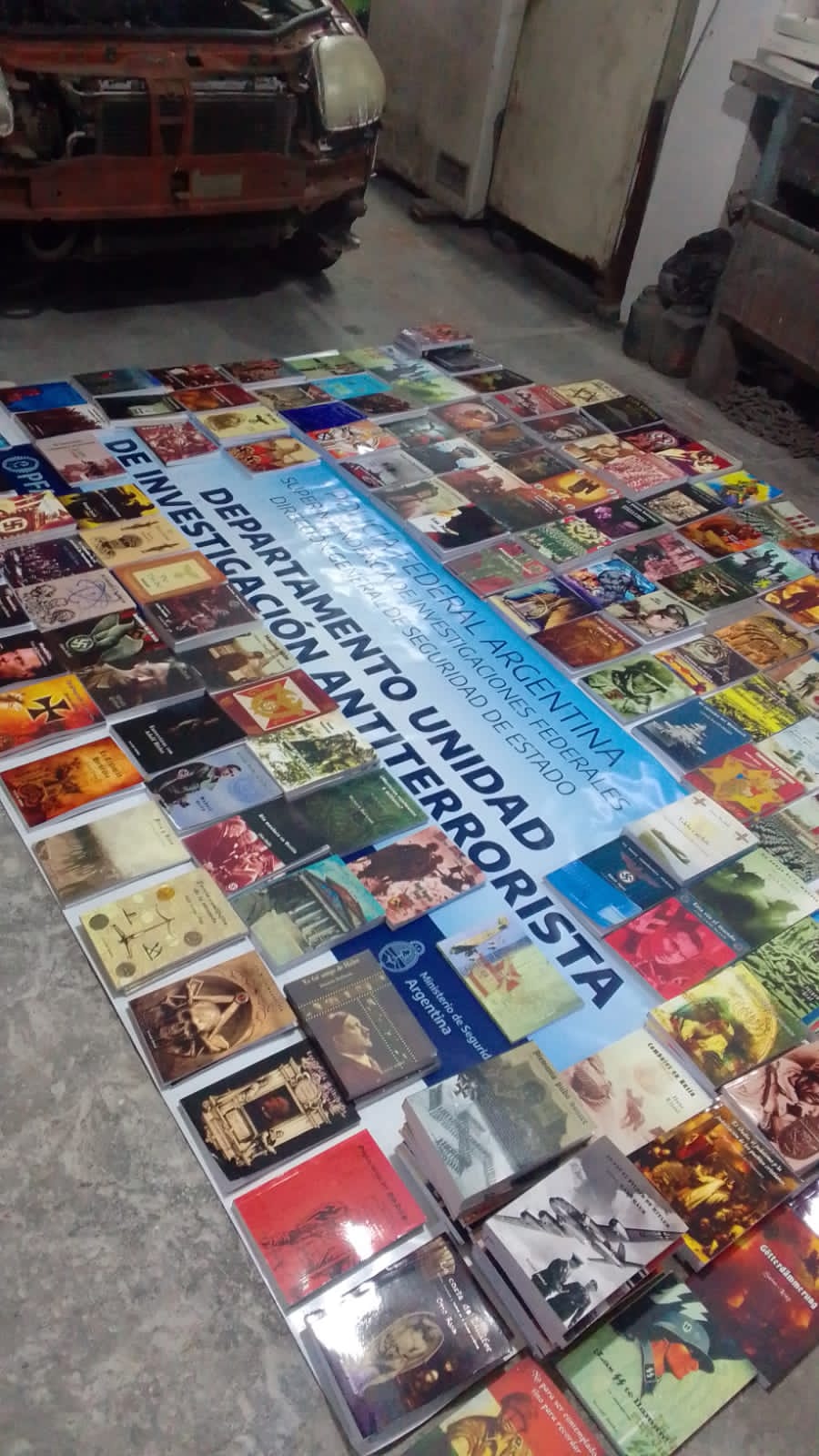 Marcos Cohen, the vice-president of DAIA, expressed his amazement at the discovery, stating, "The sheer volume of this material is staggering," and commended the "exemplary work carried out by both the police and the judiciary."
Under Argentine law, it is a criminal offense to justify, glorify, or celebrate the atrocities perpetrated by the Nazi regime against the Jewish community.
Historically, Argentina received approximately 12,000 German immigrants between 1946 and 1952, a period during which President Juan Perón initiated the establishment of a clandestine route for high-ranking Nazis, collaborators, and other fascist figures from Europe.
It is essential to note that various conspiracy theories have emerged, suggesting that Nazi leader Adolf Hitler did not perish in Berlin but rather survived World War II and sought refuge in Argentina.