A team of over 40 firefighters and a veterinarian came to the aid of six cows trapped in an 80cm deep cesspit emitting a pungent odour.
The challenging rescue operation took place at a farm in Waltrop, located just north of Dortmund, Germany. The liquid manure pit, situated below a horse stable, presented a dark and foul-smelling environment, necessitating the use of torches and breathing apparatus by the firefighters.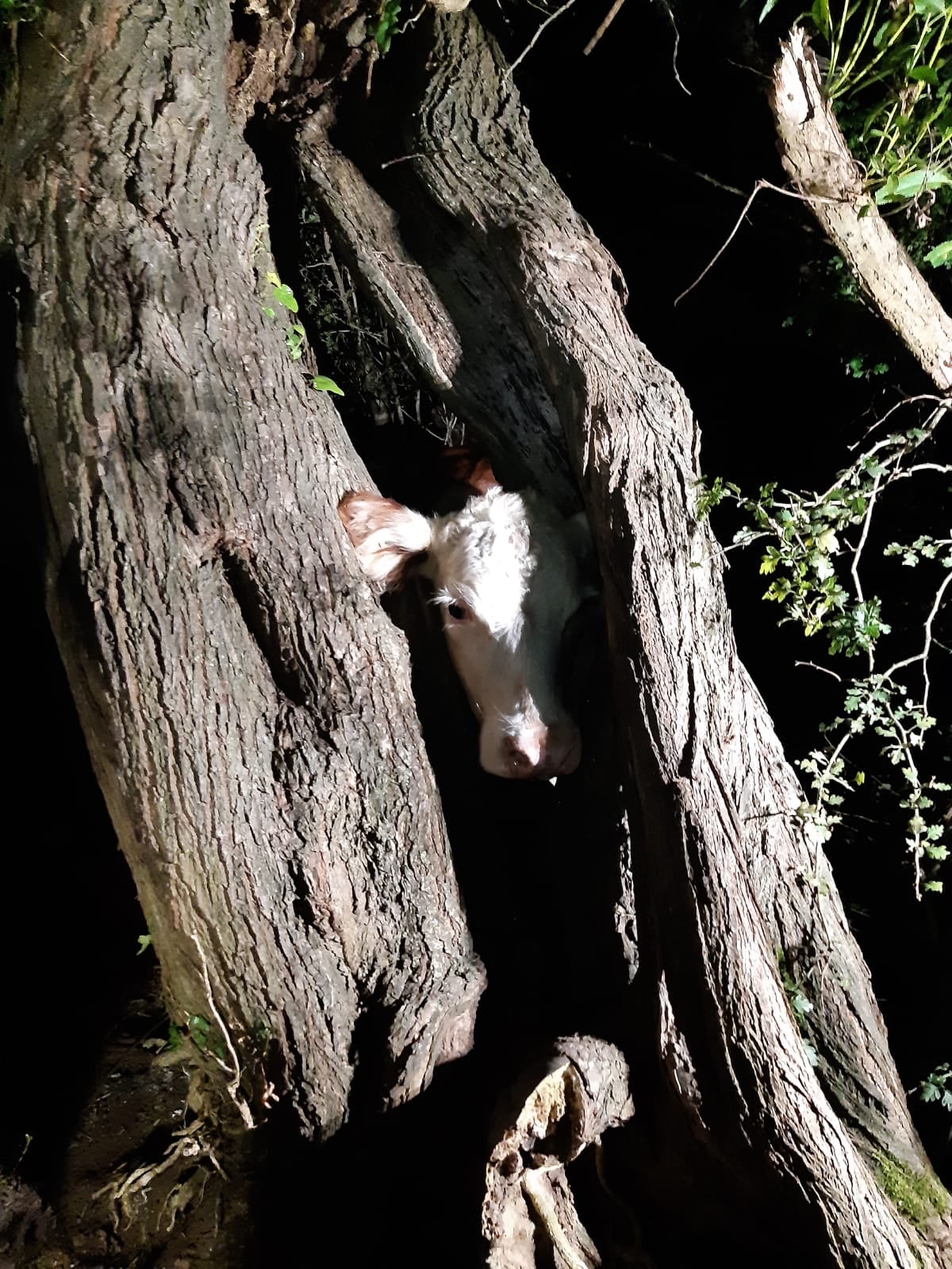 Jochen Möckinghoff, the spokesperson for the Waltrop Fire Brigade, described the operation as "extremely physically demanding." With the assistance of breathing masks, the rescuers descended into the manure pit to aid the cows, who were covered in waste.
To facilitate their rescue, the firefighters constructed a makeshift ramp, allowing the cows to walk out of the pit. A security team was also present to ensure the safety of the rescuers.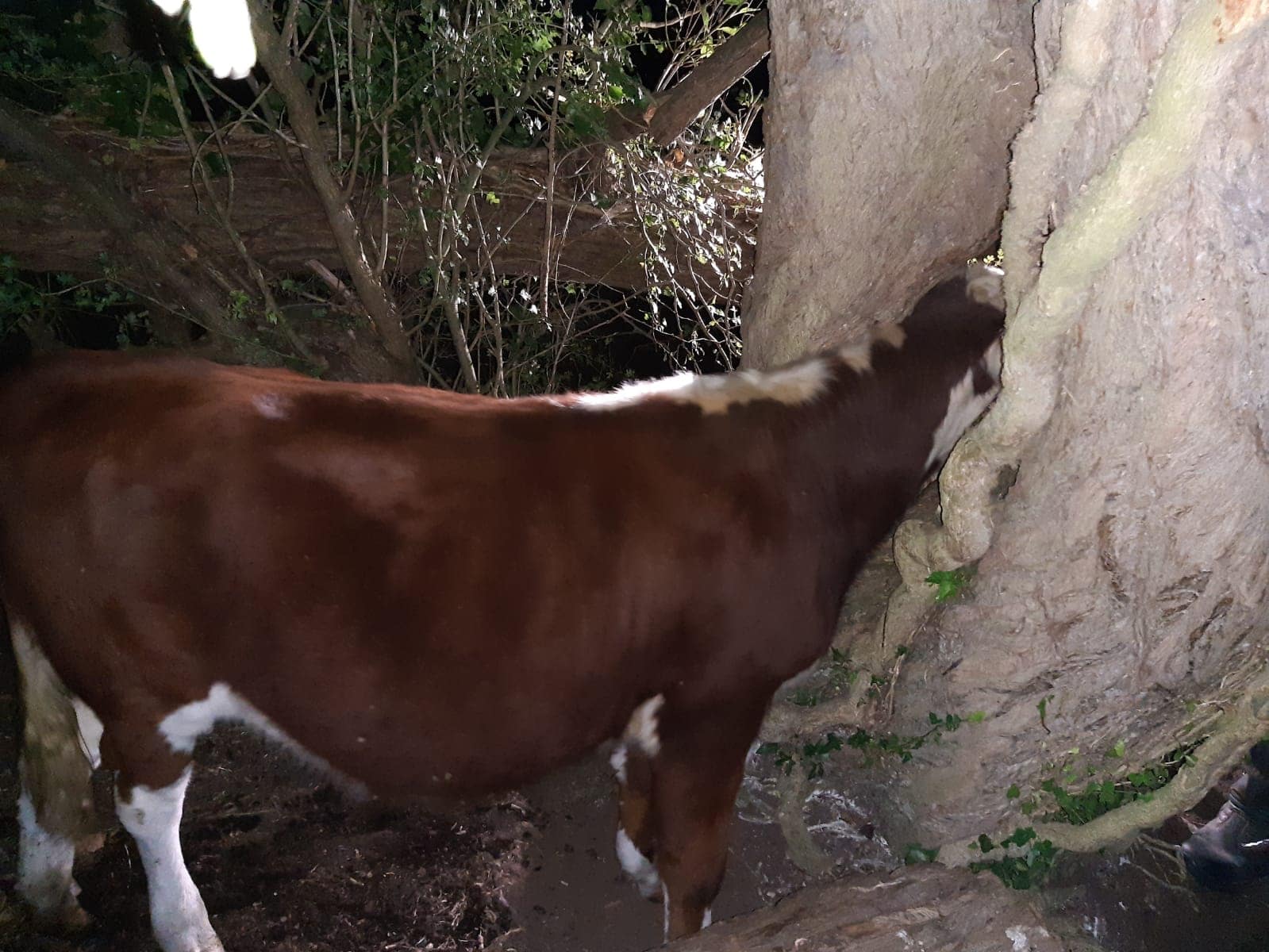 The circumstances that led to the cows ending up in the predicament remain unclear.
This incident follows a similar rescue operation last year when firefighters had to free a cow that had trapped its head in the fork of a willow tree in Chilbolton, Hampshire. The Hampshire and Isle of Wight Fire and Rescue Service had to cut the tree to release the animal, humorously stating that they needed to "moove" the trapped cow and deeming the situation "udderly ridiculous." The details of how the cow found itself in that situation were also uncertain.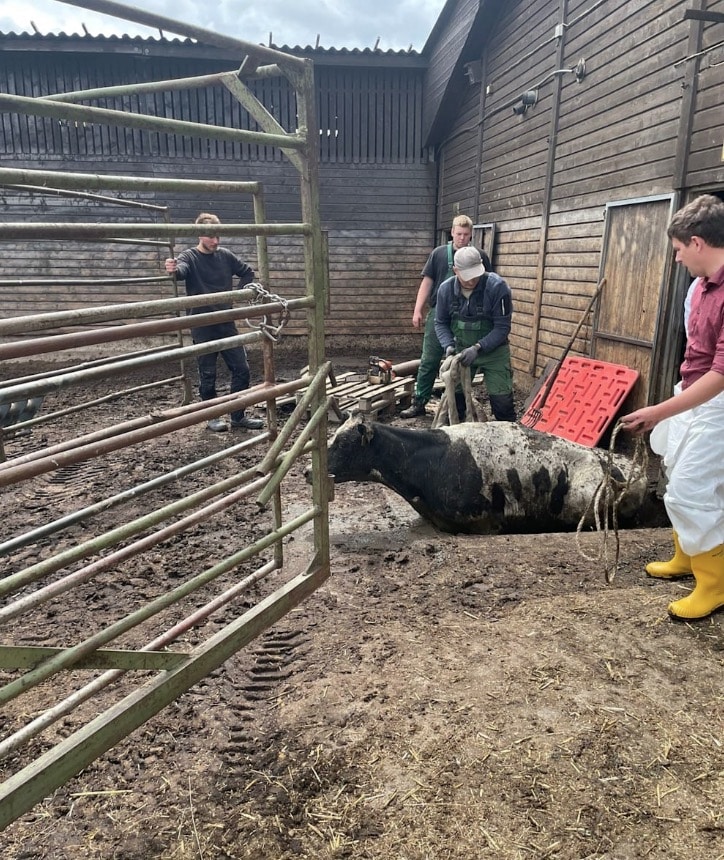 The successful rescue of the six cows in Waltrop highlights the dedication and effort of the firefighters and veterinarians involved in safeguarding animal welfare. Their unwavering commitment to saving lives, even in challenging and unpleasant circumstances, is commendable.