A distinctive spaceship-themed home has been listed on the market for $2 million in Ransom Canyon, Texas, and it's captured the attention of Facebook users.
The quirky house boasts three bedrooms, three bathrooms, and a living space with large windows that offer stunning views. However, it's the exterior that has the community buzzing.
The three-level house was designed by the late sculptor Robert Bruno, who seems to have drawn inspiration from UFOs, giving the house an otherworldly appearance. The home stands on four legs and features bulbous windows throughout, prompting comparisons to the iconic movie "Beetlejuice."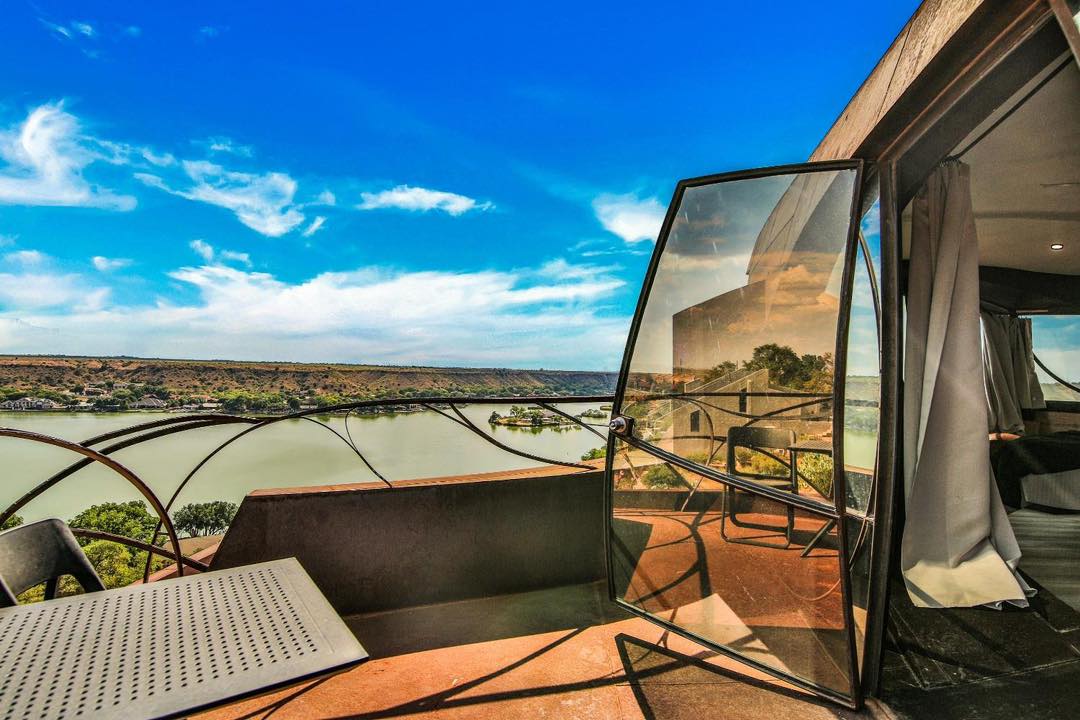 Robert Bruno was renowned for his artistic work and innovative projects, including creating one of the first solar-powered surge irrigation systems for row crops. He started building the Steel House in 1973, but it remained unfinished at the time of his death in 2008.
In addition to the Steel House, Bruno designed The Lawson Rock House in 1991.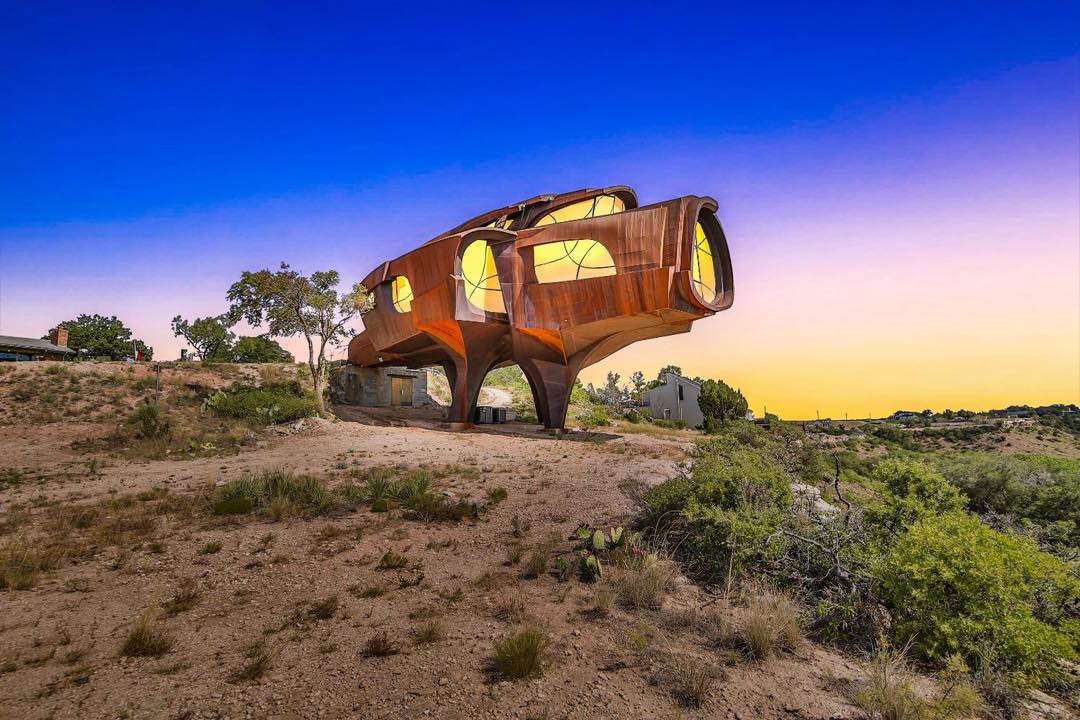 The property listing for the Steel House reads: "The world-famous Robert Bruno Steel House could be yours! This amazing one-of-a-kind house has the best view in the canyon. This house has recently been finished and has new everything. There are breathtaking details everywhere you look in this incredible house!"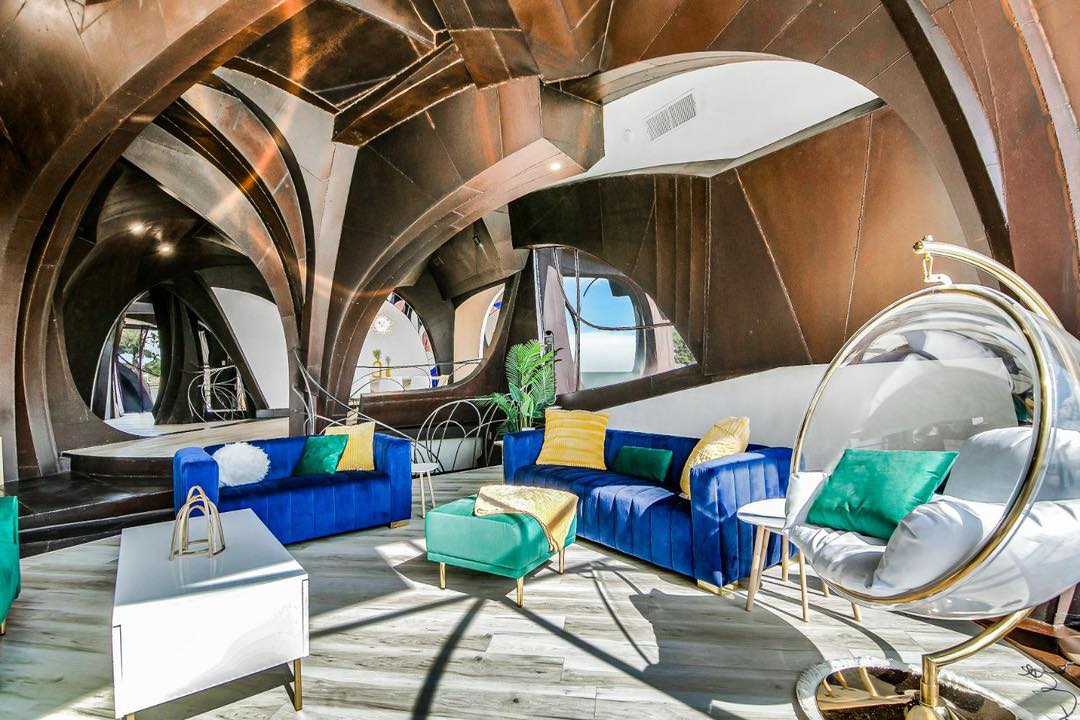 Images of this unique home have gone viral on Facebook, amassing 6,600 likes and thousands of comments. One person commented, "Lots of Beetlejuice vibes. I like it!" Another said, "This place is so interesting, and I'm intrigued by it." Many others expressed their fascination with the house's uniqueness and suggested it would make a perfect Airbnb.