Adrian and Joanne Wiggins, 56 and self-proclaimed booze enthusiasts, have undertaken an impressive transformation of their cellar into a personalized home pub for £6,000. This stunning project includes beer pumps, fridges, neon lighting, and a jukebox. It is the perfect space for hosting friends and enjoying a drink.
The couple, residents of Bradshaw near Bolton, Greater Manchester, moved into their property in August 2020, which was initially a pub converted into a house. The cellar, previously used for storing beer during its pub days, underwent a six-month renovation to become the cosy drinking area it is today.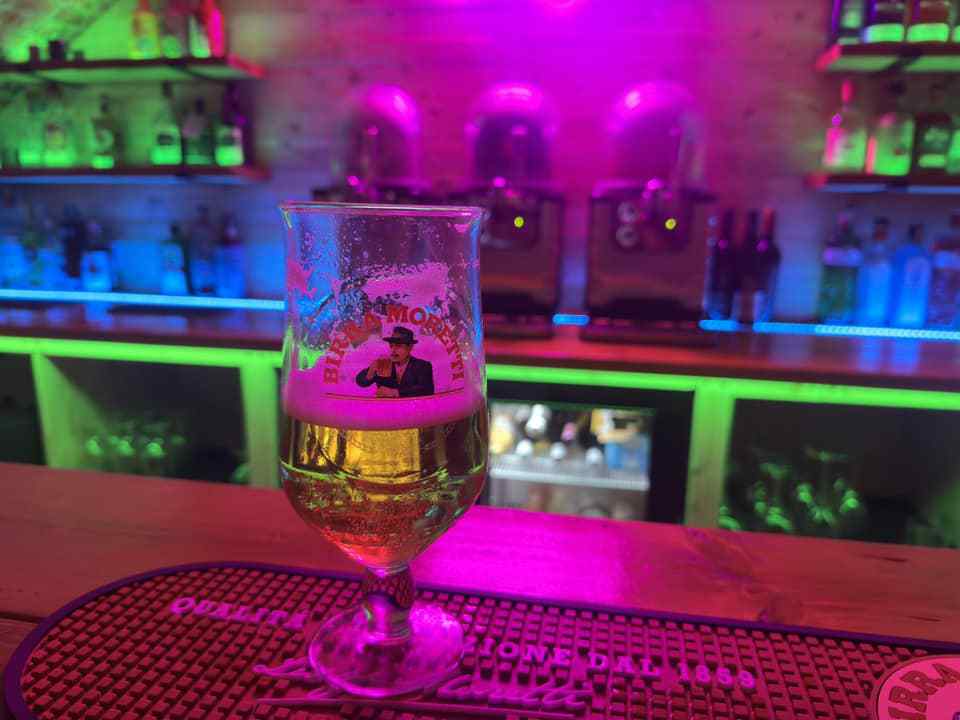 Wood played a central role in the DIY transformation, used to construct the bar area, the floor, and the barrel-shaped ceiling. To combat the cold, the couple invested in underfloor heating and insulation wallpaper, ensuring year-round comfort. Waterproof membranes were added to the walls to prevent dampness, and neon lighting was introduced to give the space an authentic pub feel.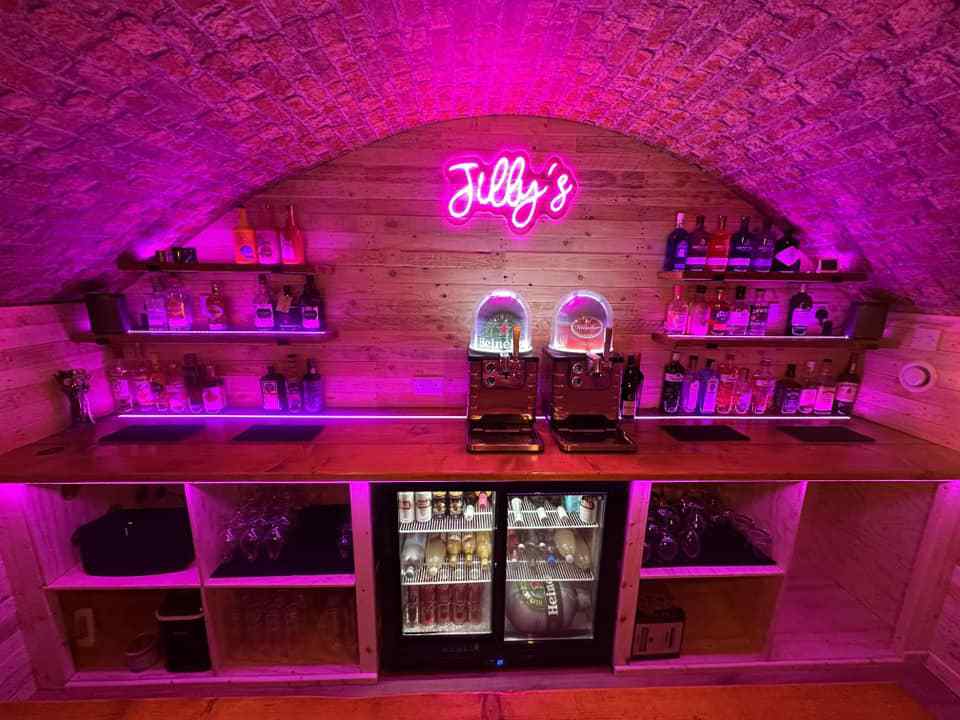 Rainbow light strips adorn the shelves, housing their gin and rum collection and adding a colorful ambience. The bar boasts three beer taps for draught lager, an extensive drinks fridge stocked with cans, mixers, and wine, and a jukebox for selecting tunes.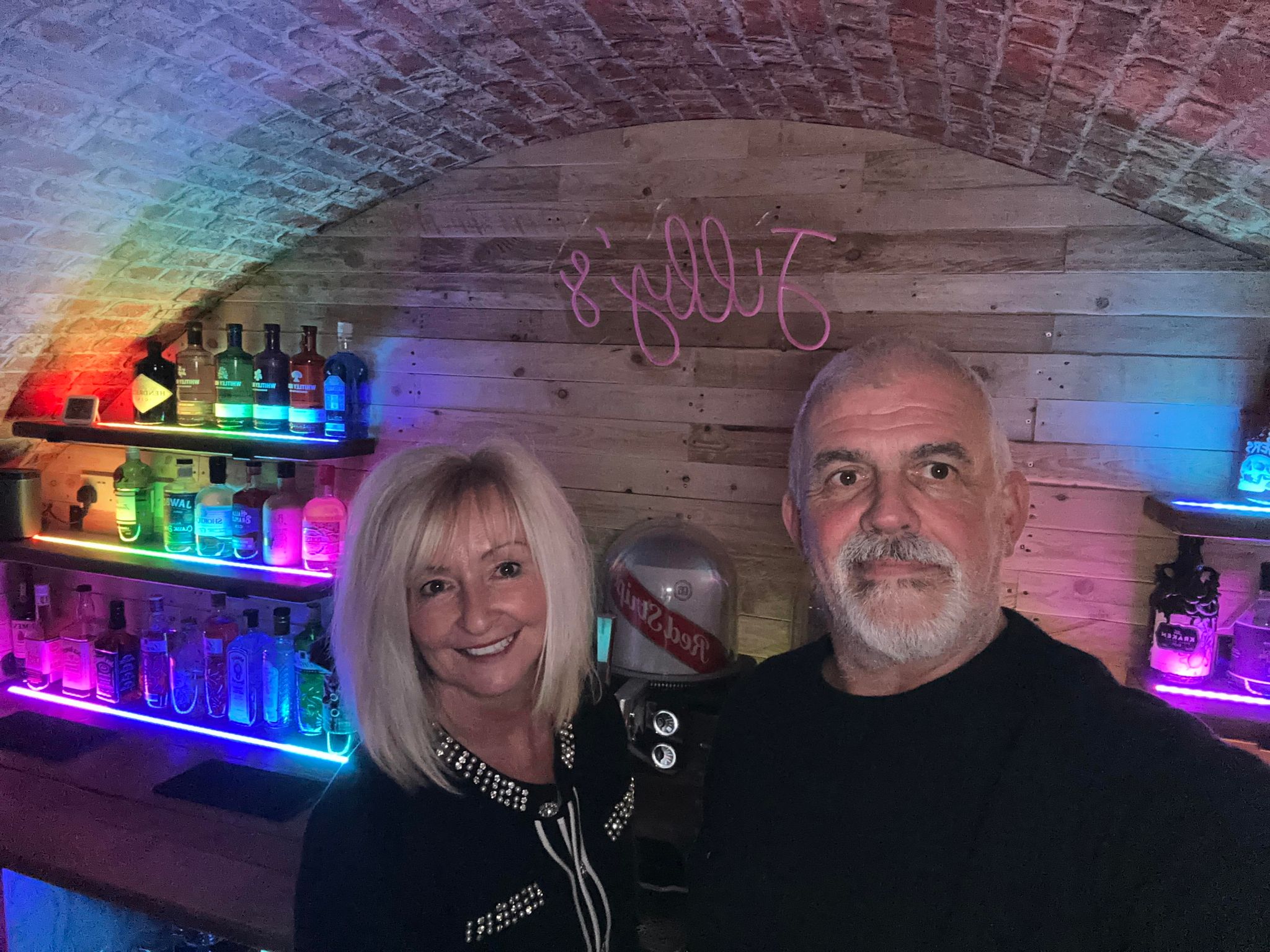 The finishing touch to the project is a pub sign behind the bar, bearing the name "Jilly's" in honour of Joanne's mother, who passed away before they moved into their new home.
Adrian expressed his satisfaction with the home bar, saying, "It's a nice place to be and feels like you're out even though you're in. We have celebrated a friend's birthday there and used it for ourselves and friends."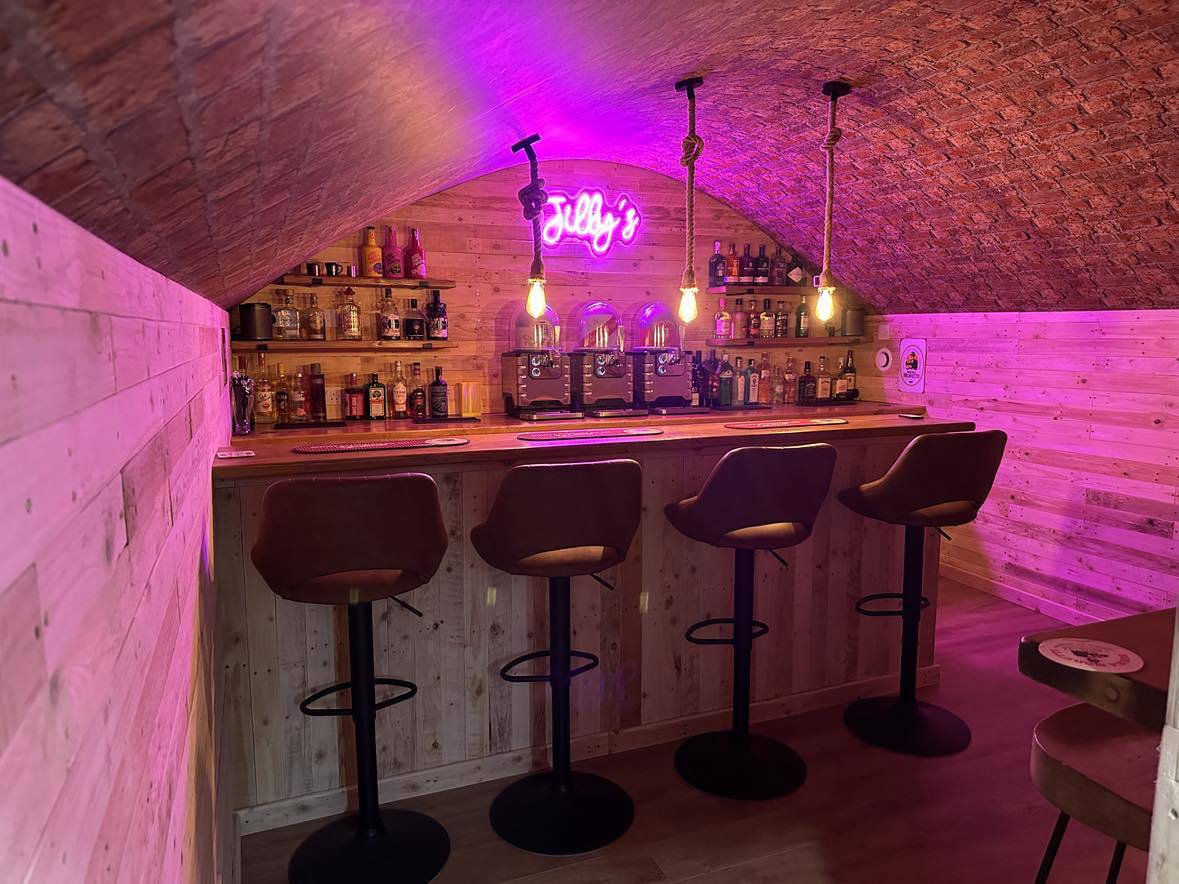 Disclaimers:
This content and images have been licensed to use by Jam Press, edited and syndicated by https://www.znewsservice.com/.
Should you have any questions relating to this content please get in touch with Jam Press via  https://www.jampress.co.uk/contact-us/