Individuals working in sales exhibit the highest propensity for infidelity, with more than one in ten Brits (14.5%) confessing to engaging in workplace affairs.
A recent study by Rant Casino delved into infidelity among 3,800 employees nationwide.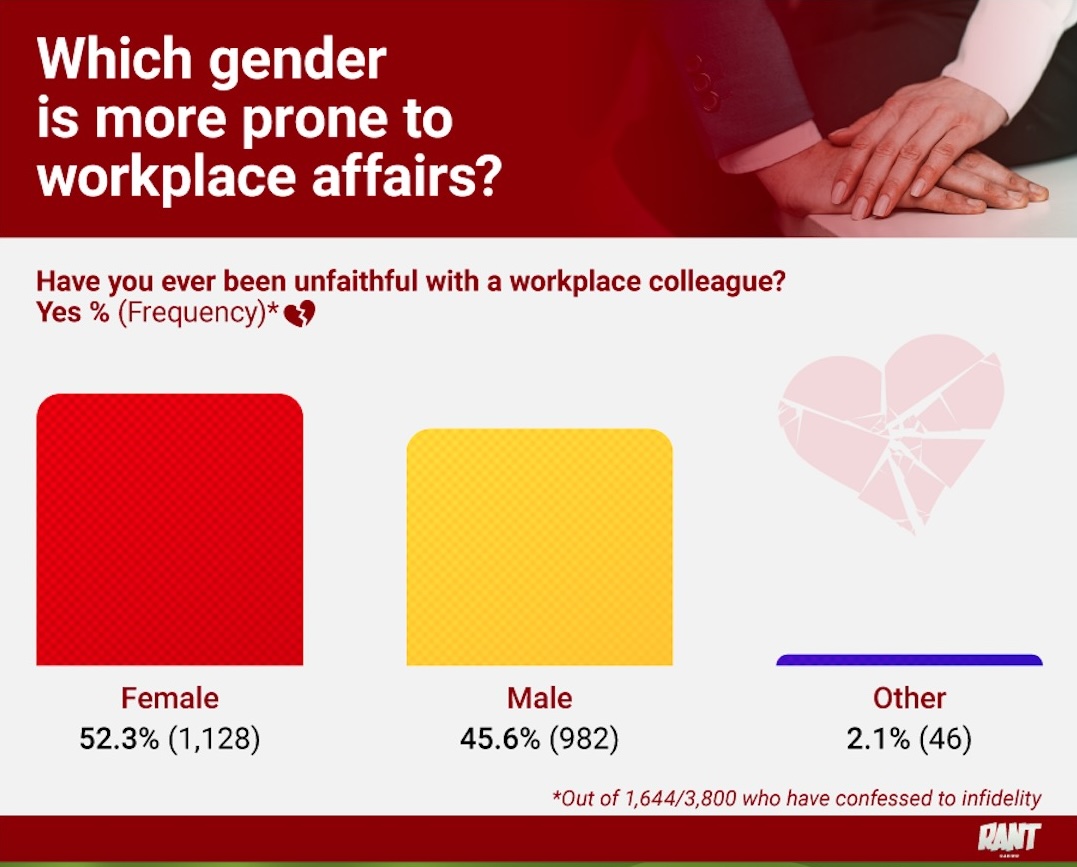 Among those who admitted to straying from their commitments, a staggering 24.8% disclosed that the dalliance began within the confines of their workplace, with 21.2% acknowledging that such affairs often found fertile ground during workplace events, including festive Christmas gatherings.
The research also unveiled a gender disparity, with women demonstrating a higher propensity for workplace infidelity, as 52.3% admitted unfaithfulness, compared to 45.6% of men.
When considering the various industries, sales professionals held the ignominious distinction of the highest infidelity rate, closely trailed by individuals employed in the education sector, where 13.7% admitted to straying.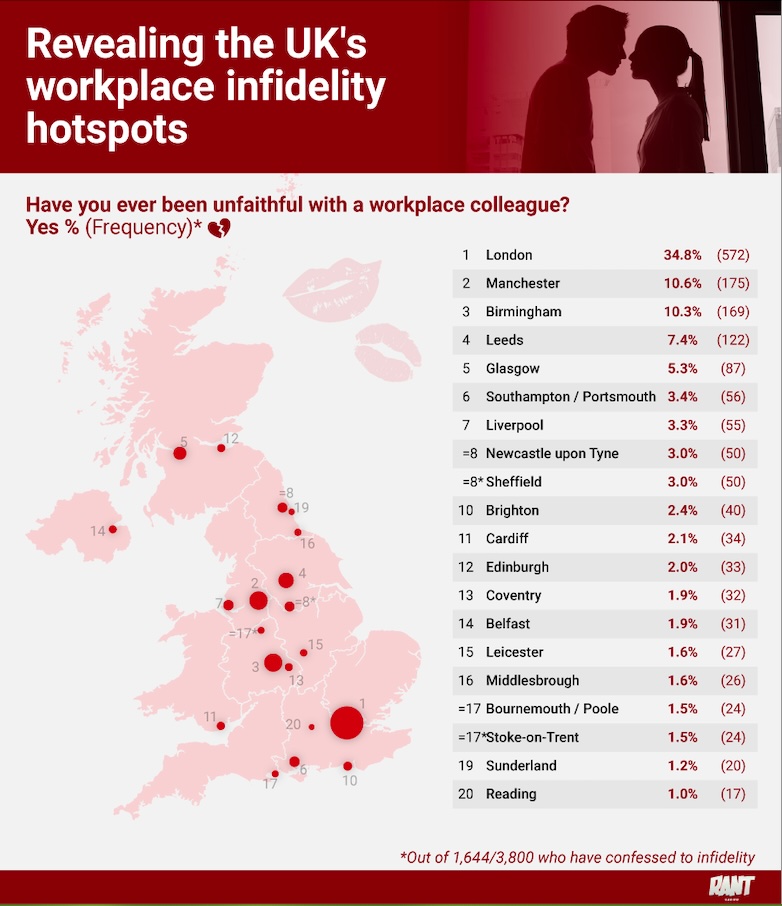 Taking the third spot were healthcare workers, with a staggering 12.5% acknowledging involvement in affairs with colleagues, potentially linked to their unpredictable work hours, overnight emergency shifts, and the strain of their profession.
Transport and logistics employees secured the fourth position, with a 9.8% infidelity rate. At the same time, those in the hospitality and events management sector took fifth place, with 7.7% acknowledging involvement in such affairs.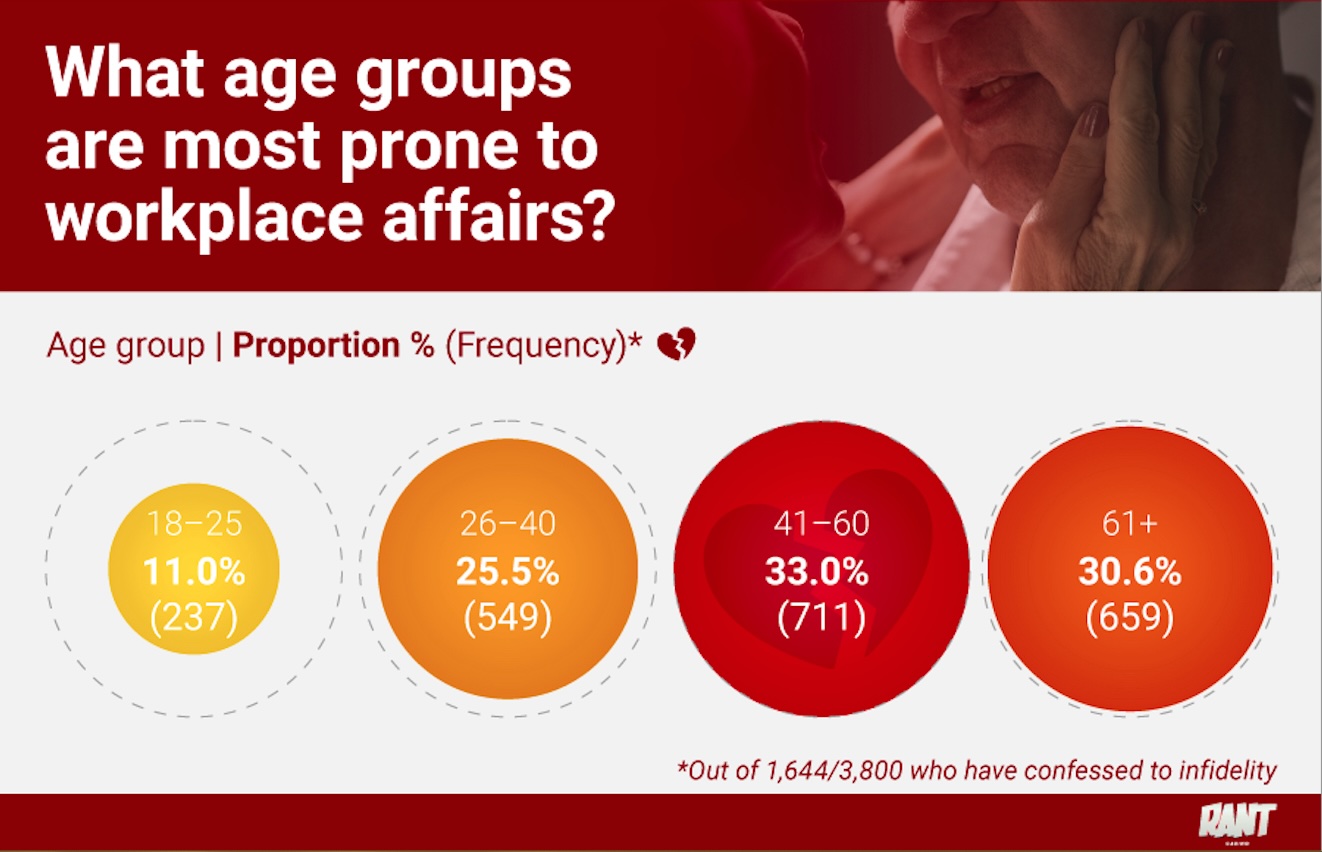 In a reassuring contrast, those with partners employed in the fields of science and pharmaceuticals, business management, and law enforcement emerged as the most faithful among the 25 industries surveyed. Merely 0.1% of individuals in science and pharmaceuticals admitted to infidelity.
Additionally, a quarter of respondents confessed to indulging in workplace flirtations, and approximately half admitted to developing romantic sentiments. Nearly 13% acknowledged having a 'work spouse.'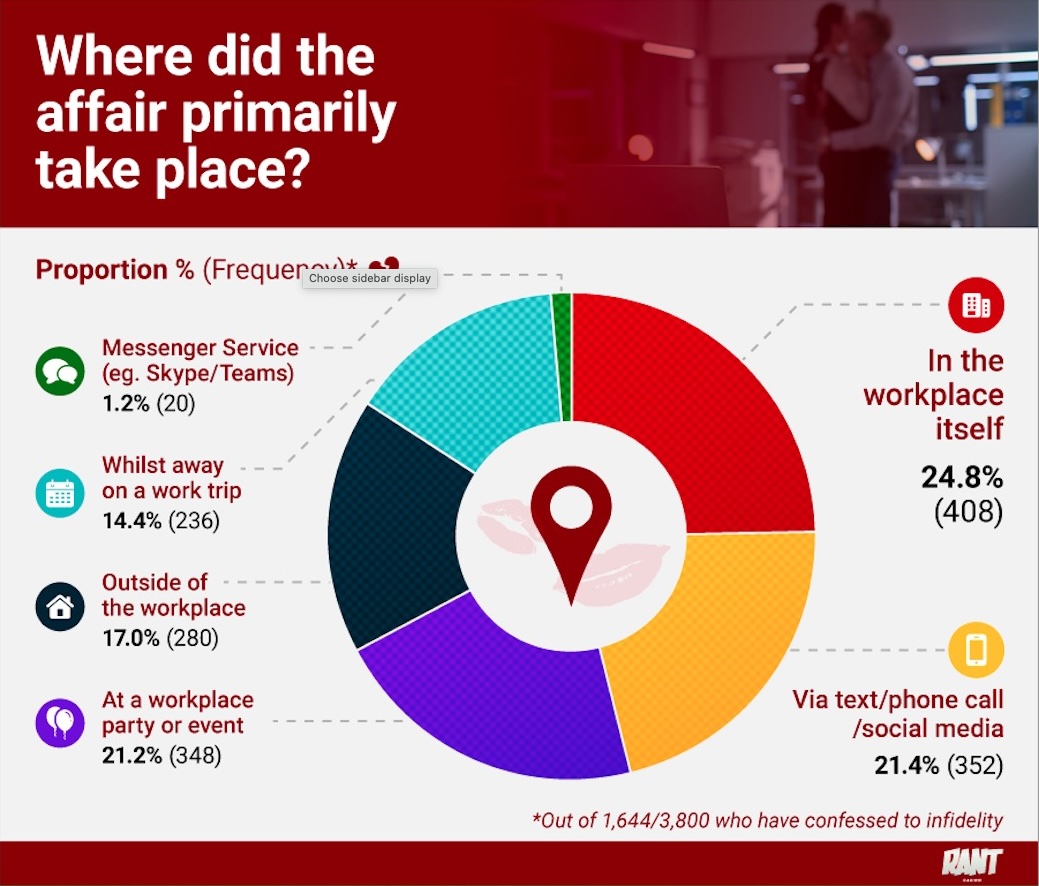 Strikingly, it was disclosed that individuals with a 'work spouse' often confided in them more than their actual life partners.
Nevertheless, 22% managed to keep their workplace affair under wraps, while 17% confessed to being caught in the act.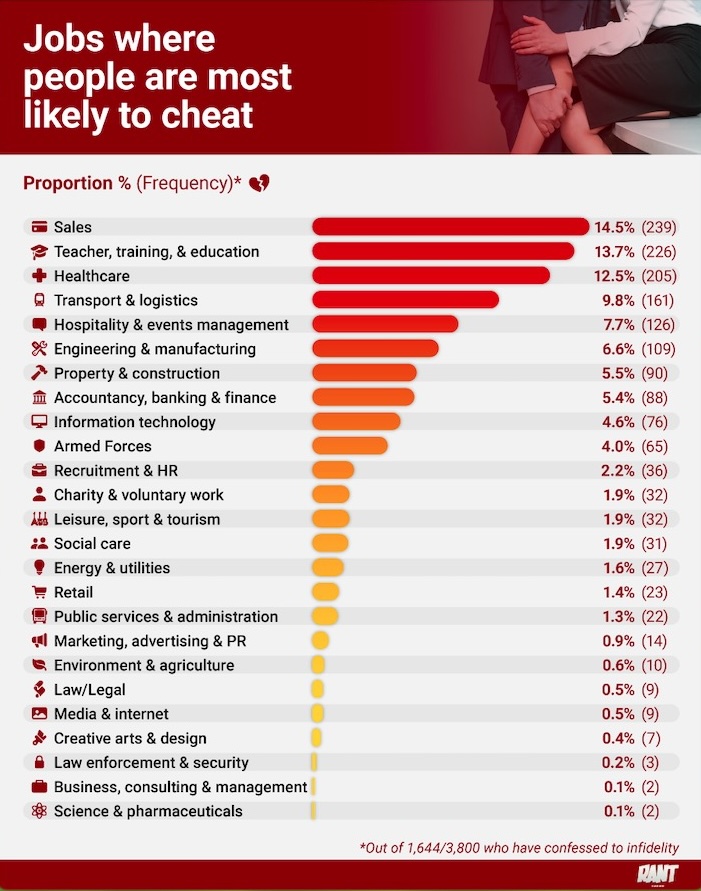 Disclaimers:
This content and images have been licensed to use by Jam Press, edited and syndicated by https://www.znewsservice.com/.
Should you have any questions relating to this content please get in touch with Jam Press via  https://www.jampress.co.uk/contact-us/