Danny Kim, a 27-year-old content creator from Maryland, US, has gone viral on TikTok after challenging former Michelin cook, Kevin Lee, to create a gourmet meal from just $10. Kevin purchased ingredients, including a rainbow trout, a lemon, chives, perilla leaves, and a large cucumber, from a Korean market for a total of $9.45. Kevin transformed the basic ingredients, plus a few kitchen staples, into a delicious trout tartare.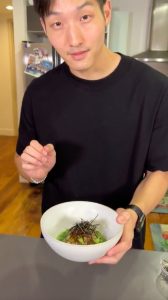 He filleted the fish and brined it in salt, sugar, and lemon. He then created a cucumber sauce by blending the leaves with sesame oil and chopped cucumber and lemon to make a cucumber vinaigrette. In a frying pan, he added black pepper, fennel seeds, coriander seeds, cucumber juice, sugar, and white wine vinegar, adding a sprig of thyme, and combined the mixture with the vinaigrette. He then assembled the tartare in a bowl and topped it with the cucumber vinaigrette, an egg yolk mixture, and smoked trout roe.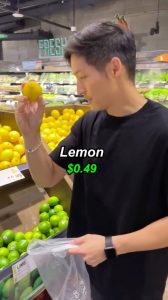 The TikTok video has gone viral with 3.8 million views and 451,000 likes. Kevin's creation has been hailed a 'Michelin-level' dish, and TikTok users were impressed by his culinary skills. However, some users were critical of the dish, with one saying they would rather have a Big Mac, and another claiming that the egg roe is cheating.