Meet Sandro van Kuijck, a 25-year-old adventurer who has spent the last 11 months traversing the United States and Canada in his 2020 Long Range Model X Tesla, experiencing 48 states and counting. Sandro's unique mobile lifestyle, combining travel with videography, offers him the ultimate freedom while saving him substantial money.
Despite the luxurious choice of a Tesla, including a state-of-the-art 20-meter swimming pool and a modern gym, Sandro has managed to cut his living expenses, saving approximately USD 1,000 (£823.50) per month, primarily due to reduced fuel costs.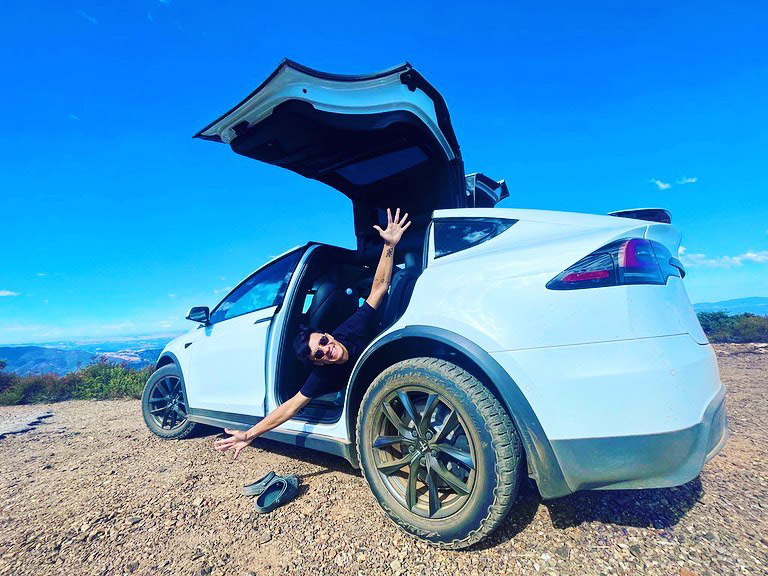 Originally from the Netherlands, Sandro made the life-altering decision to embrace exploration and relocate to his Model X Tesla, which he adapted to meet his needs. Although his mobile "home" features a DIY kitchen and sleeping area, no bathroom facilities are on board. Instead, Sandro relies on nature spots and coffee shops for his essential needs.
Sandro's unconventional choice has allowed him to combine his passion for travel and videography, creating a unique lifestyle that offers him freedom and fulfilment. He invested $105,000 (£86,184) in his Model X but views it as a valuable tool that pays for itself each month through various income streams.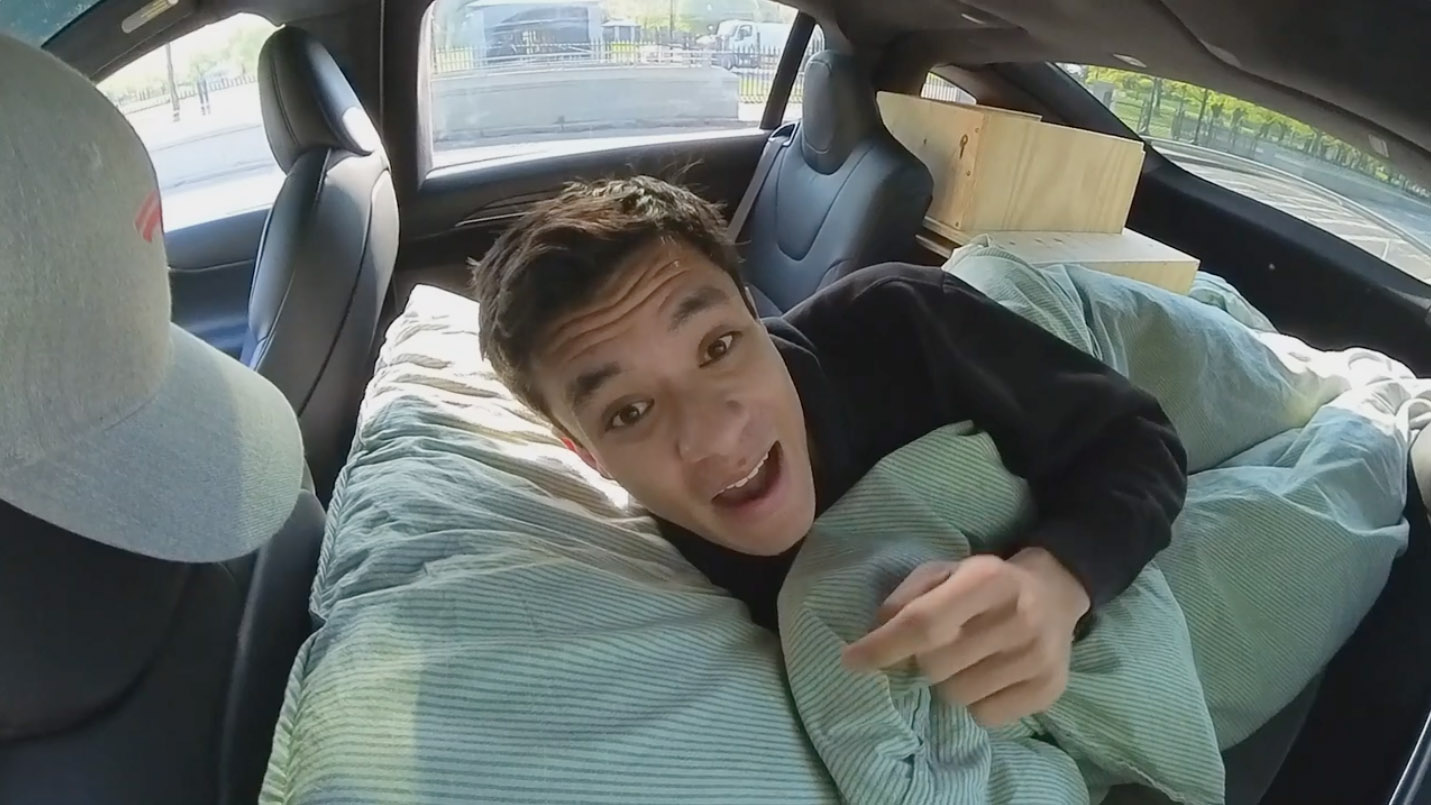 Sandro has fashioned a full kitchen inside his Tesla with running water, an induction cooktop, and additional storage space. He also added an external Ecoflow Delta 2 Battery Pack to power his electric equipment, making him self-sufficient while on the road.
Reflecting on his nomadic lifestyle, Sandro shares, "I've been on the open road for a total of 11 months now, and I am the most content I have ever been. I have been through every state except North Dakota and Hawaii."
Sandro's unique living arrangement's advantages far outweigh any inconveniences. He explains, "A strong curiosity about exploring new places and videography drew me towards this lifestyle. I decided to merge the two and make them both my work."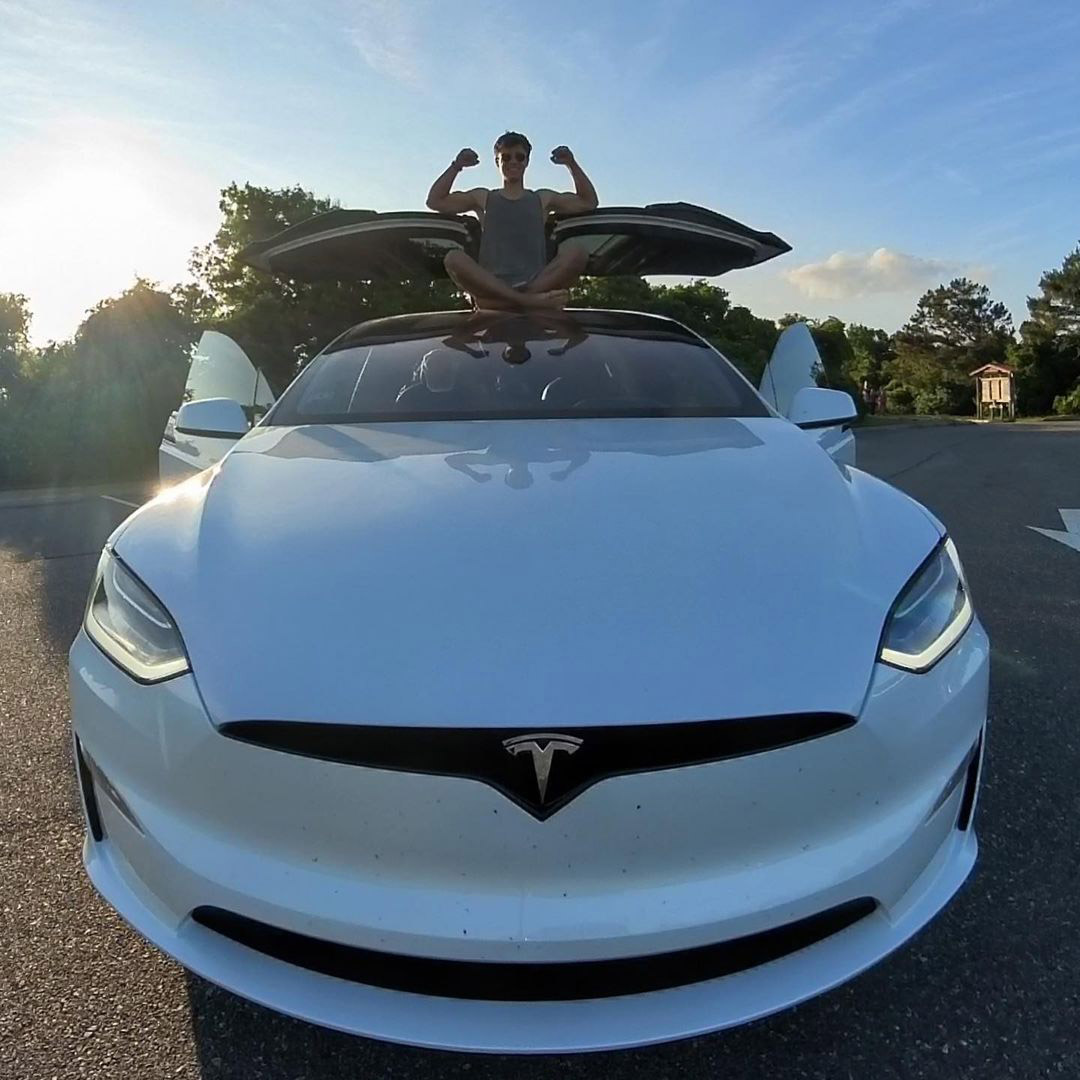 While he occasionally misses certain home comforts, such as the ability to stand fully upright in his car, Sandro doesn't find it necessary to have a compostable toilet, as he can easily access restrooms at nature spots or Starbucks along his journey.
For those considering a similar nomadic lifestyle, Sandro offers encouraging advice, stating, "I highly recommend this lifestyle. The people and places I have gotten to experience have only been possible because of how I chose to travel." He emphasizes that anyone can learn the skills needed for the road and encourages individuals to take the leap and see if this lifestyle suits them.
Disclaimers:
This content and images have been licensed to use by Jam Press, edited and syndicated by https://www.znewsservice.com/.
Should you have any questions relating to this content please get in touch with Jam Press via  https://www.jampress.co.uk/contact-us/