An extraordinary photograph has emerged, showcasing a remarkable moment in which a dozen dolphins gracefully surfed the same wave in perfect synchronicity.
The stunning images portray the aquatic mammals gliding through the ocean with elegance and precision.
Jessica Blacklow, a 46-year-old photographer from Newcastle, New South Wales, captured this awe-inspiring scene on Manly Beach in Sydney, Australia, earlier this month.
While photographing the surf, Jessica noticed the dolphins amidst an approaching wave and swiftly took out her camera to document the spectacle.
"Their swift movements compelled me to start snapping photographs," Jessica revealed to NeedToKnow.co.uk. "I never expected to witness so many dolphins riding a single wave together; it was truly extraordinary."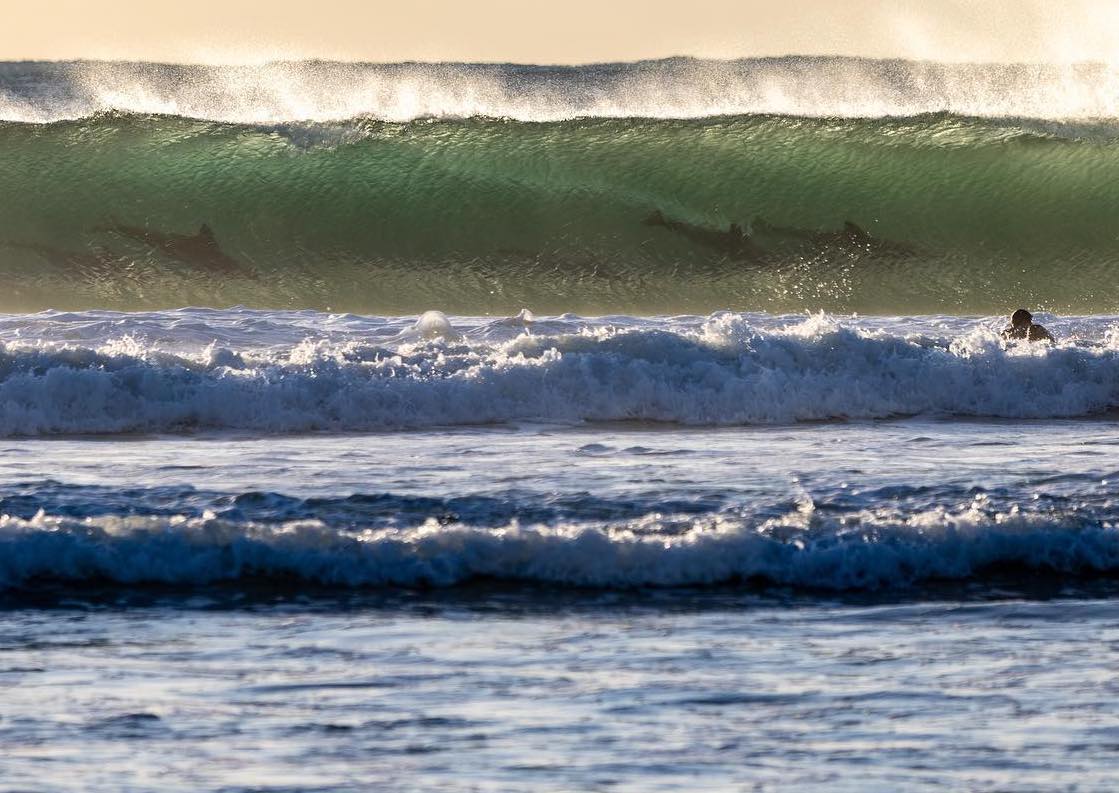 Jessica shared these captivating snapshots on Facebook, leaving viewers astonished by the display of nature's beauty.
Emma Fensom described the photographs as "so perfect that they appear unreal."
Susie Veale commented, "A truly spectacular photo! Thank you for sharing your wonderful photographic skills!"
Robert Khadka concurred, expressing, "Amazing shot."
Lynne Blacklow exclaimed, "Wow! What a shot. These dolphins are true surfers."
Jo Plews remarked, "Bloody amazing!"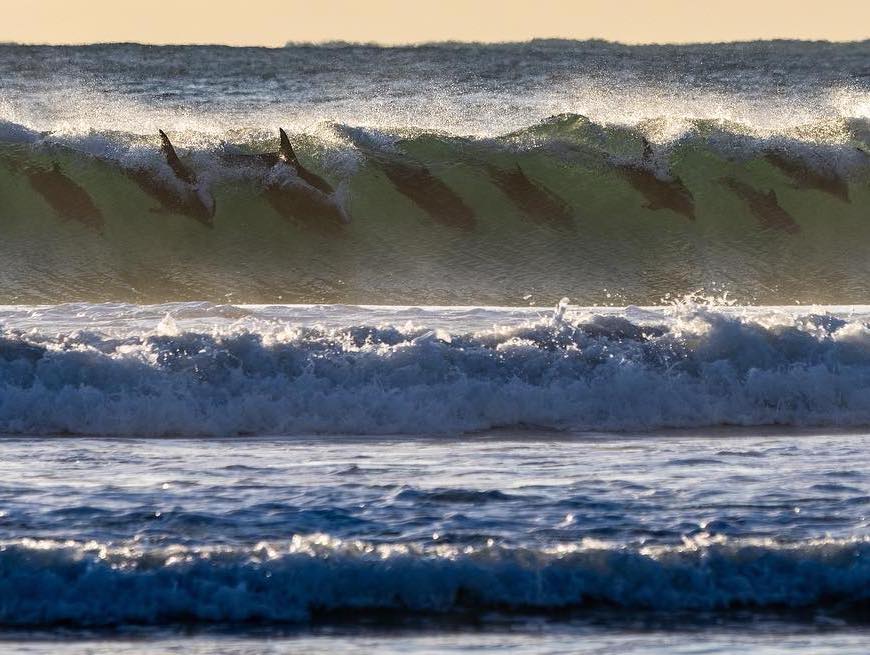 Hannah Wilson conveyed her admiration, stating, "These are incredible photos. What a remarkable moment to capture."
The extraordinary images serve as a testament to the marvels of nature and remind us of the wonders that unfold in our world.