In a surprising revelation, a recent study has found that David Beckham is not the sexiest ex-footballer in the world. The former England star failed to make it into the top five of the rankings.
Beckham's ex-teammate and fellow England legend, Wayne Rooney, is rapidly closing the gap between them in terms of sex appeal.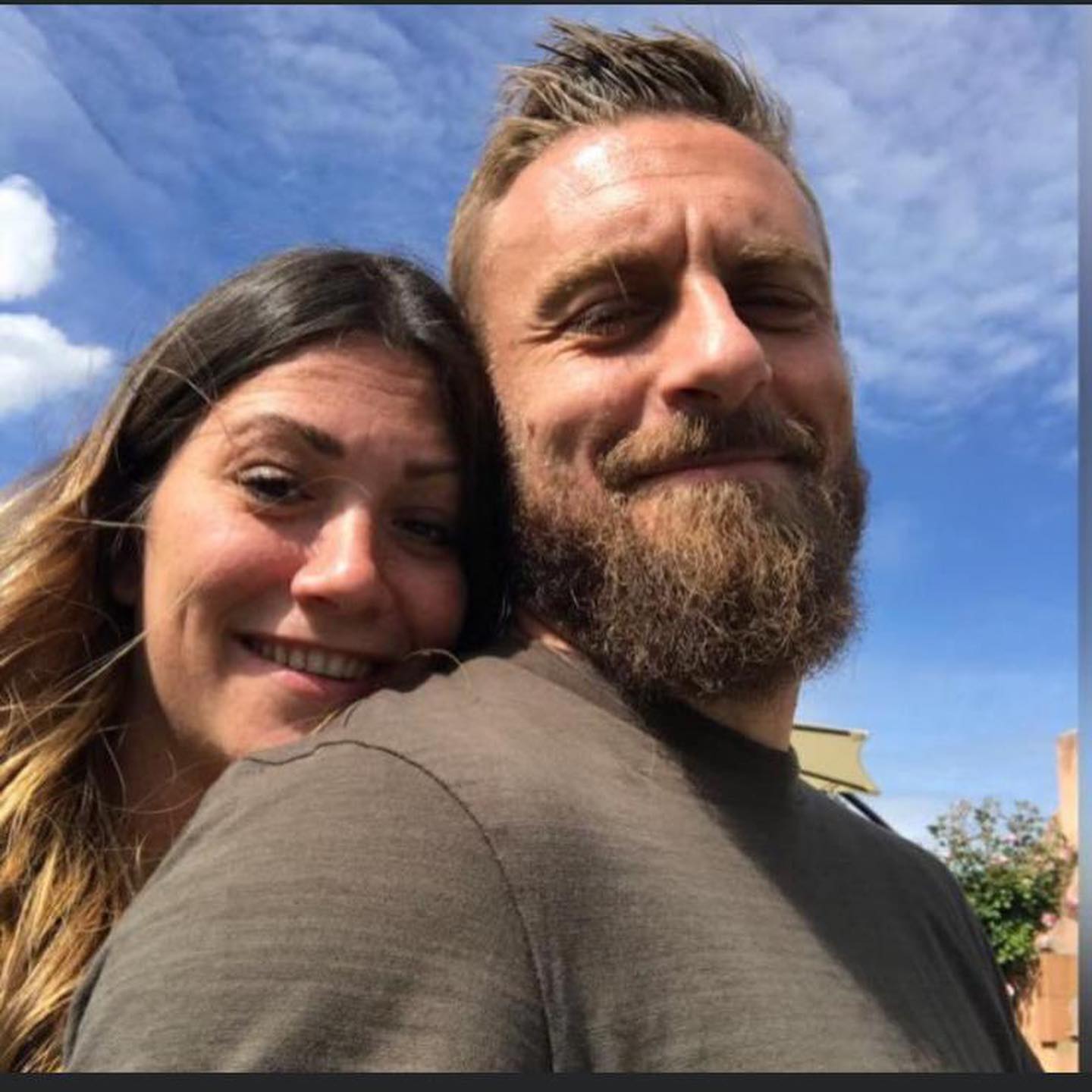 The study examined the physical attributes, status, and social media opinions of former players to assign them a final score out of 10.
Despite his nickname "Goldenballs," the 48-year-old Beckham, who retired from professional football in 2013, only scored 6.98 in the study. Interestingly, 7.92% of tweets about Beckham referred to him as "sexy."
The research, conducted by Ticketgum, identified former Italy heartthrob Daniele De Rossi as the top-ranked ex-footballer in terms of sexiness, with a score of 8.57 out of 10. Nemanja Vidic, a beloved former player for Manchester United, secured the second spot with a score of 7.8. De Rossi's former Roma teammate, Francisco Totti, claimed third place with a score of 7.71.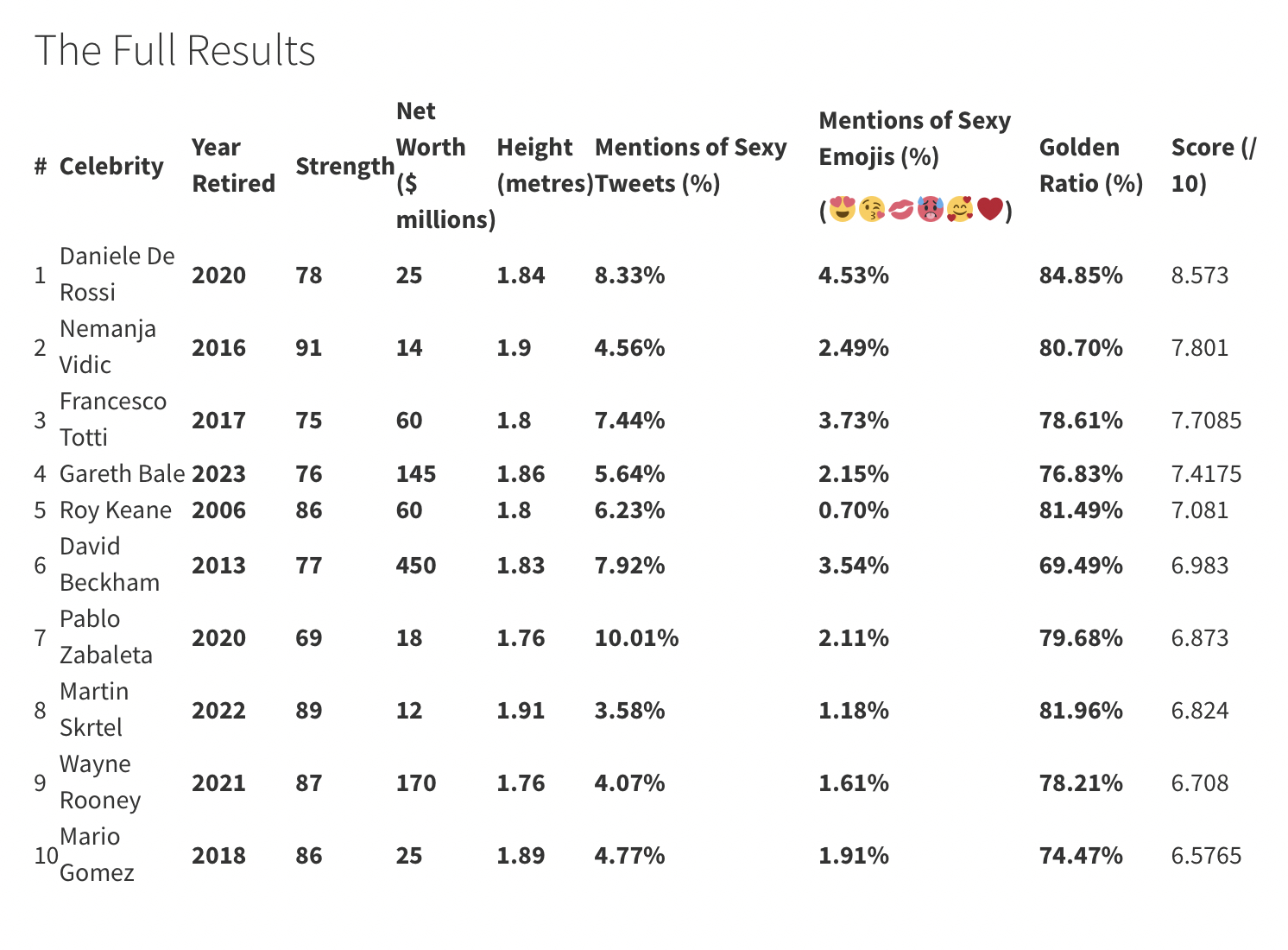 Gareth Bale, the former Tottenham and Real Madrid star who has transitioned to golf, took the fourth spot with a score of 7.42. Sky Sports pundit Roy Keane, aged 51, rounded out the top five with a score of 7.08.
Rooney, 37, also made it into the top ten, finishing ninth with a score of 6.71. The only other English player in the top 25 was Gary Cahill, with a score of 5.32.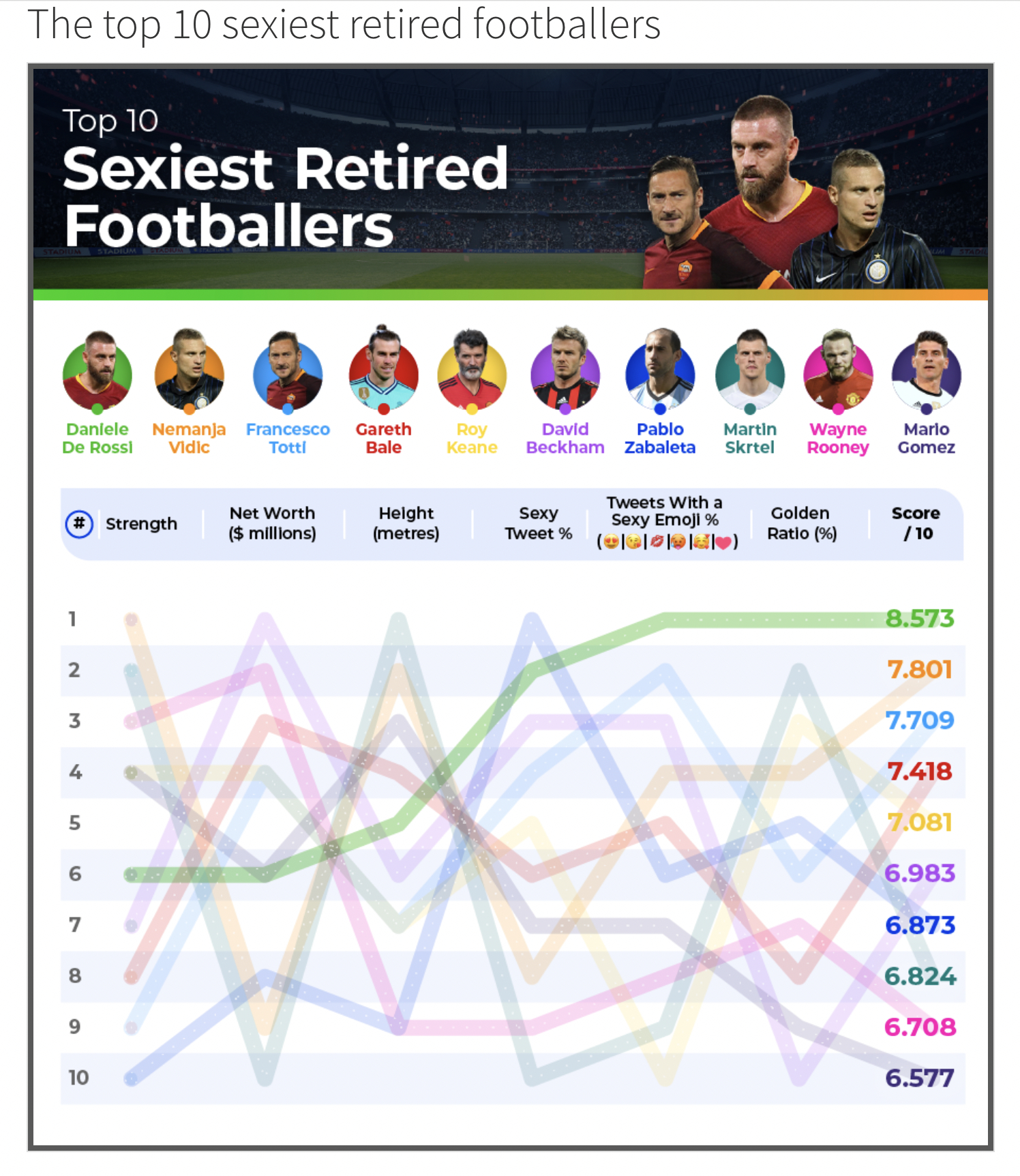 A spokesperson for Ticketgum commented, "Professional footballers dedicate their entire careers to maintaining peak physical fitness, so it's no surprise that even after retirement, many continue to be objects of admiration. Through sentiment analysis and visual aesthetics, Ticketgum sought to determine which retired footballers are considered the sexiest overall. The study analysed the physical attributes, status, and social media opinions of each former player, resulting in a final score out of 10. Daniele De Rossi emerged as the top-ranked ex-footballer in terms of sexiness, with a final score of 8.57. Despite his £360 million net worth and global presence, fan favorite David Beckham only ranked sixth overall, just behind Roy Keane in fifth. Recently retired Gareth Bale secured the fourth position with a score of 7.36."