A mother-of-two tragically lost her life after undergoing a liposuction procedure in an illicit clinic located in an apartment block.
Shortly after Rosalba Rodríguez's untimely death, the suspects involved in the procedure swiftly cleared and vacated the property.
The victim's cousin, Milena Camargo, revealed to local media, "They did not possess the necessary licenses and permits to carry out the procedure."
According to local reports, the alleged surgeon's husband is a police officer, and the apartment is registered as a police tax office.
Rosalba, 46, passed away in the Kennedy area of the Colombian capital, Bogotá, on May 18th.
Milena shared that the victim's best friend convinced her to undergo the liposuction operation at the apartment clinic, claiming it would be safe and more cost-effective than a licensed beauty clinic.
Milena expressed, "She was deceived and manipulated due to her innocence and limited education. She was unable to comprehend the situation after her best friend introduced her to the surgeon, identified only as Katia, who performed liposuction on my cousin."
Hours after entering the building, the victim's husband received a call from her best friend, notifying him that she had been admitted to the hospital.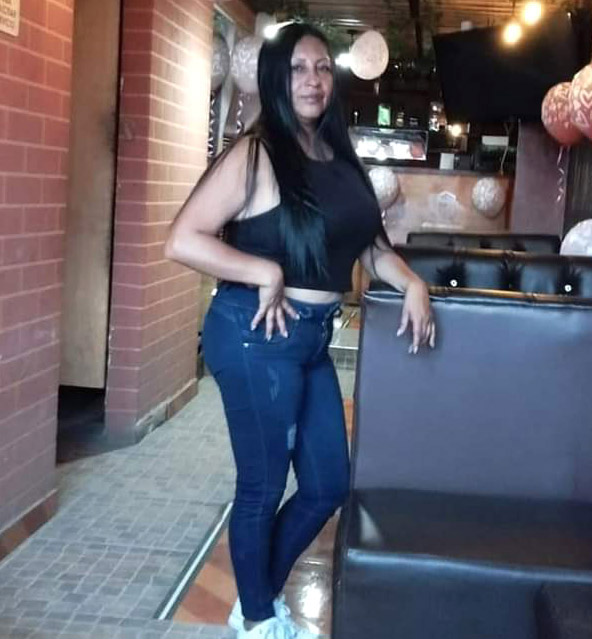 Following Rosalba's unfortunate passing, her relatives went to the residential complex seeking answers.
Milena explained, "We spoke with the security guards at the complex, and they informed us that several heavy bags and boxes were removed and placed in a white car parked in front of the complex."
She added, "We know that her husband is a police officer, and he has hindered the investigation process. They completely vacated the apartment. Administrators authorized the removal of everything, and we do not know the whereabouts of the woman and her accomplice."
Local councillor Gloria Díaz Martínez urged authorities to urgently investigate Rosalba's death.
The councillor stated, "A woman named Katia apparently performed this procedure without adhering to medical standards and lacking the qualifications required to carry it out in an apartment."
She called upon authorities to hold those responsible accountable for their actions.
"I passionately appeal to the authorities to locate this woman and her accomplices and, above all, ensure they face consequences," added the councillor.
According to reports, Rosalba lost her life during the procedure, and her body was taken out of the building in a bag around noon, accompanied by a police patrol car, as per her husband's account.
The incident has prompted the Bogotá Police and the Public Prosecutor's Office to launch an investigation into Rosalba's tragic death.
The victim is survived by her two children.