A heartwarming story of family togetherness and spontaneity has taken the internet by storm as a group of six sisters and their mother decided to wear their wedding dresses for a casual dinner outing. The idea stemmed from Hannah Joy Bonin, 30, who got inspired by a social media post of a woman using her wedding dress for household chores.
The Bonin family, which includes sisters and sisters-in-law Madeleine, 28, Alexis, 25, Annalise, 23, Kate, 18, Sydnie, 26, and their mom Terri, enthusiastically embraced this quirky idea and ventured out in their bridal gowns. A video capturing their unique dinner attire experience at a local restaurant went viral, amassing over seven million views and 750,000 likes on Instagram.
In the video, the women can be seen confidently strutting down the street in their white wedding dresses before sitting down to enjoy their meal. Their extraordinary attire naturally attracted the attention of passersby, some of whom couldn't resist recording the unusual sight.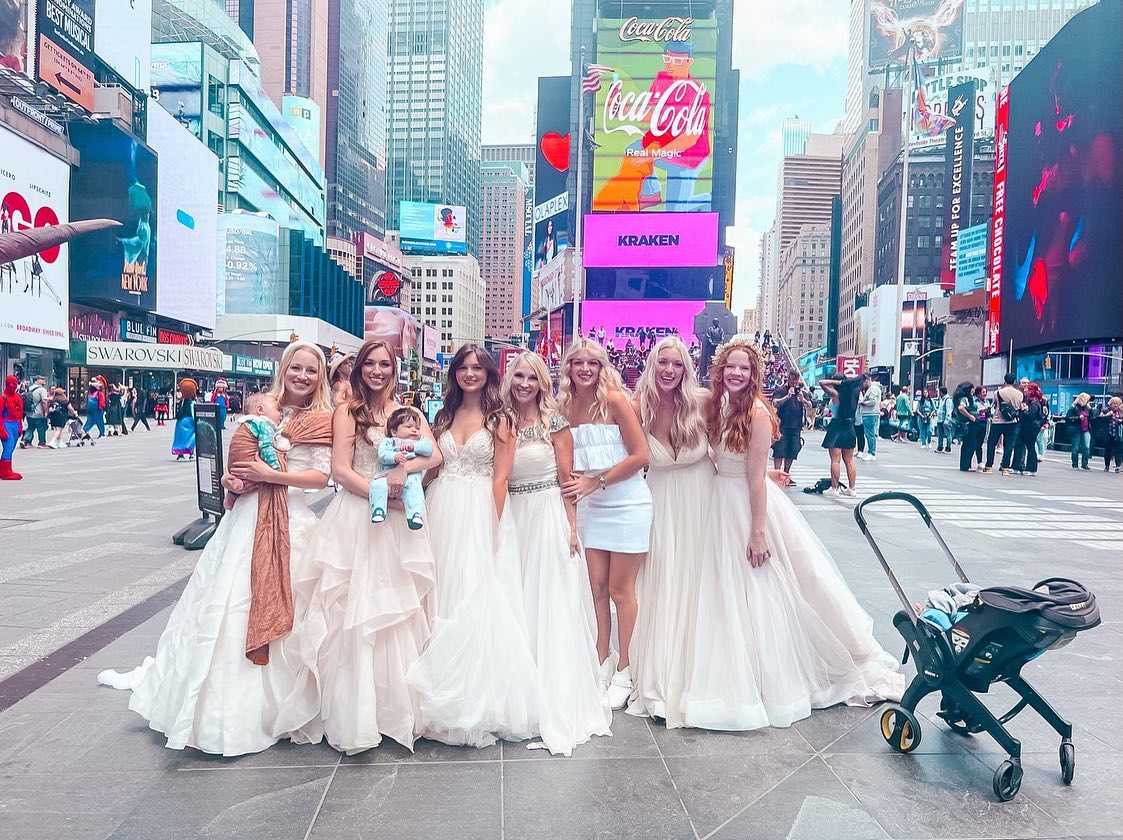 Alexis, hailing from Texas, US, shared their experience: "We were instantly recorded the second we stepped out of the car. We were complimented and asked multiple times what the occasion was."
Sydnie explained their planning process, saying, "We already had the date on the calendar, so it was easy to pull together. The only difference was that this time we would wear our wedding dresses."
The eldest sister, Hannah Joy, expressed her favorite part of the night: "My favorite part of the night was watching people's reactions to us! They were admiring and also a little confused…"
Unbeknownst to them, it was a busy night for dining out as there was a graduation celebration taking place at the same restaurant they had chosen.
Sydnie humorously commented, "We felt a little bad about 'stealing the show.'"
After relishing their memorable dressy dinner, the sisters decided to turn it into a yearly tradition. Annalise shared, "This is cheesy, but my favorite part of the night was being all together in our wedding dresses. We made a core memory!"
Their mom, Terri, chimed in, "My favorite part was just making a spectacle and being silly with my girls. We definitely made a memory that will last a lifetime. We hope to see more people out and having fun in their wedding dresses!"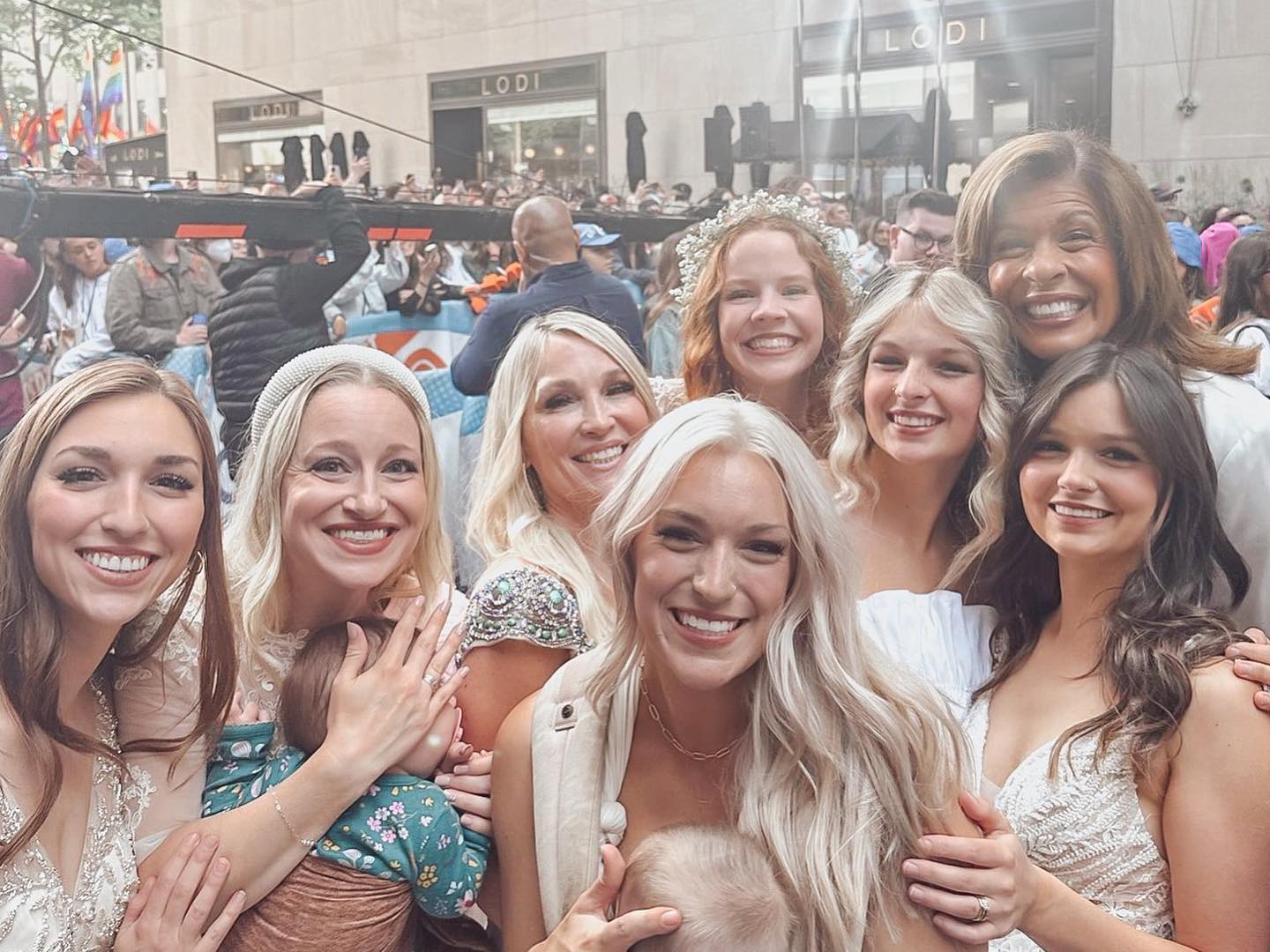 Instagram users adored this heartwarming display, sharing their own stories of wearing wedding dresses post-wedding. It's a reminder that sometimes the most delightful moments come from embracing spontaneity and celebrating family bonds.
One user commented, "I wear mine every year on our anniversary – it's too expensive of a dress to not wear it!" Others praised the family's tradition, calling it cute and pure, and some even expressed their intent to plan similar girls' nights.