A man has transformed his basement into the ultimate bachelor pad, complete with a fully stocked bar, a private movie theatre, and a workshop.
Jason Sardina, a 46-year-old wholesale trader from Buffalo, New York, discovered a large unfurnished basement when he moved into his house eight years ago. Seeing the potential, Jason embarked on a mission to create the ultimate man cave.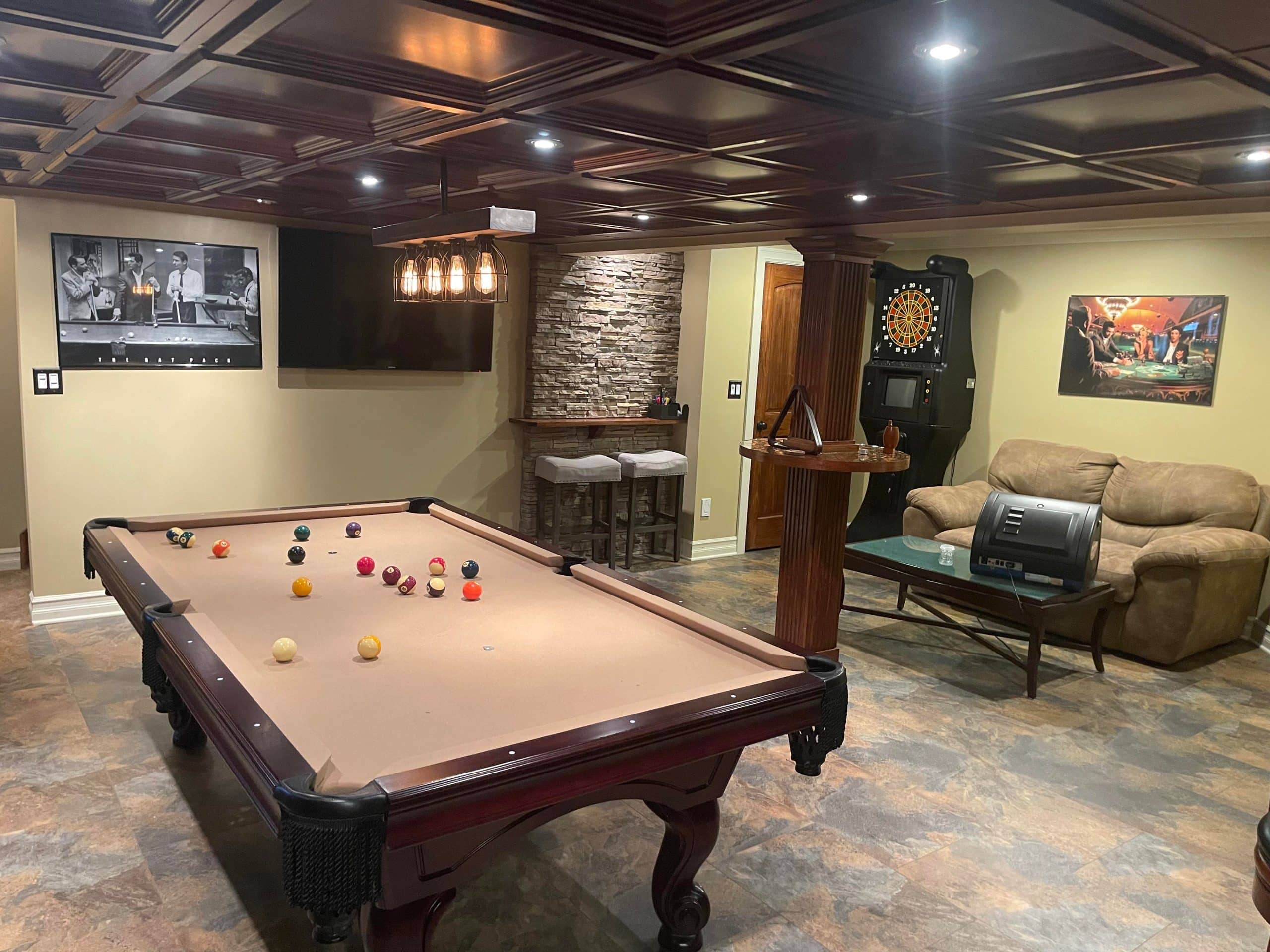 The extensive renovation took two years to complete and cost a staggering £39,000 ($50,000), but Jason's dream den was well worth the investment.
"Having a blank slate to work with in this new home was perfect; I could design any floor plan I wanted," said Jason in an interview with NeedToKnow.co.uk. "Inside the man cave, there are two storage closets, a large bedroom, living area, and lounge area. I've also incorporated a pool table, electronic dartboard, study area, and workshop."
The centerpiece of the basement is the fully stocked bar, featuring a three-tap system, a dishwasher, fridge, ice maker, and sink. Jason takes pride in his extensive collection of spirits, including vodka, rum, and whiskey, providing the perfect setup for entertaining guests during parties, particularly during Buffalo Bills away games. The bar area also features a stereo system integrated into the walls, controlled by a central TV.
To create a cinematic ambiance, Jason added velvet panels and Tiffany sconces to the walls beneath the movie screen. LED lighting strips were used to provide colorful illumination throughout the bar area. He repurposed an old dishwasher and incorporated it into the bar design, along with a mini-fridge and a keg fridge purchased on Amazon.
Jason detailed the process and costs involved in his impressive DIY transformation. He began by planning the layout using chalk lines on the concrete floor and enlisted the help of a professional deck builder to construct the frame, which cost $5,000 (£3,900). Overcoming challenges such as concealing support poles and ensuring access to water valves and wastewater clean-outs, Jason utilized drop ceilings and two-by-two vinyl coffered tiles, found for $4 (£3.14) each on overstock.com. The electrical supplies and other necessary materials were sourced from Home Depot and Lowe's, totaling approximately $2,500 (£1,900) and $1,000 (£780), respectively.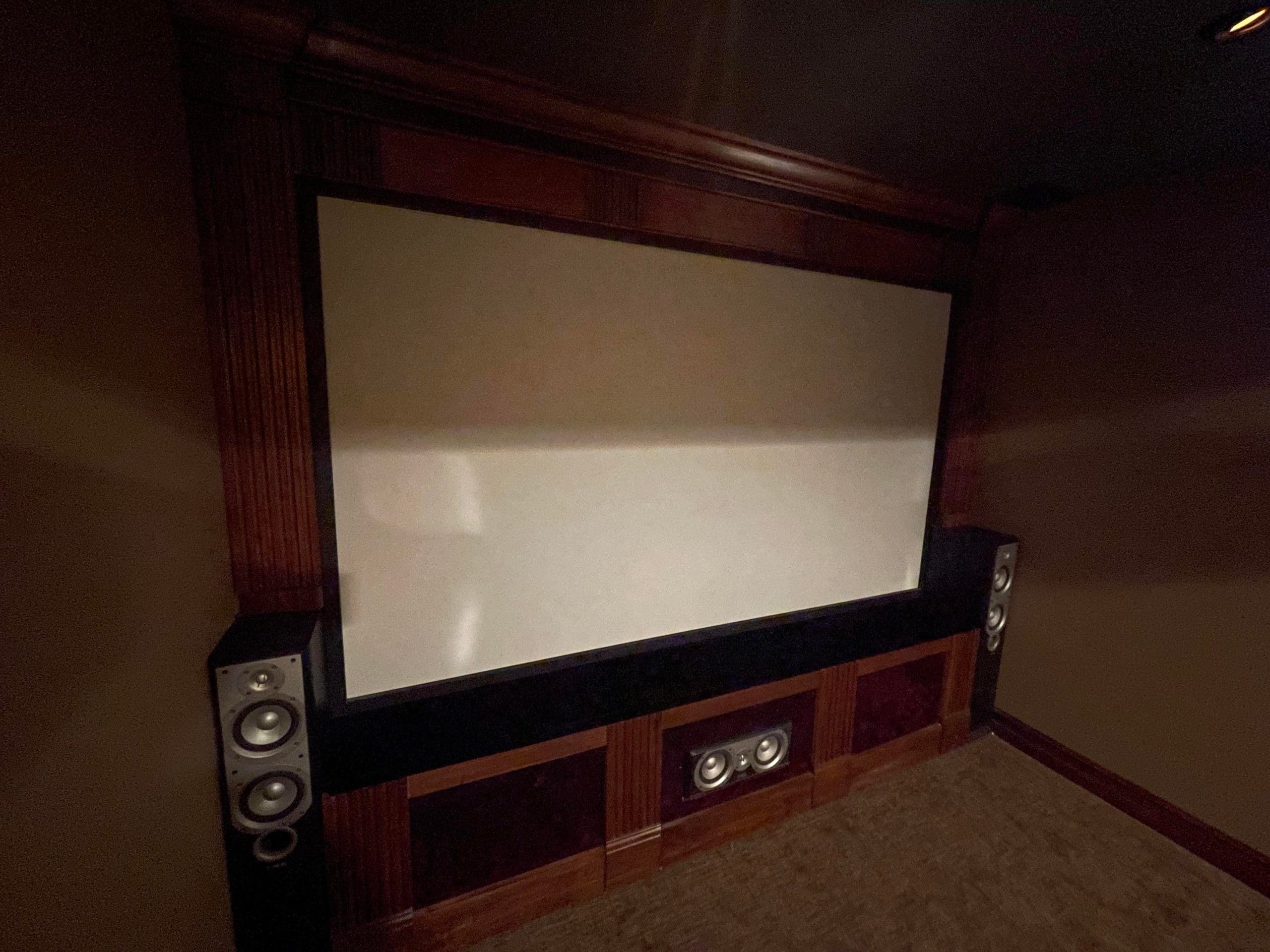 Among the standout features in the basement is a secret bookshelf door, creatively replacing a regular door next to the workshop. The fireplace Jason built adjacent to the door inspired him to opt for a bookcase, and the idea of a hidden entrance added an exciting touch to the space.
The labor-intensive project took nearly two years to complete, with challenges such as transporting drywall and stone piece by piece. Jason's garage served as storage throughout the process, resulting in his inability to park his cars inside for over a year. Despite the time and effort involved, Jason found great joy in witnessing the transformation take shape and believes that the basement adds significant value to his home.
Reflecting on his achievement, Jason shared his satisfaction and future plans. He said, "I feel this basement is nice enough to add tremendous value to my home. I do plan on moving again in the next year or so, and perhaps I will embark on a similar project."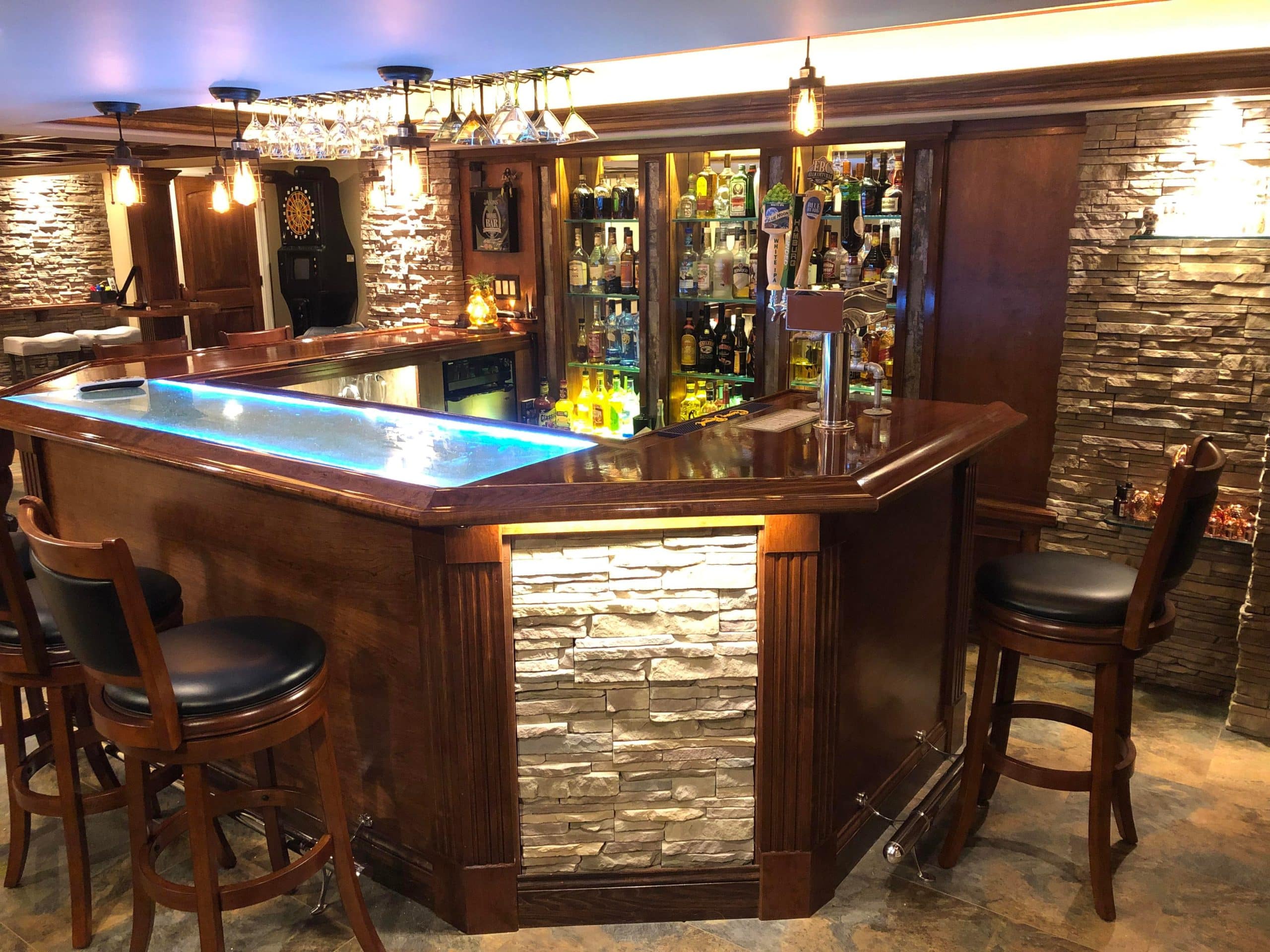 The breakdown of costs for the basement renovation includes lumber and labor ($5,000), tiles ($4 each), electrical supplies ($2,500), cables and cords ($1,000), AC supplies and labor ($600), vacuum lines ($160), drywall ($7,000), secret bookcase ($1,300), pub table ($14), stone for the bar ($900), plumbing ($2,300), bar materials ($6,000), and various other expenses such as tiles, bathroom fixtures, a dartboard, a TV, a pool table, spirits for the bar, appliances, and storage solutions ($23,226).
The total cost of the basement transformation amounts to $50,000 (£39,000).