New Study Reveals NightWatch's Efficacy in Ensuring Safety and Support During Sleep
In a groundbreaking scientific study, LivAssured BV, the manufacturer of the renowned epilepsy detection device NightWatch, has unveiled compelling evidence showcasing the device's effectiveness and reliability in detecting major motor seizures during sleep in children within the comfort of their own homes.
The consequences of epileptic seizures during sleep can be perilous, including the risk of Sudden Unexpected Death in Epilepsy (SUDEP). For parents, being there to ensure safety and provide support during such episodes is paramount. However, the challenge lies in timely detection.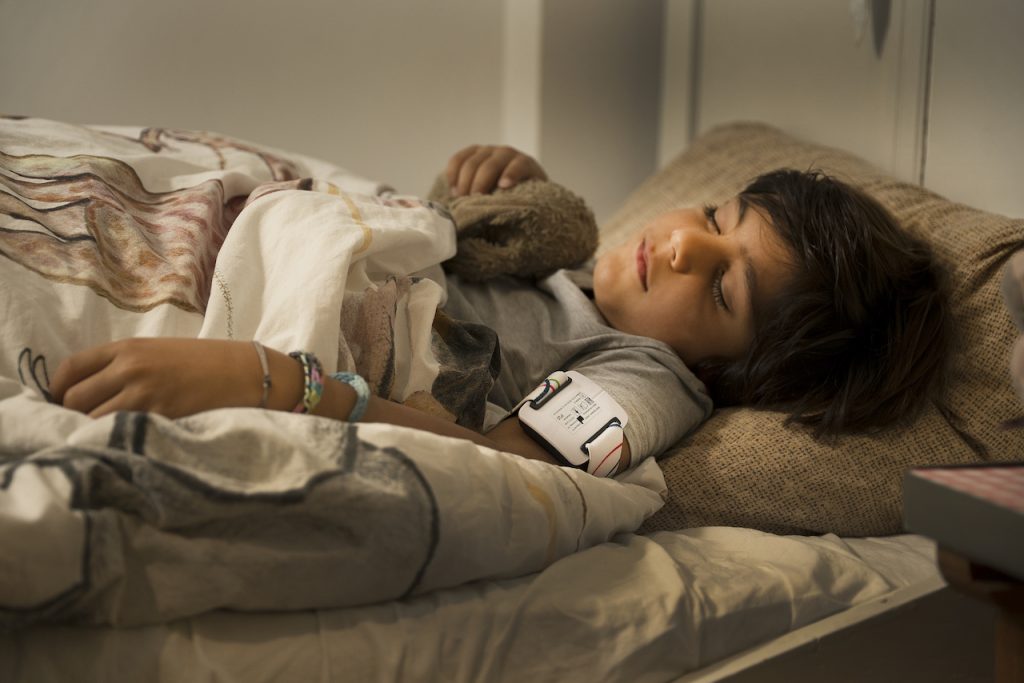 The pioneering research project, the first of its kind, involved the monitoring of 53 Dutch children with epilepsy in their family home settings before and during the utilization of NightWatch. This innovative wearable medical device serves as an alert system for caregivers, promptly notifying them of potentially hazardous motor seizures during sleep.
A nationwide collaboration between researchers and neurologists from SEIN, Kempenhaeghe, UMC Maastricht, and UMC Utrecht facilitated the comprehensive trial. The findings revealed that NightWatch successfully detected 492 out of a total of 552 major motor seizures that occurred during the study, demonstrating an impressive median patient detection sensitivity of 100%. Notably, caregivers reported a significant decrease in stress levels within a mere two months of implementing NightWatch into their daily routines. Moreover, the integration of NightWatch resulted in substantial reductions in healthcare costs, corroborating previous findings.
Dr. Roland Thijs, neurologist and principal investigator of the study, emphasized the crucial role that reliable seizure detection plays: "Many nocturnal epileptic seizures go unnoticed, despite the potential hazards they pose. This study underscores the importance of a dependable detection system like NightWatch in providing safety and support for families affected by epilepsy."
Jeroen van den Hout, CEO of LivAssured BV, expressed his satisfaction with the study's results, stating, "These findings reaffirm our unwavering commitment to delivering reliable and effective solutions for individuals impacted by epilepsy. Our goal is to make seizure detection accessible to everyone, and we are optimistic that these results will pave the way for broader acceptance and coverage of NightWatch through health insurance."
The comprehensive research outcomes have been published and can be reviewed here.
As the first-of-its-kind study, this research marks a significant milestone in empowering caregivers of children with epilepsy. NightWatch's proven efficacy in home-based seizure detection provides a beacon of hope, offering parents peace of mind and ensuring the safety and well-being of their loved ones during vulnerable moments of sleep.