Millions of consumers spend more than half a billion pounds each year by overpaying for smartphones they already own, according to new analysis.
As part of its "Stop the Smartphone Swindle" campaign, Virgin Media O2 has urged other operators to introduce changes that would prevent consumers overpaying for mobile phones they already own.
A recent study found that four in five people feel cheated and are demanding change, with older and low-income households most at risk.
The operator encourages consumers to Split, Switch, Save and Share to avoid being charged for handsets twice.
Virgin Media O2 has today called on other mobile operators to introduce changes that would stop millions of consumers overpaying for their mobile phones, as new analysis reveals that handset overpayments are costing consumers £530 million each year. This comes as part of the company's new campaign which aims to put an end to the "smartphone swindle".
EE, Three and Vodafone – three of the UK's big four mobile providers – are estimated to collectively have millions of customers on traditional phone contracts that bundle together airtime costs for minutes, texts and data with the cost of the handset. The practice of combining these costs can lead to consumers paying extra for their phone because they receive little discount, if any, at the end of their contract and continue to be charged the same amount each month by their provider.
New research and analysis from Virgin Media O2 looking at the scale of the problem reveals millions of people are still paying for phones they already own each year.
With some operators sending bills that make no reference to a phone being included in their plan, 9 in 10 (93%) Brits are completely unaware they could be charged for handsets they've already paid off.
Virgin Media O2's analysis reveals that this overpayment problem could be costing consumers £1.4m a day, with those taking flagship handsets overpaying the most. According to the consumer charity Citizens Advice, 58% of the average monthly bill is attributed to the cost of the device – meaning that for millions of people who have finished their minimum contract term, over half of their bill is spent paying for phones they already own.
Calling For Action
Virgin Media O2 is now calling on the other mobile network operators to help put an end to this issue with three clear asks:
Introduce split contracts giving consumers greater choice over their mobile phone bills.
Automatically roll down customers onto an airtime only plan at the end of their minimum term to stop handset overpayments.
Inform customers once they've paid off the cost of the handset at the end of their contracts.
While, of course, it is up to an independent operator if and how they may choose to implement such changes, the process of making them could start tomorrow.
Nearly three quarters (73%) of people think it's unfair to continue paying the same amount after their contract has ended, 4 in 5 (80%) agree they should be automatically rolled down at the end of their contract and 85% are demanding clearer phone contracts.
This issue is disproportionately impacting older people and those on the lowest incomes, with major charities including Age UK London also supporting the campaign to shine a light on this problem. Research reveals that more than four in ten (44%) people who have been out of contract for 12 months or more earn less than £15,000 per year, and 3 in 5 (60%) of those over the age of 65 and out of contract have been so for a year or more – potentially paying hundreds of pounds too much for their smartphone.
Ending handset overpayments would support these customers at a time when they need it most.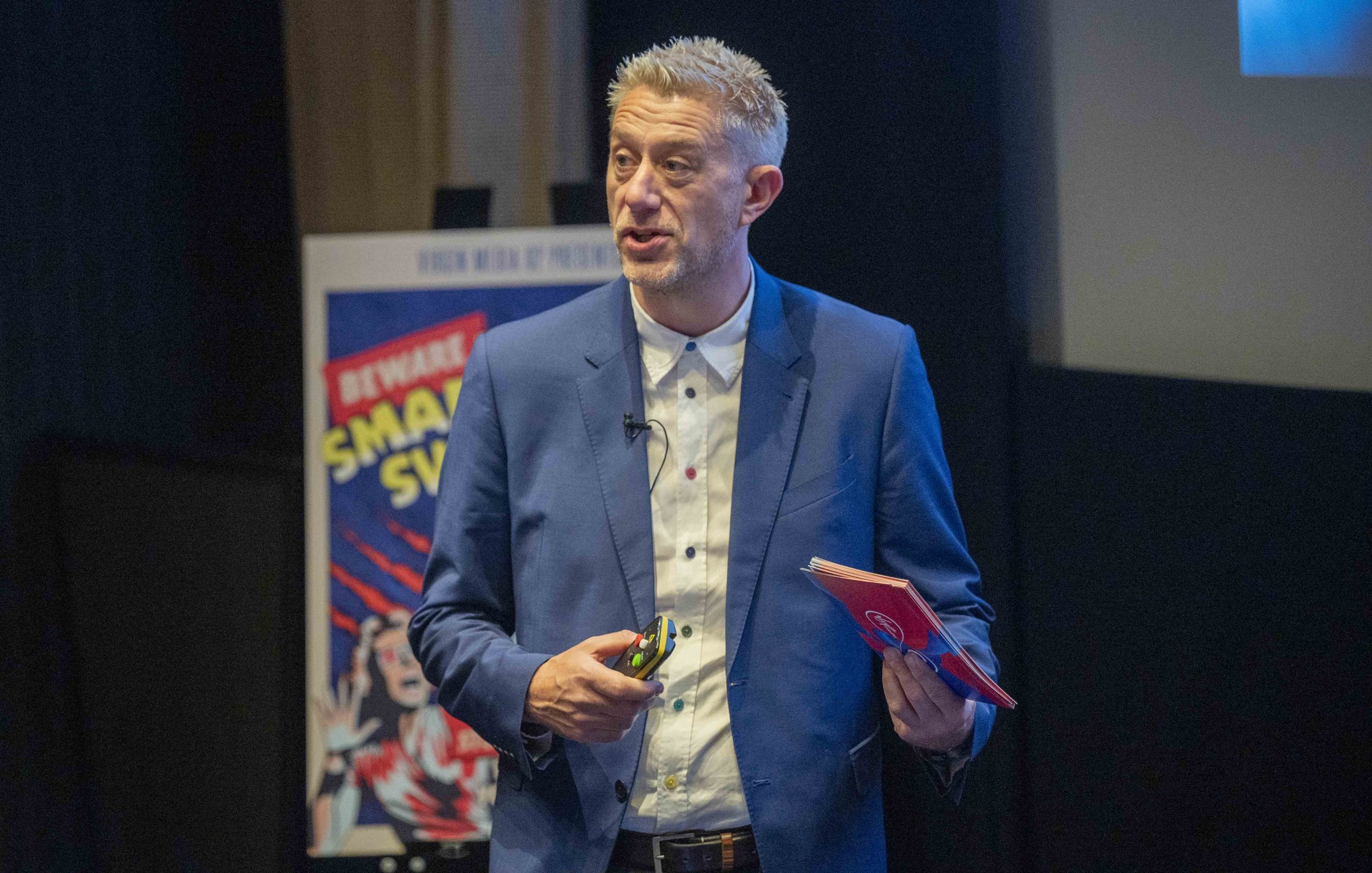 Gareth Turpin, Chief Commercial Officer at Virgin Media O2, said: "We're calling time on this half a billion-pound problem and urging the industry to step up for consumers and put an end to the smartphone swindle.
"As the only operator to have offered split contracts for over a decade; automatically roll down our direct customers once their device is paid for; and ensure customers receive clear handset payment information at the end of their contract, we want others to ensure consumers don't overpay for their smartphones.
"During a cost-of-living crisis, and with older and low-income households most at risk, I'm asking the other operators to do the right thing."
Consumers urged to split, switch, save and share
Alongside calling for change, Virgin Media O2 is asking consumers to check their bills and ensure they're not unknowingly overpaying for a phone they already own. The provider has published four simple steps to help consumers save:
Split – the costs of the device and airtime should be split wherever possible
Switch – those at risk of overpaying for handsets at the end of the contract, without the option to split the bill, are advised to switch to another operator
Save – awareness of this issue may prevent consumers from overpaying for their handsets, and ultimately save them money
Share – inform friends and family if you suspect they're overpaying for a handset they already own
O2 customers have been able to benefit from split contracts for more than a decade after it became the first operator to introduce these plans in 2013 with O2 Refresh.
The provider is also the only mobile network operator to automatically roll down its direct combined contract customers onto an airtime only plan, ensuring they never overpay for a phone they already own.
For more information, visit: https://news.virginmediao2.co.uk/stop-the-smartphone-swindle/