In a significant airport crackdown, six suspected drug smugglers were apprehended with their stomachs filled with cocaine.
X-ray images displayed a significant amount of the Class A substance inside them.
The suspects were caught after police officers, conducting standard inspections at the airport, noticed unusual behaviour from one traveller. A search of his luggage and person was initiated.
Further investigation using an explosives and narcotics trace detector revealed traces of cocaine on him. Under questioning, he admitted to ingesting several capsules loaded with cocaine.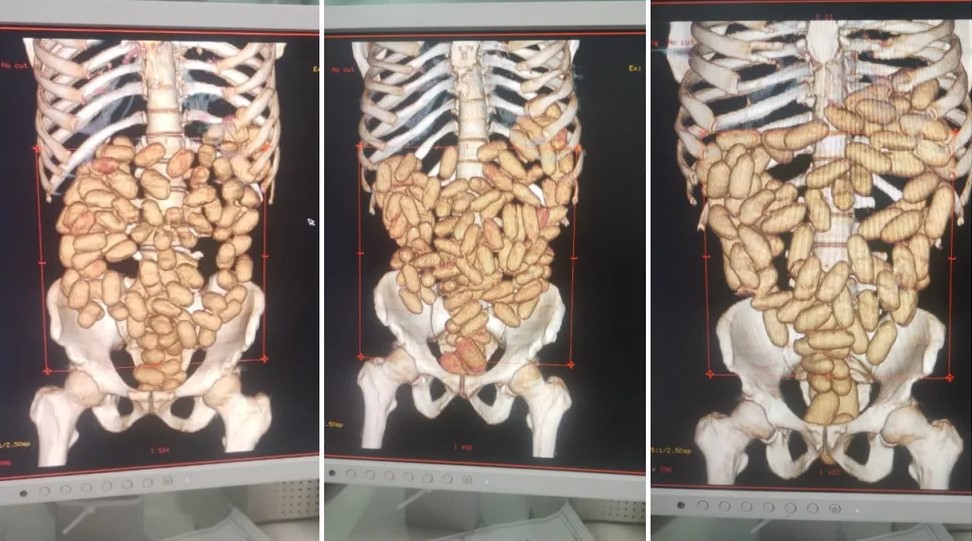 Subsequent tests on five other passengers led to similar discoveries. Collectively, they confessed to consuming between 100 and 150 capsules of cocaine.
These individuals were immediately escorted from Guarulhos International Airport, near São Paulo, Brazil, to a hospital for medical intervention to remove the ingested capsules.
It was reported that the suspects, originating from Nigeria, had tickets for a flight to Ethiopia, with three planning to travel to Kano, Nigeria.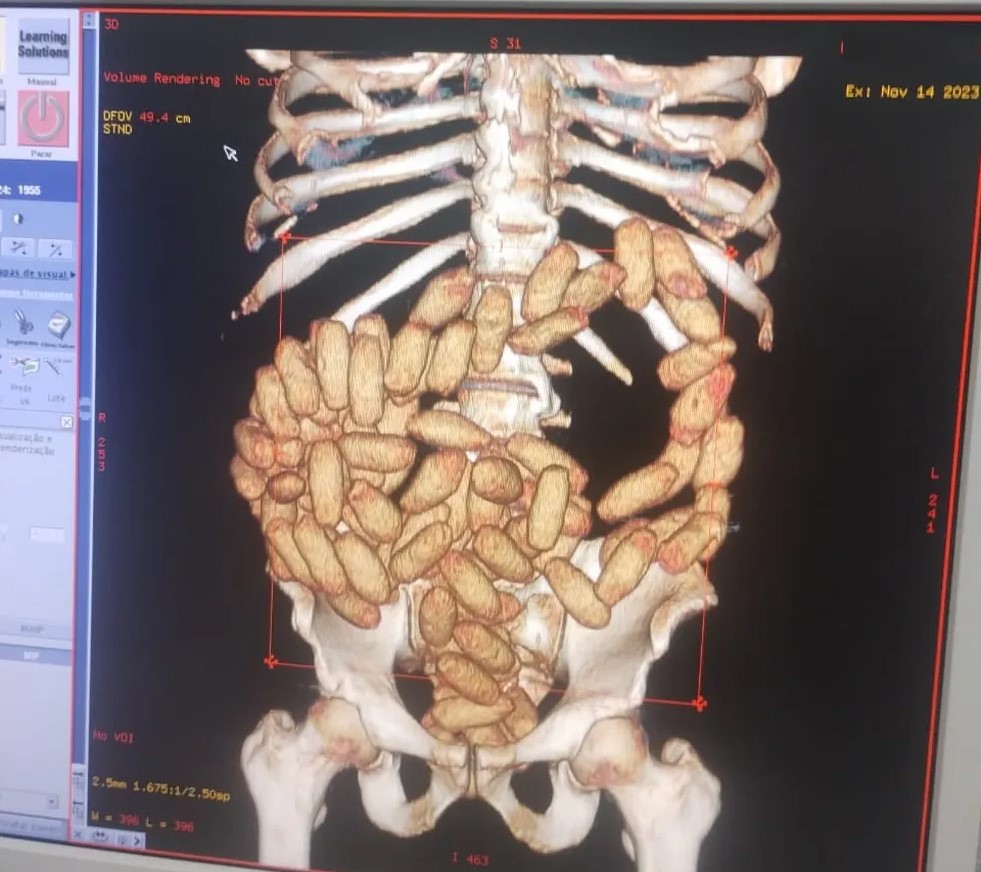 Investigations revealed one of the suspects had a prior arrest at the same airport in 2017, and three had entered Brazil seeking asylum.
Post-recovery, they are expected to be transferred to judicial custody and may face charges related to international drug trafficking.
Local media have not disclosed their identities.
Medical professionals caution that ruptured drug capsules can cause severe health risks, including intestinal blockage and potentially fatal cocaine poisoning.
Disclaimers:
This content and images have been licensed to use by Jam Press, edited and syndicated by https://www.znewsservice.com/.
Should you have any questions relating to this content please get in touch with Jam Press via  https://www.jampress.co.uk/contact-us/