A one-kilogram gold coin of extraordinary rarity is poised to command a staggering £125,000 at auction. Struck in 2015 to commemorate Queen Elizabeth II's historic reign as the longest-serving monarch in British history, this substantial commemorative coin is crafted from pure, 24-carat gold. It ranks among just 15 ever minted by the Royal Mint.
Its uniqueness elevates its value beyond that of its gold content, far surpassing its initial price tag of £1,000. Adorning the coin are five engraved portraits of the late Queen's visage. On one side, it bears the inscription "E II R, The Longest Reign." In contrast, the reverse side features the legend "Elizabeth II. DEI. GRA. REG . F . D . 2015 . 1000 POUNDS."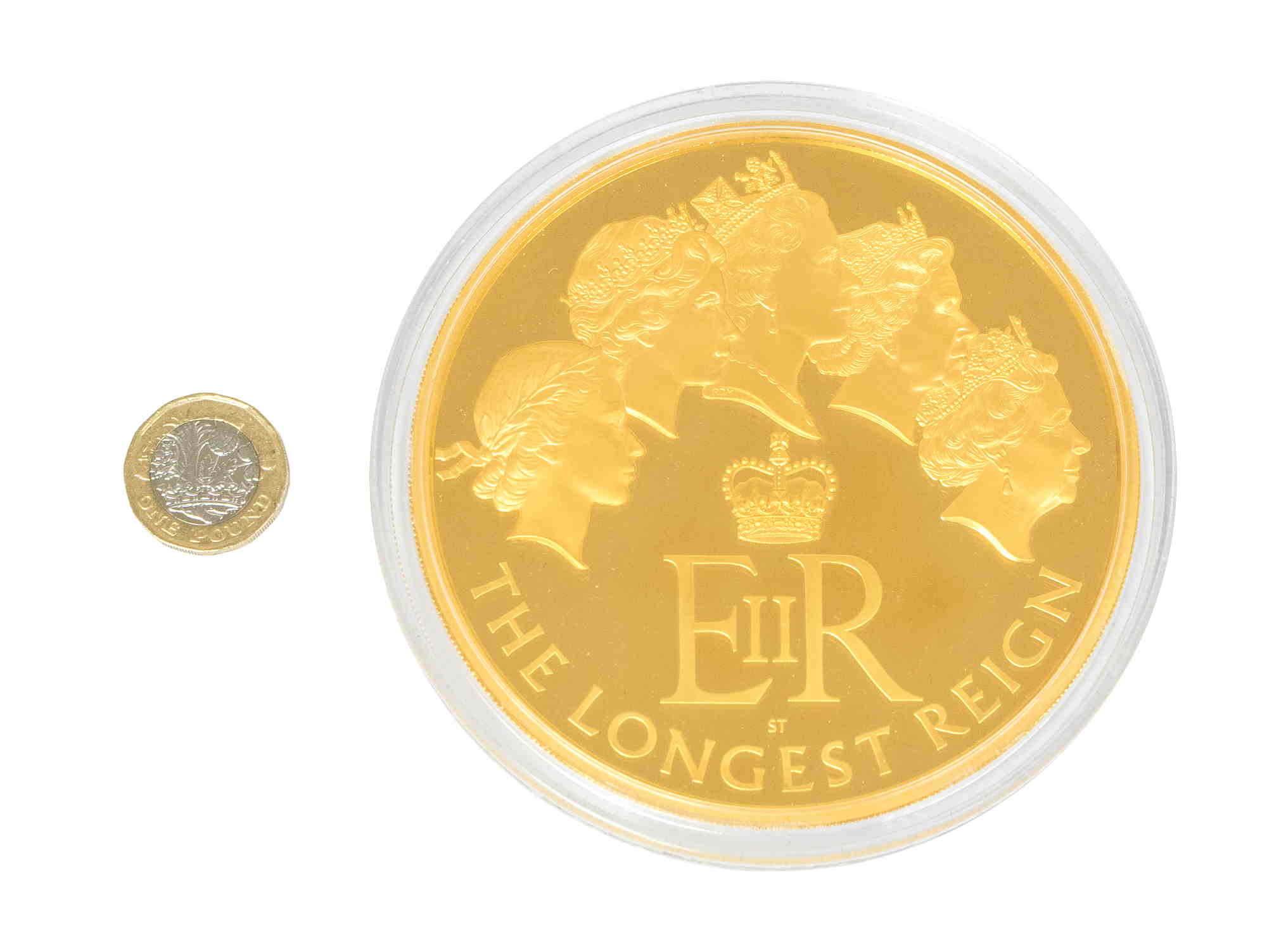 The coin is accompanied by its original case and a certificate of authenticity, adding to its desirability among collectors and investors.
William Hayward, a coin valuer at Hansons Auctioneers, commented, "The coin's Yorkshire owner acquired it impulsively from the Royal Mint in 2015. It was minted to commemorate the remarkable reign of Queen Elizabeth II, which, on September 9, 2015, exceeded 63 years and 216 days, surpassing Queen Victoria's record. Due to its rarity and the surge in gold prices, it is expected to fetch between £100,000 and £125,000 at Auction."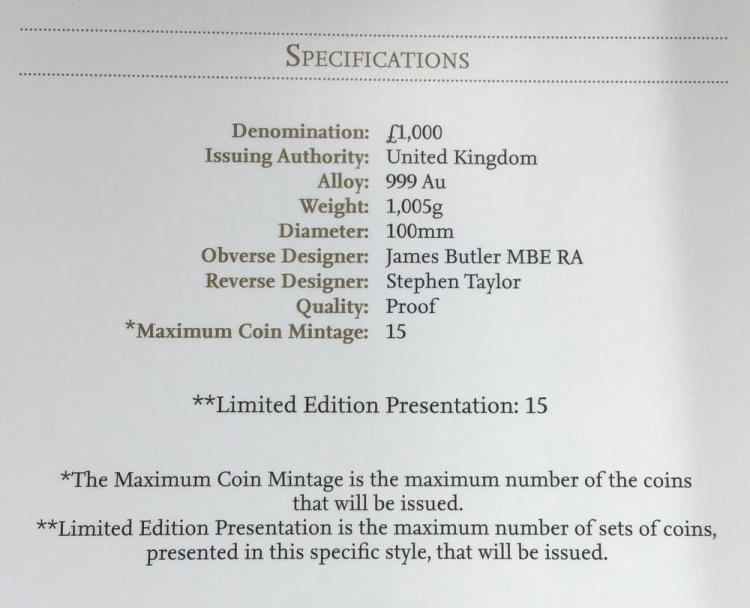 Hayward continued, "Examples of this particular coin are rare and seldom appear on the market. This represents a scarce opportunity for a dedicated coin collector with substantial resources. Periodically, The Royal Mint issues bullion coins in precious metals with intrinsic values far exceeding their face values. While they hold legal tender status, they are not intended for circulation. They are typically sought after by investors and collectors who view them as art pieces."
Highlighting the coin's significance, Hayward added, "Another noteworthy aspect is that it features a portrait of Queen Elizabeth by James Butler, a departure from the customary definitive effigy of the monarch seen on most coins. This renders it a modern rarity in the world of numismatics."
Disclaimers:
This content and images have been licensed to use by Jam Press, edited and syndicated by https://www.znewsservice.com/.
Should you have any questions relating to this content please get in touch with Jam Press via  https://www.jampress.co.uk/contact-us/