A unique three-bedroom house has made its appearance on the market, bearing a striking resemblance to a UFO.
Situated in Kansas City, Missouri, US, a renowned UFO hotspot, this 2,380 sq ft property stands out with its hexagonal shape resembling a flying saucer.
With an asking price of £275,000 ($349,500), this extraordinary home may attract alien enthusiasts and curious buyers alike.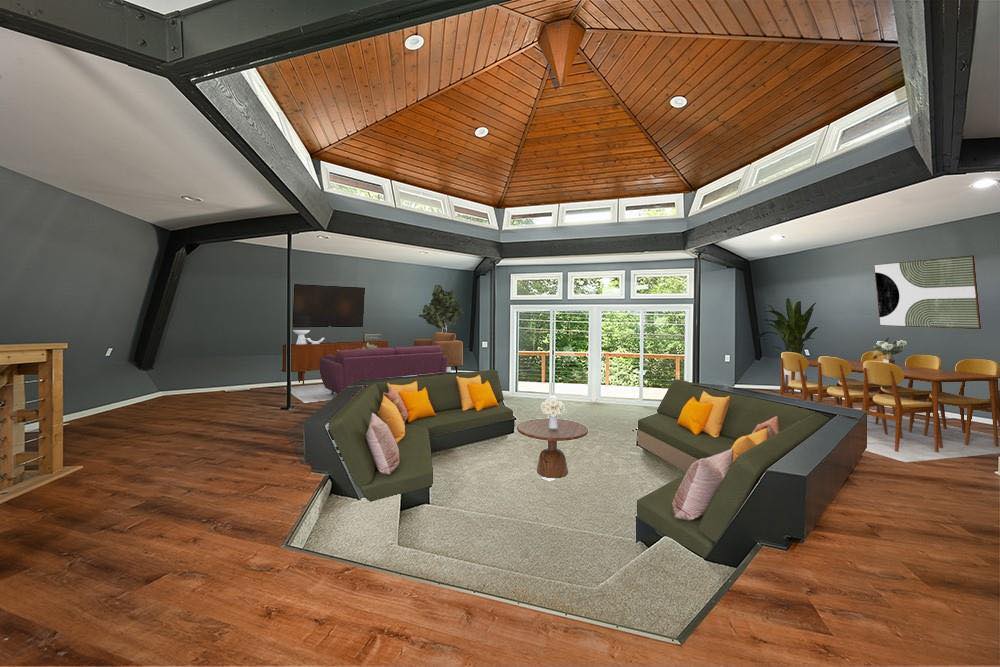 The front of the house features a decked platform and a set of steep stairs leading to the front door of the spaceship-inspired dwelling. Notably, the upper level lacks windows, while two small ones can be found on the lower level.
Inside, the quirky abode offers a spacious kitchen/diner and three bathrooms. For those seeking space adventures, a cosy conversation pit provides a unique spot for relaxation.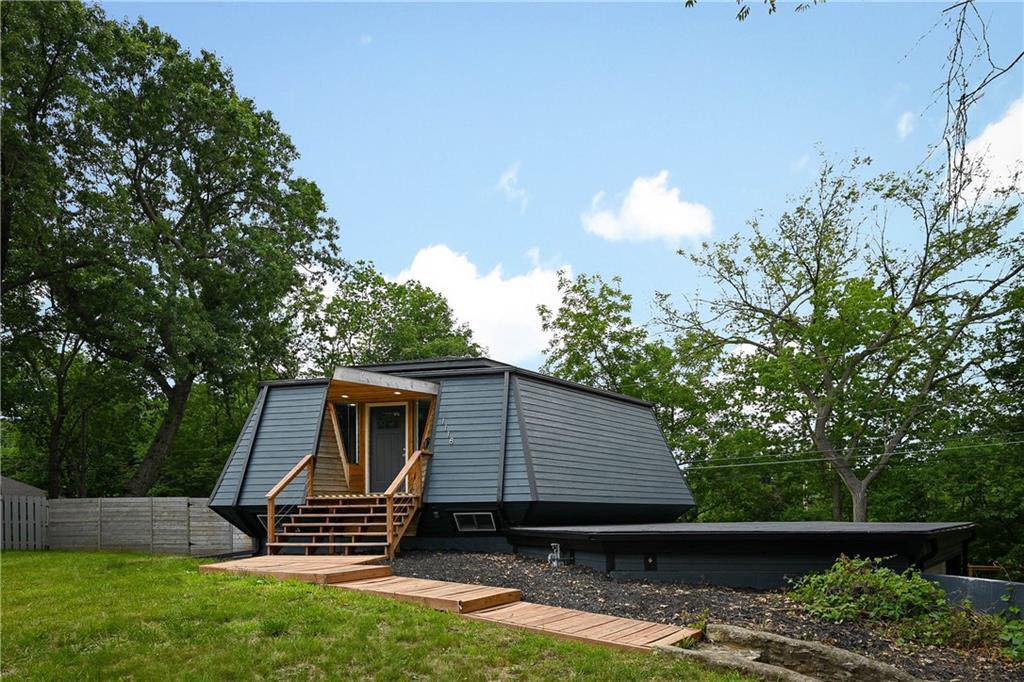 However, due to its unconventional design, some of the bedrooms and bathrooms feature peculiar corners and layouts.
The property also includes a generously-sized garage, capable of accommodating a car or even E.T.'s bike.
The listing description reads: "Are you ready for a home that is out of this world? Check out this newly-remodeled spaceship-on-earth. This three-bedroom launch pad boasts all the extras to make you feel right at home. With stunning wood floors throughout and gorgeous ceilings, this unmatched property is perfect for those seeking a truly unique living experience. Located in an amazing area with a great lot, this house is unlike any other."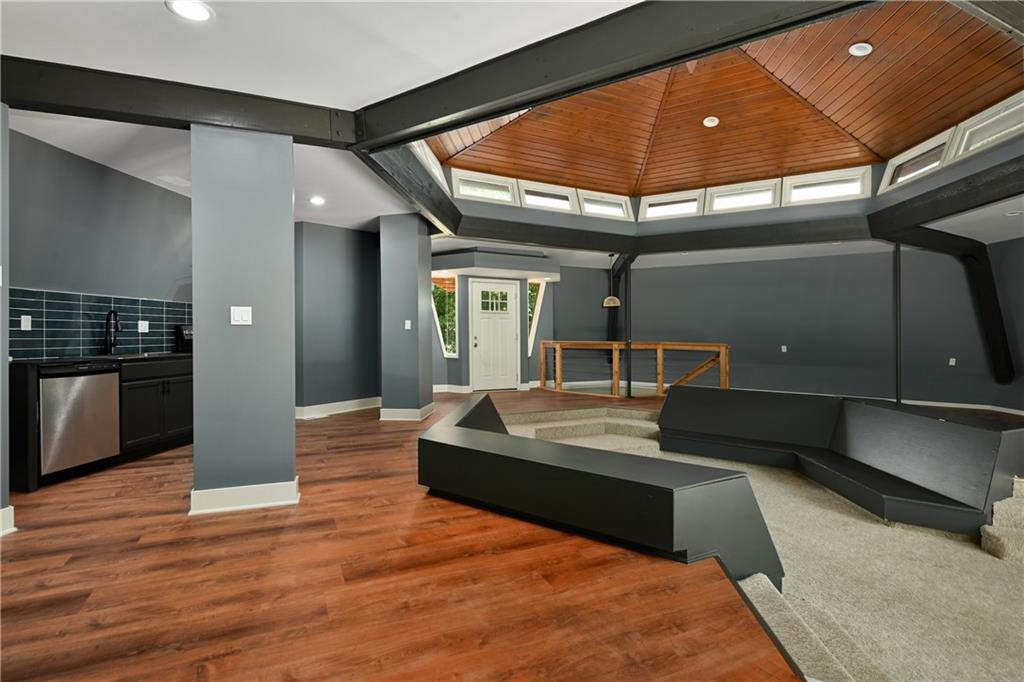 The spaceship-inspired house has elicited mixed reactions from curious house hunters. While some entertained the idea of extraterrestrial inhabitants, others appreciated the house's distinctive charm.
The property listing, managed by Zillow real estate, includes captivating photos of a hovering UFO above the house and an alien at the door, further adding to its unconventional appeal.