Embracing an unconventional lifestyle, a couple's decision to transition from a traditional home to a school bus dwelling, along with their pets, has not only brought them joy and adventure but also significant savings of over £2400 ($3000) per month.
Emilie Herbert, 31, and Matt Rogne, 32, found themselves weary of the routine grind of bills and exhaustive work to make ends meet. Inspired by a YouTube video detailing a couple's journey of renovating a school bus and embarking on worldwide travel, Emilie and Matt decided to trade in their sedentary existence for the open road.
Now dwelling in their transformed school bus alongside their dog and two cats, the pair enthusiastically share their experiences with their 143,000 Instagram followers (@claysanabus).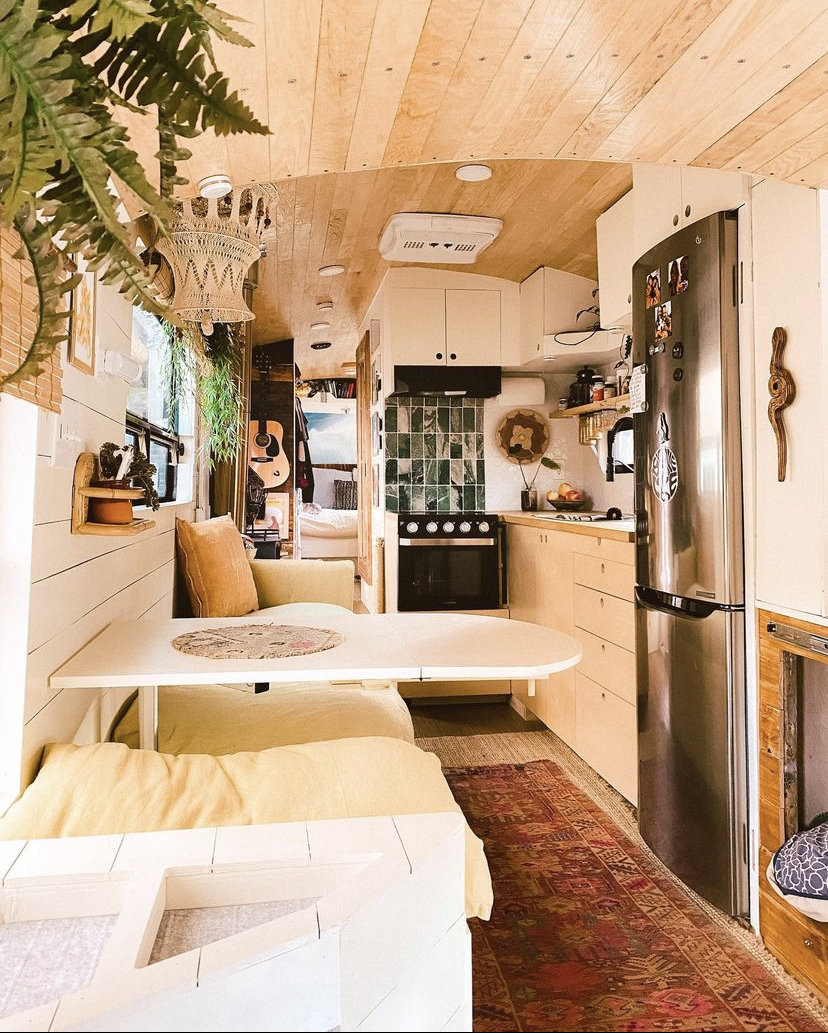 Emilie, a content manager, explained the catalyst for their life-changing decision, stating, "We were experiencing a challenging period and felt trapped in the monotonous routine." The turning point occurred when Matt returned home from a demanding shift, soaked and muddy. Emilie had spent the day watching YouTube videos of a couple journeying from Germany to North America in a renovated bus. The inspiring narrative spurred them to envision a new way of life.
In August 2019, the couple acquired a school bus for just £4,400 ($5,500), commencing immediate renovations. As travel restrictions emerged due to COVID, their focus on converting the bus into a livable space intensified. With an overall expenditure of £51,600 ($65,000), Emilie and Matt embarked on their new chapter accompanied by their cherished pets.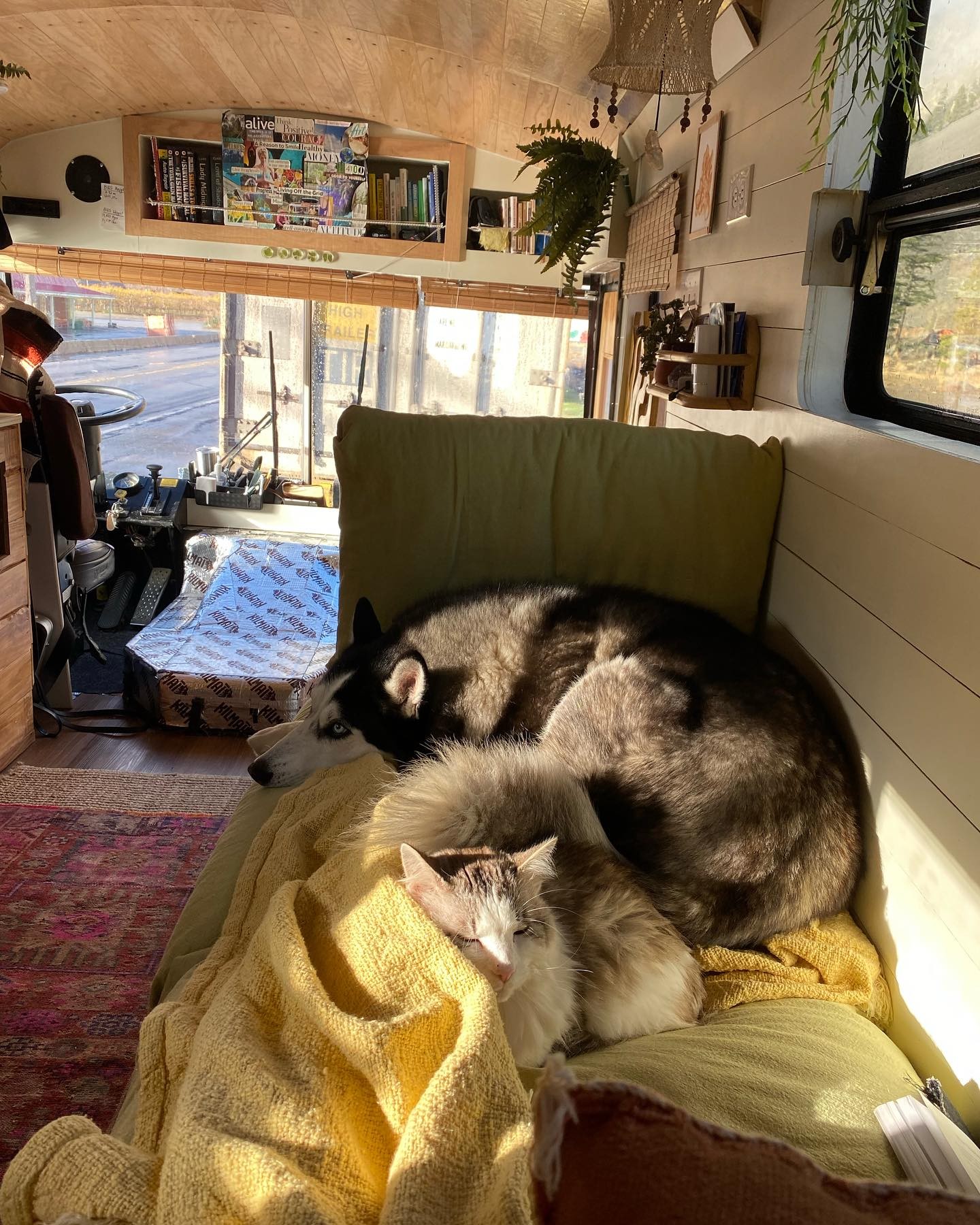 Living in a space roughly comparable to a small apartment or one large room, the couple adjusted to their mobile lifestyle, appreciating the ever-changing views outside their window. Despite the undeniable benefits, such as significantly reduced bills, they also faced challenges, including finding personal space within the confines of the bus.
While personal space occasionally presents a challenge, Emilie believes that the small space has taught them the value of adaptation and improved communication. They enjoy the freedom of stepping outside their door to be surrounded by breathtaking scenery, offsetting any limitations within the bus.
Emilie and Matt's extensive journey has seen them traverse regions like British Columbia, Alberta, and the Yukon, capturing their experiences on Instagram and inspiring thousands with their unique lifestyle.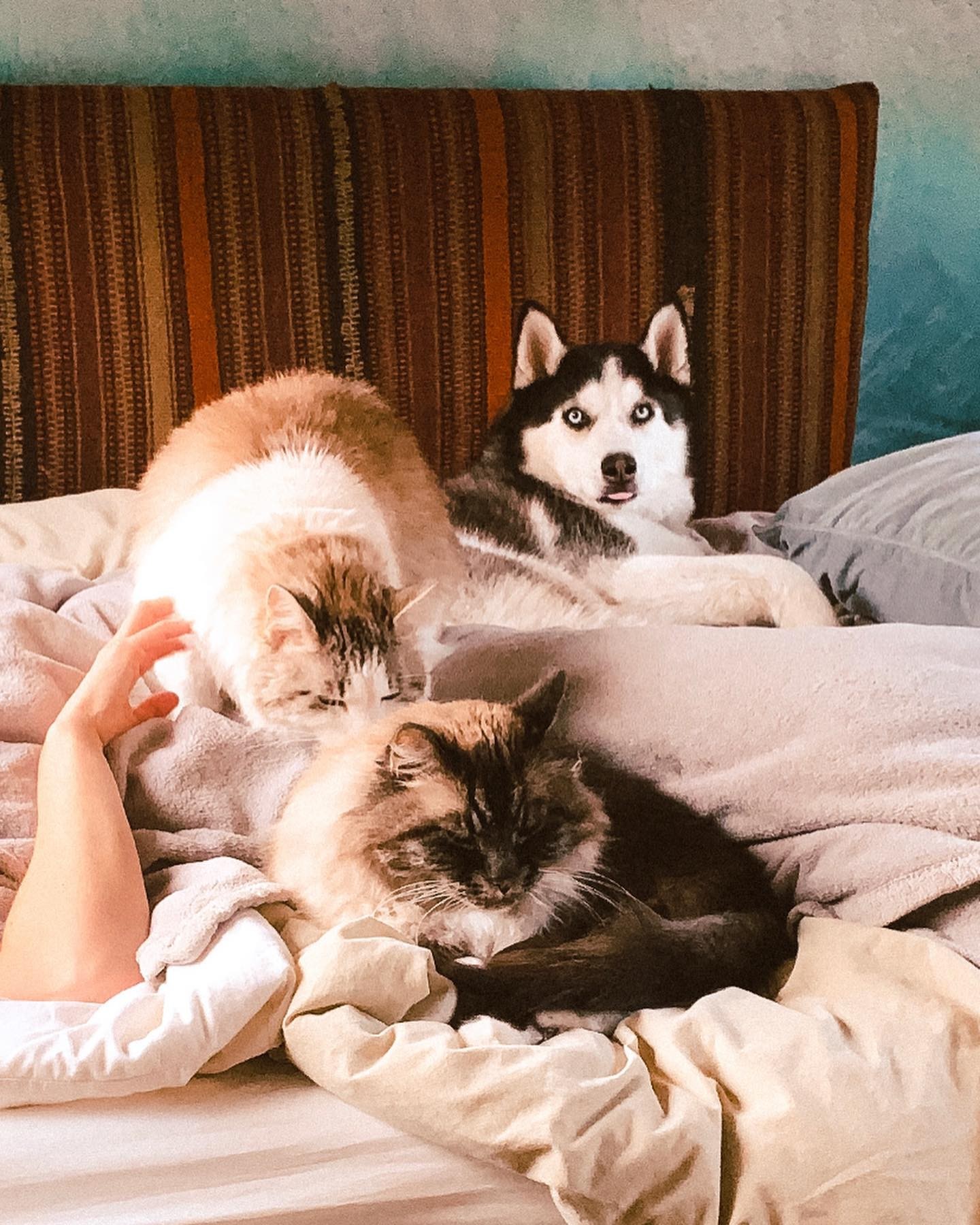 Despite initial skepticism from family members, their unwavering commitment to their new way of life has gradually won over doubters. For the foreseeable future, the couple intends to continue their van lifestyle while aspiring to own a property with ample land, nestled amidst nature's beauty.
Sharing their journey on Instagram, the couple's videos have attracted substantial attention, with followers drawn to their creative solutions for mobile living and travel.
Amidst challenges and triumphs, Emilie and Matt's unconventional journey has illuminated the possibilities that lie beyond conventional norms, offering a poignant reminder that happiness and satisfaction can be found by embracing life's unique paths.