A bereaved woman has shared her heartfelt experience of taking her late sister's ashes to Las Vegas to commemorate what would have been her 21st birthday.
Brianna Payne, hailing from Arizona, United States, tragically lost her sister in May 2020 due to an accidental overdose of fentanyl. Erin, who had recently turned 18, unknowingly ingested medication laced with the dangerous opioid.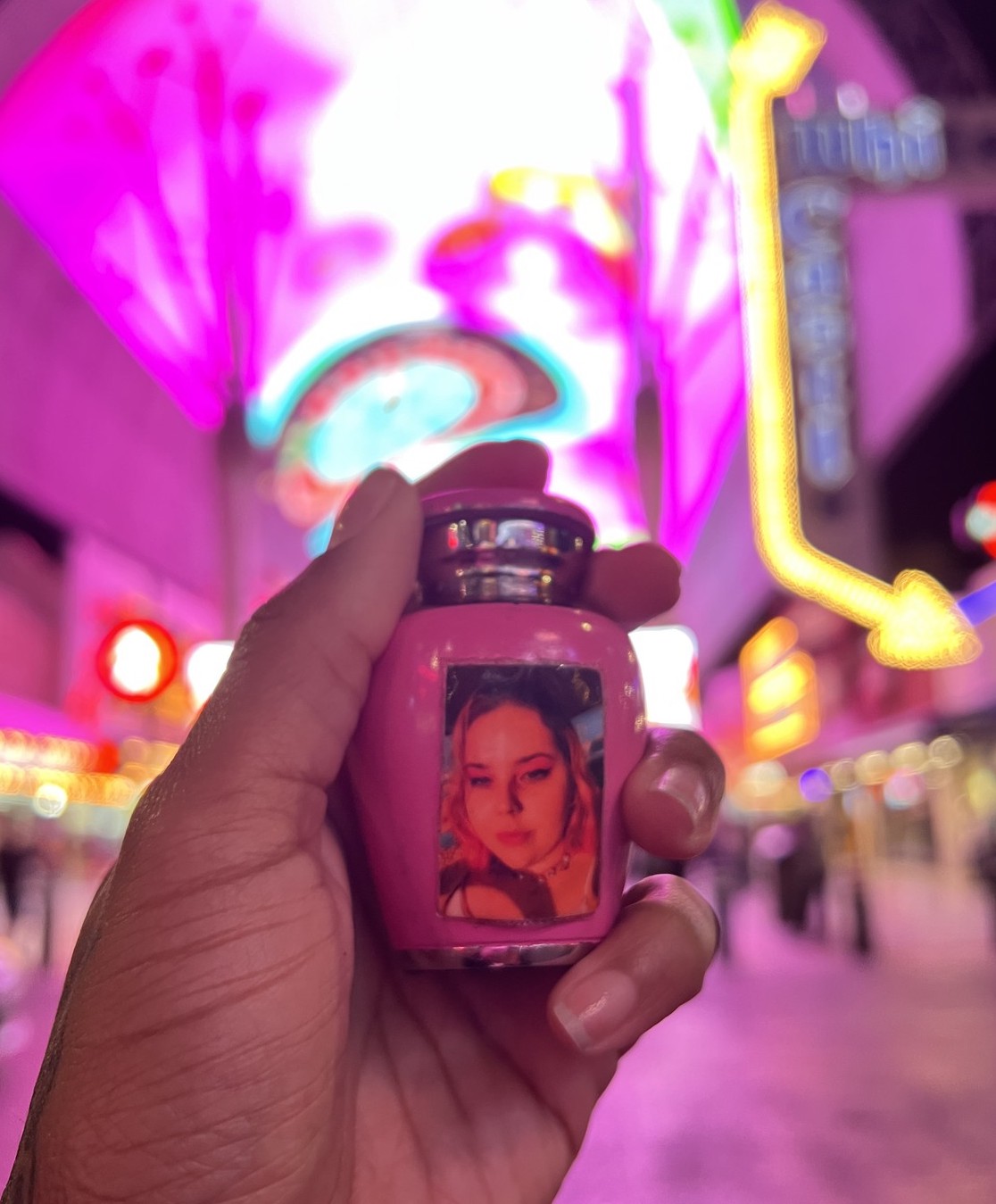 Having made a pact to "explore the world together," the 26-year-old embarked on a mission to fulfill this promise on behalf of her sister. She firmly believes that signs along the way indicated her sister's spiritual presence during the journey.
Despite the sorrowful circumstances, Brianna, the founder of a production studio called Buddycap, describes traveling with her sister's urn as "enjoyable" and intends to continue taking her remains to new destinations.
As an influencer with over 10,000 followers on Instagram (@briipayne), she shares her story to raise awareness about the perils of opioid misuse.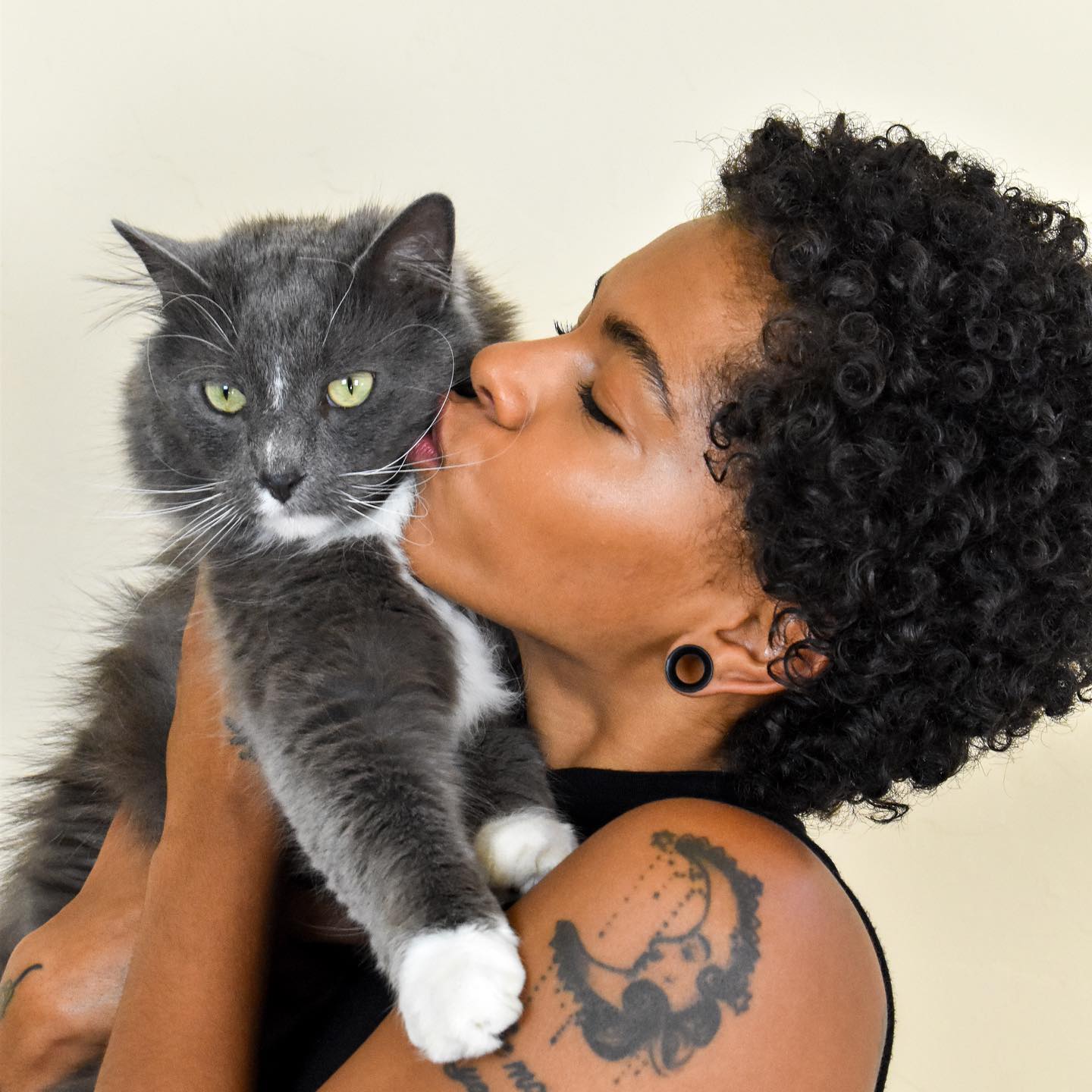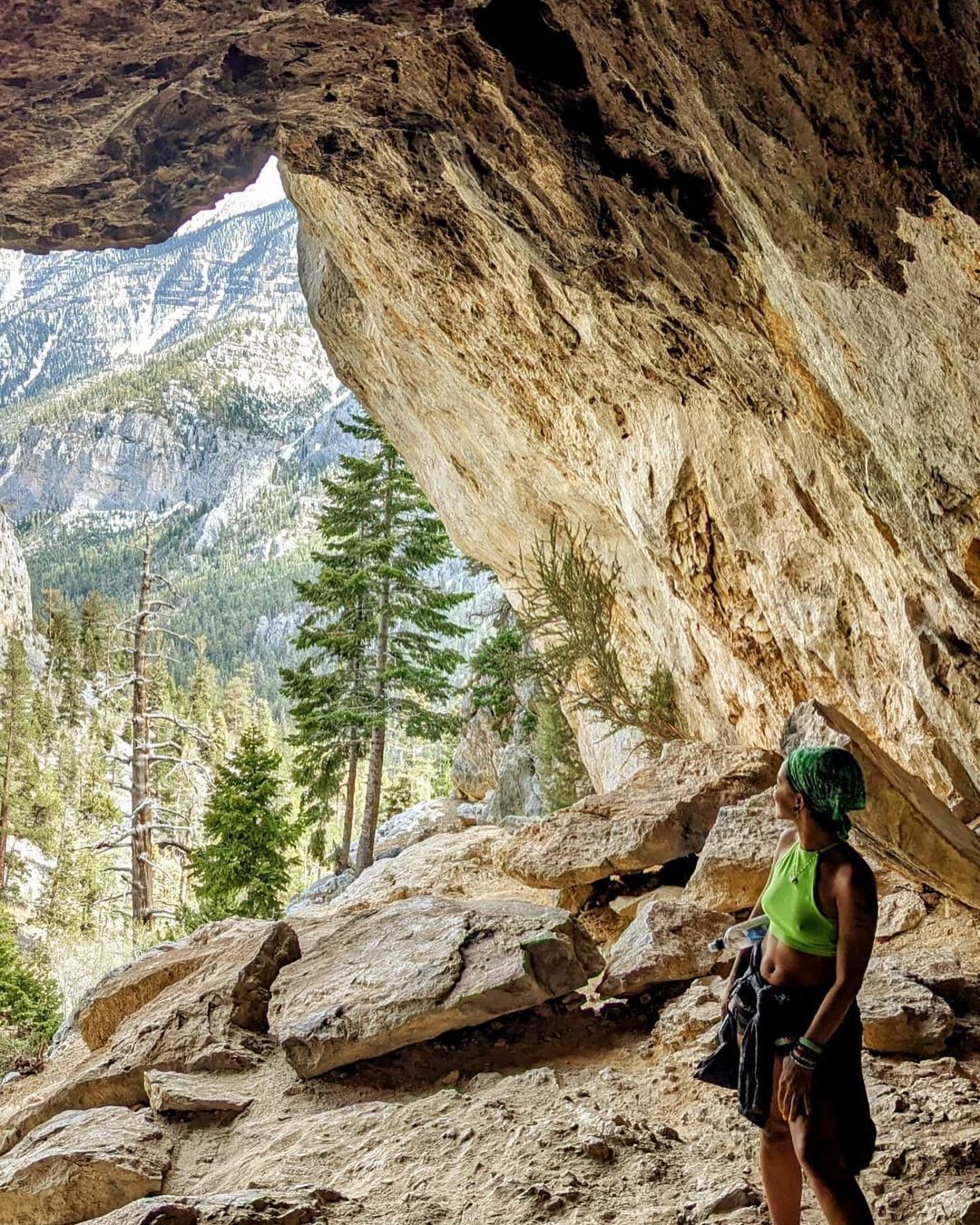 Reflecting on her trip to Vegas, Brianna shared with NeedToKnow.co.uk, "The experience was incredible. I chose to go on April 17th, which would have marked Erin's 21st birthday. Additionally, it coincided with my friend's 30th birthday, and celebrating with her provided solace throughout the five-day trip."
"There was a poignant moment when one of the songs Erin and I cherished started playing, and my friend entered the room to find me in tears. Ironically, she had come in to ask if there was a song I wanted to listen to. That particular incident gave me chills," Brianna added.
"We even managed to visit the largest Denny's restaurant in the world. Denny's was Erin's favorite place!"
Brianna even confessed to playing a few slot machines and using the urn to press the buttons.
For Brianna, who strives to include her sister in all aspects of her life, carrying her ashes during these trips feels completely natural.
To date, she has taken her sister's remains to destinations like Las Vegas, Puerto Rico, Oregon, Washington, and Colorado, fulfilling their shared mission of exploring the world to the fullest, even beyond death.
The compact size of the urn makes it highly convenient for travel.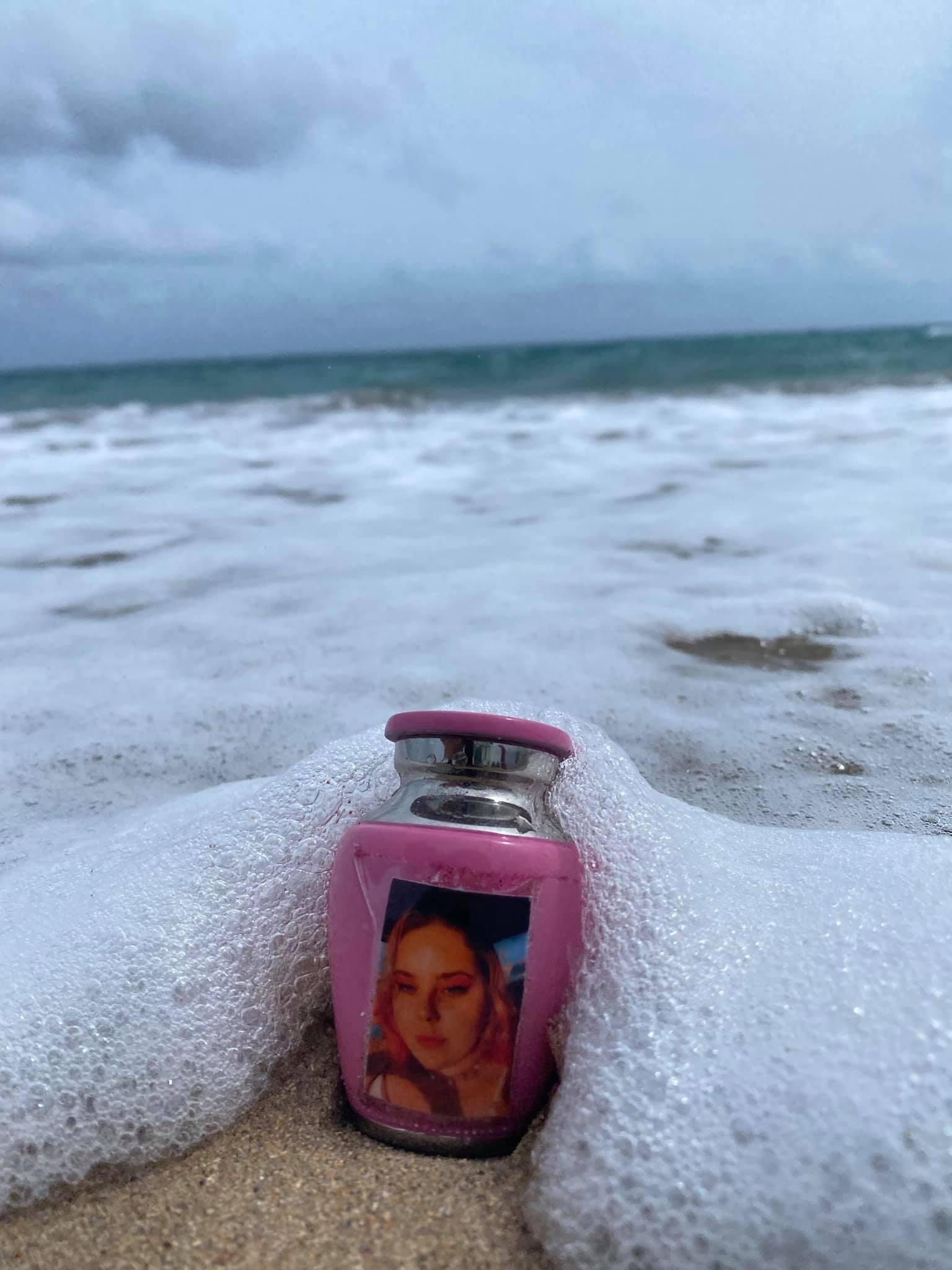 "I've been doing this ever since she passed away. We've been to Puerto Rico, chased waterfalls all across Oregon and Washington, explored Colorado, and numerous other places," Brianna revealed.
"I plan to continue this practice, and my ultimate goal is to take her to Romania along with our cousin. Interestingly, Erin had planned a trip to Romania just two months after her passing. I am certain that she would appreciate it, and every time I embark on a journey, she sends me signs to assure me of her enduring presence," she added.
Despite facing criticism from some individuals online, questioning her decision to travel with her sister's ashes, Brianna expresses gratitude for the unwavering support from her family.
Moreover, she firmly believes that Erin would have embraced the idea wholeheartedly.
"My mother loves and admires the fact that I do this. We are planning a trip to the DEA memorial in Washington D.C., where my sister's name is displayed on the wall alongside others who lost their lives to fentanyl poisoning," Brianna shared.
"My sister possessed an incredible sense of humor, so finding joy is the best way to cope, as that is what she would have wanted. Now, I aim to use my voice and platform to raise awareness about fentanyl," she concluded.
Following the posting of a video detailing Erin's story, which garnered 380 likes, sympathetic commenters quickly expressed their condolences.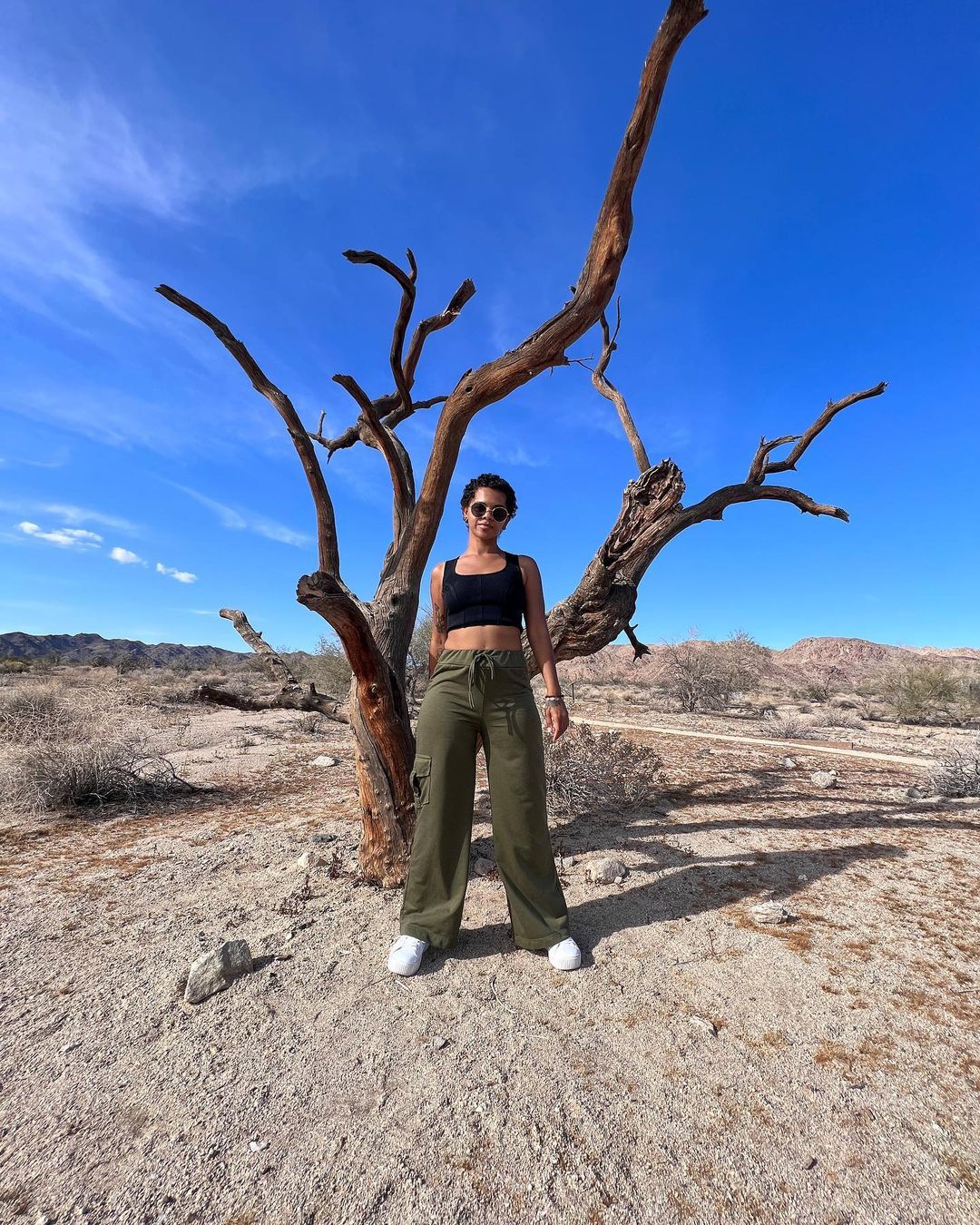 Lina wrote, "Thank you for creating awareness, and I am sorry for your loss."
Shayna commented, "Posting this must have required immense strength." [sic]
Tammi conveyed her thoughts, saying, "This is a tragic and horrifying situation! I am deeply sorry for your loss. Thank you for spreading awareness."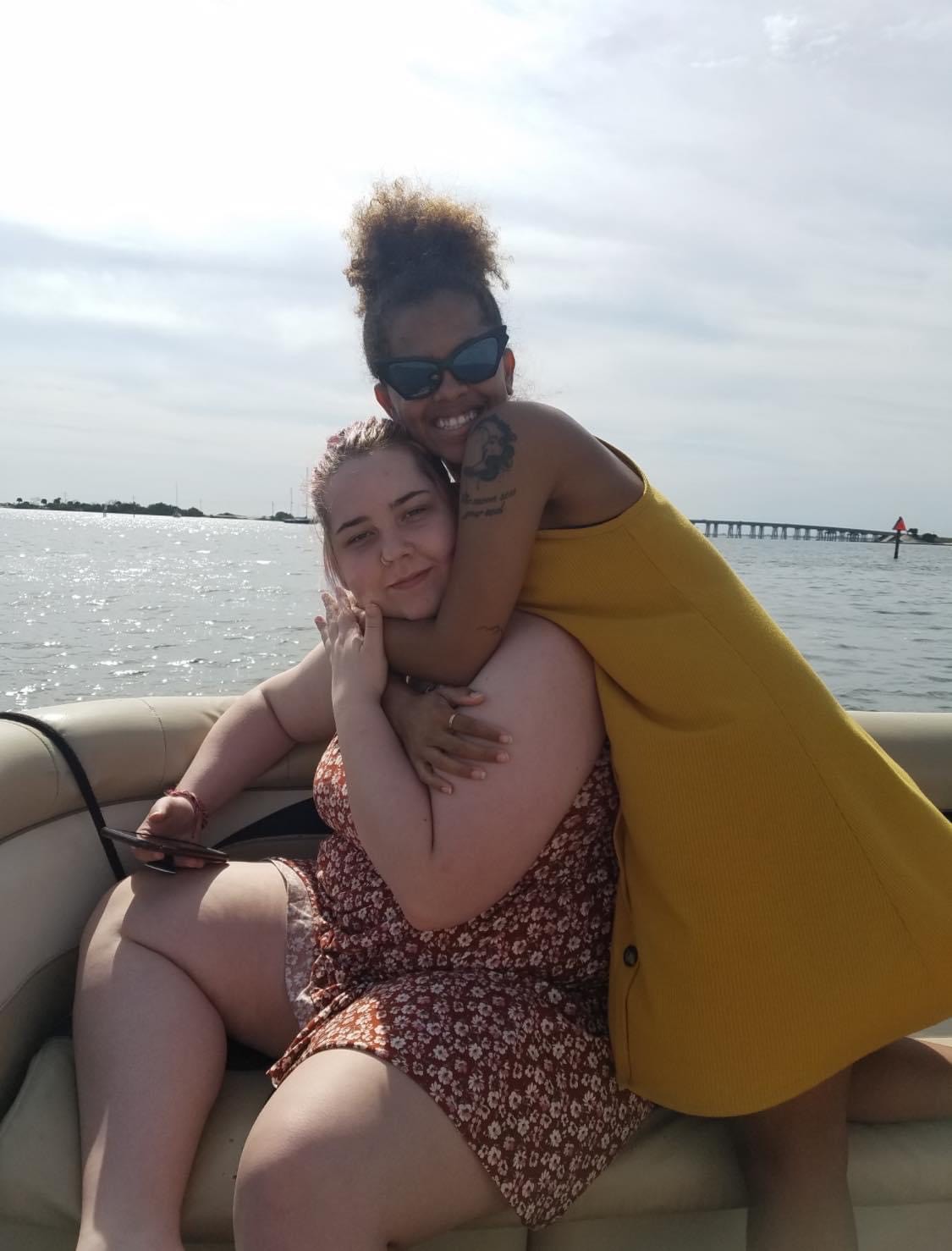 Millie responded, saying, "I'm so sorry to hear about your sister. Thank you for bringing awareness; I had no idea."
Rich added his words of support, "Wishing you continued healing, love, and light."