Nissan has revealed the striking Nissan Hyper Tourer, the latest addition to its series of cutting-edge electric vehicle (EV) concepts set to grace the Japan Mobility Show, commencing on October 25.
The Nissan Hyper Tourer will be presented in physical form at the event, where its allure will take centre stage.
This all-electric minivan focuses on nurturing and fortifying the connections among individuals as they embark on their journeys together.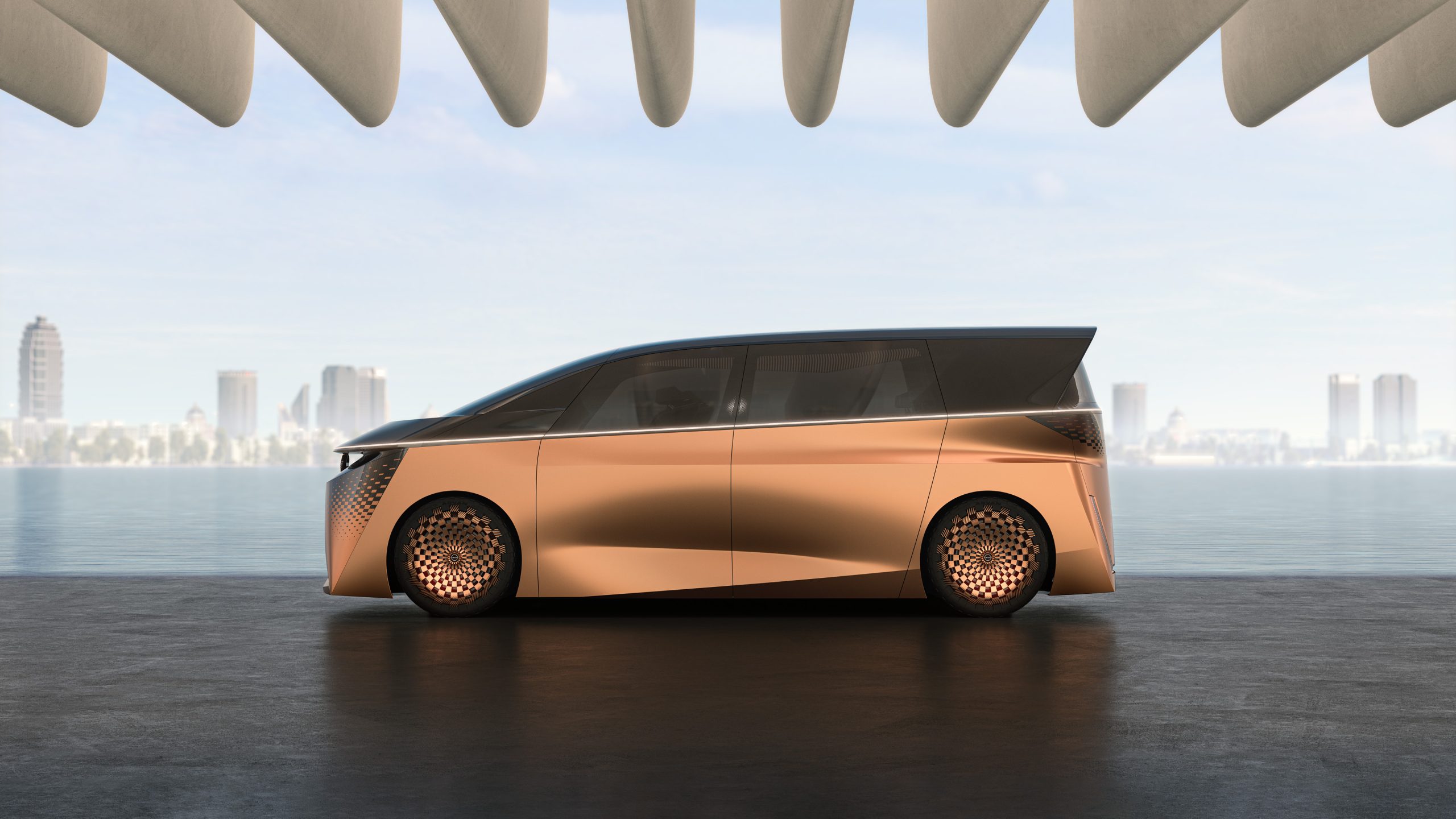 The Nissan Hyper Tourer concept is finely tuned to cater to those with a penchant for life's more exquisite indulgences, relishing the camaraderie of friends and colleagues during road trips or business excursions.
Elevating the experience, the Nissan Hyper Tourer amalgamates the essence of omotenashi, embodying Japanese hospitality, with a spectrum of advanced technologies, including autonomous driving capabilities.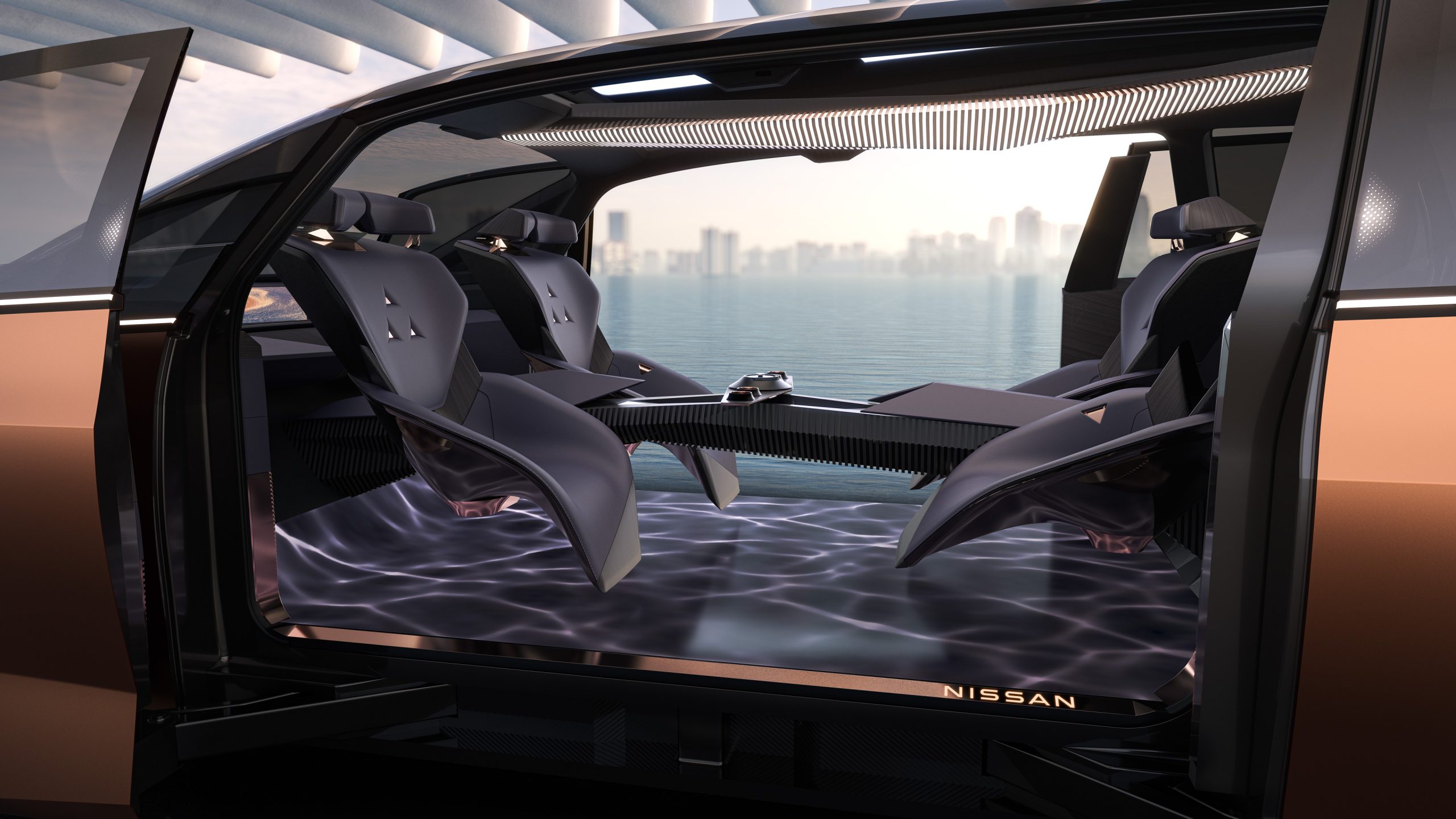 Furthermore, the vehicle's V2X (Vehicle-to-Everything) functionality and high-capacity battery enable the provision of electricity to residences, retail establishments, and offices, enhancing its utility in various business scenarios while on the move.
The exterior design, thoughtfully crafted to convey an ambience of comfort, features sleek body panels and crisply defined character lines that encapsulate the essence of traditional Japanese aesthetics. Its commanding presence effortlessly harmonizes with the surrounding landscape.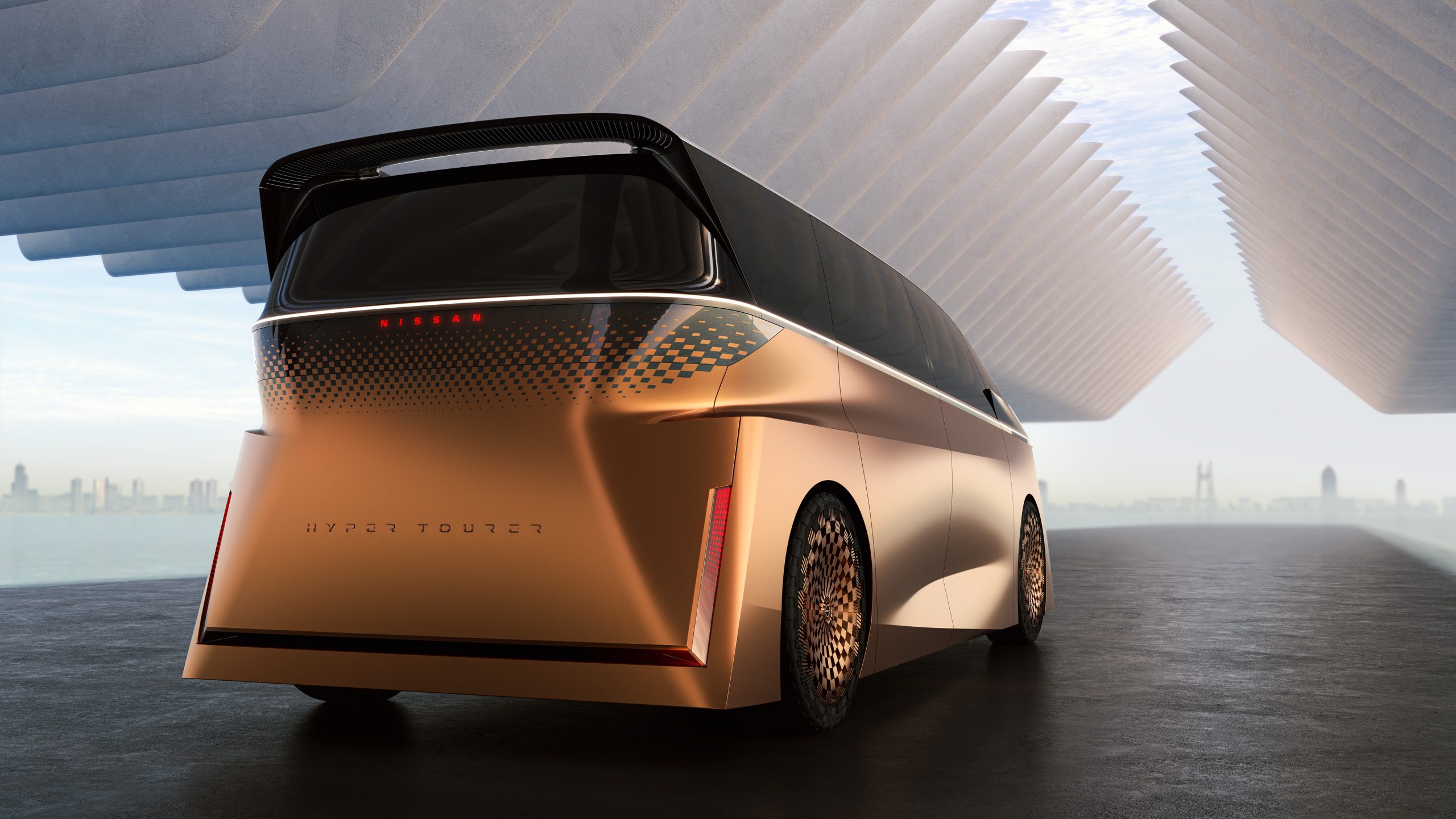 The vehicle's sides sweep diagonally from the front to the rear fender, enhancing both aerodynamic efficiency and the sense of seamlessness achieved through the combination of EV technology and autonomous driving.
The white waistline serves a dual purpose as a headlight and signature lamp. At the same time, the Kumiko-patterned wheels and the gently flowing body lines bestow a premium ambience that transcends the class of this innovative concept.
The spacious interior owes its existence to Nissan's EV Technology Vision, which streamlines compact components and high-energy-density all-solid-state batteries, resulting in a groundbreaking approach to vehicle packaging. This engineering feat results in an ultra-low centre of gravity, which, when paired with the vehicle's advanced e-4ORCE all-wheel control system, delivers a seamlessly smooth acceleration and deceleration experience.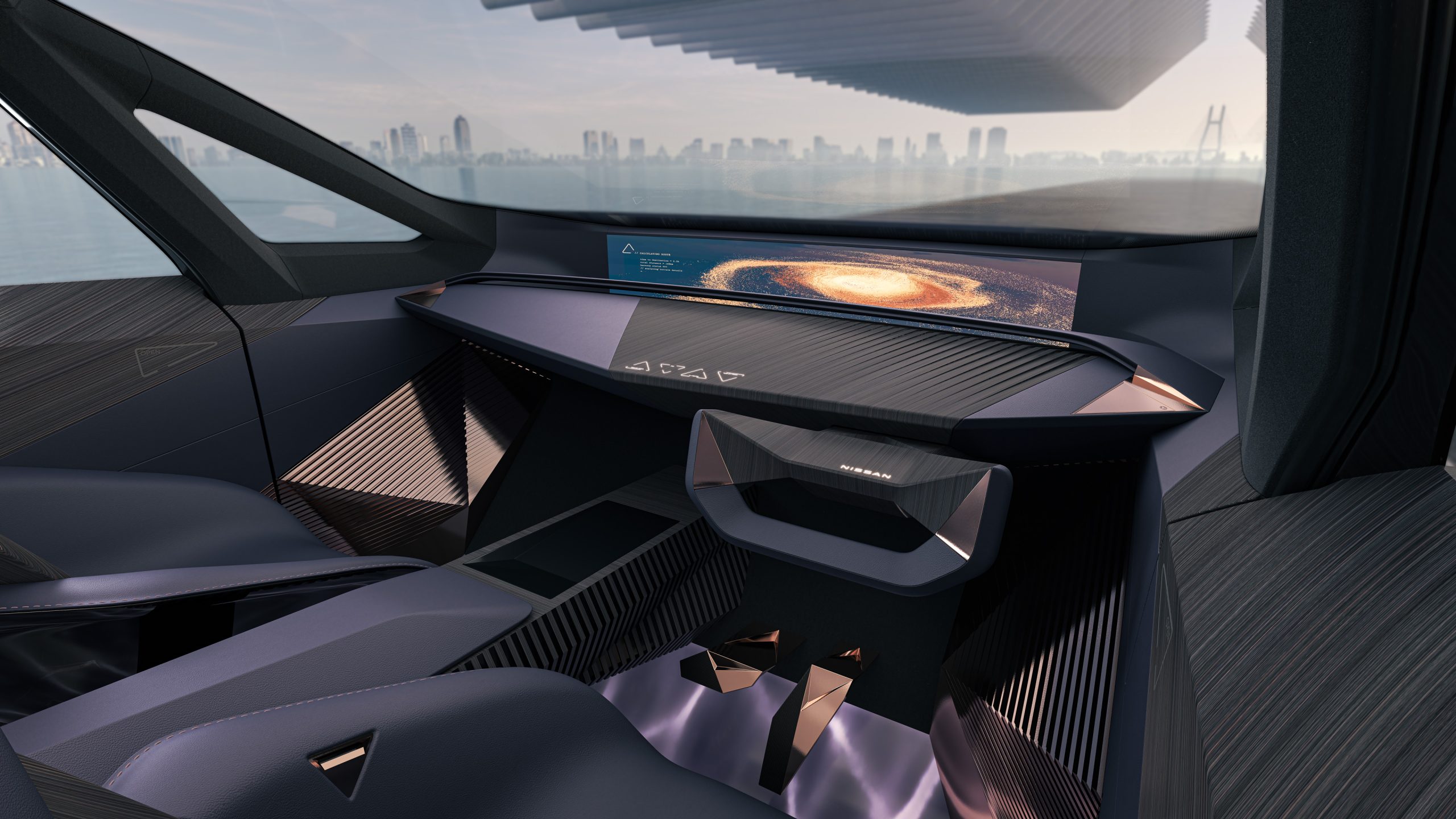 Adding an extra layer of luxury, the overhead console and lighting are adorned with traditional Japanese kumiko and koushi patterns, creating an atmosphere where digital elements and the natural world merge.
The vehicle's autonomous driving capabilities grant the driver the freedom to engage with fellow travellers. Front seats capable of swivelling 360 degrees enable face-to-face discussions between front- and rear-seat passengers. Meanwhile, rear-seat passengers have access to a wearable display, affording them control over navigation and audio on the front-seat centre display, fostering unity among all occupants.
In an innovative fusion of technology and ambience, an AI system diligently monitors biometric indicators, including brain waves, heart rate, respiration, and perspiration. Seamlessly tailors music selection and lighting to match the passengers' mood.
With the Nissan Hyper Tourer concept, Nissan envisions a reimagined road trip, where the comfort of a luxurious living space converges with the convenience of a passenger van, all packaged within a stylish and futuristic embodiment.
Disclaimers:
This content and images have been licensed to use by Jam Press, edited and syndicated by https://www.znewsservice.com/.
Should you have any questions relating to this content please get in touch with Jam Press via  https://www.jampress.co.uk/contact-us/