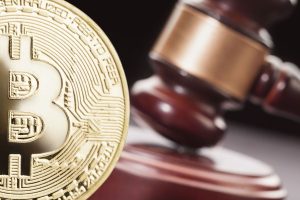 With the rise of blockchain technology, there is an increasing need for legal experts in this field.  Crypto lawyers understand the legal complexities of blockchain and cryptocurrency and guide individuals and businesses through the confusing legal issues surrounding these new technologies. This article will outline the roles, responsibilities, and path to becoming a cryptocurrency lawyer in a straightforward manner.
Understanding the Role of Blockchain Lawyers
Blockchain lawyers are individuals skilled in the legal field, focusing on blockchain and cryptocurrency issues.
Their tasks involve:
Informing clients about blockchain and cryptocurrency laws.
Creating and reviewing contracts involving blockchain and cryptocurrencies.
Helping clients comply with blockchain and cryptocurrency regulations.
Representing clients in legal cases involving blockchain and cryptocurrencies.
Keeping up with new blockchain and cryptocurrency laws and advising clients as needed.
Steps to Become a Blockchain Lawyer
Earn a JD Degree: Attend an accredited law school to acquire a Juris Doctor (JD) degree, learning legal principles and writing.
Learn Blockchain Technology: Gain hands-on experience in the industry or through courses to understand blockchain's applications and legal challenges.
Understand Cryptocurrency: Familiarize yourself with the creation and trading of cryptocurrencies, engaging in courses or staying updated with industry news.
Keep Up with Regulations: Stay informed about the current laws and regulations pertaining to blockchain and cryptocurrency.
Get Certified: Pursue certifications from recognized bodies in blockchain law to enhance your expertise and marketability in the field.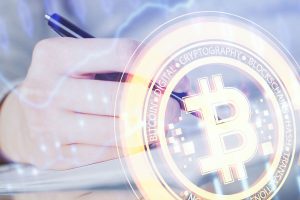 Key Legal Challenges for Blockchain Lawyers
Blockchain lawyers navigate various legal challenges due to the growing adoption of blockchain and cryptocurrencies:
Securities Law
Many cryptocurrencies might fall under securities in US law, requiring registration with the SEC and adherence to specific regulations.
Tax Law
Cryptocurrency taxes are intricate. Lawyers advise on capital gains taxes, income from mining, and tax reporting necessities.
Intellectual Property
Blockchain faces issues like patent infringement, trade secrets violations, and matters related to open-source licensing.
Privacy & Data Protection
With large data transactions in blockchain, lawyers guide clients on complying with data protection laws, including GDPR and CCPA.
Blockchain Influence on Legal Field
Blockchain is transforming not just business but also the legal sector in various ways:
Smart Contracts
These are automated, self-executing contracts on blockchain, simplifying aspects of agreements like payments, potentially reducing reliance on lawyers for some tasks.
Secure Data Sharing
With blockchain, data can be securely shared between parties without needing lawyers as middlemen, streamlining legal processes and cutting costs.
Immutable Records
Blockchain offers tamper-proof records, minimizing disputes over document authenticity and possibly reducing the need for legal intervention.
Regulatory Compliance
The technology aids lawyers in ensuring regulatory compliance thanks to transparent, auditable transaction records.
Specialized Crypto Consulting with Prifinance Legal Experts
Expert crypto consulting is available from Prifinance, offering essential legal support for businesses. With a team of seasoned attorneys well-versed in blockchain technologies and cryptocurrencies, Prifinance is equipped to offer knowledgeable advice and effective solutions for legal challenges.