Balenciaga presents a remarkable tweed jacket with a loose fit, available for purchase at the staggering price of £3,850.
This fashion piece, reminiscent of a geography teacher's chic attire, extends down to the knees of the wearer.
The jacket's sleeves are exceptionally long, concealing the hands of those who don it.
Recently unveiled by the fashionable label, this unisex jacket has garnered attention.
Despite its exorbitant price tag, it deviates from the norm of traditional wool tweed jackets, as it is crafted from a blend of cotton and polyester.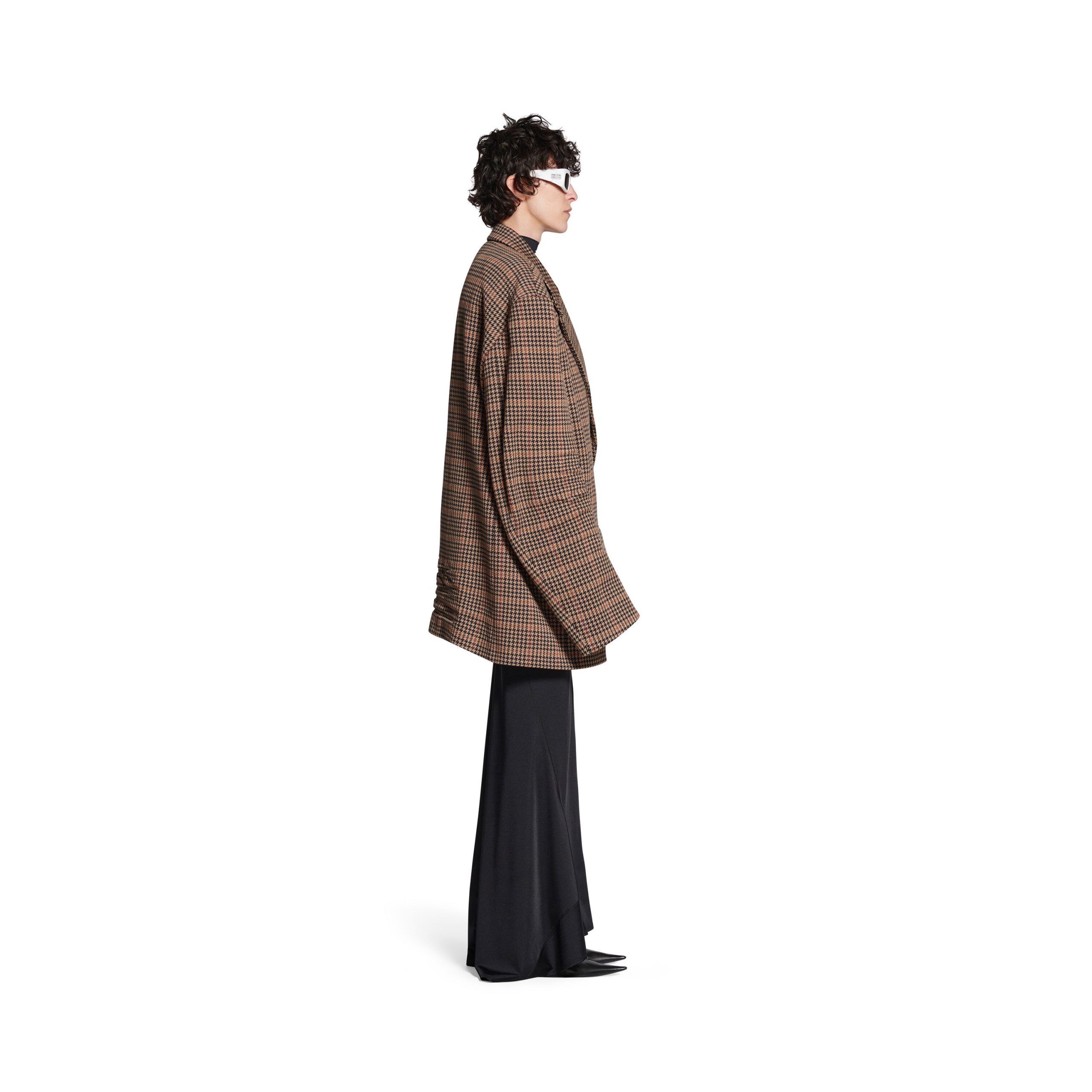 Dry cleaning is the only recommended method of cleaning for this garment.
It constitutes a portion of Balenciaga's autumn 2023 collection, adding to its allure.
The 'Tailored Knitted Jacket in beige houndstooth knit' is currently available for pre-order.
Alternatively, Shein offers a similarly patterned jacket of regular size for a mere £26.99.
This implies that customers could acquire 142 jackets from Shein for the same price, while ensuring a proper fit.
The product description states, "Crafted from houndstooth knit, this item is suitable for both men and women.
With its oversized fit, notch lapel, and single-breasted design with two buttons at the front, this jacket exudes a distinctive style.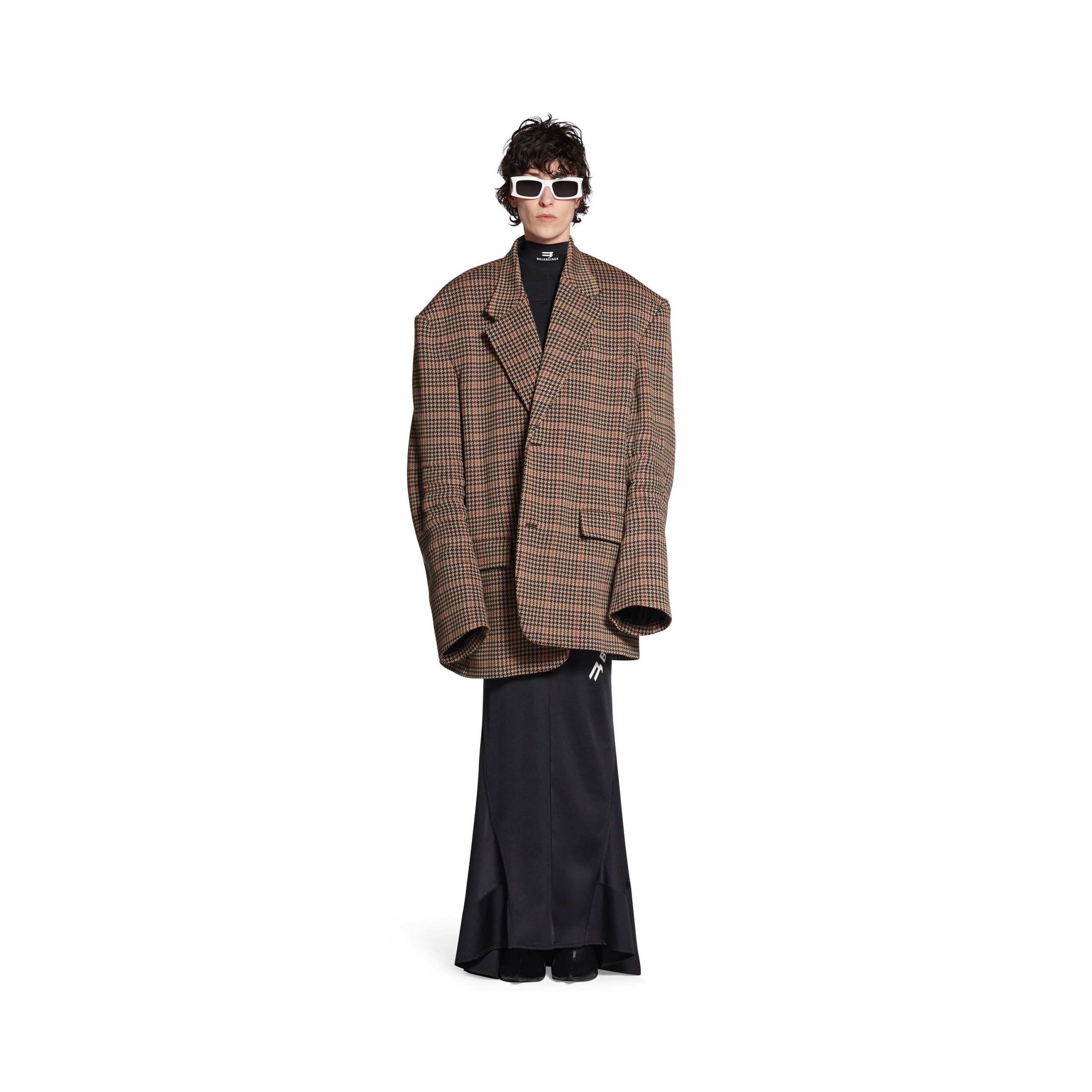 Featuring one piped pocket at the chest and two flap pockets at the front, it provides ample storage space.
Additionally, the jacket boasts four button cuffs and exhibits a crinkled effect at the back and crook of the arm."
Renowned personalities such as Kim Kardashian, Naomi Campbell, and Dua Lipa count themselves among Balenciaga's loyal fans.
However, the fashion house faced criticism in November last year for their utilization of bondage bears and children in an advertising campaign.