A mother has been left devastated after learning that her toddler's body is riddled with tumours, despite doctors initially dismissing her concerns.
Tiffany McConathy, an advanced oncology certified nurse practitioner, became aware that something was wrong when her ten-month-old daughter, Nora, developed weakened muscles on the right side of her face. Initially diagnosed with Bell's palsy, a temporary condition, Tiffany had a nagging feeling that there was more to the story and insisted that doctors conduct an MRI, which they hesitated to do.
Unfortunately, the MRI revealed tumours scattered throughout Nora's body, leading to a heartbreaking outcome.
"I had doubts about the Bell's palsy diagnosis and persisted with the idea of an MRI," said Tiffany, who resides in Arkansas, US, and is also a mother to five-year-old Zane. "However, the doctors were confident that her symptoms would resolve on their own. Although they likely had their reasons for initially hesitating to perform an MRI, I had a sense that something was amiss when considering all the clinical evidence."
The shocking revelation about Nora's tumours left Tiffany completely stunned. Given her profession, she understood the grim odds and was aware of the significant likelihood that Nora wouldn't survive. Determined to make the most of their time together, Tiffany decided to cherish every moment with Nora and provide her with the best possible days.
Tiffany first noticed her daughter's facial weakness in September 2021 and immediately rushed Nora, who was then one year old, to the hospital with her husband, Jeremy. Following a consultation with a neurologist, Nora was diagnosed with Bell's palsy, and the family was sent home. However, six weeks later, Nora became extremely lethargic, exhibited strange behavior, and refused to eat, prompting Tiffany to bring her back to the hospital.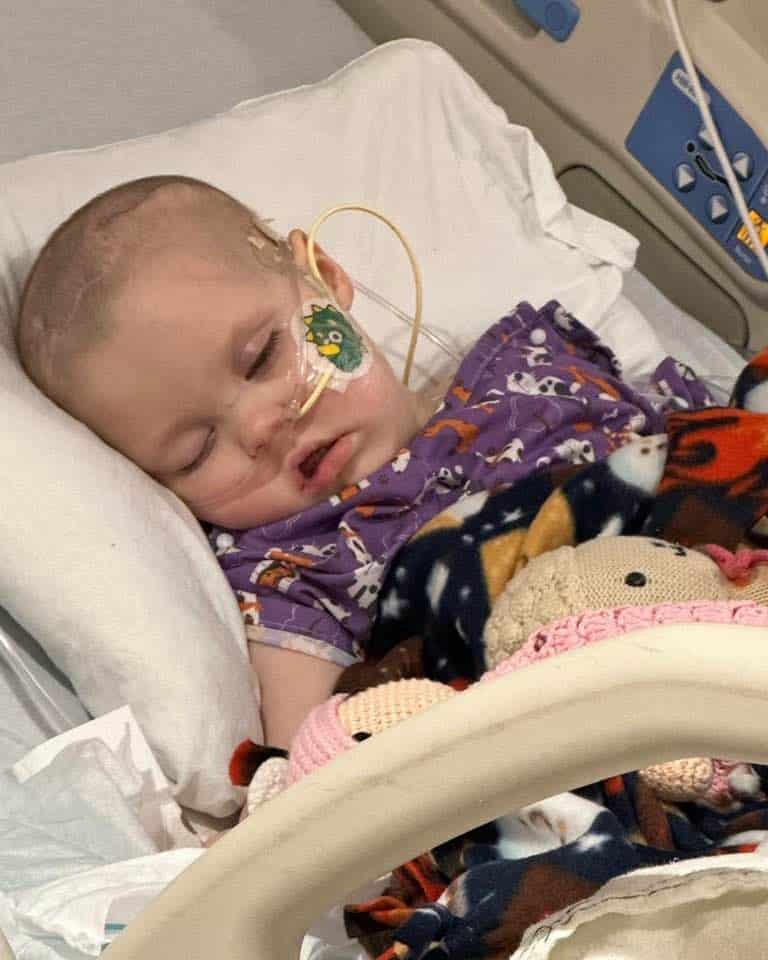 On November 3, Nora underwent a biopsy, which revealed embryonal tumours with multilayer rosettes, an aggressive brain tumour that primarily affects children under three. Nora's treatment began on November 15 and included a port and gastric tube, three rounds of intensive chemotherapy, and a shunt to alleviate the increased pressure on her brain caused by fluid accumulation.
Although Nora was scheduled for a stem cell transplant, her plans were disrupted when she contracted asymptomatic Covid, resulting in a delay. Tragically, several months later, on February 18, 2022, Nora passed away.
Recalling Nora's last moments, Tiffany said, "I can vividly replay her last day and a half. At 12:36 am, her heart rate started to decline. At 12:38 am, a part of my heart died. She was the sweetest, sassiest, and most beautiful child. There were a whirlwind of emotions—I felt relief for her, knowing she would no longer suffer and had found peace with Jesus. I felt numb, wondering how I would continue without a piece of my heart. I felt confused, questioning how it happened so quickly and if there was anything I could have done to prevent it. I have learned that it's okay to experience multiple emotions simultaneously. Most days, I find myself content yet grieving, and that's alright."
In their efforts to assist other children battling rare cancers, Tiffany and Jeremy sought to have a research autopsy performed on Nora. Regrettably, their request was denied due to Nora's positive Covid test.
Tiffany shared, "The most unfortunate aspect of her passing was that my husband and I wanted to pursue a research autopsy for tissue sampling. Unfortunately, the hospital couldn't conduct the autopsy due to Nora's positive Covid status. We wanted to help other children."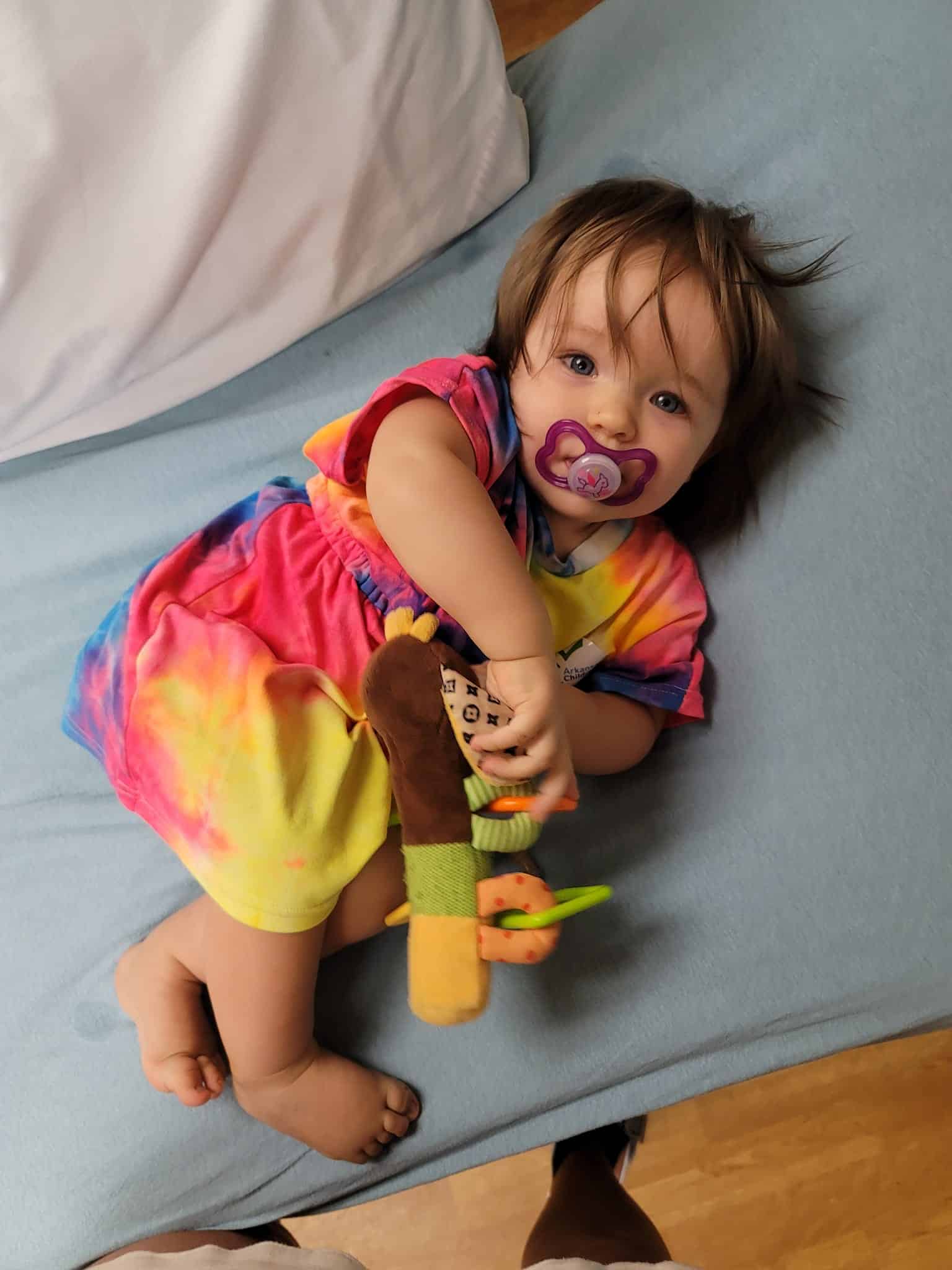 To honor Nora's memory and contribute to pediatric cancer research, the couple established a non-profit foundation called Princess Nora's Warriors, which has raised £175,000 ($223,000) to date. Tiffany expressed her commitment to raising funds for research and providing financial support to families enduring the most challenging times of their lives.
She said, "Since my daughter's cancer diagnosis, I've discovered a significant lack of funding for pediatric cancer research. I hope to continue raising funds for research and assisting families both emotionally and financially during this difficult period. Our ultimate goal is to witness a cure for pediatric cancers!"
Jam Press reached out to Arkansas Children's Hospital, where Nora received treatment, for a response but had not received one at the time of publishing.