In a story reminiscent of the magical world of J.R.R. Tolkien's "Lord of the Rings," Glen Michael Herbert, a 60-year-old wood carver from Devon, England, has created his very own off-grid home on wheels, inspired by the enchanting tales of Middle-earth. Glen, who spent over £30,000 crafting his unique mobile abode, has affectionately named his van "Radagast," after the brown wizard in the beloved fantasy series.
Glen decided to embark on this unconventional lifestyle after years of constant travel to sell his woodcarvings. His desire for a deeper connection with nature led him to create a home deep in the woods among the birds and bees.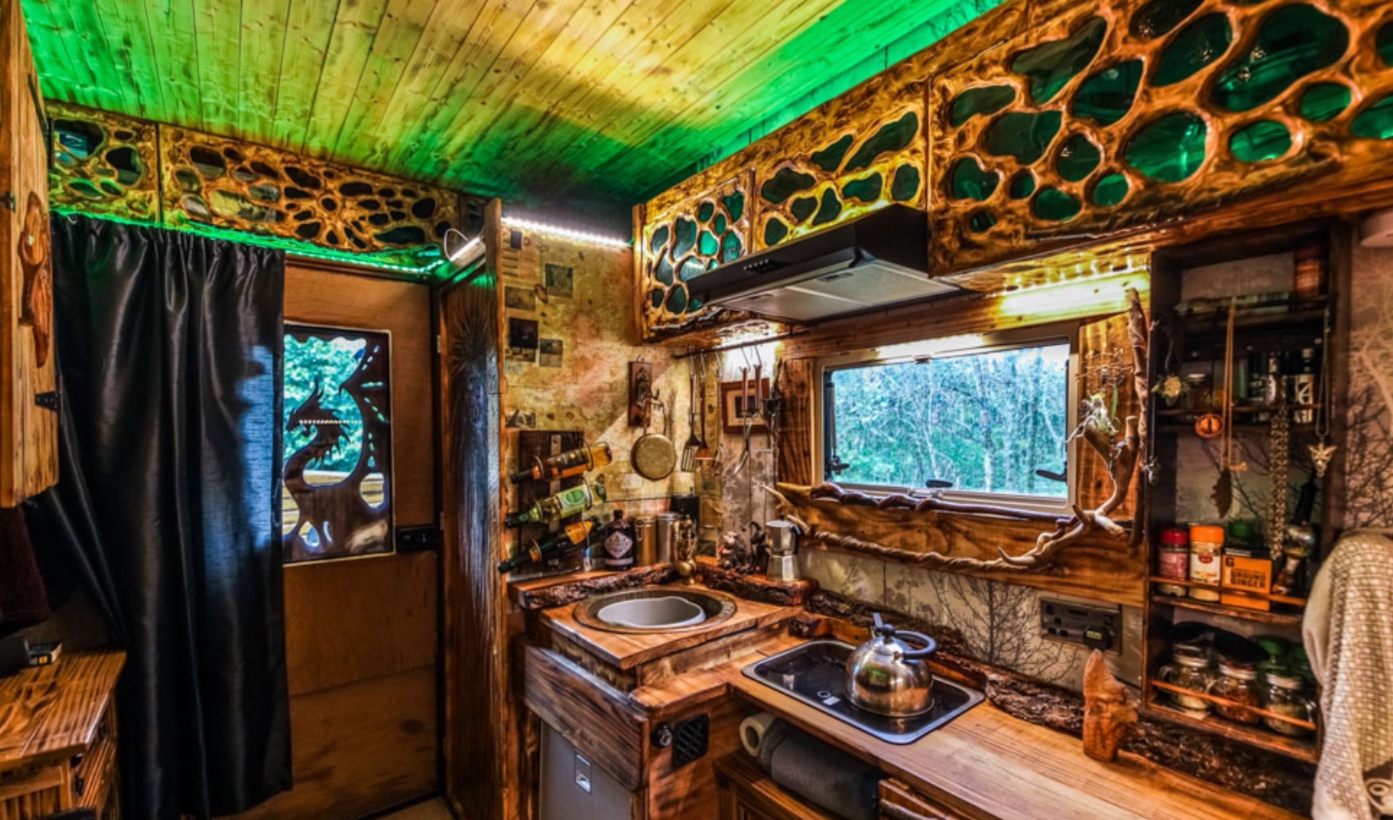 Glen shared about his lifestyle choice, "I was drawn to this life as I'd always wanted to be a guardian of a woodland." His van, Radagast, reflects his love for "The Lord of the Rings" and "The Hobbit." Intricate scenes from the series are hand-carved into the van's exterior, transforming it into a rolling work of art.
One of the standout features of the van is a wood carving of a mythical woodland dragon named Bolton, inspired by the legend of the Dragon Who once soared over the New Forest in Hampshire. Glen's artistry beautifully depicts the Dragon's rebirth from a tree, symbolized by the Dragon spreading its wings.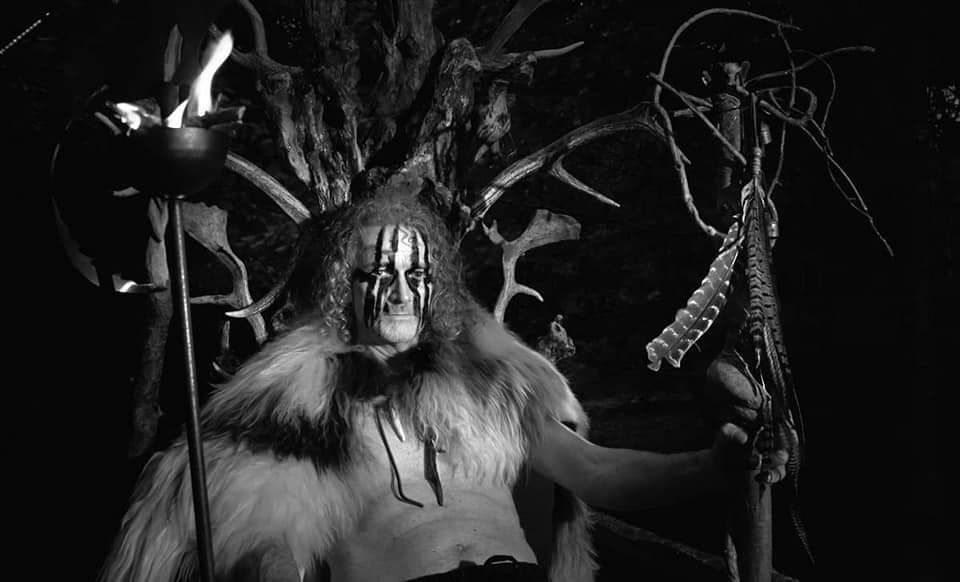 Initially, Glen didn't intend to embrace a life on the road, but he wanted to create a mobile base for his work while travelling to art shows. He purchased the van in 2017 and dedicated nine months to transforming it into a comfortable living space. Renovations included thermal insulation, a king-size bed, a pull-out small double bed that also serves as seating, woodland-themed wallpaper, carved artwork, and even a dragon-shaped door and porch.
While Glen loves his life as a woodland guardian, he acknowledges that living in a van can be challenging, especially during winter. He deals with issues like ensuring a consistent water supply, managing solar power for electricity, and tackling dampness. However, he installed a log burner, significantly improving the van's warmth and comfort.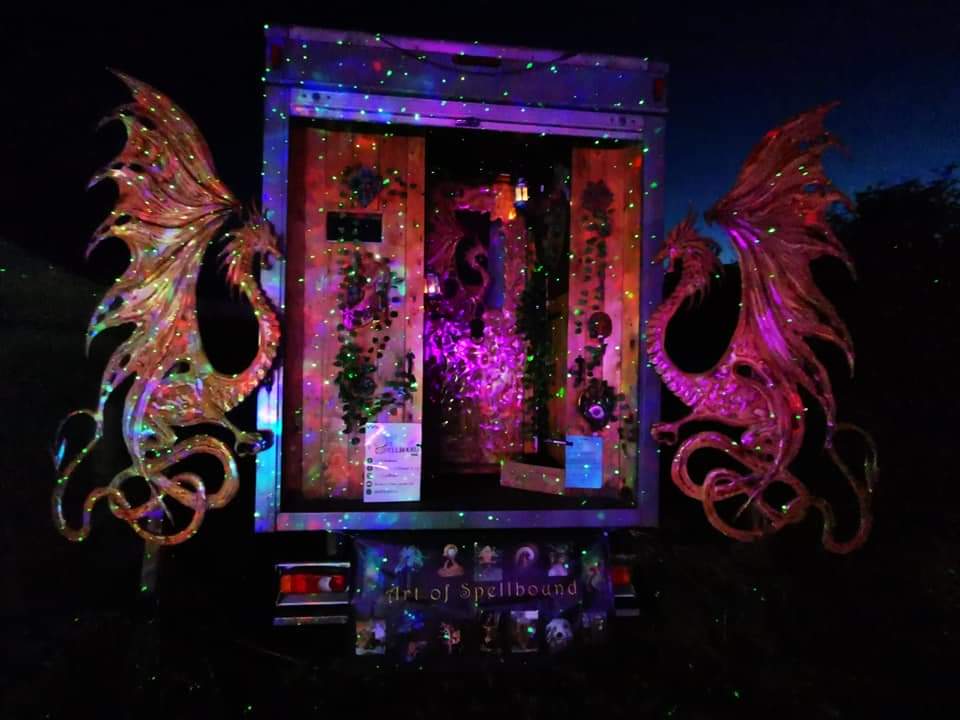 At first, Glen's family and friends might have questioned his decision, possibly considering it a midlife crisis. However, they have come to understand and appreciate his unique lifestyle over time. His two daughters, Elouise Brooks Herbert and Chloe Brooks Herbert, are proud of their father's achievements, and his friends enjoy visiting the enchanting Radagast.
Glen's van is not just a home; it's a testament to his love for nature, artistry, and the magical world of Tolkien's literature. It's a reminder that sometimes, the road less travelled can lead to a life filled with wonder and enchantment, just like the tales of Middle-earth.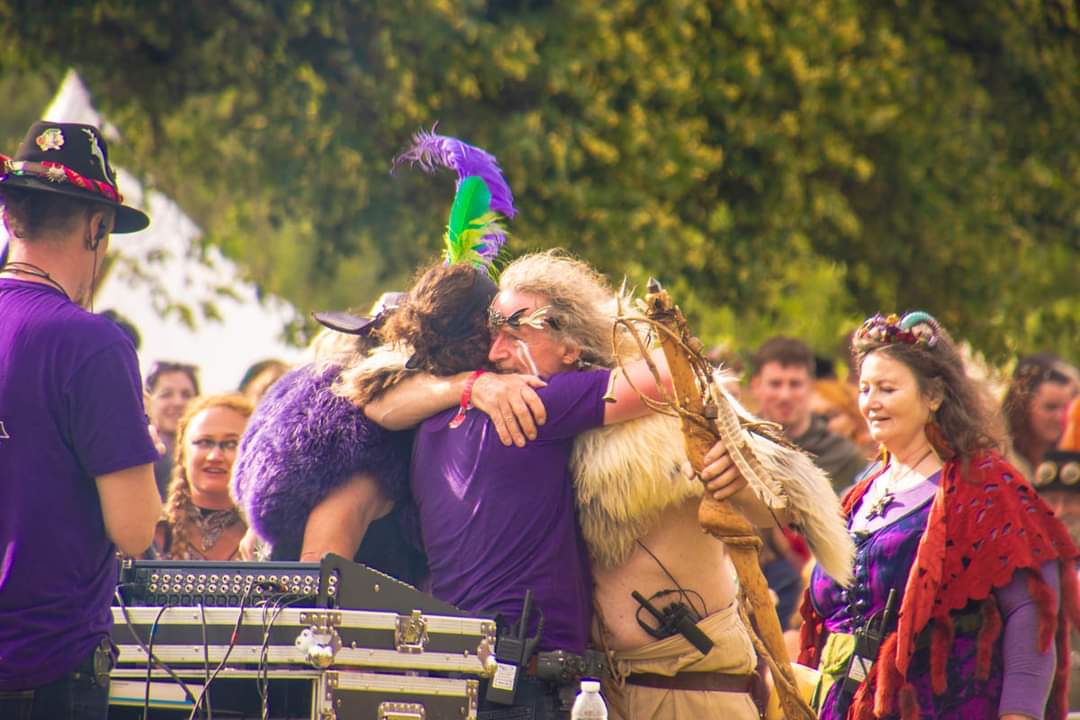 Total Breakdown of Costs:
Van: £12,000
Truma boiler: £3,500
Fridge (12-volt and gas): £550
Toilet: £400
Electrics and solar panels: £3,000
Batteries: £1,000
Other furnishings: £9,550
TOTAL: £30,000
Disclaimers:
This content and images have been licensed to use by Jam Press, edited and syndicated by https://www.znewsservice.com/.
Should you have any questions relating to this content please get in touch with Jam Press via  https://www.jampress.co.uk/contact-us/