Jermaine Pennant, a former Premier League star, had a chilling encounter when a ghost in a haunted pub called him a derogatory name and spoke to him in French.
The eerie incident took place in the historic 917-year-old Ostrich pub located in Slough, Berkshire, known for its dark history including 60 documented murders. The pub was once used as a hideout by the notorious criminal Dick Turpin while evading the Bow Street Runners. Legend has it that King John I even visited the inn on his way to Runnymede to sign the Magna Carta.
Pennant, who had represented England Under 21 in 24 matches, visited the pub accompanied by psychic medium and paranormal investigator Adam Norton. His partner, Jess Impiazzi, a former contestant on Celebrity Big Brother, was also present.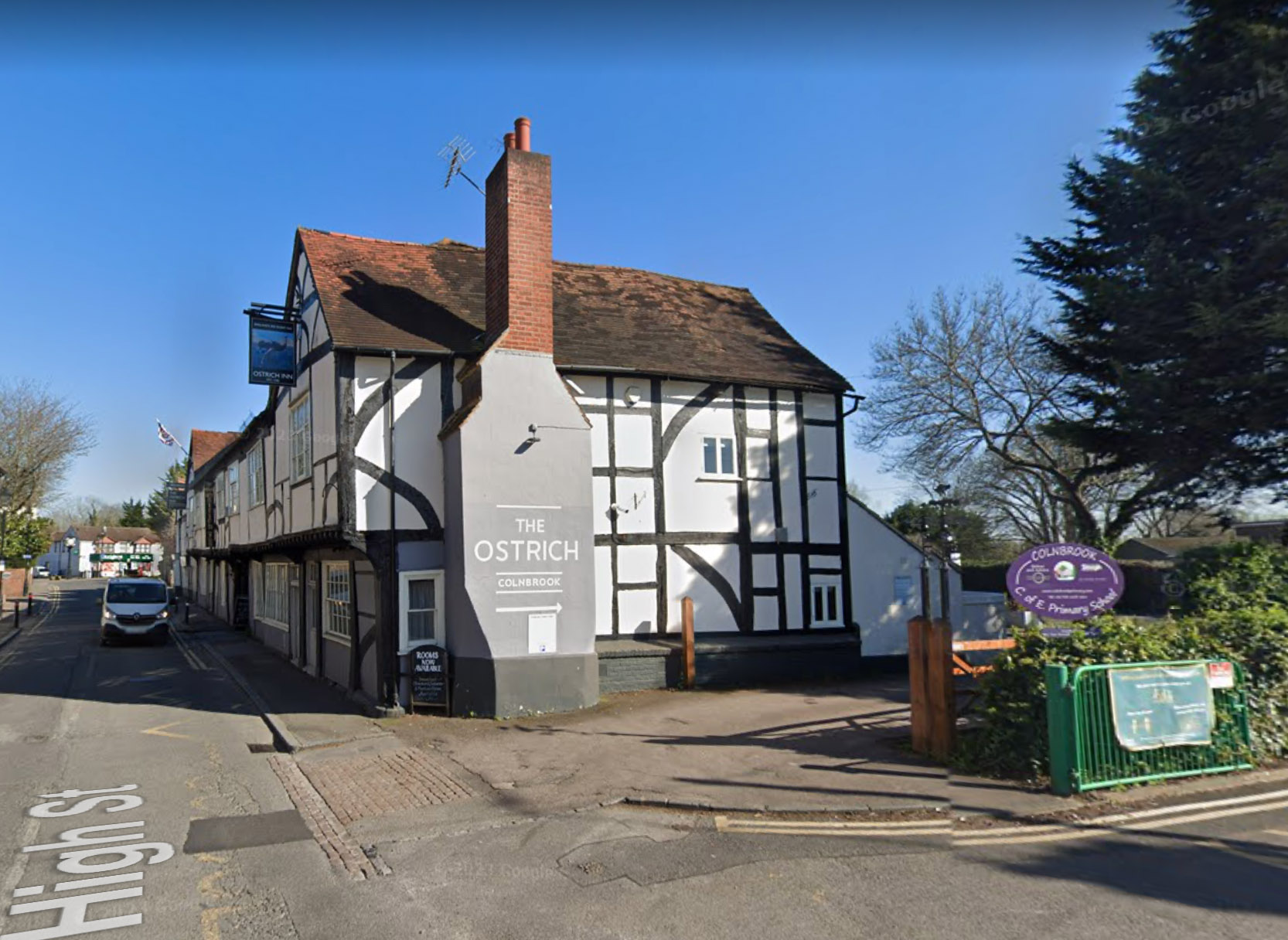 According to witnesses, the ghost initially addressed Jess by her name, causing her distress and leaving her in tears before requesting her departure. Surprisingly, the spirit then switched to speaking French when communicating with Jermaine.
The unnerved former footballer, who had played for renowned clubs such as Liverpool, Arsenal, and Stoke, sought guidance by asking the spirit box if he should leave. The response was a clear "Yes."
Adam Norton recalled, "This greatly disturbed him, but what was even more unsettling was when the spirit explicitly referred to Jermaine as a derogatory name. Shortly after, distinct scratching noises were heard from inside a wardrobe. Jermaine promptly stood up and left the building, refusing to return."
Jess shared her own experience, saying, "The Ostrich Inn was incredibly terrifying. I've participated in ghost hunts with Adam before, and there has always been something that scared me. But seeing Jermaine so frightened made it even worse for me. I felt an intense coldness in certain rooms, and the spirit communication box even mentioned my name. That truly sent shivers down my spine. Although it terrifies me, I want to continue exploring these experiences because I've become intrigued by it. The highlight of the night for me was hearing Jermaine being called a derogatory name."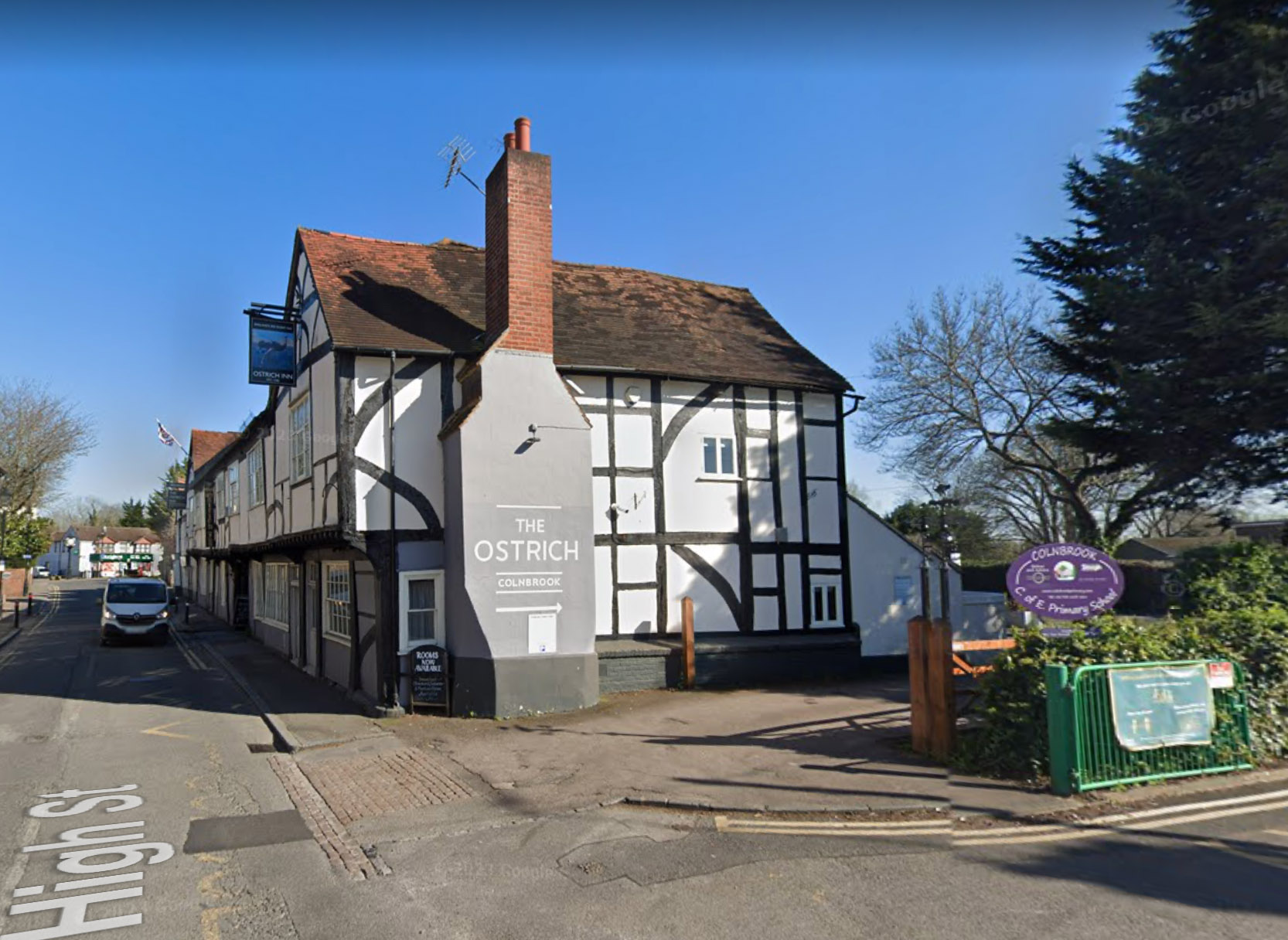 A spokesperson for The Ostrich Inn provided historical context, stating, "The foundations of The Ostrich were laid in 1106, during the reign of Henry I. Like many historical buildings, The Ostrich has witnessed its fair share of murders, with over 60 believed to have occurred here. The most notorious were committed in the 17th century by the inn's landlord at the time, Jarman, and his wife. They profited by murdering their unsuspecting guests after they retired for the night. Their nefarious scheme involved a trap door in one of the bedrooms, where they would tip the victims into a vat of boiling liquid concealed below the hinged bedstead. The dark activities of Jarman and his wife came to an end when their greed led them to plot the murder of a prominent clothier named Thomas Cole. Their heinous crimes were discovered, and Colnbrook is said to have derived its name from the body of the unfortunate Cole found in a nearby brook. While it is a captivating story, its veracity remains uncertain. The Ostrich Inn has also welcomed historical figures like Dick Turpin, who sought refuge there, and King John, who is rumored to have stopped at the inn en route to Runnymede for the signing of the Magna Carta."