A TikToker has taken the internet by storm after stumbling upon the world's weirdest supermarket, featuring unusual items like tattooed turkeys and specialized toothpaste for weightlifters.
Facundo Hernandez, popularly known as @argentiniankingg on TikTok, recently shared a video showcasing his exploration of the peculiar store named Omega Mart. Situated within the Area15 complex in Las Vegas, the supermarket's unconventional appearance quickly captured the attention of viewers, garnering over 566,100 views and 37,100 likes.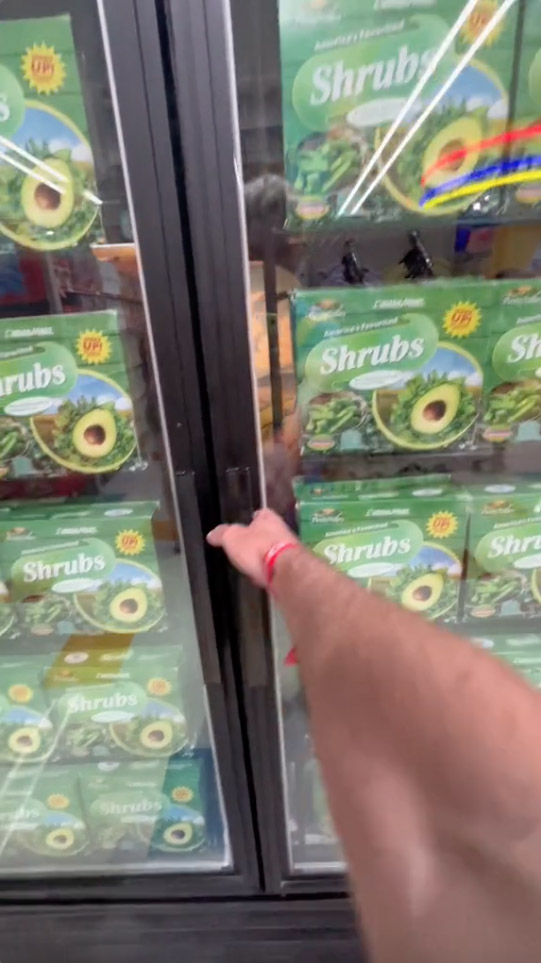 In the video, Facundo takes his followers on a tour of the store, unveiling its distinctive offerings. Keen-eyed viewers can spot the tattooed turkeys, humorously presented on a bed of lettuce. The TikToker also captures the presence of perplexing signs scattered throughout the venue, although their meanings remain elusive.
One sign reads, "Hurry hurry hurry hurry, time is unlimited," leaving visitors puzzled. Furthermore, the footage features a peculiar inflatable swan priced at an astonishing £44 and toothpaste specifically formulated for weightlifters.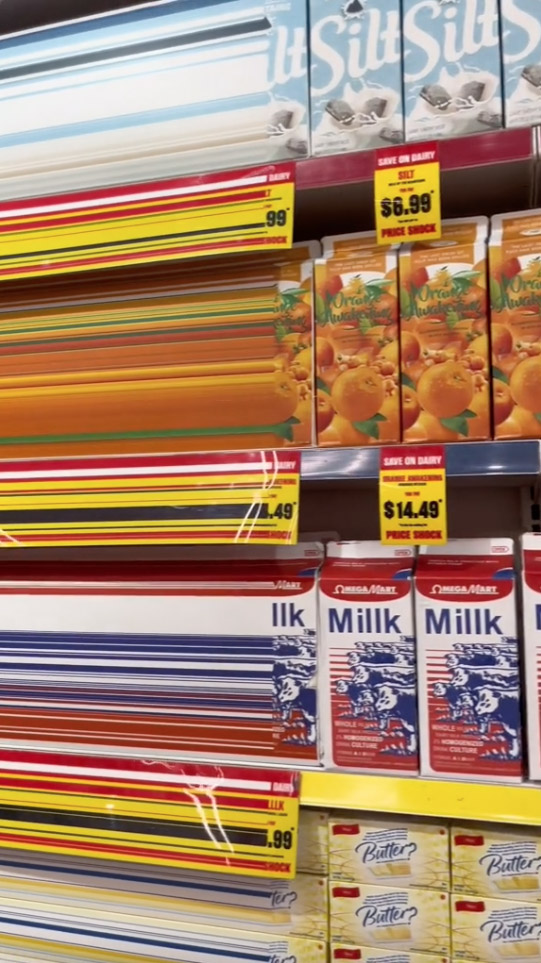 Omega Mart is not devoid of optical illusions either, with refrigerator doors that open to reveal entirely different rooms, leaving visitors awestruck by the supermarket's mind-bending atmosphere.
Viewers have expressed their astonishment at the unconventional store. Carlos remarked, "That supermarket defies the laws of physics," while Paula described it as "like a dream—surreal and meaningless." Another individual jokingly claimed, "It's the most normal supermarket in Ohio." The general consensus among viewers was that the store's unique ambiance was captivating and extraordinary.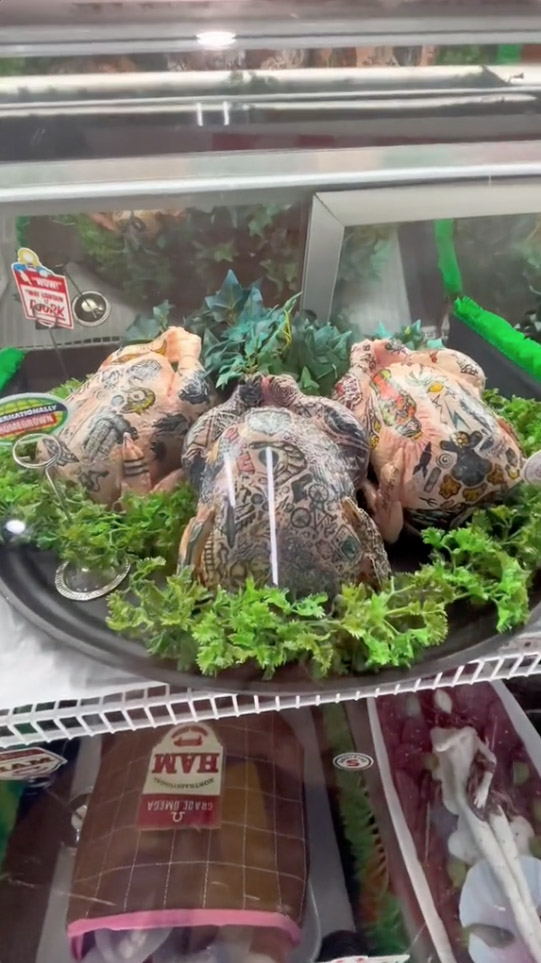 However, despite its appearance, Omega Mart is not an actual supermarket. It is, in fact, an interactive art installation crafted by the American arts company Meow Wolf.
As the TikTok video continues to circulate, more individuals are becoming intrigued by the peculiar wonders of Omega Mart, eagerly anticipating their own surreal experiences within its walls.