An incident at the Miss Gay Mato Grosso 2023 beauty pageant in Cuiabá, Brazil, left the audience in shock when a furious husband violently slammed the pageant winner's crown on the floor after his partner finished in second place.
Emannuelly Belini and Nathally Becker, both finalists, held hands as the compère announced the results. When Emannuelly was declared the winner, the two finalists shared a hug. However, Nathally's enraged partner stormed the stage, forcefully grabbing the crown just as it was about to be placed on Emannuelly's head. He then proceeded to hurl the crown against the floor, causing damage and chaos amidst the shocked crowd.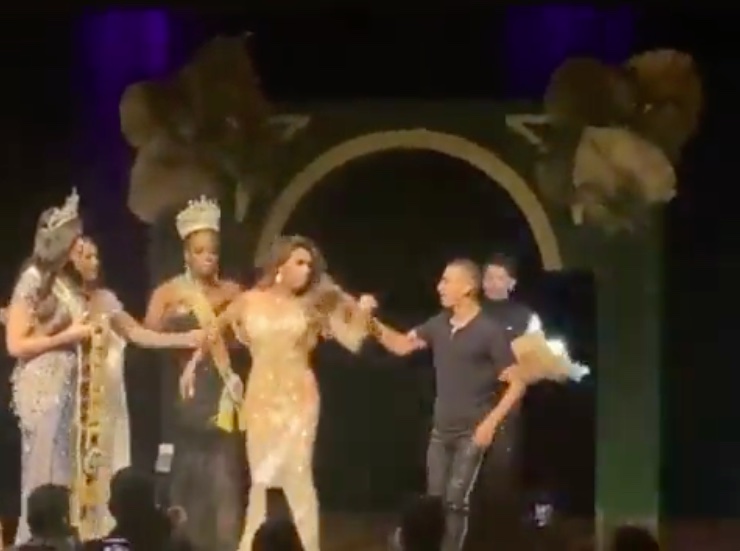 Event organizer Malone Haenisch expressed their disappointment with the incident, stating that the partner believed the result was unfair, leading to the disruptive and destructive behavior. Despite the unfortunate incident, the Miss Gay Mato Grosso pageant team congratulated Emannuelly Belini on her victory and wished her a successful reign that represents the voice and desires of the LGBTQIAP+ community.
The organizers strongly condemned the partner's actions, emphasizing that Emannuelly and Nathally should not be held responsible for the disruptive behavior of third parties. They confirmed the jury's decision and expressed sympathy towards both the crowned winner and the contestant who finished in second place.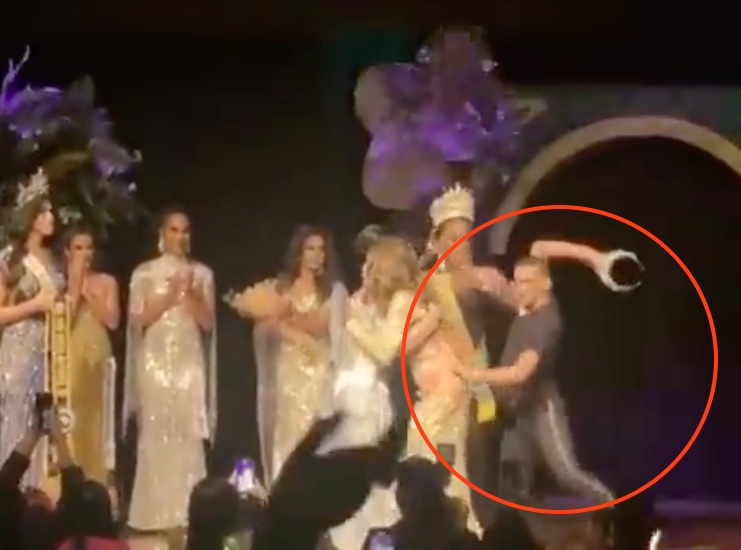 The incident has been reported to the pageant's legal team, and the organizers stated that necessary legal measures will be taken regarding the criminal incident witnessed by everyone in attendance. Emannuelly represented the municipality of Várzea Grande, while Nathally was the contestant representing Cuiabá.
The shocking episode serves as a reminder of the importance of sportsmanship and respect in competitive events, and the need to address disruptive behavior to ensure the fairness and integrity of such contests.