In a remarkable medical first for Europe, a lesbian couple has successfully had a baby that both of them carried, becoming only the second pair worldwide to achieve this feat.
The baby boy, named Derek Eloy, was born in Palma, Majorca, tipping the scales at slightly over 7 pounds 4 ounces. Estefanía, aged 30, and Azahara, 27, embarked on their journey to parenthood in March, seeking assistance at a fertility clinic.
The process began with a unique capsule containing eggs and sperm being inserted into Estefanía's vagina. This capsule was left in place for five days, enabling natural in vivo fertilisation. Following this, the best embryos were carefully selected after removing the device and were then implanted into Azahara's uterus, where Derek continued to develop.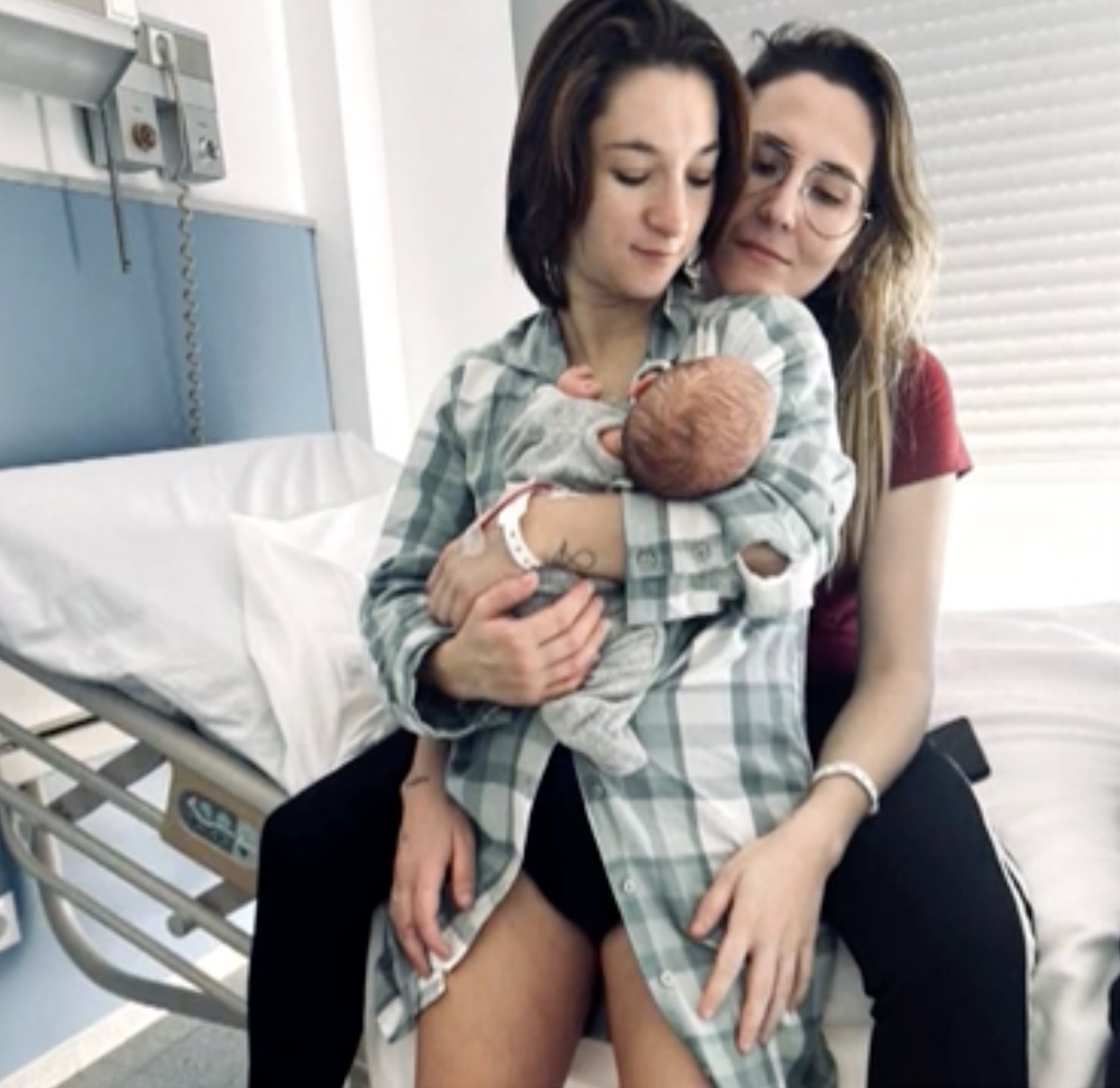 Azahara carried the baby for the full term of nine months and gave birth to him on October 30. Their son's arrival was made possible by INVOcell, a pioneering fertility treatment, costing the couple over £4,400 (€5,000) including the required medication.
A member of the medical team behind Derek's birth highlighted the uniqueness of their case, stating, "This process is special because it allowed both mothers to carry the embryo, sharing the experience for as long as they wished."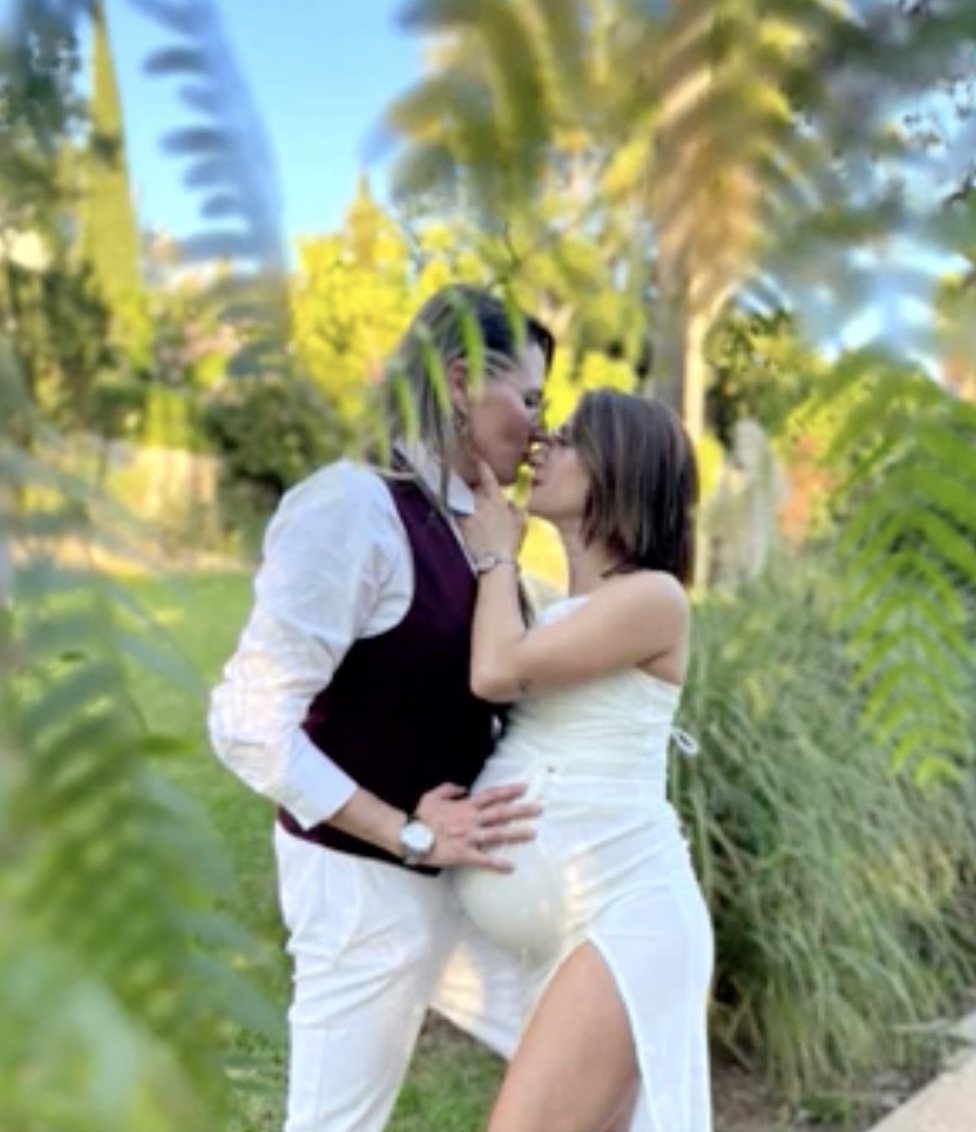 Estefanía expressed her joy to local reporters, saying, "Being able to participate in carrying Derek was incredibly exciting for me. It was an opportunity for both of us to experience pregnancy with him."
Derek is the inaugural baby in Europe to be born using INVOcell technology, a method previously utilised in 2018 by Texan couple Bliss and Ashleigh Coulter for their son, Stetson.
Reflecting on their journey, Estefanía shared, "Looking at Derek now, my partner and I feel a deep connection, knowing that he's been a part of both of us. It's a shared journey we've undertaken together."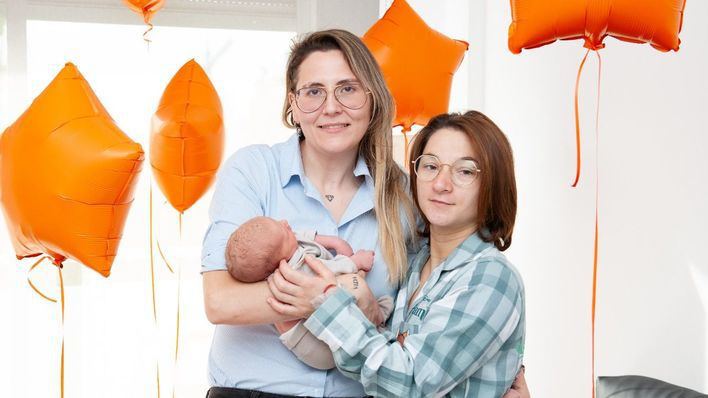 Disclaimers:
This content and images have been licensed to use by Jam Press, edited and syndicated by https://www.znewsservice.com/.
Should you have any questions relating to this content please get in touch with Jam Press via  https://www.jampress.co.uk/contact-us/