A wayward tortoise, absent from its habitat for nearly four years, has been located five miles from its native abode.
This fugitive chelonian was apprehended on the thoroughfare by local law enforcement.
On the 21st day of October, vigilant officers spotted the African spurred tortoise (Centrochelys sulcata) within the precincts of Interlachen, Florida, USA.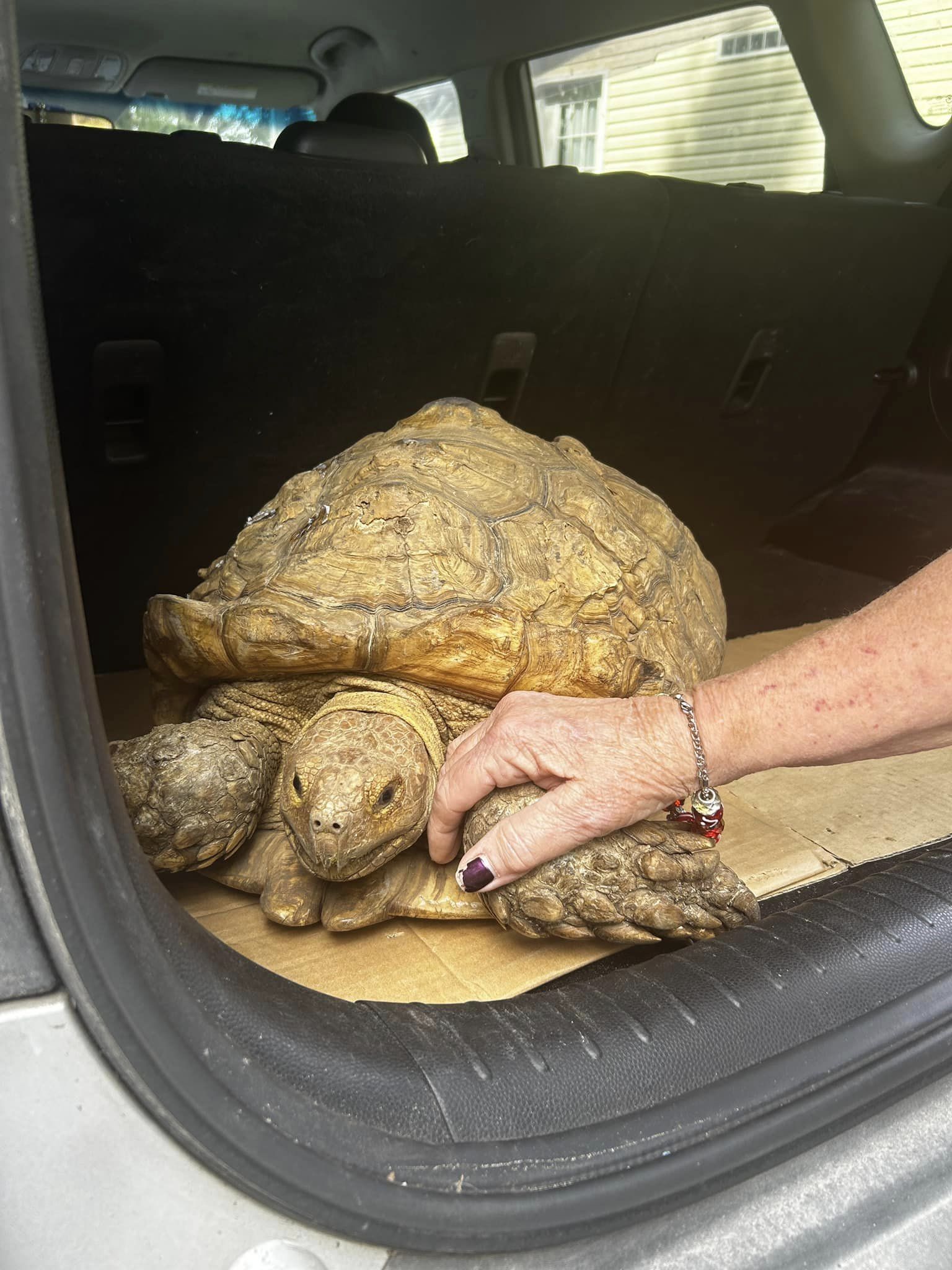 The strayed creature was subsequently conveyed to the benevolent sanctuary, Florida's Wildest Animal Rescue, in Putnam County.
Volunteers took to social media platforms to disseminate the news of their findings, garnering an inundation of responses from the populace.
Prompted by these communications, it appeared that an identical tortoise had been reported missing from the same vicinity in April 2020.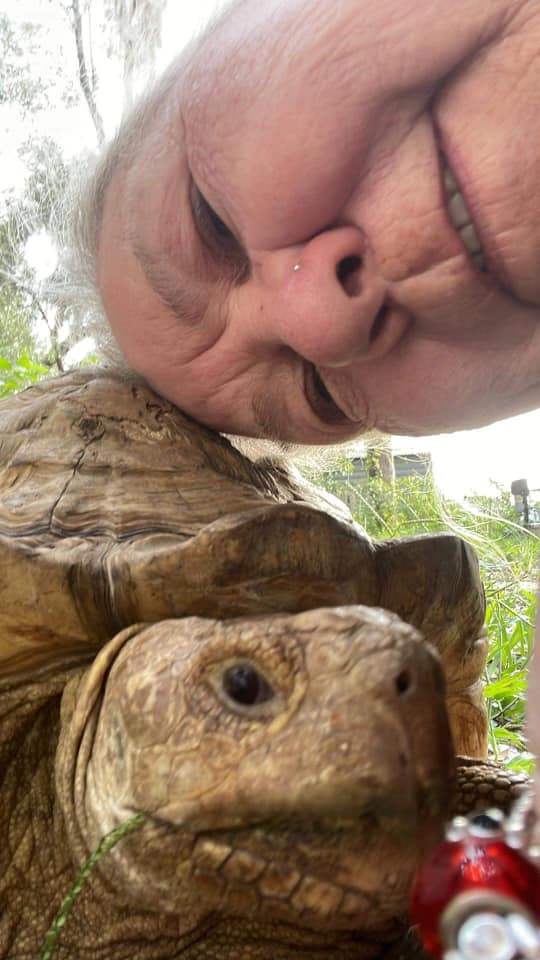 A spokesperson for the sanctuary articulated, "This narrative is nothing short of extraordinary; it unequivocally underscores the significance of unwavering hope."
"One of our ardent followers shared a post dating back to April 2020, featuring a sulcata tortoise of identical appearance," they continued.
"On meticulous scrutiny, we ascertained the unity between the images we captured and the original post—astonishingly, it was the same tortoise!
"For 3½ years, she was absent from her home, ultimately re-emerging five miles from her initial escape point.
"Regrettably, her sojourn through multiple frigid winters, bereft of warmth, has left her somewhat beleaguered. Nonetheless, she is poised for recovery.
"A consultation with a veterinarian has been advised."
The female tortoise, christened Ty, was subsequently rejoined with her astounded owner, Dagmar.
Florida's Wildest Animal Rescue expressed, "What an immensely felicitous denouement! We are elated to have facilitated her reunion with her kin."
A resident chimed in, "Incredible, a protracted absence indeed. Heartwarming to witness their reunion!"
Barbara shared, "Miracles are unequivocally within reach! Delighted to see her return."
Jamie reflected, "A tale of sublime beauty culminating in joyous fruition."
Judy inscribed, "In this era of worldly tumult, this heartwarming account is a welcome respite."
Jill mused, "If only she could regale us with her exploits. Undoubtedly, she possesses a treasure trove of enthralling narratives."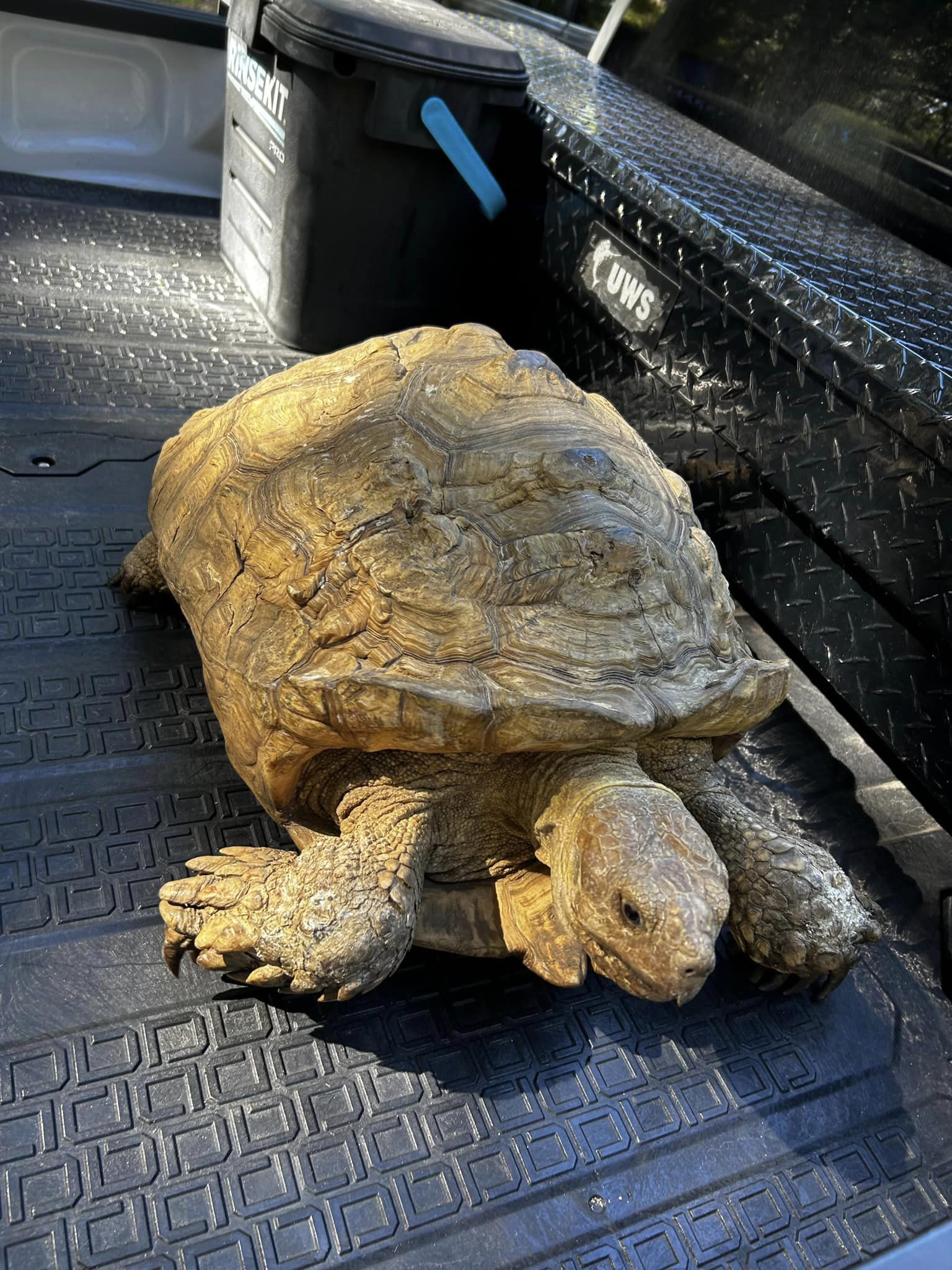 Disclaimers:
This content and images have been licensed to use by Jam Press, edited and syndicated by https://www.znewsservice.com/.
Should you have any questions relating to this content please get in touch with Jam Press via  https://www.jampress.co.uk/contact-us/