Sarah Adams, 37, and her partner Sam Cullip, 38, and their five children have a deep love for horror and Halloween, transforming their home into a year-round spooky haven. Last year, they garnered attention for their eerie decorations, which included a Halloween tree, pumpkins, creepy dolls, and costumes.
In 2023, the family has taken their obsession to the next level by spending £6,000 on terrifying decorations. Sarah, passionate about horror and Halloween since childhood, has upgraded their home with a Beetlejuice-themed bathroom, a Wednesday Addams-themed bedroom, and enhancements to their all-black kitchen.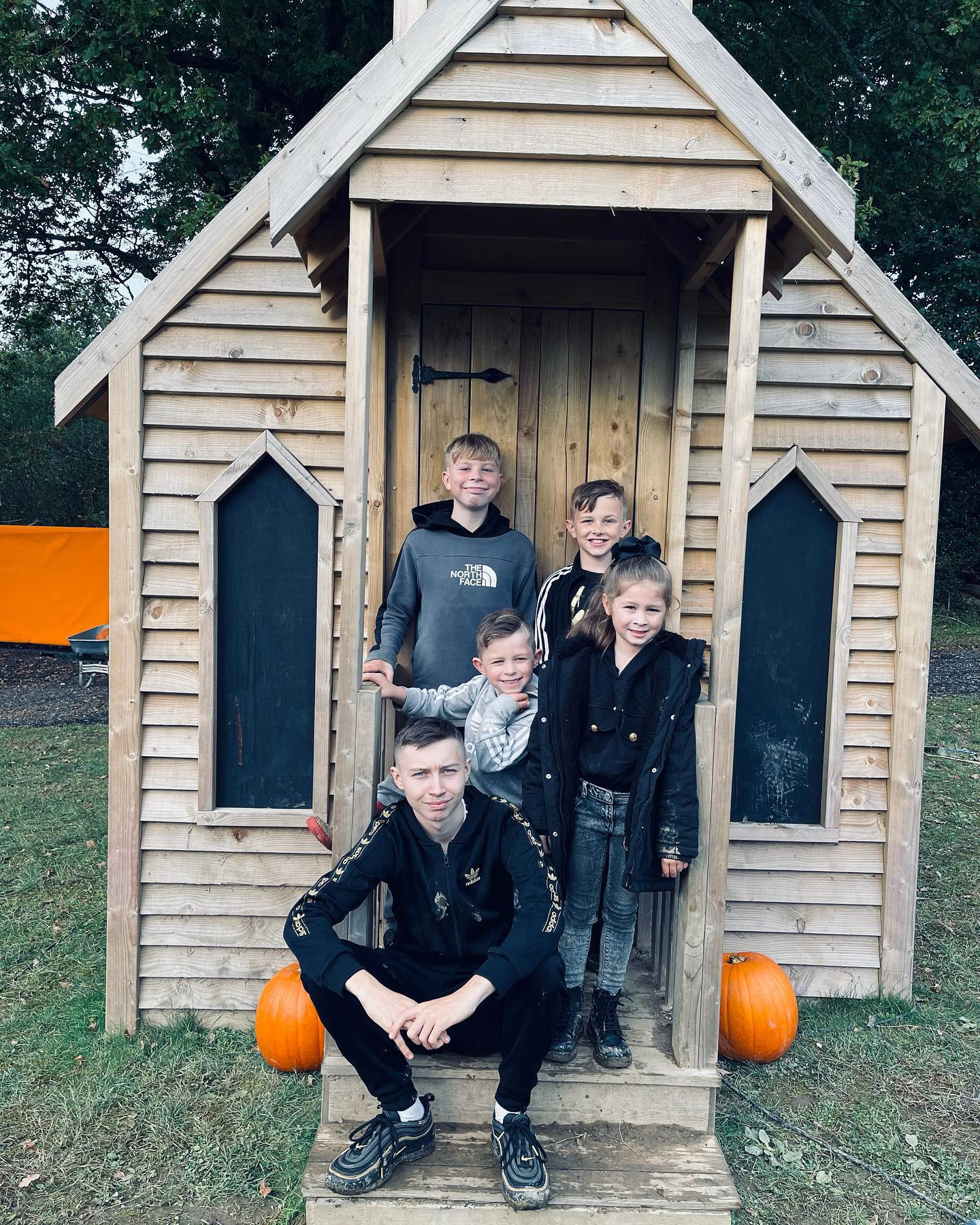 The bathroom features a framed picture that reads "In case of an emergency, draw a door," green lighting, and bats on the walls. The themed bedroom is decked out in black with pictures of Wednesday Addams and her famous quotes, along with dolls similar to those featured in the Addams Family movies. The kitchen has been transformed into an entire black theme, complete with a second-hand kitchen they purchased for £150. It boasts a singing pumpkin skeleton, horror movie-themed signs, and pumpkin crockery.
Sarah admits that the exterior of their house appears entirely normal. Hence, their neighbours have no idea about their secret obsession. Although they will put up some decorations and pumpkins for Halloween, the family primarily focuses on their home's interior transformation.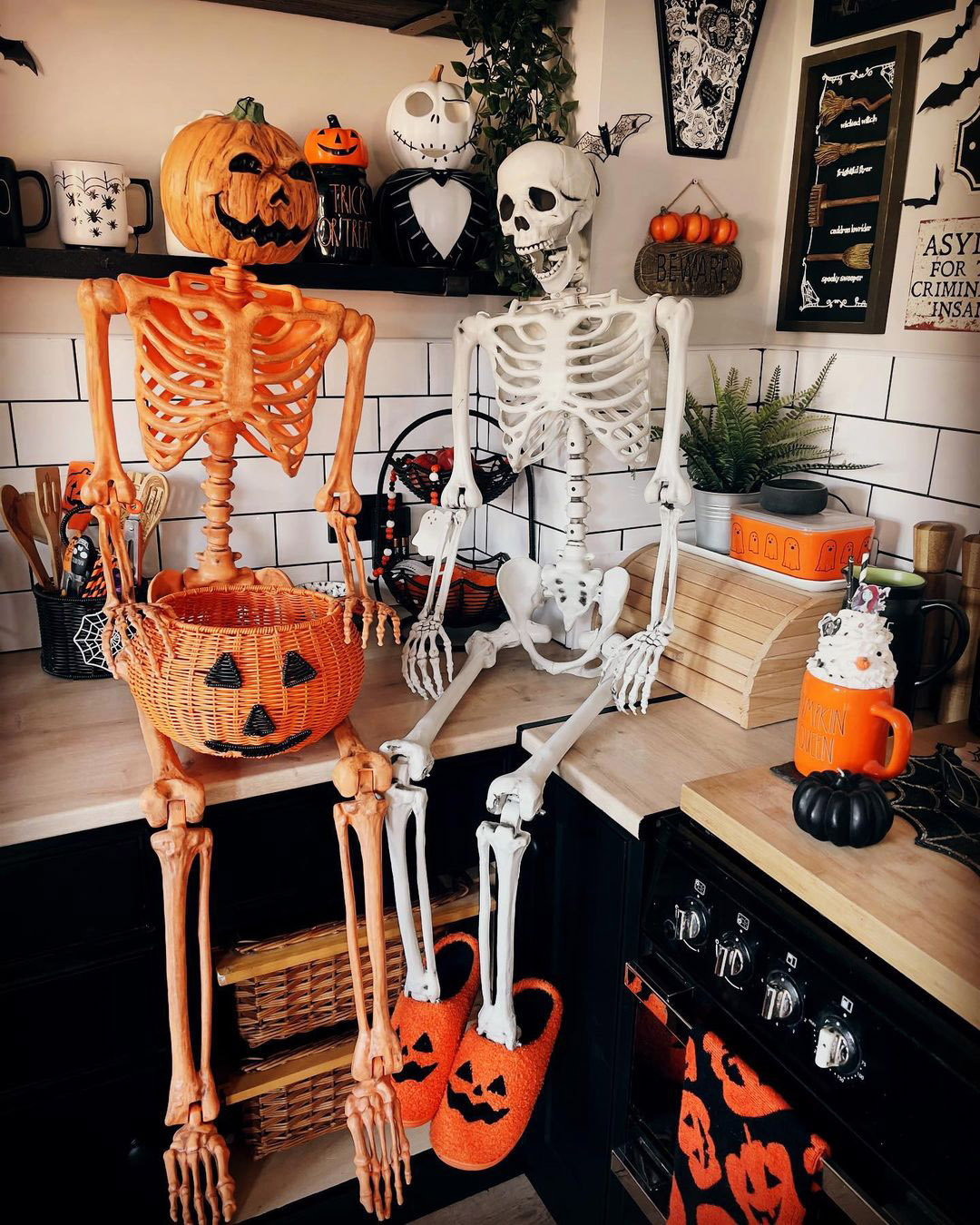 Since they began their passion for Halloween decorations in 2008, they have spent £6,000 on spooky items, including a Halloween tree with The Nightmare Before Christmas' Oogie Boogie as the centrepiece, cobwebs, spiders, and scary Chucky dolls.
Sarah sources most of their decor from various places, including Cosmic Comics in Sutton, specialist online shops like Mad About Horror, and supermarkets offering bargain decor during Halloween.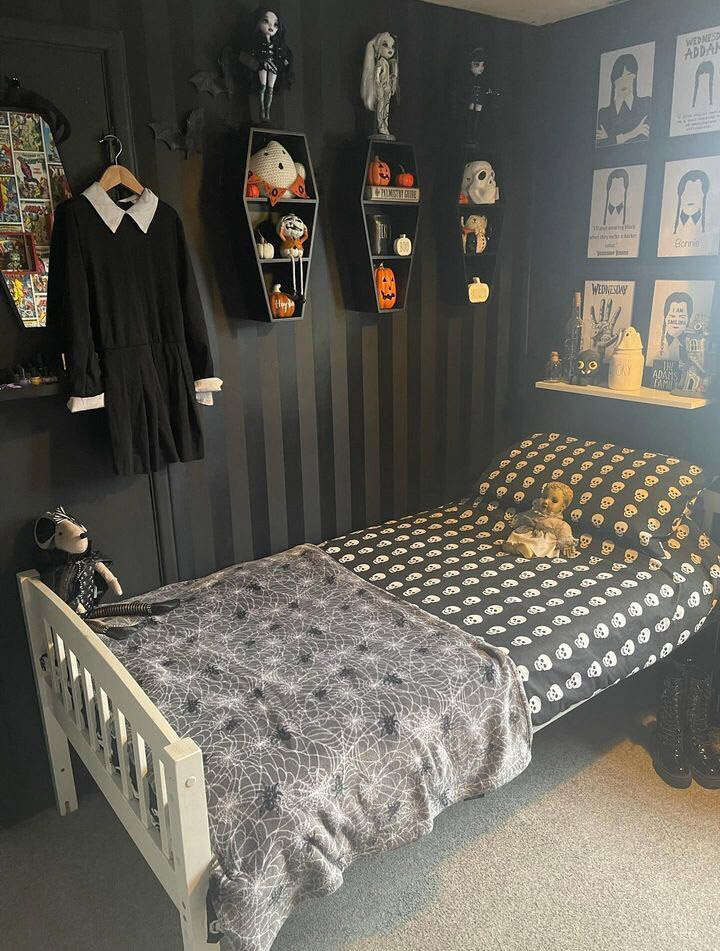 Sarah's love for horror and Halloween dates back to her childhood, and she decided to decorate her home in this style when her first child, Alfie, was born. It's a dream come true for her, and she enjoys making her inner child happy with their spooky decorations.
As for their plans for Halloween 2023, the family intends to watch scary movies, with Sarah's favourite being Scream, Bonnie loving The Conjuring, and Archie favouring Annabelle. They will also go pumpkin picking and carving and attend a Halloween party. On Halloween night, Sam will take the younger children trick-or-treating while Sarah and their oldest child stay home to welcome trick-or-treaters.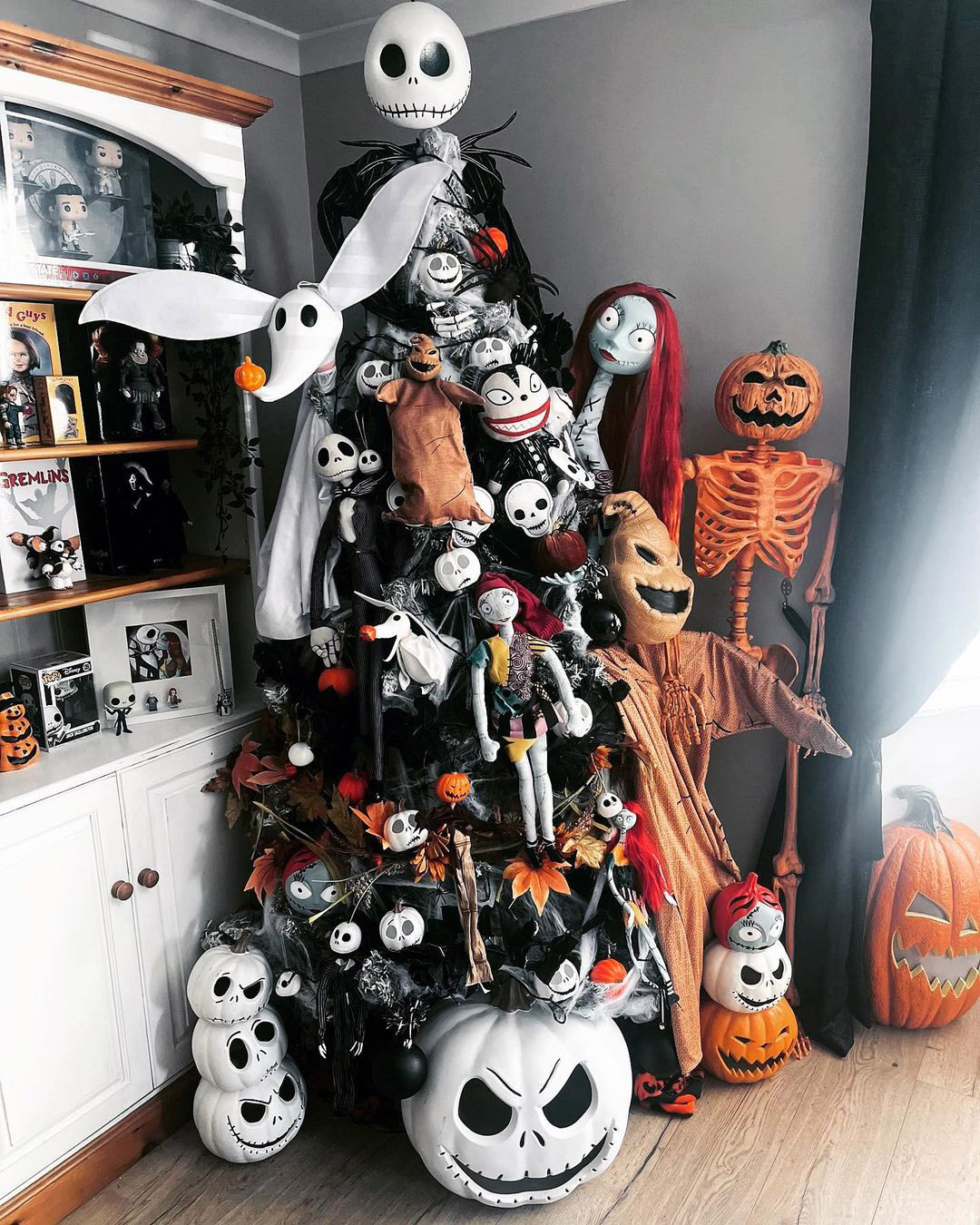 Despite their year-round devotion to all things spooky, their neighbours remain unaware of the eerie transformation inside their home.
Disclaimers:
This content and images have been licensed to use by Jam Press, edited and syndicated by https://www.znewsservice.com/.
Should you have any questions relating to this content please get in touch with Jam Press via  https://www.jampress.co.uk/contact-us/