A startled man asserts that he witnessed the Loch Ness monster, describing it as large as a double-decker bus.
Sash Lake was taken aback when he observed a massive, black hump in the water.
He claimed to have seen it for approximately five seconds before disappearing beneath the water's surface.
Sash said the sight made him "jump out of my skin."
This marks the eighth credible sighting of the legendary creature this year.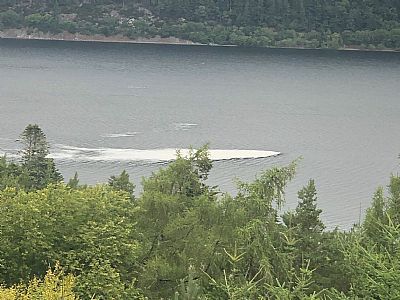 Sash, from Box, Wiltshire, had visited the famous Loch Ness near Inverness, Scotland, and had just left when he had the encounter.
He recounted, "I was leaving Drumnadrochit on a coach, admiring the view while the coach was driving past the loch. It started to rain, and a light fog rolled in. My view and vision were partly limited due to the trees alongside the loch."
"But something caught my eye for approximately five seconds and made me jump out of my skin. I saw a vast black mass or hump in the middle of the loch, roughly the size of a double-decker bus. It was around 75 to 100 yards away from me.
Sash added, "I was confused and in disbelief. I jumped to my feet for a better look; trees completely blocked my view for about five to eight seconds. There was a clearing in the trees, and when I looked back to where I saw the black mass or hump, there was nothing there."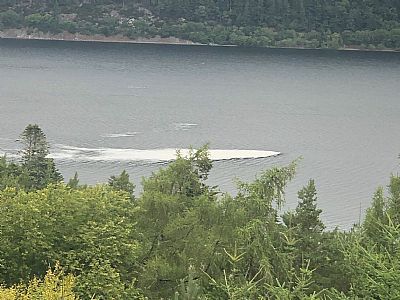 Although he could not capture a photo, he quickly sketched what he saw while it was still fresh in his memory.
The sighting occurred on October 7th at 12:20 p.m. but has only recently been reported to The Official Loch Ness Monster Sightings Register.
This register is maintained by Nessie expert Gary Campbell, who has documented sightings since 1996.
The most recent sighting before this was by nurse Fiona Wade on August 31st, when she claimed to have seen three humps in the water.
Earlier in August, local Siobhan Janaway reported seeing ripples in the water, and fellow Nessie observer Alastair Gray said he spotted the Loch Ness Monster on August 26th.
Dad-of-four Steve Valentine claimed to have seen a "black shape" with "a hump" on August 17th.
On June 15th, Etienne Camel and his wife Eliane, from Lyon, France, reported seeing a 65ft long dark shape moving just beneath the water's surface for several minutes while visiting Loch Ness.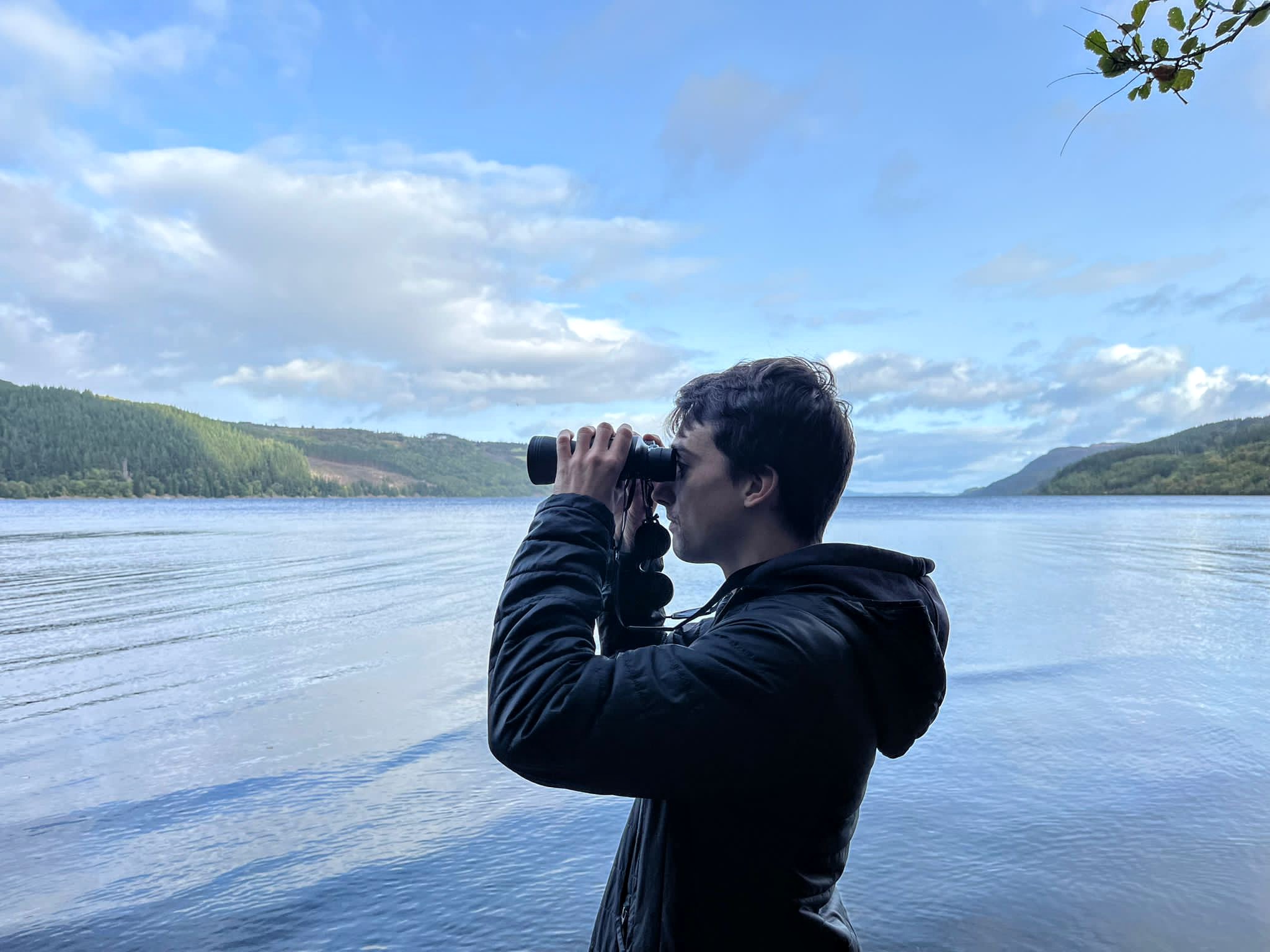 Another tourist, Ceci from the USA, claimed to have seen something mysterious for several minutes on May 31st.
On April 5th, Francesca McGarvey of Paisley reported seeing humps in the water during a visit with her parents.
Last month, a massive search for Nessie took place, including using drones in August.
Disclaimers:
This content and images have been licensed to use by Jam Press, edited and syndicated by https://www.znewsservice.com/.
Should you have any questions relating to this content please get in touch with Jam Press via  https://www.jampress.co.uk/contact-us/