A talented chef has taken the internet by storm on TikTok by transforming a well-known McDonald's meal into a unique variation of a beef Wellington, leaving viewers amazed and intrigued.
Danny Kim, a renowned content creator, has gained attention in the past for challenging chefs to recreate dishes from popular takeaways. This time, the 26-year-old has tasked a chef with the mission of crafting a gourmet creation using French fries and chicken nuggets, resulting in what users have dubbed a 'McChicken Wellington'.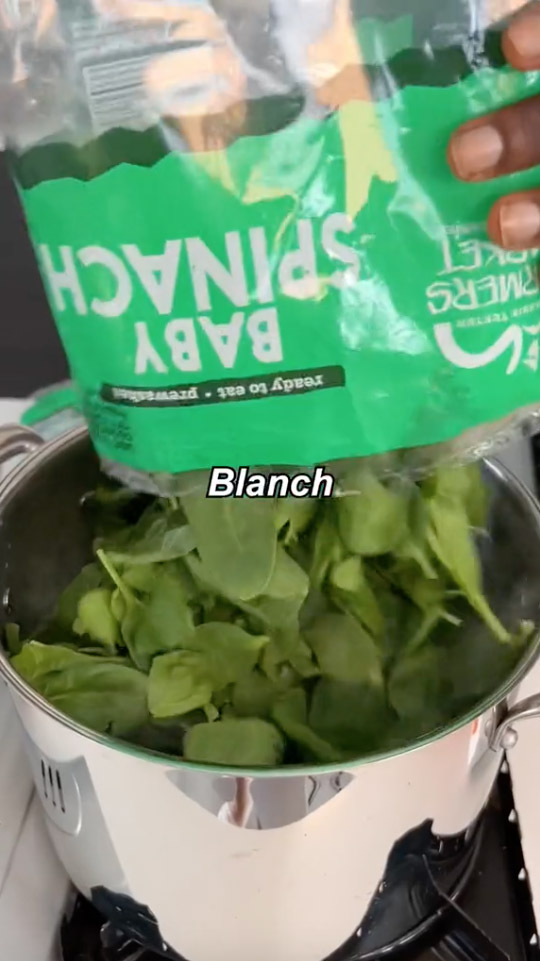 The captivating video showcasing the extraordinary culinary transformation has garnered over 5.4 million views and 436,000 likes to date.
In the footage, the chef begins by presenting the McDonald's food items before embarking on the process. He starts by preparing a chicken stock, incorporating thigh bones, onions, carrots, and pre-made stock into a pan. The chicken nuggets are then deconstructed, blended into a paste using a blender.
Continuing the assembly, the chef boils spinach and finely-chopped carrots, combining them in a bowl. Separately, he lays out cling film, layering it with chicken skin, chicken thighs, black pepper, salt, and topping it off with the nugget paste. To complement the combination, he mixes the spinach and carrot blend with cream cheese.
The ingredients are carefully rolled into the shape of a traditional beef Wellington, then submerged in a sous vide bath before being transferred to the oven. Meanwhile, the chef prepares mashed potatoes using the McDonald's fries.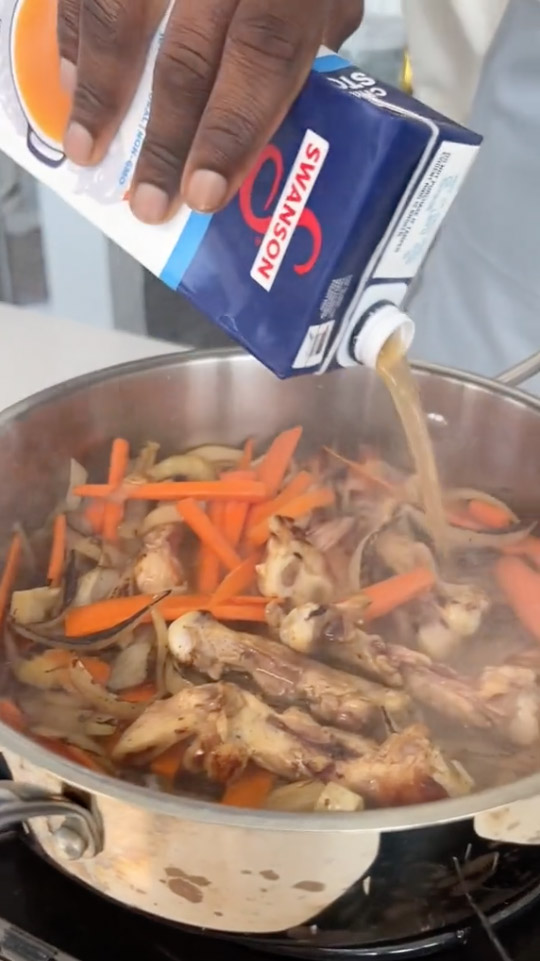 Once the Wellington is suitably browned, it is encased in puff pastry, scored, and returned to the oven for baking. The final result is undeniably impressive, earning Danny's enthusiastic rating of a flawless "fire" 10 out of 10.
The TikTok comment section has been flooded with reactions from thousands of users. Some expressed surprise and amusement, such as May who exclaimed, "Naah maaaan you just added nuggets and fries to gourmet food," while Charly simply commented, "WOW." Taylor chimed in, "Na that's sick," and Eli declared, "That looks good." Manny summed it up with a straightforward "Awesome."
However, a few users pointed out that the chef incorporated additional ingredients that were not part of the original McDonald's meal. Sherm remarked, "I mean it looks good but next time tell the chef to try to use little to no more ingredients than just the McDonald's." Zack humorously added, "Didn't know McDonald's nuggets and fries contain spinach and carrots," and Endre simply stated, "Ngl id just eat the McDonald's."
Danny has previously challenged chefs like Ashish Alfred, daring him to transform a McDonald's Fillet-o-Fish meal into two gourmet dishes. He also enlisted the skills of former Michelin chef Kevin Lee, tasking him with creating a gourmet meal using only $10 worth of ingredients.
The chef's creative approach to turning fast food into high-end culinary delights has captivated audiences, sparking both admiration and playful critique. The viral sensation demonstrates the power of culinary innovation and imagination, reminding us that the boundaries of gastronomy can be pushed in unexpected and fascinating ways.