Berlin's Berlin Zoo has become home to two playful Sumatran tiger sisters, Luise and Lotte. These adorable big cats were born on September 1, 2022, at the Berlin Zoo and have now settled into their new habitat on the recommendation of the European Endangered Species Programme (EEP).
The birth of Luise and Lotte was a momentous occasion because Sumatran tigers are classified as critically endangered by the International Union for Conservation of Nature (IUCN). Current estimates suggest that only 400-600 animals remain in the wild.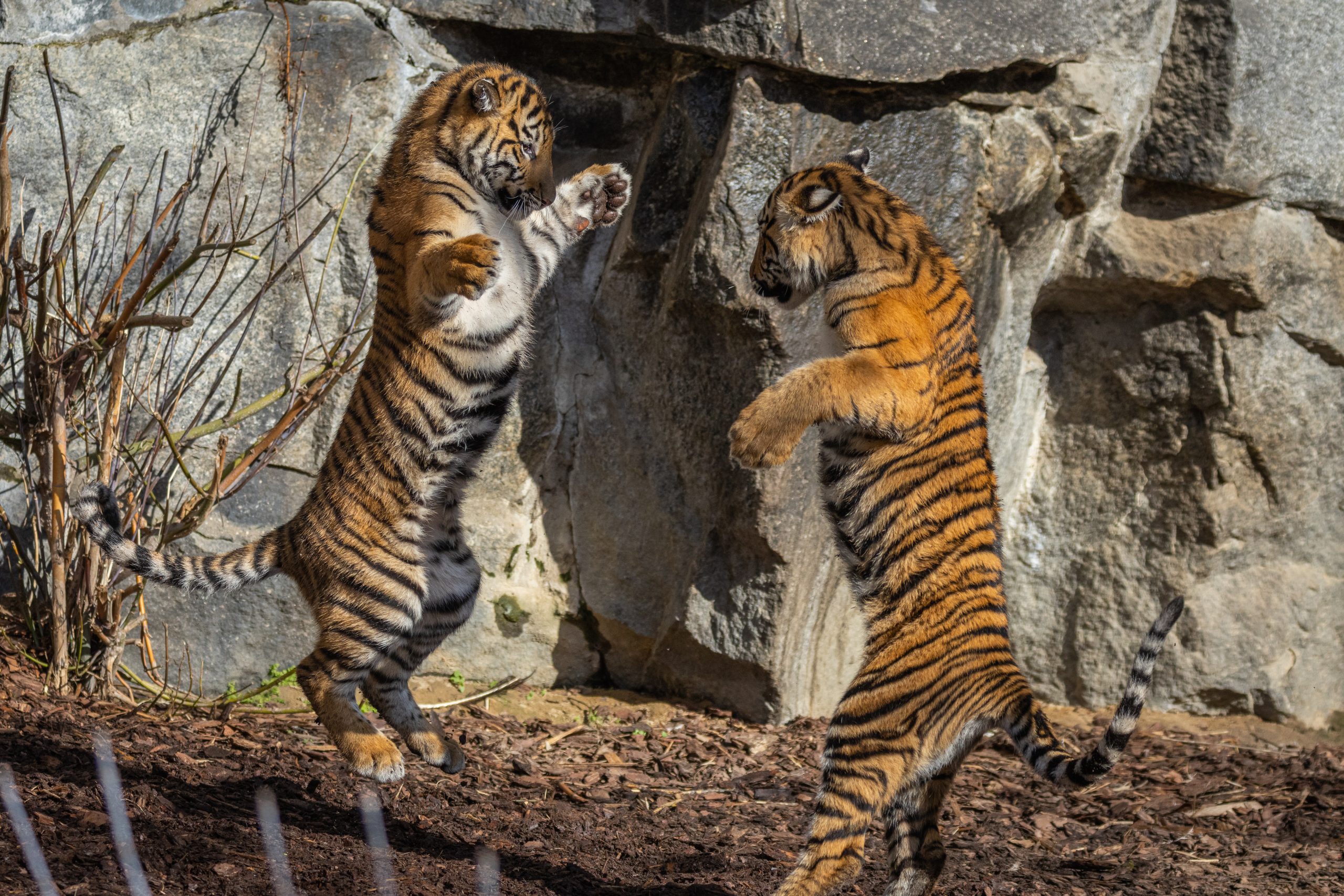 Therefore, conservation breeding and protection efforts are paramount to ensure this endangered species' survival. A Global Species Management Plan (GSMP) brings together various regional conservation breeding programs, including the European Conservation Breeding Program (EEP), to coordinate worldwide initiatives to secure the long-term existence of Sumatran tigers.
Each new addition to the Sumatran tiger population is a cause for celebration. Luise and Lotte had won the hearts of zoo visitors. Still, it was always anticipated that they would eventually find new homes to continue the breeding program.
Now, their parents, mother Mayang (12) and father JaeJae (15), have the opportunity to have more offspring. "Our top priority is always protecting and preserving endangered animal species," explains tiger curator Matthias Papies from the Berlin Zoo.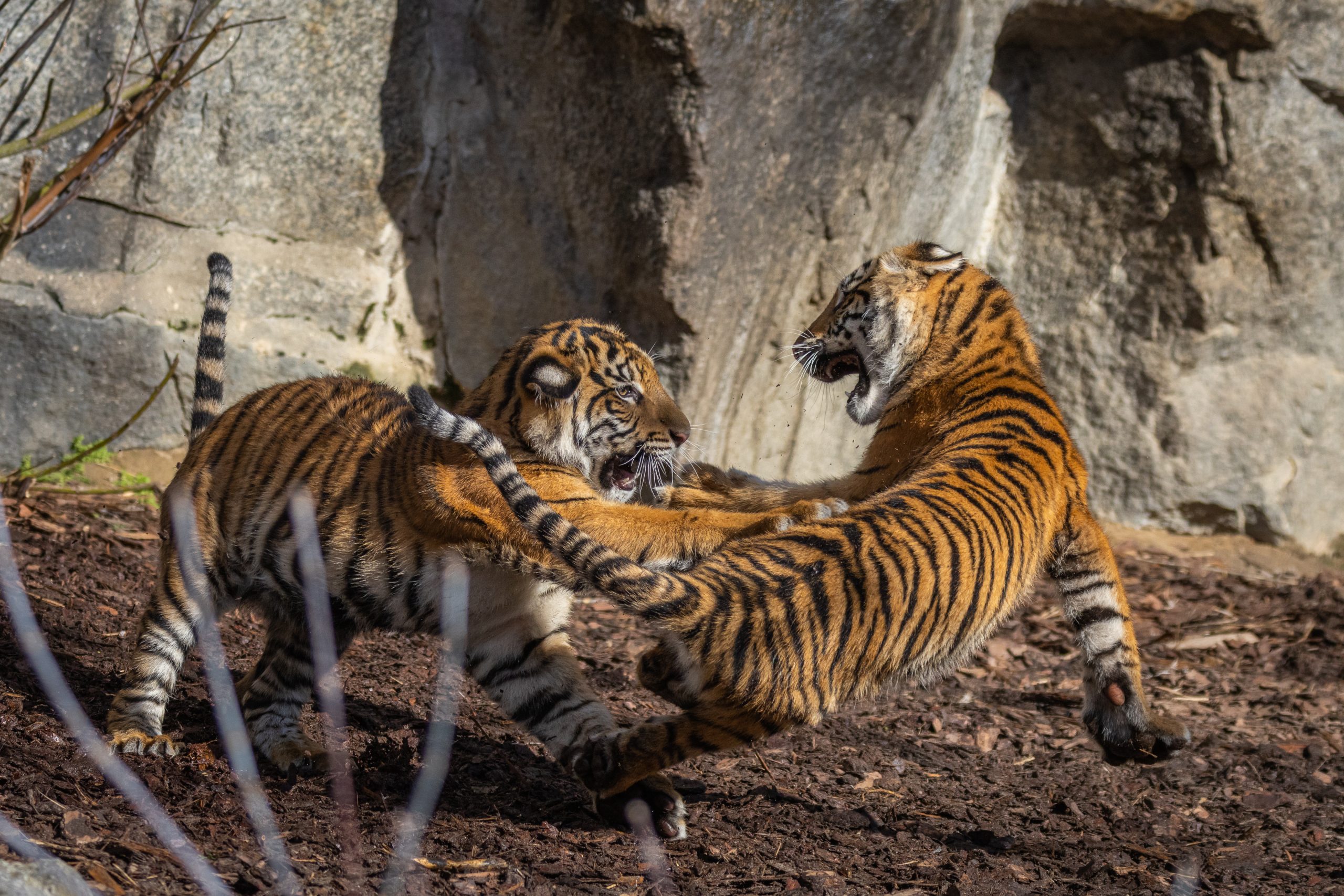 In their new residence within the "Kingdom of Hunters" at the Berlin Zoo, Luise and Lotte enjoy modern, natural facilities that cater to their needs. "Our dedicated animal keepers will ensure that you will quickly feel at home on the other side of Berlin," reports Dr Andreas Knieriem, the zoo and animal park director. "The return of tigers to Berlin Zoo is a great enrichment."
Sumatran tigers are the smallest living subspecies of tigers and serve as charismatic ambassadors for the endangered wildlife of Asia. Their closely striped fur and distinctive side whiskers are hallmarks of these tigers, among the rarest in the world.
With the recent redesign of their habitat, including natural soil materials and climbing trees, the predator house at the Berlin Zoo has been modernized and brought into the 21st century, having originally opened in the 1970s.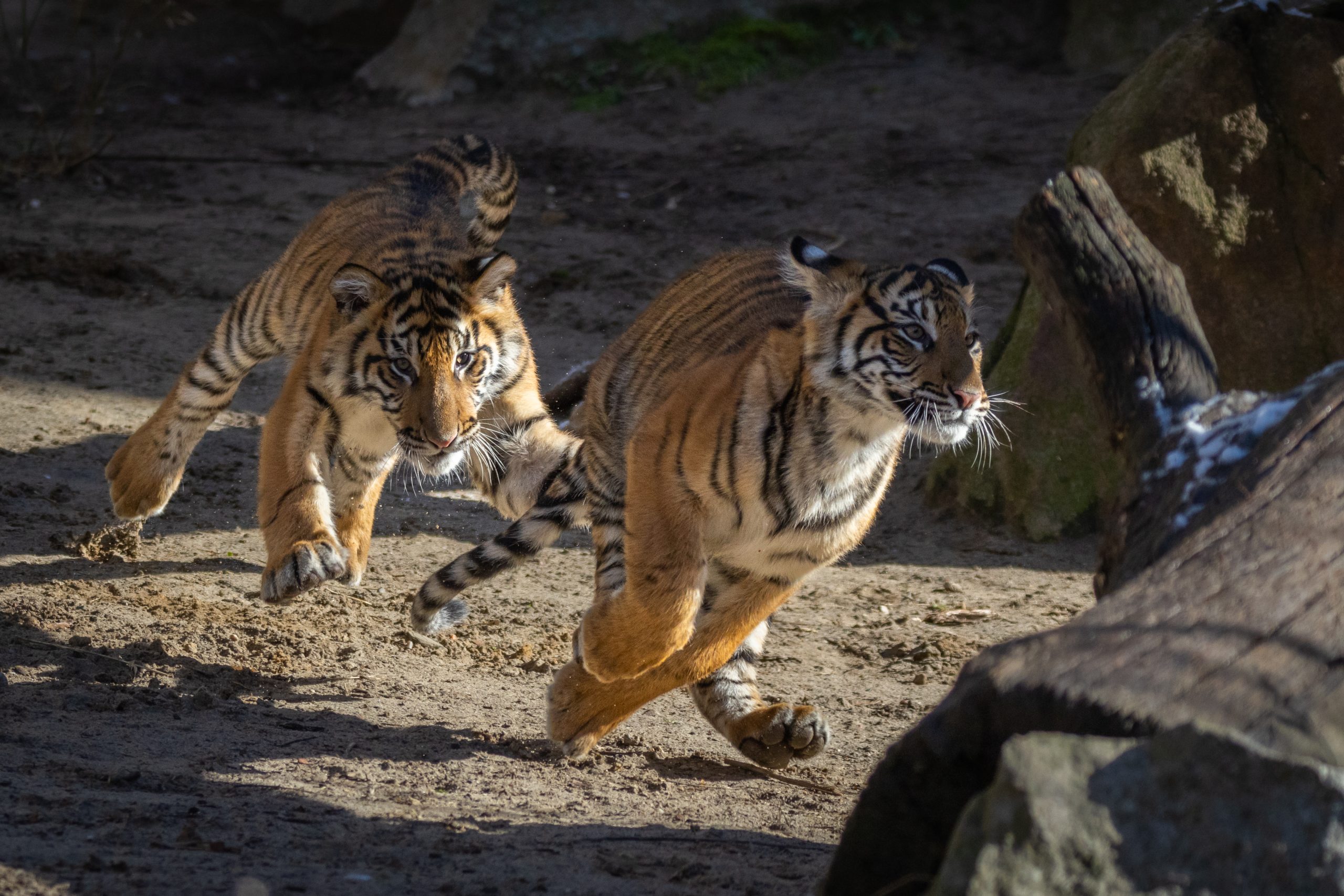 While the two young tigers adjust to their new home, they will not be visible to visitors for the first few days, and the relevant part of the predator house will be temporarily closed.
The critically endangered status of the Sumatran tiger is primarily due to extensive habitat loss. Deforestation in Sumatra for palm oil cultivation and logging has drastically reduced their natural habitat. Poaching and conflicts between humans and tigers also contribute to this magnificent species' threats.
Sumatran tigers play a crucial role as keystone species in their ecosystem. As apex predators, they help regulate prey populations, thus maintaining ecological balance in the rainforests of Sumatra. Their survival has far-reaching implications, both ecologically and economically, culturally, and socially.
Disclaimers:
This content and images have been licensed to use by Jam Press, edited and syndicated by https://www.znewsservice.com/.
Should you have any questions relating to this content please get in touch with Jam Press via  https://www.jampress.co.uk/contact-us/