In a controversial move, acrylic nail extensions featuring infamous serial killers are being offered for sale in time for Halloween, including figures such as Jeffrey Dahmer and John Wayne Gacy. These press-on nails showcase the faces and signatures of these notorious criminals and other statistics like The Krays and The Night Stalker, Richard Ramirez.
Jeffrey Dahmer, known for his heinous crimes involving the murder and dismemberment of 17 men between 1978 and 1991, was portrayed in a Netflix drama series last year. John Wayne Gacy, who killed 33 men and boys between 1967 and 1978, is another infamous figure featured on these fake nails.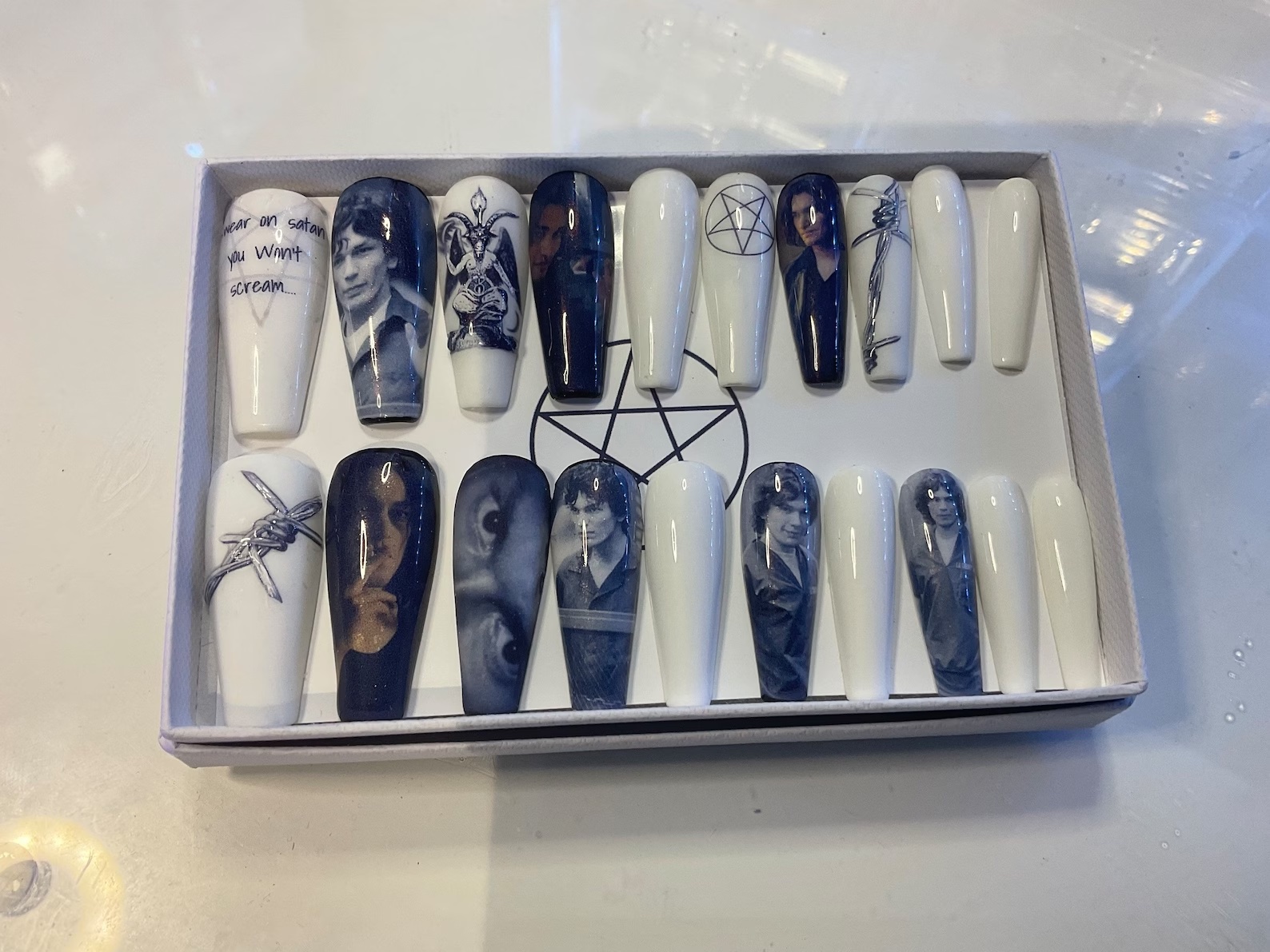 The black and white acrylic nail collection includes images of these criminals, mug shots and signatures. Each set contains 20 nails in various sizes to fit all fingers, with the option to order smaller sizes for children. These controversial nail sets are priced at £27.50.
Customers have purchased these custom-made nails from an Etsy shop in Cornwall. In addition to the serial killer-themed pins, the seller also offers nails inspired by Disney princesses and football teams like Chelsea and Liverpool.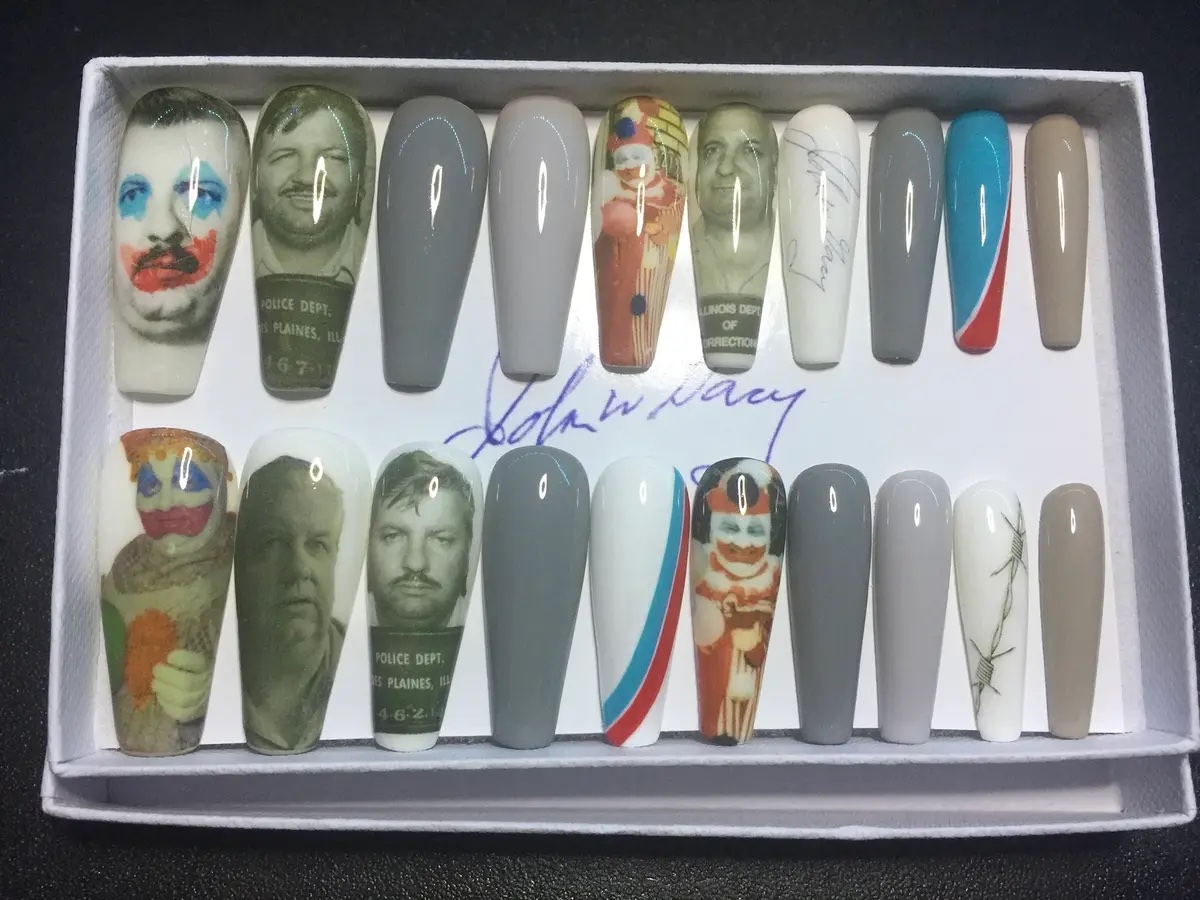 Despite the controversy, the seller has sold 815 sets online and received numerous positive reviews from customers eager to wear these unique nails for Halloween.
One satisfied shopper commented, "The nails are amazing. I absolutely can't wait to wear them on Halloween. They're almost too cute and specially made to be worn."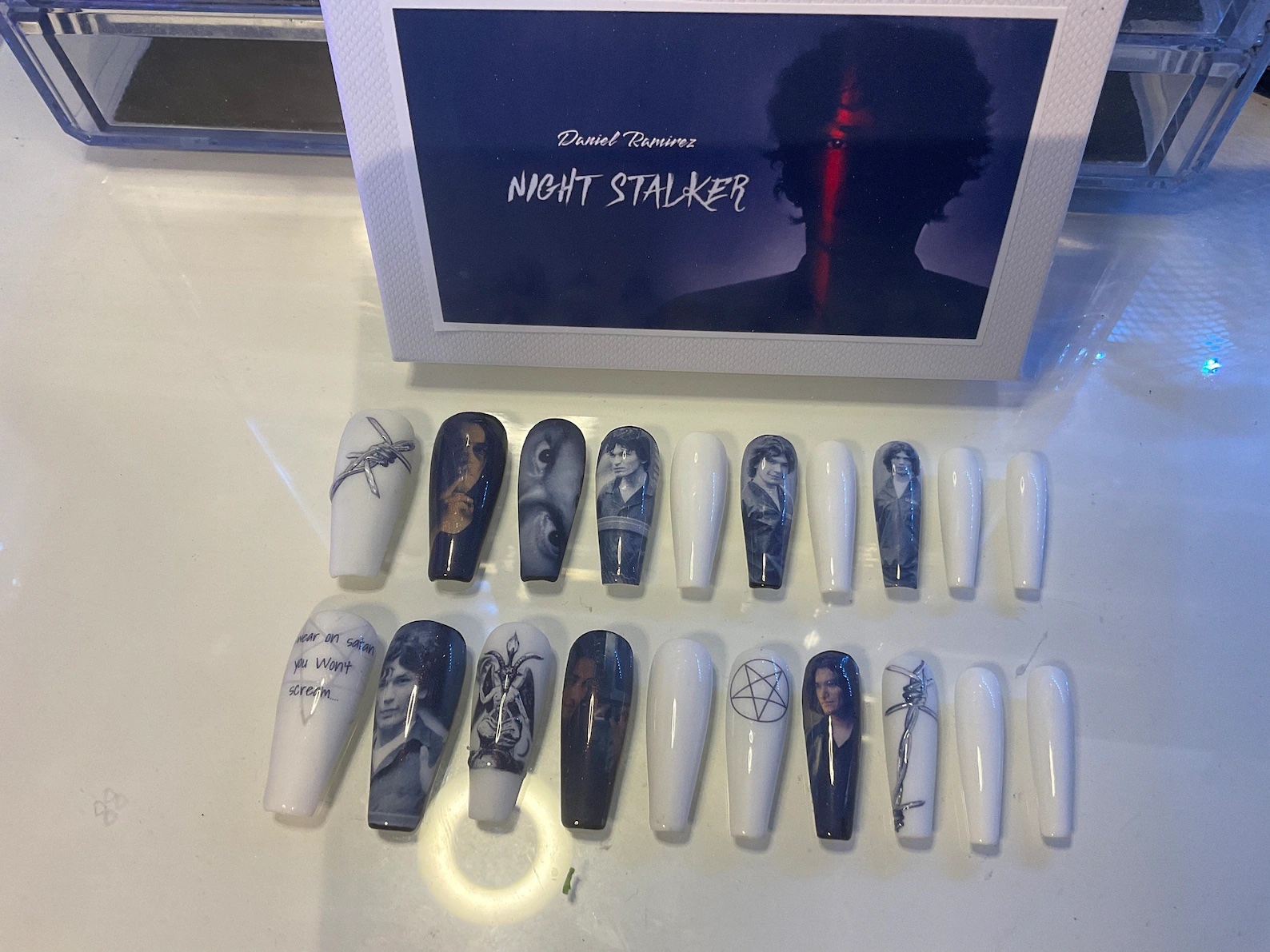 The availability of these acrylic nail extensions has sparked debate and discussion, as some find them intriguing and suitable for Halloween. In contrast, others express concern over the choice of subject matter.
Disclaimers:
This content and images have been licensed to use by Jam Press, edited and syndicated by https://www.znewsservice.com/.
Should you have any questions relating to this content please get in touch with Jam Press via  https://www.jampress.co.uk/contact-us/