A bar located in a holiday resort frequented by British tourists and expatriates has faced criticism for advertising a deal offering 400 vodka shots for just £110.
Prominently displayed on a sign outside The Beggars Inn Pub, the "extraordinary" offer has sparked discussions.
The establishment typically sells a vodka and Coke for £3.85 (€4.50) or a pint of vodka for a mere £4.25 (€5).
However, the eye-catching sign also advertises "400 vodka shots for €129.90," which amounts to approximately £110.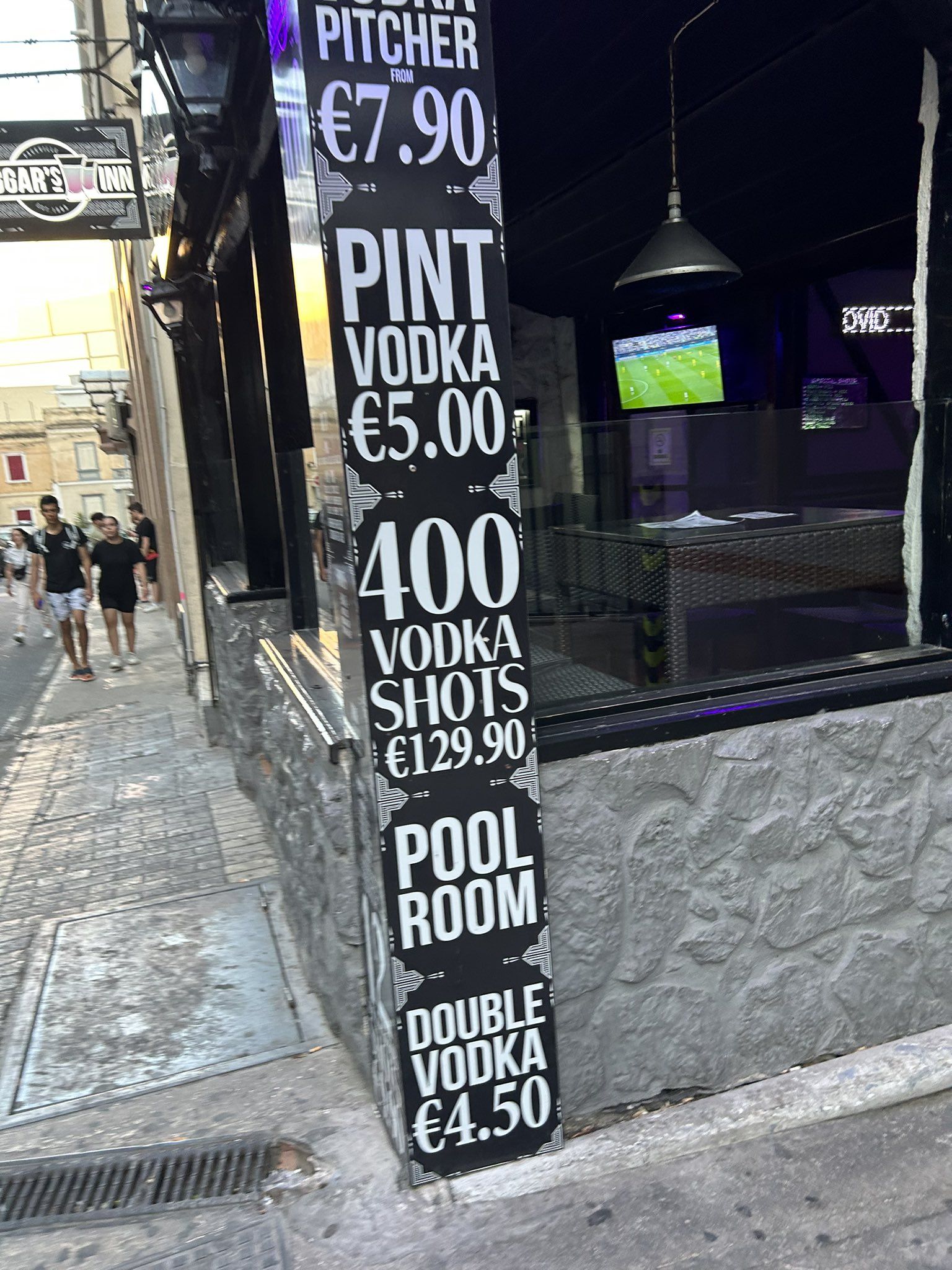 The pub is situated in St Julian's, Malta, a destination that attracts thousands of British holidaymakers each year.
It is also home to a significant expatriate community of around 5,000 individuals.
The promotion of such affordable alcohol has triggered a mixed response online, with some condemning the bar while others are left in awe.
Jack Waddington commented, "€130 is an expensive way to kick the bucket, I guess."
Glen Macleod concurred, stating, "It's truly unbelievable."
In a jesting manner, Laura Chiverton quipped, "Does it taste like paint stripper?"
Keith Robinson chimed in, "400 vodka shots? That's the equivalent of 17 bottles of vodka."
Ed Grundy shared, "That place gets incredibly busy, located just across the street from a fantastic restaurant. It certainly attracts a younger crowd, with many people spilling out onto the street."
Taylor, another individual, added, "I was there last night, and it was absolutely chaotic. I can only imagine what it's like when British tourists are in town."
However, there were others who were enticed by the offer and ready to jet off to the resort.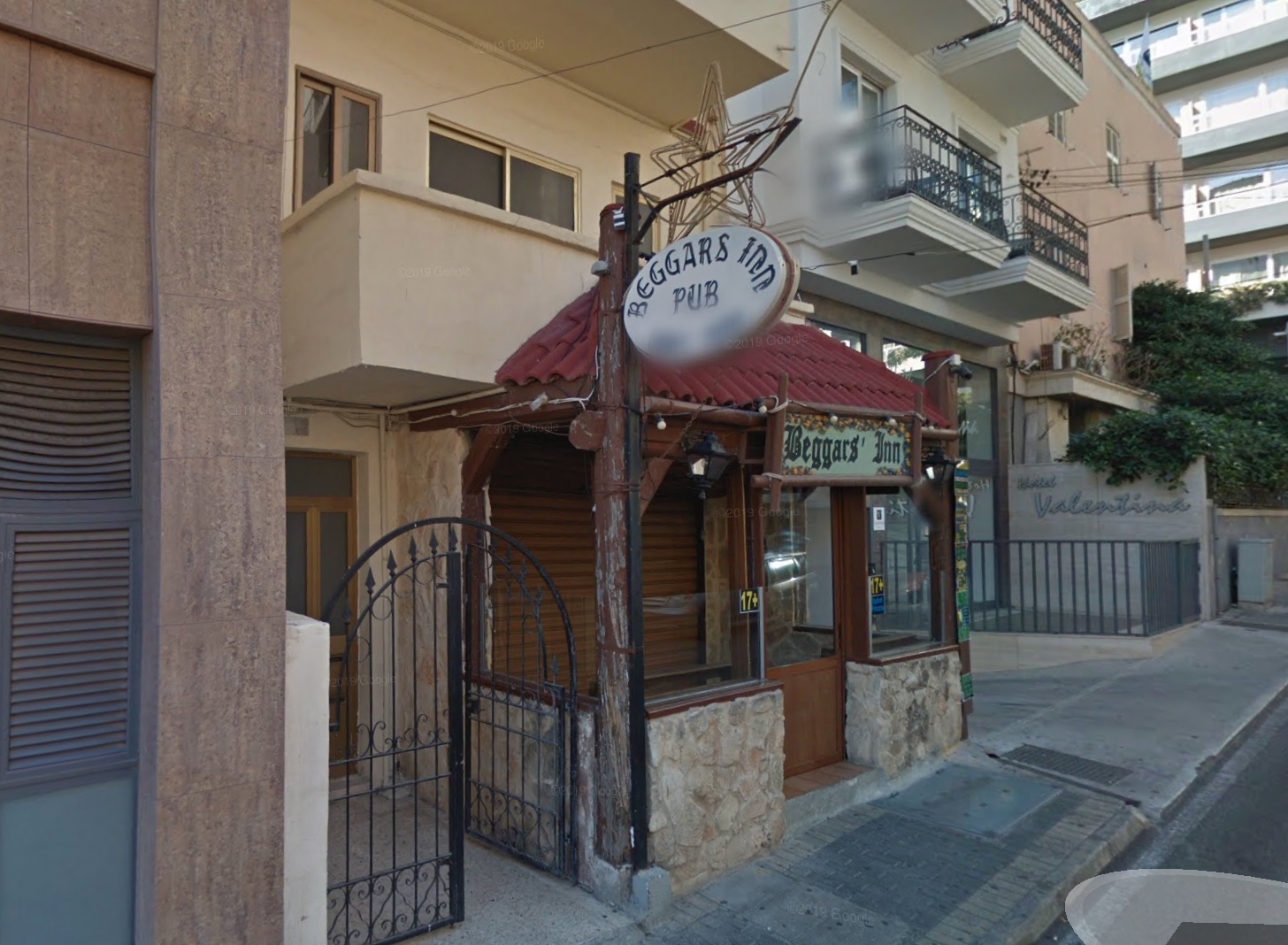 Matt Astbury declared, "Setting the mood for an outrageous weekend."
Eddie Richards chimed in, "It's going to be a wild time. We're flying out tomorrow morning. I've seen plenty of places with similar prices."
Lewis Mcleish exclaimed, "Just over 30 pence per vodka shot? Count me in for the next boys' holiday!"
This controversy arises as Majorca and Ibiza intensify efforts to address the rowdy behavior of British holidaymakers.
The Beggars Inn Pub has been approached for comment on the matter.